Quick and Easy Zucchini Fries Recipe
Looking for an alternative to the regular potato fries? Try our Zucchini Fries!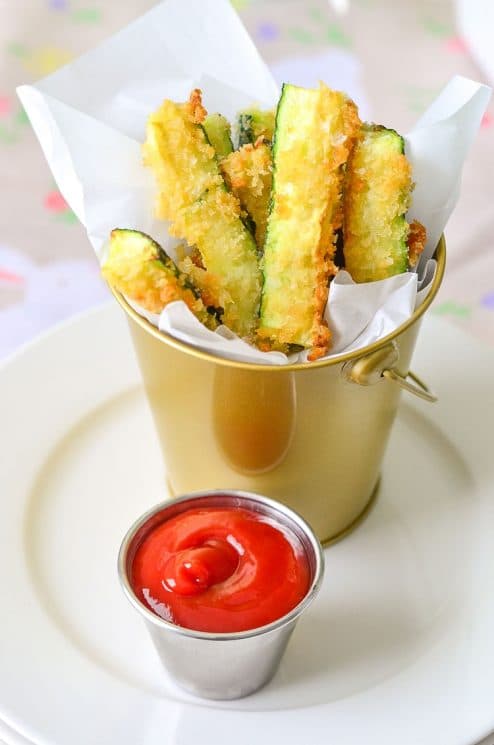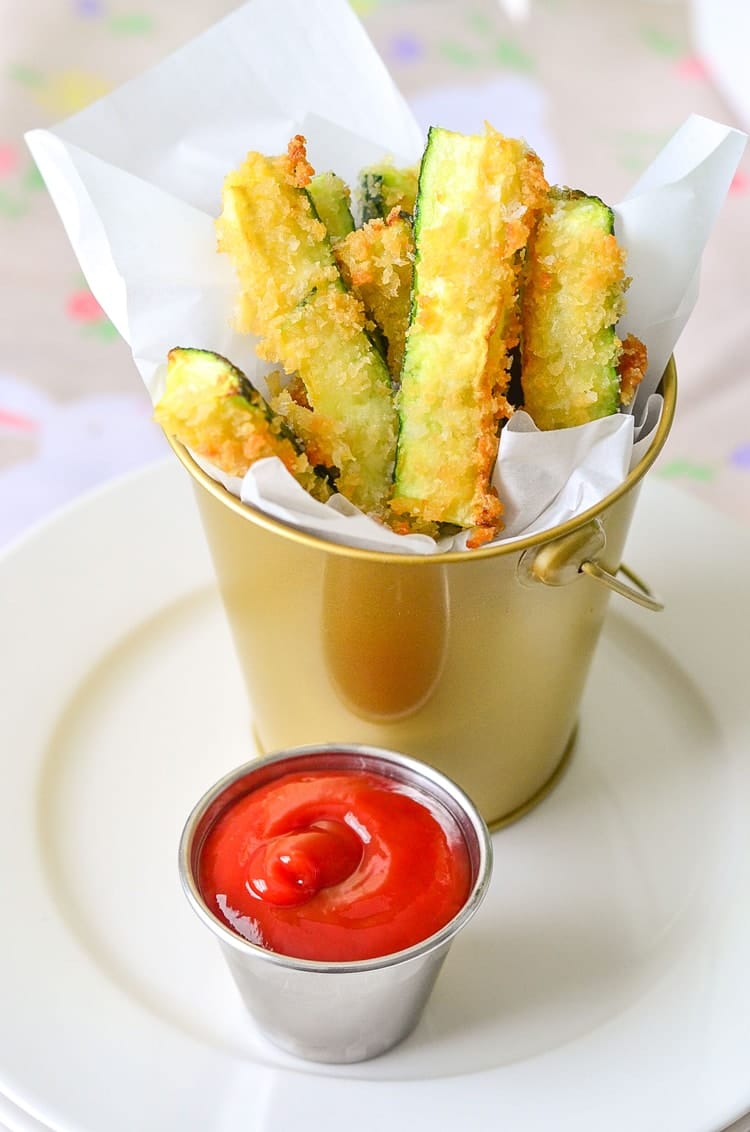 Who doesn't love crispy crunchy french fries? To get those fries crisp, they're usually deep fried in tons of oil for quit a bit to get them to cook throughout. Our zucchini fries are baked and then quickly pan fried in some coconut oil to really crisp up. You could even do in just the oven if you'd like, but they won't be as crispy.
We make eggplant parmesan recipe and zucchini bites and you could even try these too! They're great to dip in marinara instead of ketchup.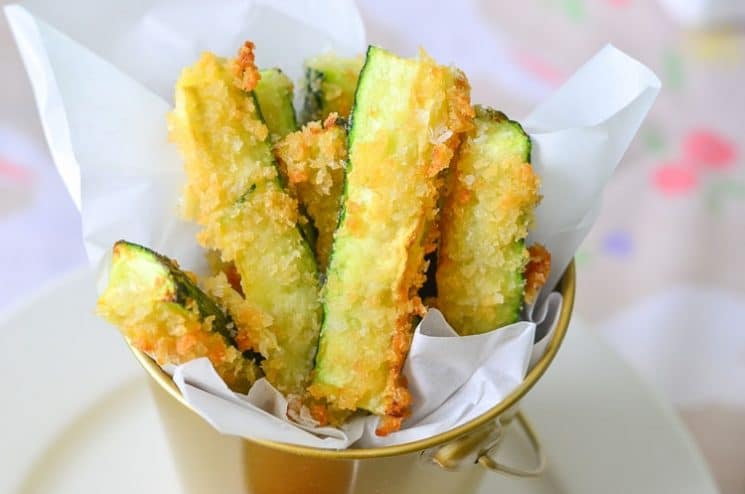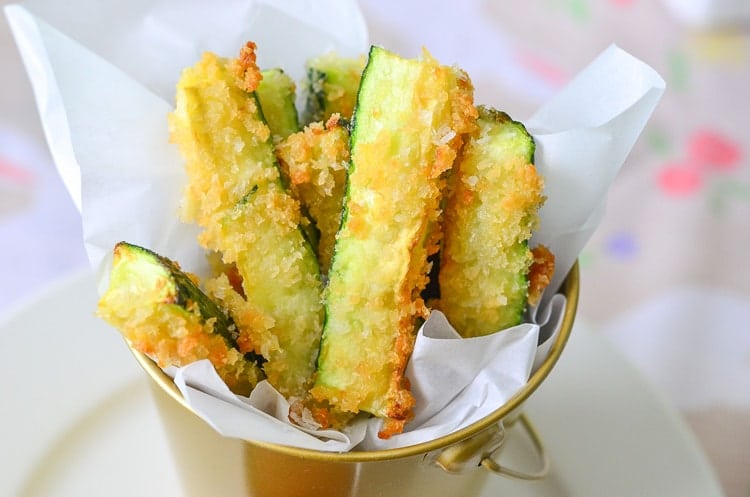 Fries are an easy food for toddlers to eat and most of the time they love them! These zucchini fries are so good that you won't mind your kids consuming a lot of them because it is mostly veggies!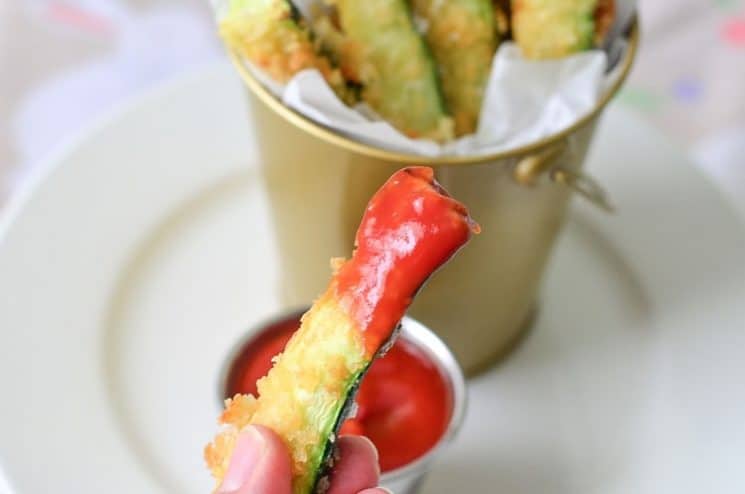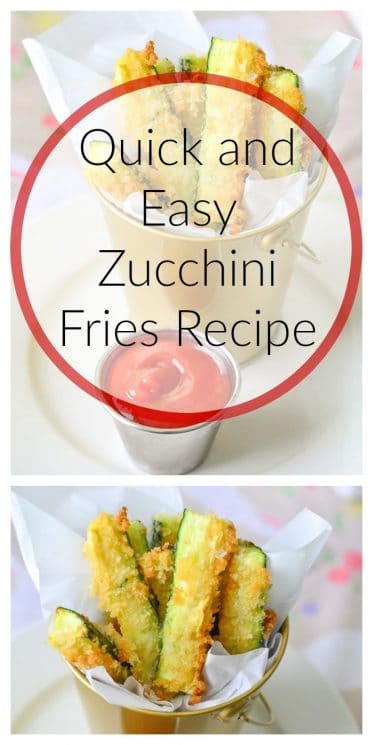 Ingredients
2

large

zucchini

1/8

cup

flour, all-purpose

3/4

cup

panko (Japanese bread crumbs)

1/2

teaspoon

salt

1/2

teaspoon

garlic

1

large

egg

1/3

cup

coconut oil
Instructions
Preheat oven to 425.

Take the zucchini and chop in half and then into wedges.

In a bowl mix together the flour, bread crumbs, salt and granulated garlic.

Dip zucchini into eggs and then into the breading mixture.

Place zucchini onto a cookie sheet with wire wrack to allow it to cook from all sides.

Bake for 10 minutes to allow zucchini to fully cook.

In a small frying pan heat the coconut oil until hot enough to fry.

Quickly fry the zucchini just to crisp up.

Place zucchini fries onto a towel to remove any excess oil.

Enjoy!