Several years ago I had purchased some powdered greens. They were VERY expensive. But, I figured, if greens are the most energy dense foods on earth, I could add them to a variety of foods my family was already eating, and we'd be healthier! I didn't exactly realize at the time, I could do the exact same thing, for almost pennies all by myself!
Unlike Natalie, I am no gardener. I plant stuff and then hope for a harvest. I let the timer watering my grass also water our veggies, and hope it's enough. Sometimes we get lucky, sometimes we don't. We got lucky with our kale this year! So, we decided instead of picking and freezing it (which is what I normally do with kale), we decided to pick and dry.
The simple steps to making your own, very inexpensive, super green powder:
1) Harvest or buy greens (we used kale)
We ended up with a lot of kale!
2) Wash, dry, and pull the leaves off of the stalky-woody stems. You just want the leaves! Arrange leaves on a cookie sheet.
Place in the oven at the lowest temperature (mine was 170 degrees Fahrenheit), for about 3 hours, or until your greens can be crushed into powder when you pick it up.
3) Crumble and Save
Once the kale is dried, simply crush it with your hands or a rolling pin, and save it in an airtight container!
We used kale because of the explosion of it in our garden, but you can do this with any greens! You can even make a variety, and mix them all within the same jar. To make it a finer powder, simply place in a blender or food processor for a moment and crush it up entirely. (last picture is after a food processor). The finer the powder, the better it is for smoothies if you don't own a good blender!

What you can use it for:
Amazon link for a jar with an air tight seal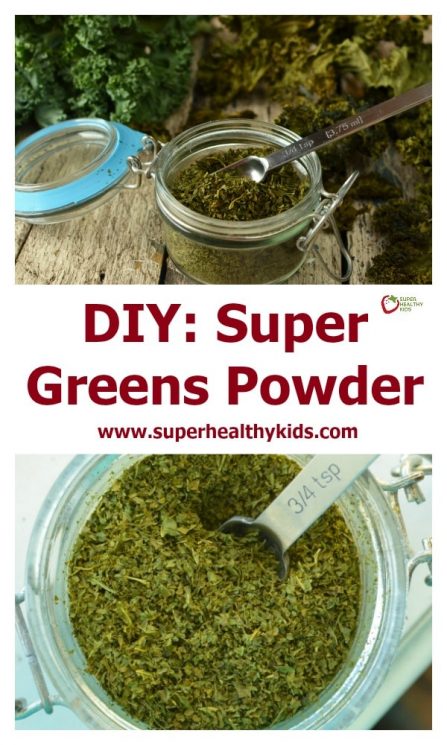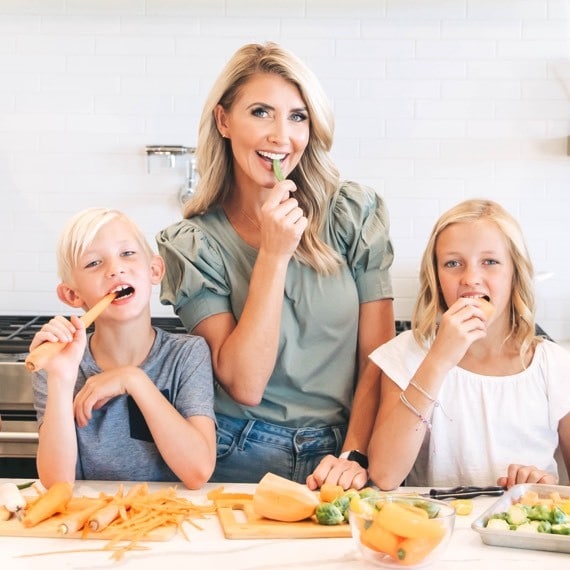 Natalie Monson
I'm a registered dietitian, mom of 4, avid lover of food and strong promoter of healthy habits. Here you will find lots of delicious recipes full of fruits and veggies, tips for getting your kids to eat better and become intuitive eaters and lots of resources for feeding your family.
Learn More about Natalie