Creating Your Own At-Home Summer Camp
Hi Friends…Hope you're have a great summer!
It's Toria from the Step Stool Chef and we have been having a fantastic summer. This summer, we have done something a little different and decided to hold our own summer camp at home. This has been a great way to spend more time together as a family and allow us to take a break from our normal fast paced routine. Plus, it's a great way to save money while creating some amazing family memories.
Here a few fun summer camp theme ideas and activities for you to try at home:
At-Home S.T.E.M. Camp
STEM type activities are growing in popularity because of it's importance in building problem solving skills and innovative thinking as well as prepare kids for growing career fields. S.T.E.M stands for Science Technology Engineering and Math which are all important subjects at every age. For your at-home STEM camp, try any of these 25 Screen-Free STEM activities.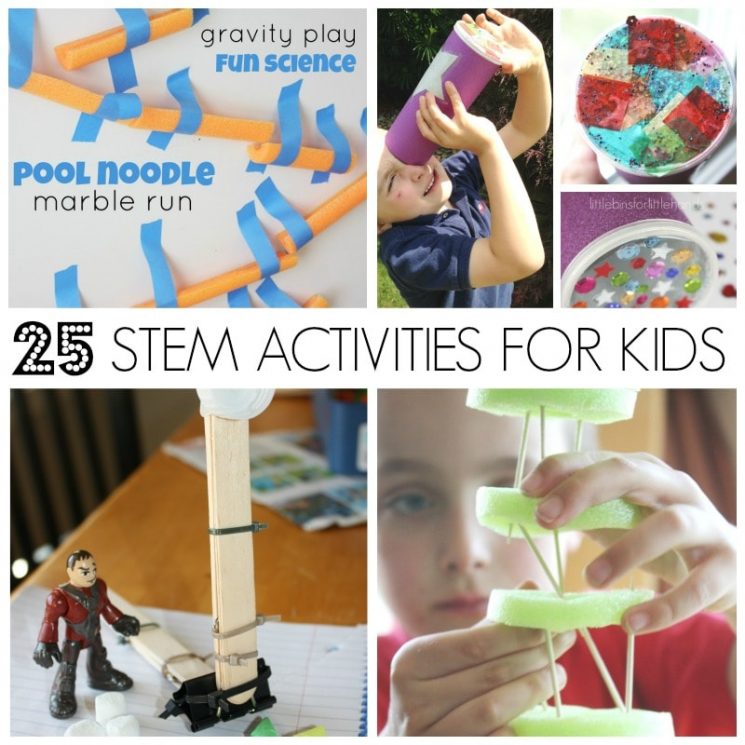 For those of you who are open to a little screen time, here are apps and websites that you can try:
IXL – IXL provides a K-12 comprehensive math curriculum available on iPad and Android tablets.
Scratch Jr. – ScratchJr is coding program that enables young children (ages 5-7) to create their own interactive stories and games.
Scratch – Developed at MIT, Scratch is a free platform for kids (ages 8-16) to program interactive stories, games, and animations.
At-Home Reading & Creative Writing Camp
During summer months, kids can experience a learning loss between academic years. Creating an at-home reading and creative writing camp can keep your kids' skills sharp while fostering a love for reading. There are many free resources that are available to help create your summer camp including:
Scholastic.com offers a Summer Reading Challenge as well as a printable Summer Reading Book List for kids of all ages. Through September 9, kids can read books and as they log their reading minutes, they will unlock stories from some of their favorite authors.
Local Public Libraries offer a Summer Reading Program which encourages kids to read and log minutes. Many offer prizes and drawings.
Create a Summer Journal with these Daily Writing Prompts.
At-Home Outdoor Fun & Nature Camp
Let's face it… The best part of summer is getting outside, being active and having fun. When planning an at-home summer camp outdoor activities are a must. From water fun and hiking to sporting activities to camp style games, you can fill your whole summer with these 50 outdoor ideas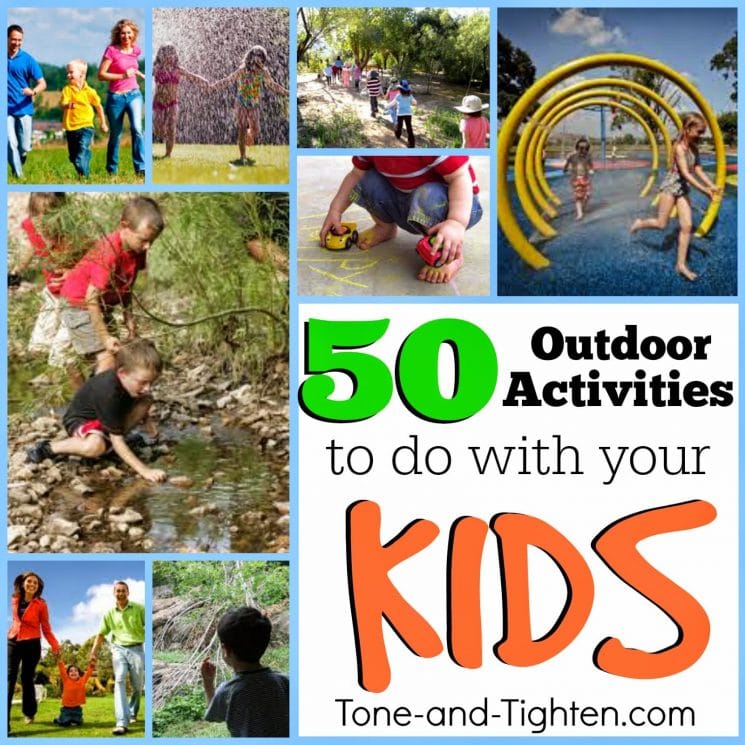 At-Home Cooking Camp
There are so many benefits of kids learning to cook including encouraging healthy eating habits as well as building kid confidence and independence. Plus, it's a great way to reinforce math, science and reading skills. This summer is the perfect time to get your kids in the kitchen and let them learn new skills that will last a lifetime.
The Step Stool Chef Academy Online Cooking School for Kids is the perfect solution to create your own in-home cooking camp. It's fun, interactive and made for kids by kids and shared in a language they understand. Plus, has everything you need to make teaching kids to cook easy and fun. It includes:
6 fun, interactive multi-media lessons – Each lesson in the course includes a: 5-minute instructional video, hands-on activity, kid-friendly recipe with step-by-step photos, and a parent's guide with a shopping list.
Chef approved curriculum covering cooking & baking skills for kids – Topics cover everything from kitchen safety to using a knife as well as the science of taste buds and how to experiment and get creative.
Unlimited access – Allows kids and parents to work together in the comfort of their own home – ANYTIME, ANYWHERE and AT THEIR OWN PACE!
Click here to watch this video and www.StepStoolChefAcademy.com to learn more!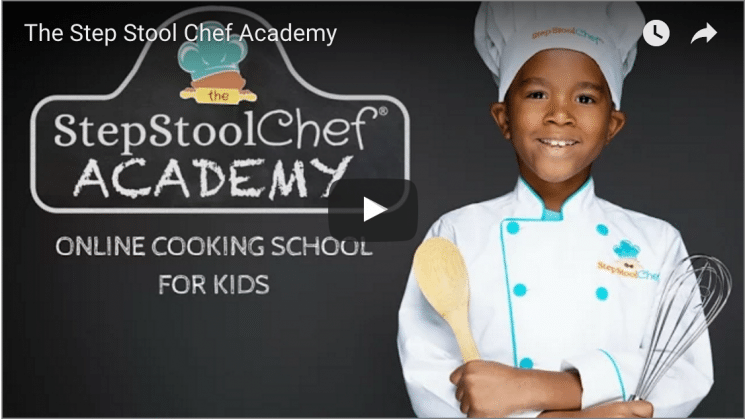 Toria and her 8-year-old son are co-founders of The Step Stool Chef, dedicated to celebrating and inspiring kid independence in the kitchen. Love the idea of cooking with your kids? Click here to download their FREE e-book, "Top 10 Tips to Make Cooking with Kids Easier".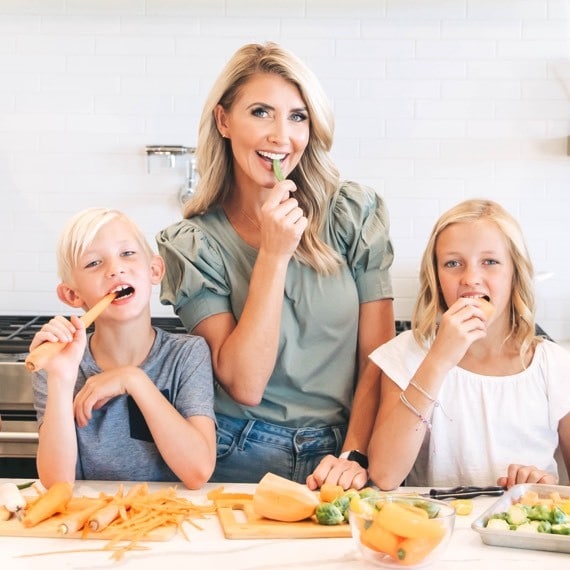 Natalie Monson
I'm a registered dietitian, mom of 4, avid lover of food and strong promoter of healthy habits. Here you will find lots of delicious recipes full of fruits and veggies, tips for getting your kids to eat better and become intuitive eaters and lots of resources for feeding your family.
Learn More about Natalie