How to Be a Better Youth Sports Parent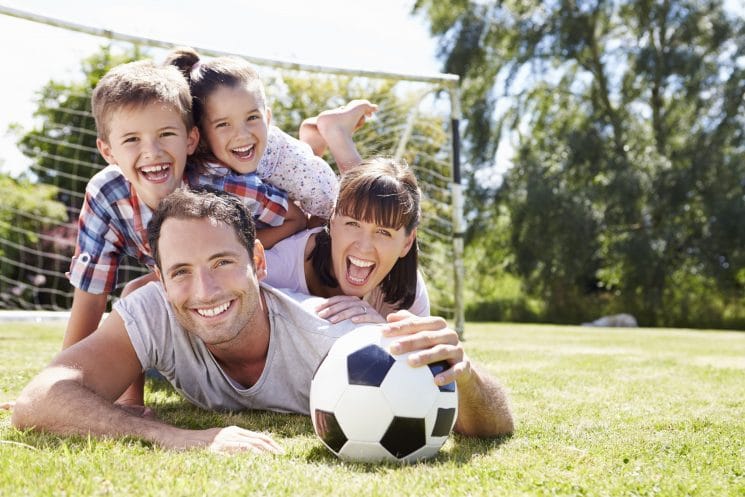 As summer winds down and school starts back up, it also mean the beginning of Fall sports.
Participating in sports can be a big commitment, not just for kids, but their parents too. Whether it's playing a competitive travel team, local rec league, or just learning the basics, a lot goes into the process, and parents are a big part of it. As they should be.
Beyond buying the equipment and providing the transportation to and from practices, parents are some of the most important and influential pieces in the development of young athletes. While we've probably all witnessed a cringe-worthy outburst by an aggressive adult at a youth sports match, for the most part, parents' involvement in their children's sports activities can have a lasting positive effect. Below are a few ideas to help you become your best version of a sports parent.
Learn the Rules
This one seems simple, but not everyone does it. If you're going to spending the next several years watching you child play soccer or hockey or fill-in-the-blank games, you might as well learn the rules. Not only will it make it easier for you to discuss the activity with your son or daughter, but it'll probably make the viewing experience more enjoyable. Some youth leagues hold mini seminars for parents to teach them the rules of the game. Otherwise you can always find simple video tutorials on YouTube.
Play the Sport
Similar to the idea of learning the rules, trying out the sport that your child plays will create a better understanding of what it is you're watching. It's easy to get frustrated by or criticize the performance of athletes as a spectator, but actually participating will give you a real idea of how difficult seemingly simple tasks like passing, shooting and catching can be. Experiencing the intricacies of a sport can help you empathize with your child when they struggle and celebrate the small victories when they succeed.
Some youth leagues also provide playing opportunities for parents, but if they don't, learn from your son or daughter. Letting them teach you will not only help to get a better idea of the sport, but also act as a positive learning exercise by letting them re-process the information they've been practicing. Even if you've played the sport your entire life, giving kids the opportunity to be the coach will help increase their confidence and give you an inside look into their process.
Praise Process over Results
One of the most important things children can learn is that the process means more than results. While pretty much everyone likes winning, scoring goals, and making baskets, the real value of kids playing sports extends far beyond the final score of any single game. Although certain Saturday matches may seem all consuming and important at the time, very few people can attribute real long term success to winning a trophy as a ten year old. However, the lessons learned in practice, training, and the process of improving daily can last well past the length of any game or season and extend into other disciplines of school, work and family. By praising the process and effort of children, they'll learn to apply themselves and work hard at things they can control rather than become fixated on things they can't. This isn't to say you shouldn't celebrate a big win or accomplishment, but by praising a piece of your son or daughter's process to get there (e.g. Practicing on their own after school) you'll help to create ongoing positive behaviors regardless of results.
Let Game Day Belong to the Kids
Game day is exciting. It's the culmination of a week of practice and an opportunity for kids to test their new skills in a competitive environment. It's also usually the day they look forward to the most. So let game day belong to the kids.
Matches tend to bring out the competitive side of everyone and sometimes, with parents (and coaches), this can be a bad thing. Remember, winning a trophy as a ten year old has little effect on long term success. So what if you were able to step back, not care about the outcome of the game and just enjoy watching? To some people this sounds like a crazy idea, maybe even painful to try. But think of this- an eight year old will never get scholarship offers just for hitting the game-winning shot in a Sunday basketball league. On the other hand, she might be turned off the sport forever if she's criticized or embarrassed by adults for missing a free throw. Practices are made to be learning environments full of hard work, dedication, and improvement. Games are meant to fun. The more you're able to separate the two, the more your kids will enjoy the game days they deserve.
Set a Good Example
Youth sports and team settings create excellent opportunities for kids to learn life long lessons. These can range from understanding the benefits of physical activity to developing social skills to understanding how to be a good loser. The most effective way to teach these lessons and many others is by first setting a good example. You don't have to train everyday or compete in an adult league to show your kids you practice what you preach. But you can set the example, especially when you attend their games, by being a good sport, staying positive and appreciating the players who give the most effort. While this strategy may win less trophies for your family short term, over time, not only will your kids be able to apply these lessons to other areas of life, but they'll likely be more successful athletes as well.
It will always be difficult as a spectator, parent and fan to detach yourself from the result of a competition involving your kids. But by taking time to learn, be patient, and think on a big picture scale, not only will you raise happier, more confident, more successful athletes, but you'll probably start enjoying yourself a lot more too.
---
Steve Ettinger is a kids and family fitness expert and yoga instructor. He travels around the country speaking at schools and making fitness videos for kids. Learn more at www.SteveEttinger.com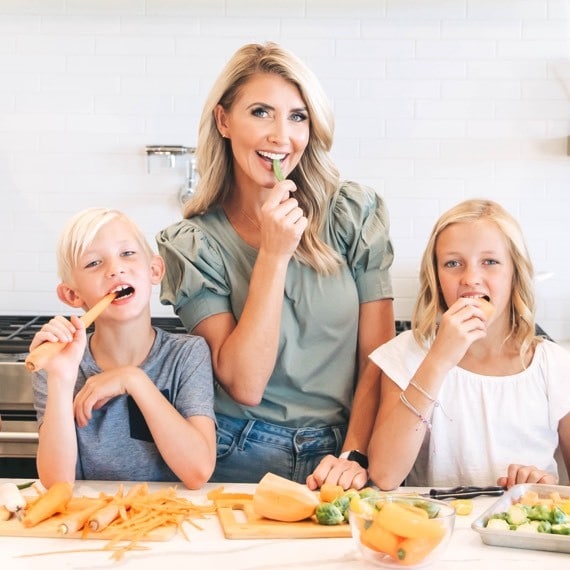 Natalie Monson
I'm a registered dietitian, mom of 4, avid lover of food and strong promoter of healthy habits. Here you will find lots of delicious recipes full of fruits and veggies, tips for getting your kids to eat better and become intuitive eaters and lots of resources for feeding your family.
Learn More about Natalie