If you are looking for a dessert pizza recipe that will still have some nutrition, this is the one for you.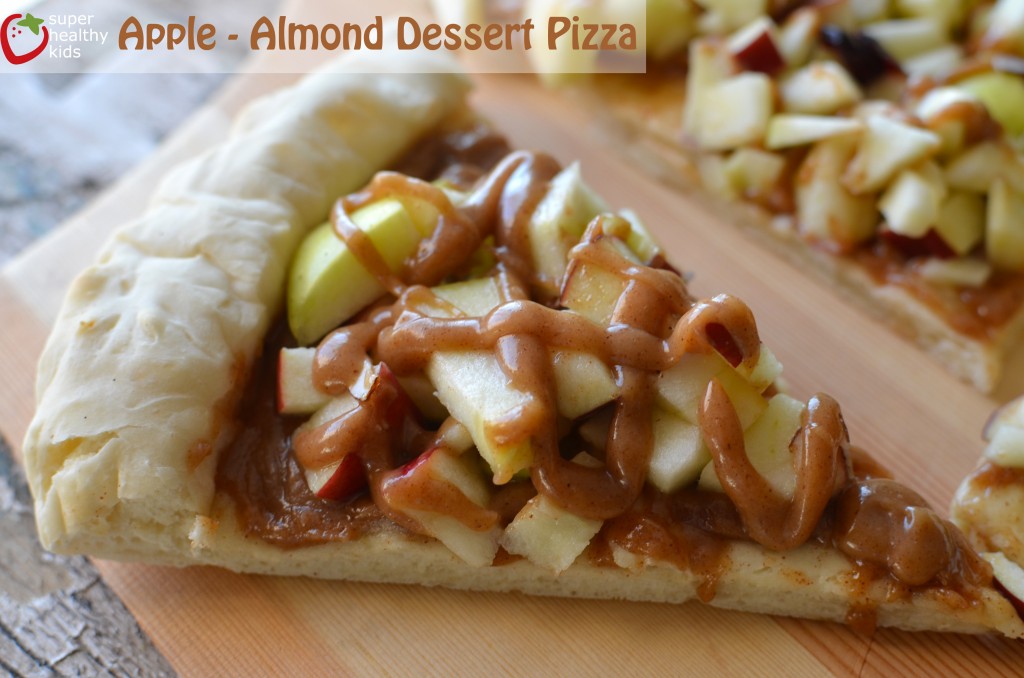 As we wrap up apple week, I kept thinking about this dessert pizza.  The apples aren't exactly the biggest reason we love this pizza, it's the sauce! Oh my heavens.  This "sauce" is bowl licking amazing.   I ate way too much of it.  I think I may have eaten more than what I put on the pizza.  This sauce is a combination of almond butter, maple syrup, and almond extract.  I definitely need to find more things to use the sauce for, but thinning it out for a fruit dip is going to be my next reason I make it.
But back to the pizza!   Adding apples to dessert pizza is a great way to get a bit more fiber, even though you are eating dessert. And after all, fruit makes the best desserts any way.  So, we started with your standard pizza crust.  You can purchase a pre-made pizza crust, but it's my opinion making your own is actually quite easy!  We use this recipe for pizza crust.    This time when we made it, I obviously used all white flour, but we've also used all whole wheat flour as well.   Then, we completely cooked the crust!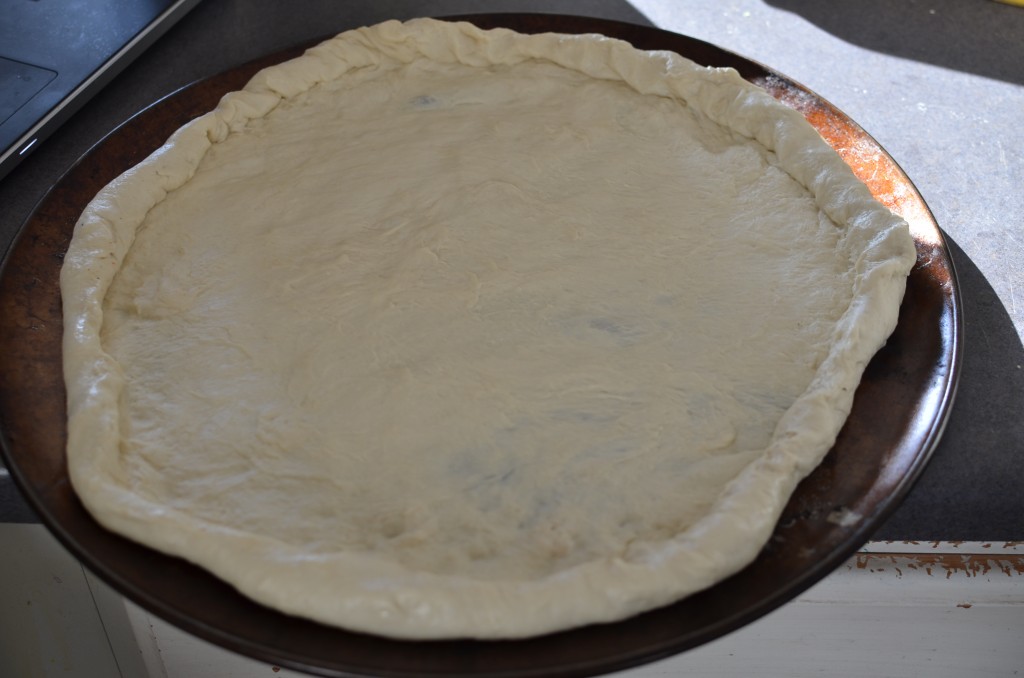 After the crust was baked, we mixed up our sauce.  We started with equal parts almond butter and maple syrup. Then, added almond extract and stirred it well.  This gave us a nice cream for our first layer.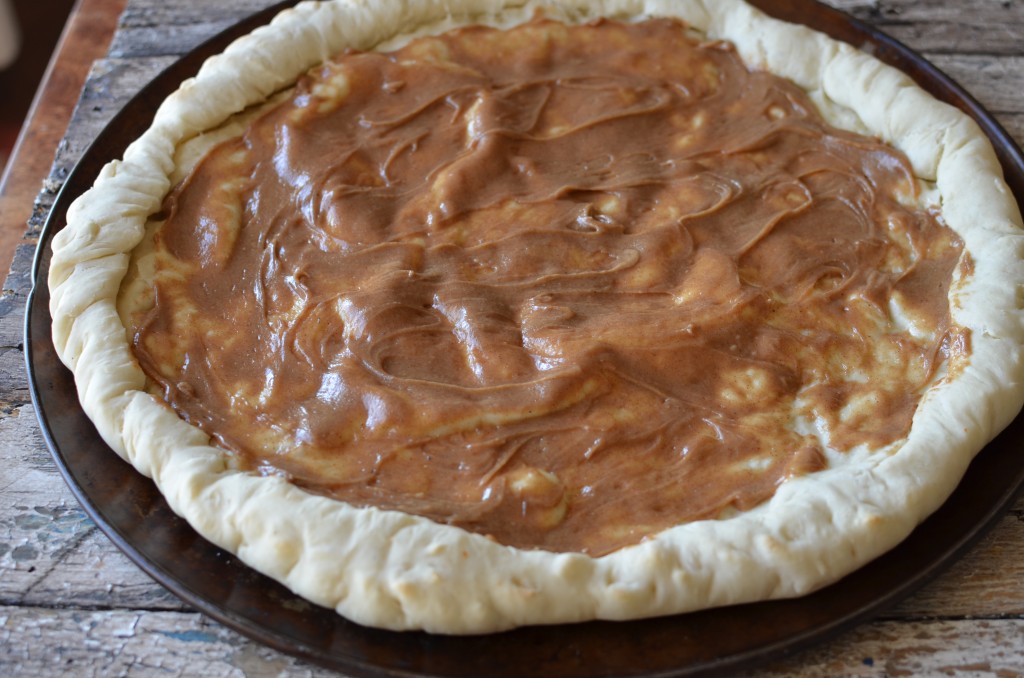 Then, using two different apple varieties, we chopped them up into chunks.  You can also use sliced apples as I've seen in other dessert pizzas, but I actually think they are harder to eat!  We are using the apples raw, and not cooked, so having a big slice of apple to bite through makes a pizza harder to eat.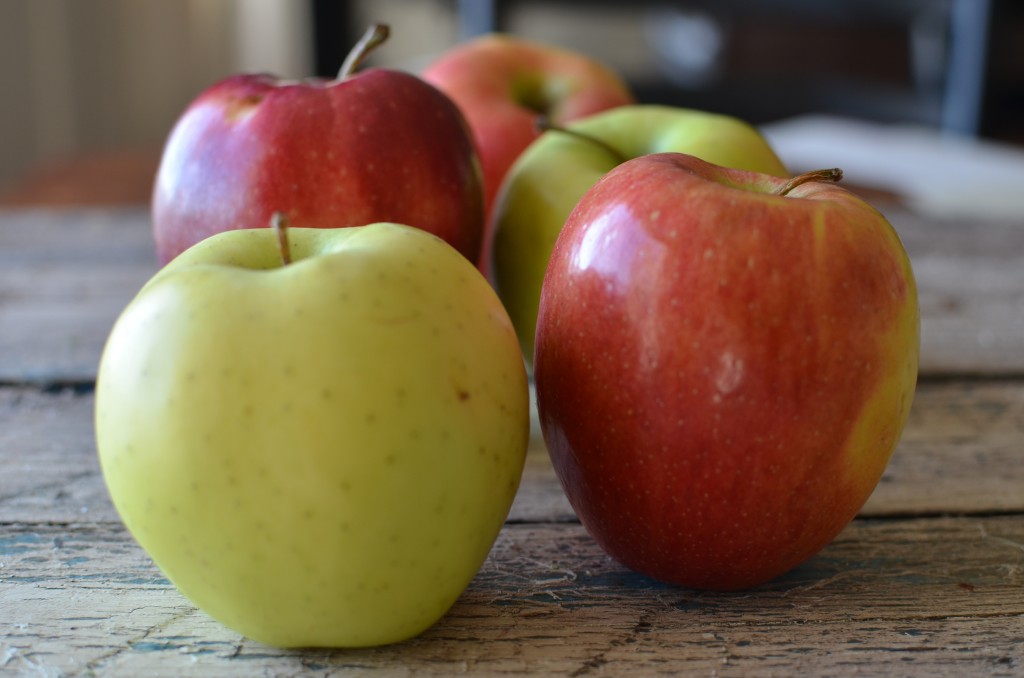 Then, we mixed up the rest of the almond butter and maple syrup, except this time we made it a little runnier.  Then, we put it in a small plastic bag and cut a hole in the corner, to squeeze over the apples.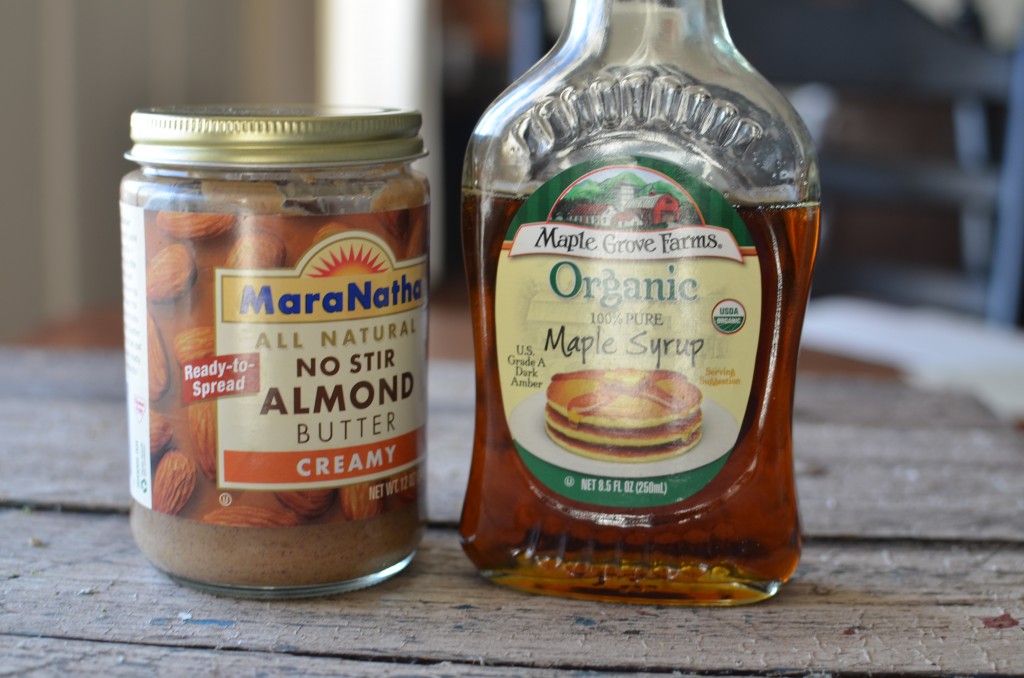 And then we topped it off with our dried cranberries and sliced almonds.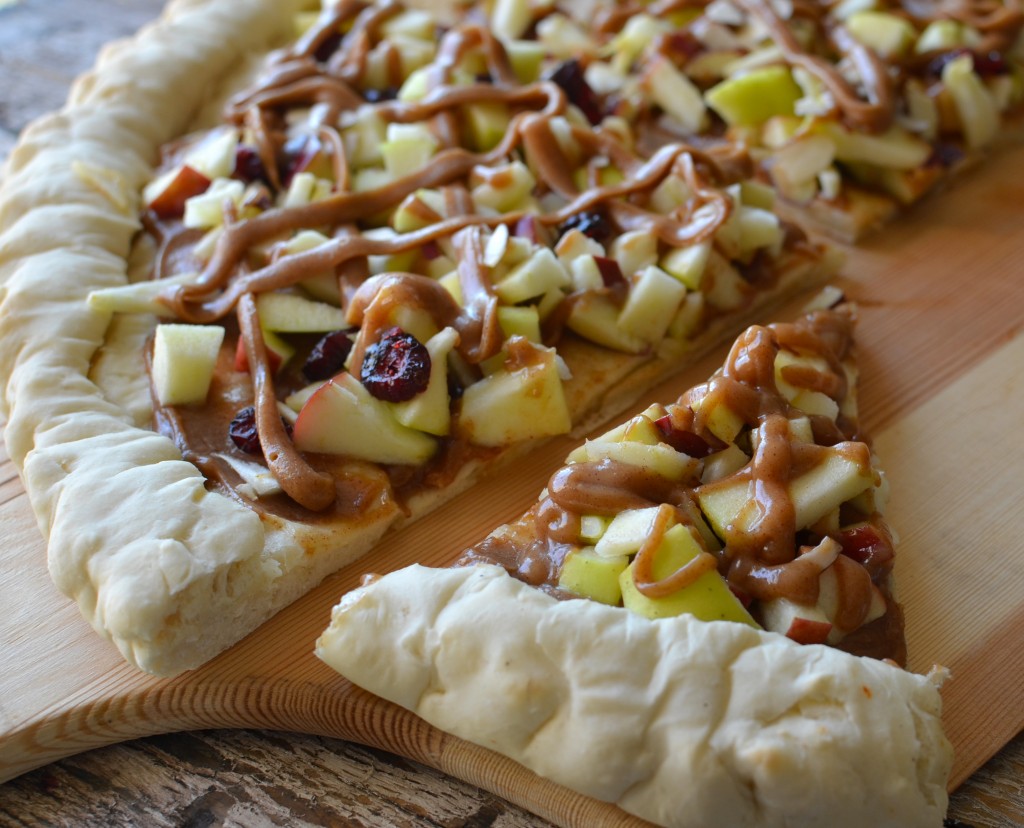 If you decide to make this dessert pizza, great.  But if you don't, promise me you'll at least try this almond butter and maple syrup combo???  You will think you've died and gone to almond heaven!