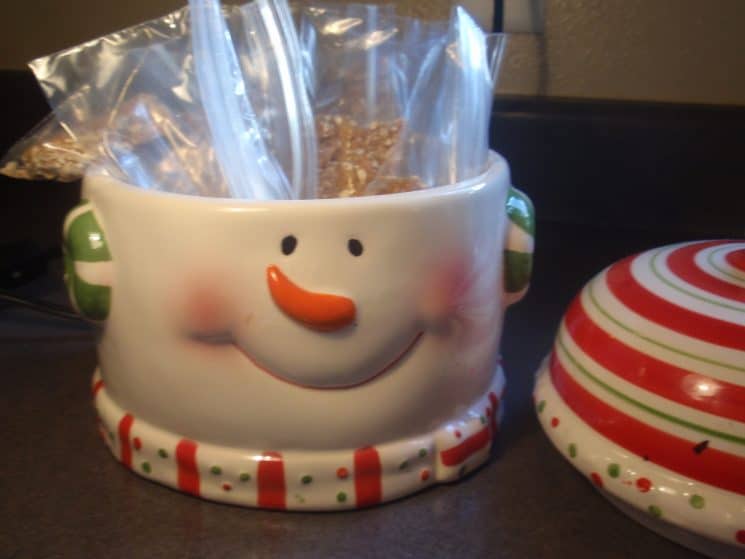 My per snack limit has been $0.20 per item. But its becoming increasingly difficult for me to find snacks under twenty cents. Here is what we like to snack on:
Whole wheat mini bagels (0.25 per bagel)
String cheese (0.30 at the grocery store, 0.17 at Costco)
Granola bars (0.22-0.48 per granola bar)
yogurt (0.25 only if I give them 4 oz at a sitting)
Apple (although I paid 0.88 per pound today, 1 apple ended up costing $0.43. And to think I find apples with one bite out of it all over the house!!! That's almost 0.50 in the garbage.)
Bananas; Today at 0.67 per pound, each banana cost 0.28!
Even bread was 0.09 per slice today. When they have 2 pieces of toast at a sitting, That is cutting it close. Cereal I try to get for ten cents per oz. It takes dilligent calculating to get that price.
Do you see my frustration!! I can't cut them off from snacking altogether (although it has crossed my mind). I made muffins last night for snacking, but they are already gone. Maybe I need to double and triple my recipes so there is less kitchen time.
So, I made granola bars, cause that is a perfect snack, I have LOADS of Oats.  It only took me about 5 minutes to mix it up, and twenty minutes to bake.  This time I added sunflower seeds and sesame seeds, and I used almond extract instead of vanilla.  Homemade granola bars today were $0.09 per bar.  No added fats, and the only sweetener was honey.
PS This recipe is very dry. You really need to use your hands to get it mixed up and pressed into the pan.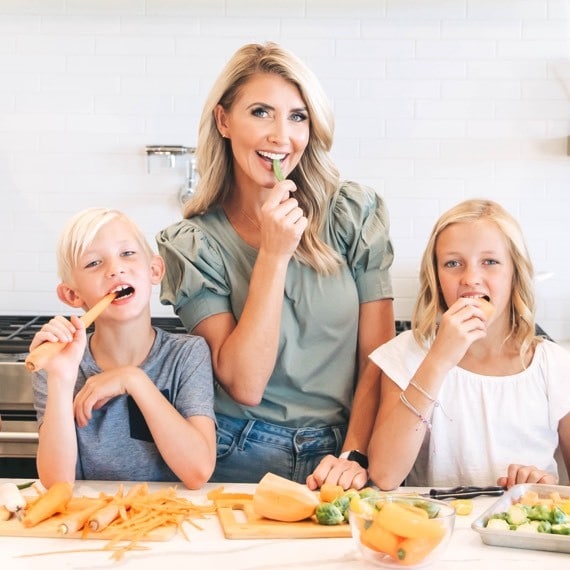 Natalie Monson
I'm a registered dietitian, mom of 4, avid lover of food and strong promoter of healthy habits. Here you will find lots of delicious recipes full of fruits and veggies, tips for getting your kids to eat better and become intuitive eaters and lots of resources for feeding your family.
Learn More about Natalie