4 Meals from 1 Pot of Beans
We'll show you how to make one pot of beans and use it in four different dishes! Black beans are not only inexpensive, but they are super healthy for your kids! PLUS!! Win ALL the equipment we used to make them at the bottom from MightyNest!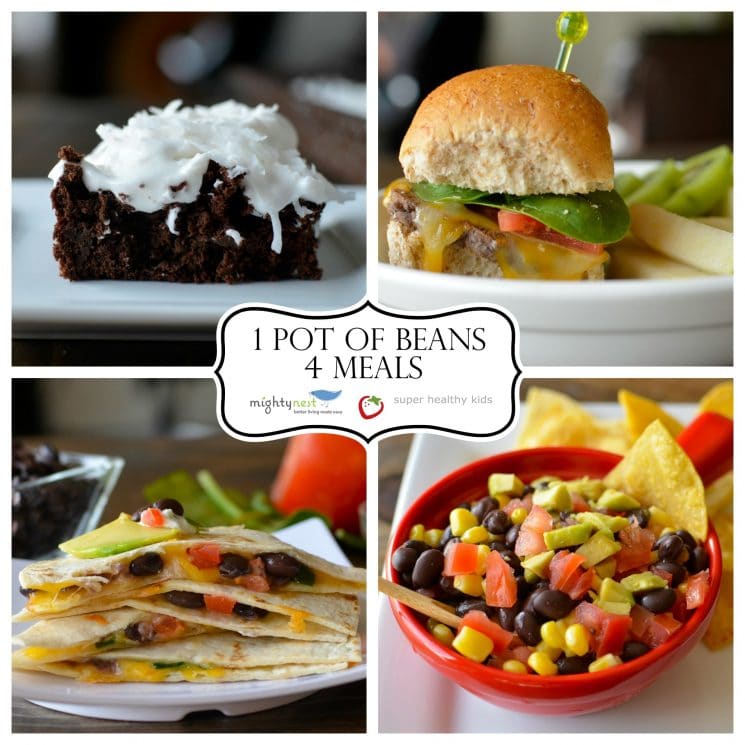 Make the commitment to cook more beans, and you'll be entered to win all the kitchen supplies we used from MightyNest to make these meals! We love MightyNest for their commitment to kids education, because when you enter to win, your school could win too!
Black beans
---
Making beans is sometimes overwhelming, so instead, many people purchase canned beans. I'm here to tell you, it is much cheaper, and not hard at all, to make your own. We have the basics for you here, as well as some healthy ways to store your cooked beans.
First, start with dry beans! We buy these in bulk because we make them so often, and they store forever, so it's a perfect food storage item.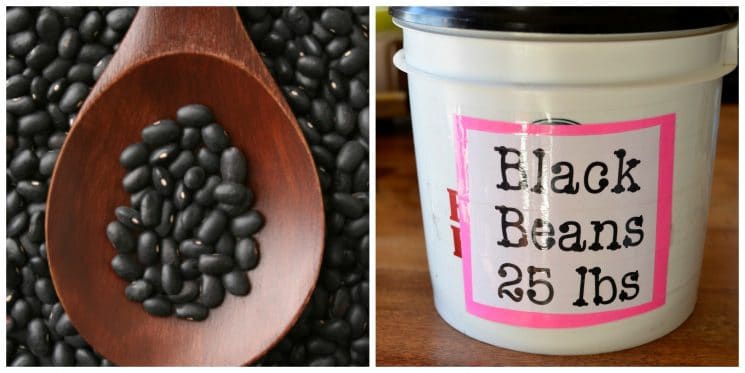 Cover 2 cups of dry beans with 6 cups of water in a glass bowl. Cover with a lid and let sit at room temperature overnight. The next morning, drain and rinse the beans thoroughly with fresh water. Discard any debris that may be floating in your beans.
Place rinsed beans in a dutch oven on the stove. Cover beans with water, by at least 2 inches! Bring beans to a boil, and then turn down to a simmer. Once beans are tender, they are cooked. 2 cups of dry beans should give you 6 cups of cooked beans.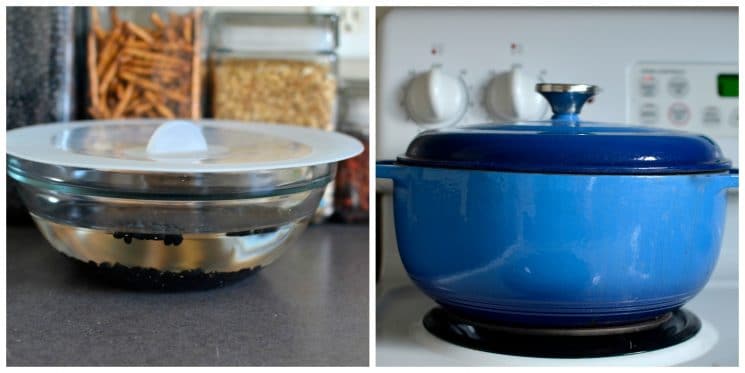 Next, store them! We use some right away, put some in the fridge, in an air tight glass bowl like this one, for up to 5 days. Place the rest in the freezer in a freezer safe bag, like this fresh silicone one, for up to 3 months! Also, store in this bake and store gasket glass containers– you can bake in them, store food, freeze it, and reheat it, all in one container.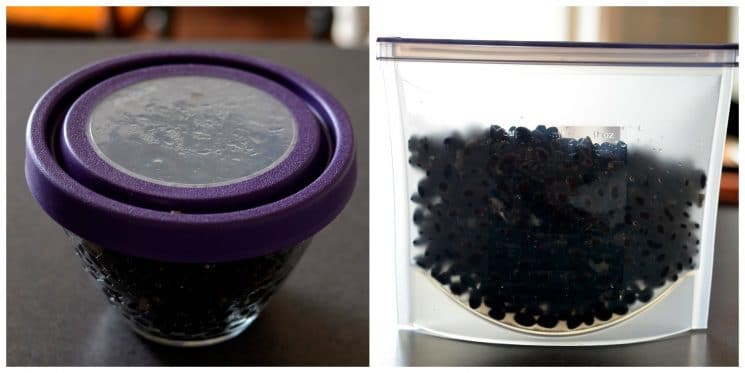 We made 4 dishes with our latest batch of beans! FOUR!! Our pot of beans yielded 6 cups of cooked beans. With this, we made the following four dishes.
BLACK BEAN BROWNIES WITH COCONUT CREAM FROSTING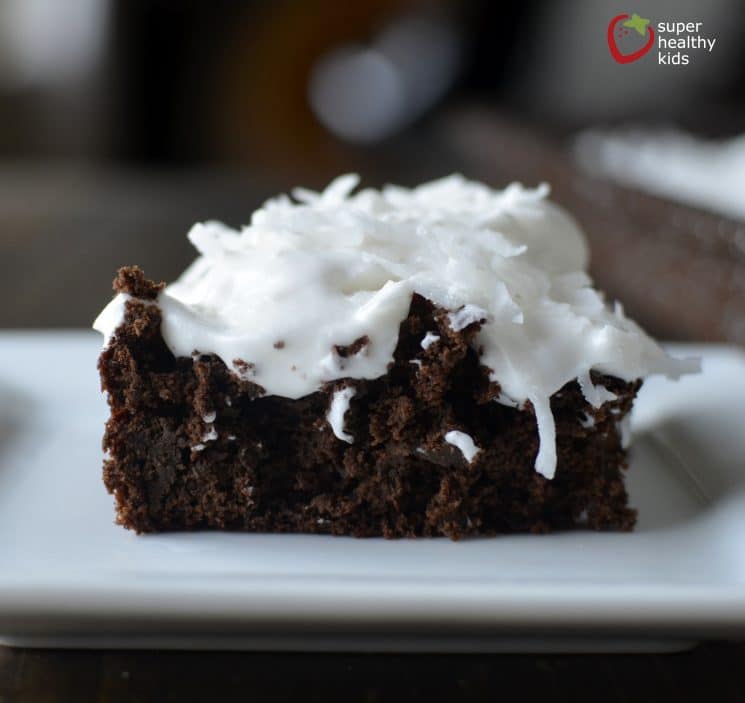 OK- had to start with our favorite! We've made these at least 3 Times in the last few days! Black bean brownies with coconut frosting! It's the same brownie recipe we've used before, except we used a coconut cream frosting instead of the avocado frosting. Here's our final recipe!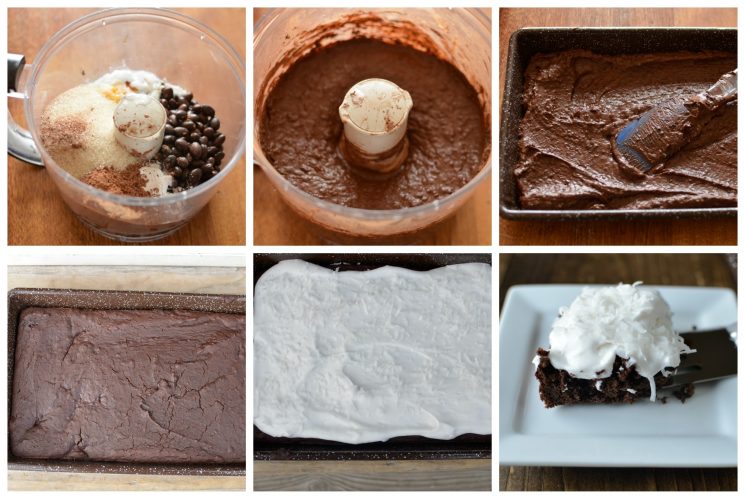 We mixed together in a food processor:
1 1/2 cup of cooked black beans
3 eggs
3 tablespoons melted coconut oil
1/2 cup cocoa powder
1/4 teaspoon salt
3 teaspoons vanilla extract
1 teaspoon baking powder
1/2 cup raw, organic sugar.
Blended all of it in a food processor until very smooth! Spread it into a brownie pan, non-stick, 11X7X1.5 inches. Baked at 350 for 20-30 minutes, or until knife comes out clean.
For the frosting- chill overnight, 1 can of coconut milk (the full fat kind). When you open the can, it should be solid. If it's not solid, this may not work. Scoop out solid coconut milk into a mixer and add 1/4 cup raw, organic sugar and 1/2 teaspoon coconut extract. Whip until fluffy. Spread on cooled brownies and sprinkle with extra coconut.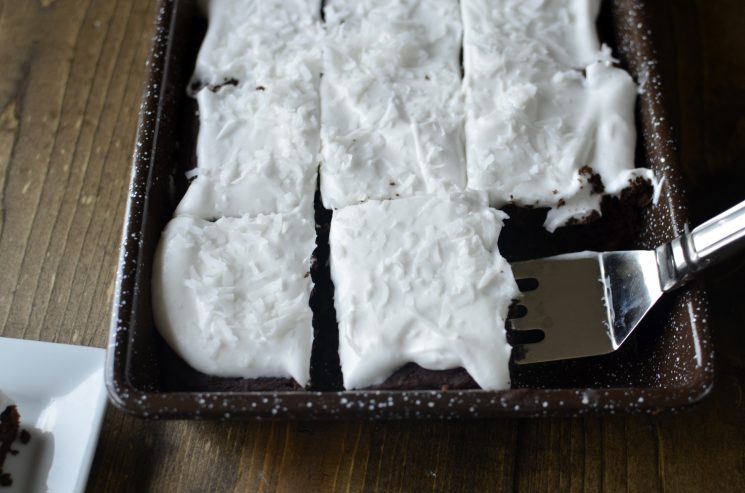 BLACK BEAN BURGERS
Black bean burgers are a delicious way to have a no-fuss meal, that's super inexpensive, and will get the kids excited! The is the recipe we use most often for Black Bean burgers! We love that you can include veggies!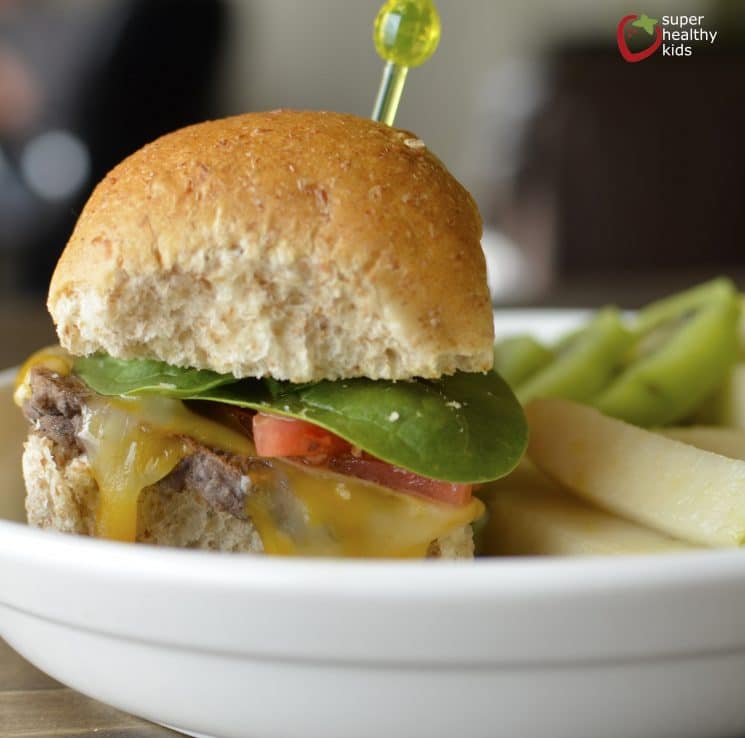 1.5 cups cooked black beans
1/2 red bell pepper, cut small
1/2 small onion
1 clove garlic, peeled
1 egg
1 tsp cumin
1/4 tsp salt
1 Tbsp salsa
1/2 cup bread crumbs
1/2 cup cooked brown rice
Drain and rinse beans. Dry the beans before putting in a food processor. Pulse until slightly mashed.
Chop red bell pepper and onion into big pieces. Add to the food processor with garlic. Pulse.
Add the remaining ingredients and pulse until well mixed.
Form into patties and place on wax paper. Freeze for 2 hours.
Cook by:
Grill: Place on a sheet of lightly oiled aluminum foil. Cook over medium-high heat for 7-8 minutes per side. Pan: Lightly oil a skillet and cook on medium heat. Cook 7 minutes on each side. Oven: Preheat oven to 375 degrees. Bake on a lightly oiled baking sheet for 14 minutes. Serve on whole wheat buns with lettuce, tomato, avocado, and any other veggies you like.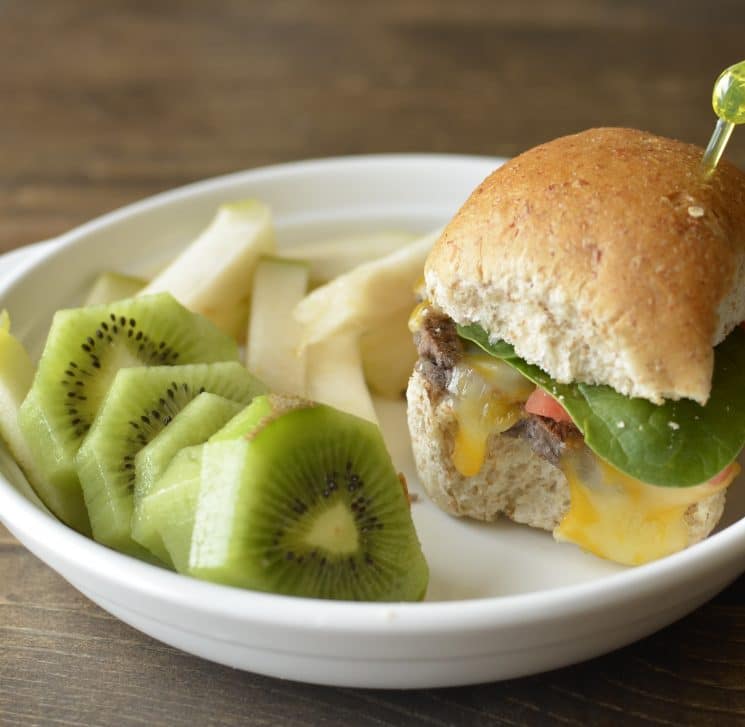 BLACK BEAN QUESADILLAS
One trick we use for keeping quesadillas edible for the kids, is to slightly smash the bean itself! We spread this on the tortilla, as if it's a condiment, or other spread.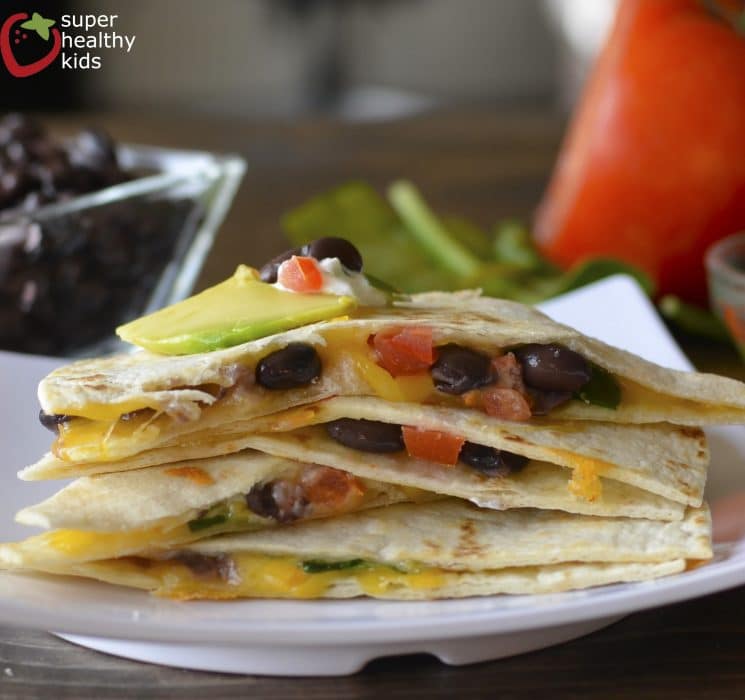 You can leave some beans whole, but don't let them fall out of the quesadilla!

For this lunch, we used:
1 1/2 cup black beans
6-8 tortillas
1/2 cup shredded cheese
1 tomato, chopped
1 cup baby spinach
Mash beans in a small bowl. Spread onto half of the tortillas. Place 3-4 tortillas on a large skillet on medium heat. Sprinkle with cheese, chopped tomato and baby spinach. Top with remaining tortillas and cook on both sides until cheese is melted and beans are warm.
BLACK BEAN DIP
And last, we have our black bean dip!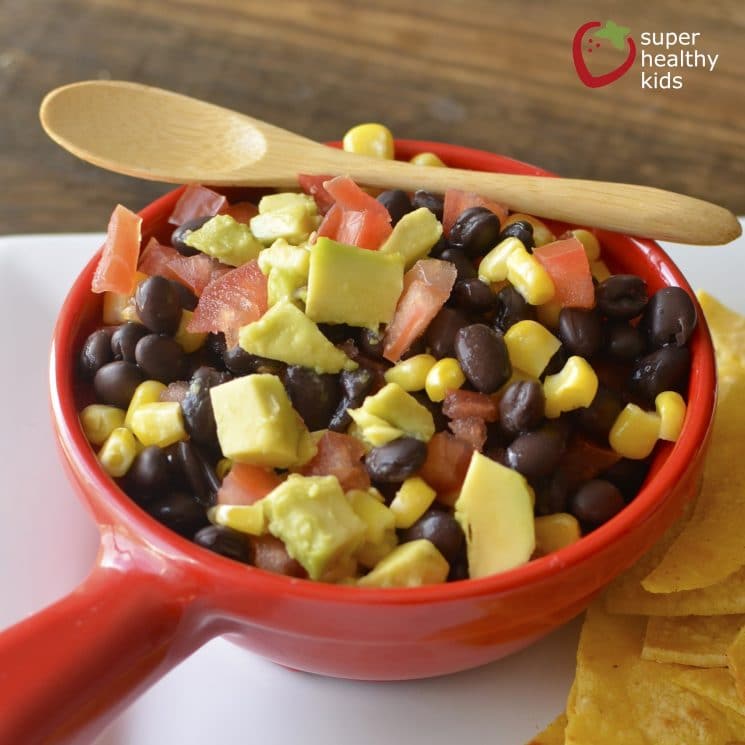 1 1/2 cups black beans
1 avocado, peeled, pitted, and diced
1 cup yellow corn
1 tomato, chopped
1/4 cup Zesty Italian Dressing
Mix altogether in a bowl, and serve with your favorite homemade corn chips.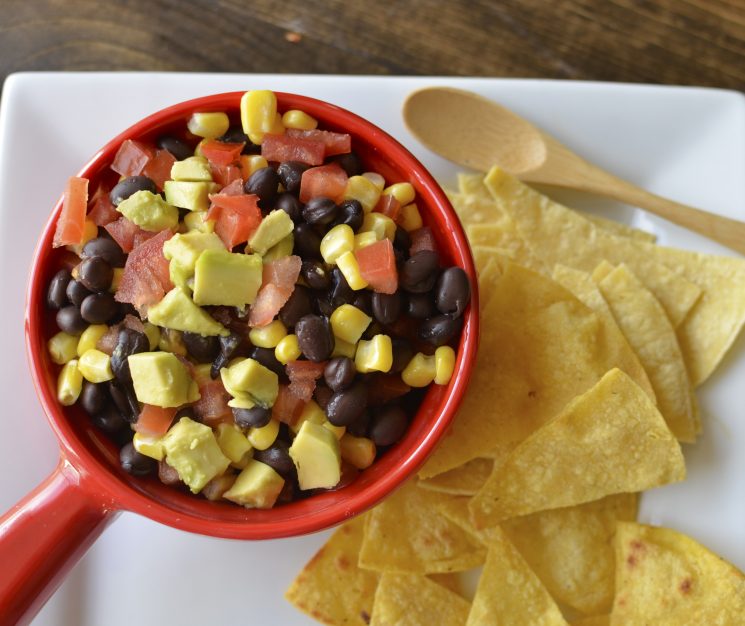 ---
Giveaway is closed! Congrats to Nicole P.
So, here is the best part! We super excited to be partnered with MightyNest this year. Not only does MightyNest have the best kitchen supplies to help your family cook, store, and eat healthier, but EVERY TIME you make a purchase, your school also earns money! To get you excited about it too, we're giving you all the supplies we used in this post.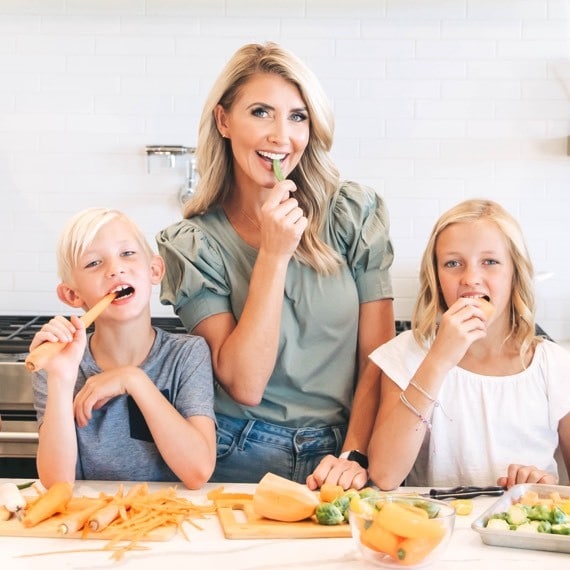 Natalie Monson
I'm a registered dietitian, mom of 4, avid lover of food and strong promoter of healthy habits. Here you will find lots of delicious recipes full of fruits and veggies, tips for getting your kids to eat better and become intuitive eaters and lots of resources for feeding your family.
Learn More about Natalie