Super Crispy Baked Corn Chips and Scoops
Corn chips don't have to be deep fried, and homemade ones don't have to take very long either. My kids enjoyed helping me make these, and they turned out terrific! We love corn chips because they are a delicious vehicle for veggies and nutrient rich dips! We dip our chips into our favorite triple bean dip, guacamole, and even hummus.
We followed the directions on the bag of corn flour (not to be confused by corn meal, which is what I thought I needed to make corn tortilla's!)
1 cup Masa Harina- Instant Corn Flour (Like Maseca Amarilla)
2/3 cup water
1/8 tsp. salt
Then with little tiny balls, almost 1/2 tablespoon big, we pressed between two sheets of parchment paper on a tortilla press. (Perfect job for the kids!!)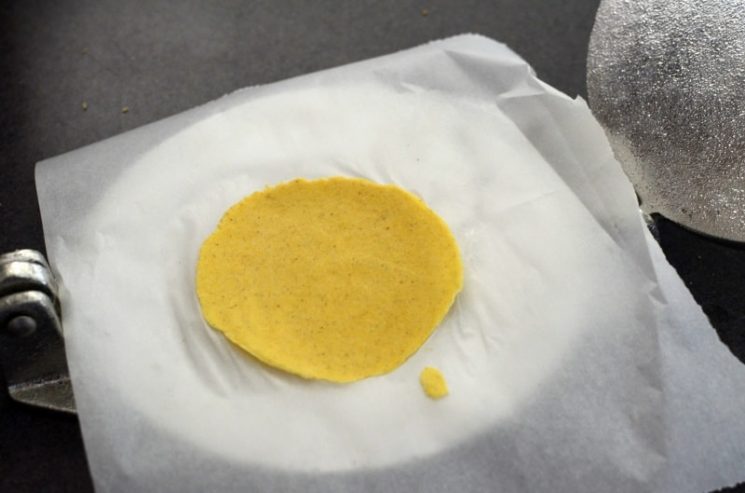 Then, we placed some of the tortillas on a baking sheet, where the kids brushed with olive oil, sprinkled with salt, and cut with a crinkle cutter and a pizza wheel.
To make the scoops, we inverted the small uncooked tortillas on a mini muffin pan.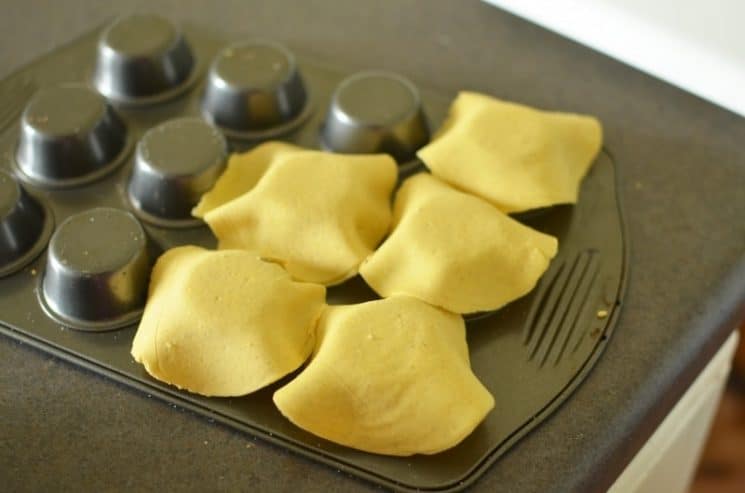 Our tips to make sure they are crispy:
Make sure the dough is pressed as thinly as possible, and your tortilla circles are small.
Brush with olive oil before baking!
Set them in the oven at 425 for at least ten minutes.
For chips, flip over, and bake for 3-4 more minutes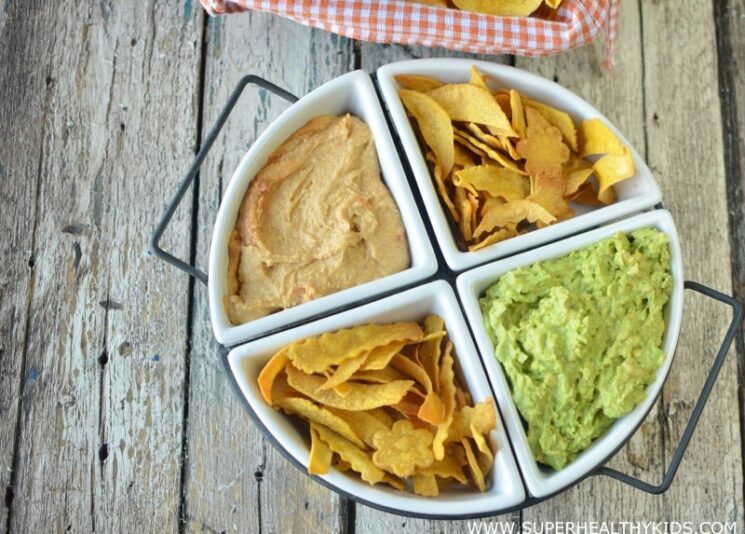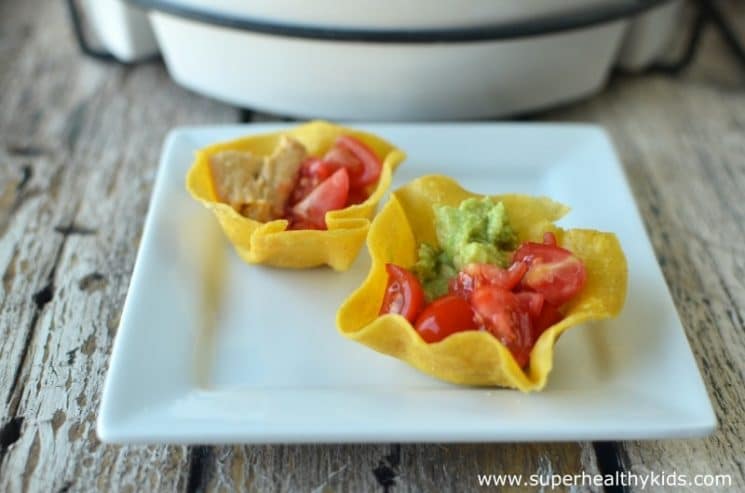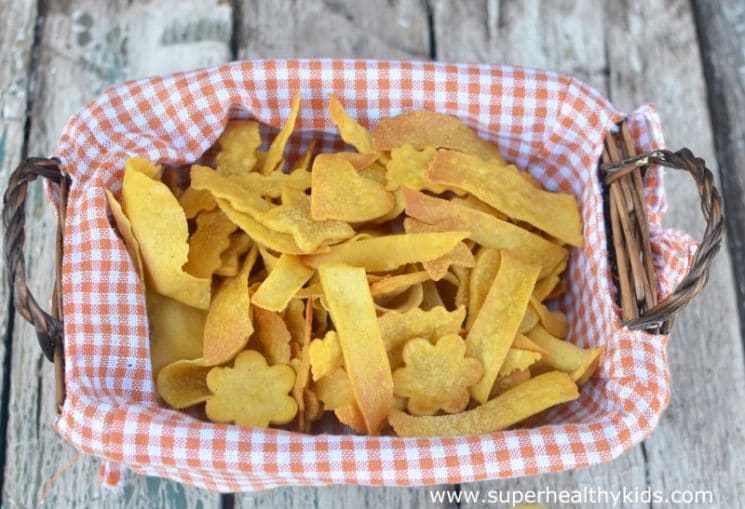 If you make these chips, don't forget to also encourage dipping! Here is our:
Links to helpful tools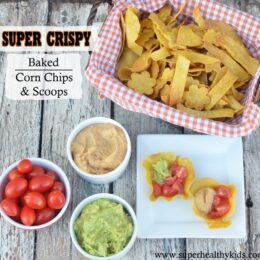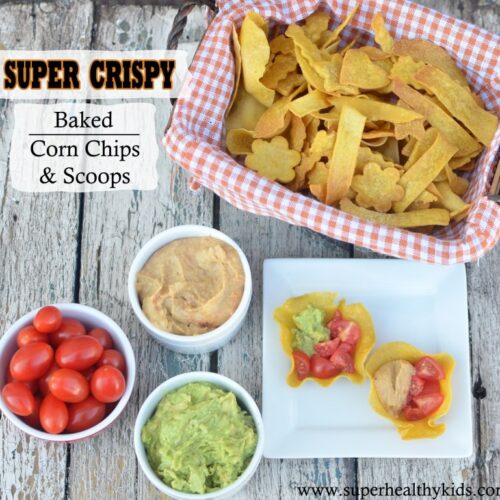 Ingredients
1

cup

maseca

yellow corn flour- not corn meal

2/3

cup

water

1/8

teaspoon

salt.
Instructions
Mix corn flour with water and salt. Mix well until a ball forms.

Break into tiny balls, about 1 tablespoon big or less.

Press between two sheets of parchment paper, or use a rolling pin.

Transfer to a baking sheet and brush liberally with your olive oil and sprinkle with salt.

Slice with a pizza wheel till you have strips of chips.

Bake at 425 F for 10 minutes.

Flip chips to the other side to cook the back. Cook for 2-3 more minutes.
Notes
For scoops, invert your pressed tortilla onto the cups on the bottom of a mini muffin tin.
For easier scooping and eating, leave one side up, for a flat side.  Brush liberally with your olive oil and sprinkle with salt.  Bake at 425 for 10-13 minutes.
Nutrition
Calories:
118
kcal
|
Carbohydrates:
26
g
|
Protein:
2
g
|
Fat:
1
g
|
Sodium:
76
mg
|
Fiber:
1
g