16 Kid-Friendly Winter Smoothies
Seasonal Winter fruits are bright, refreshing and delicious. These kid-friendly Winter smoothies are just the thing to add a little brightness to cold and gray Winter days. Plus, a lot of these ingredients help boost your immune system and help combat colds and other bugs floating around this time of year.
This smoothie has tons of vitamin C packed in! We will be drinking lots of these all winter long to help combat against colds. It's a mix of orange, tangerine, nectarine and apple. It's sweet, refreshing and absolutely delicious.
This smoothie has the sweet and citrus taste of pineapple with the delicious hint of cherry. And let's be honest – when the weather is cold, its grey and dreary outside, who doesn't want to feel like they are in the tropics? If you can't be there, at least you can feel like you are with this smoothie!
The sweet flavor of pear with a dash of cinnamon and oats will make you think you are eating a delicious dessert instead of a healthy smoothie!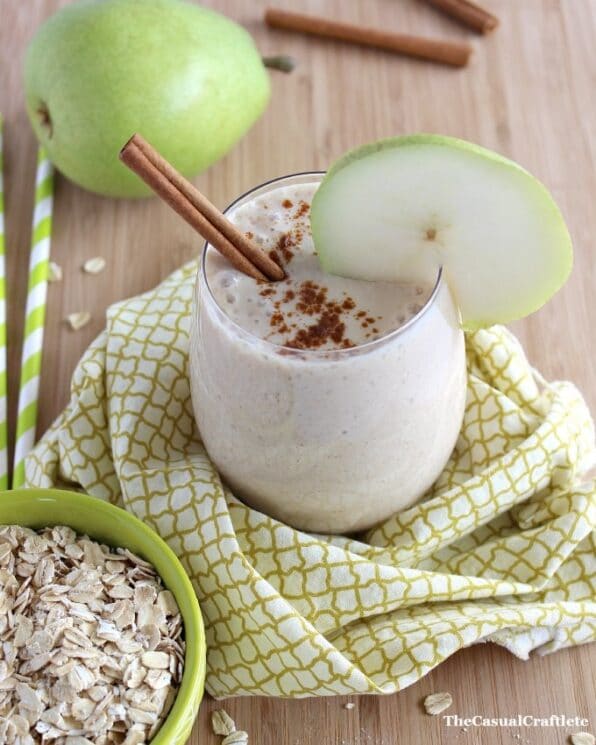 This frothy "Green Julius" is sweet, citrus-y, and creamy – packing in Greek yogurt and spinach for a healthful boost.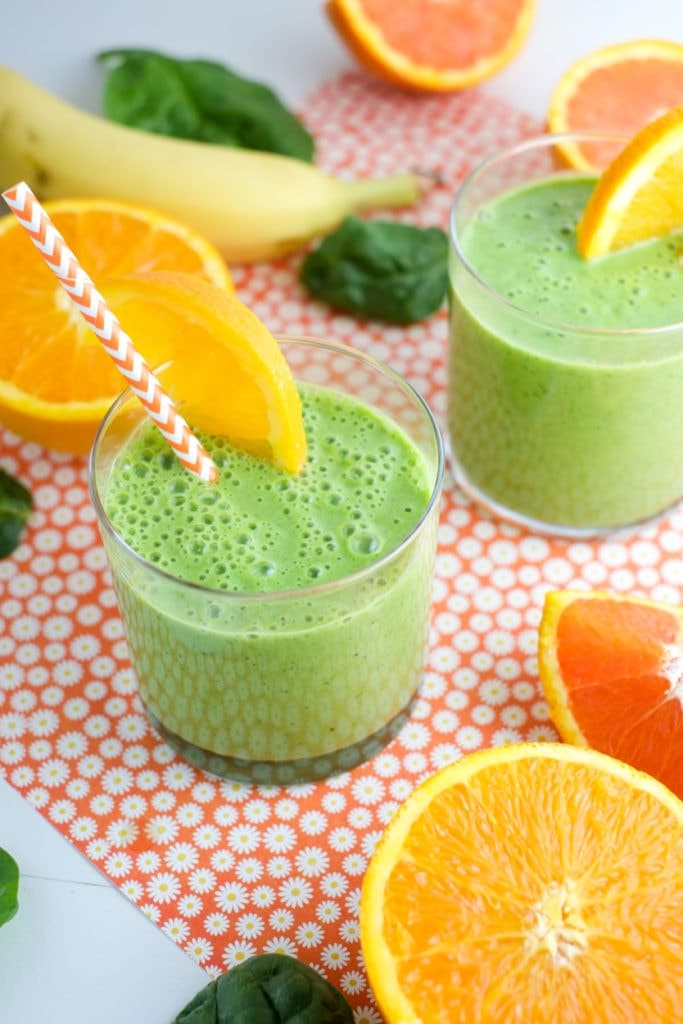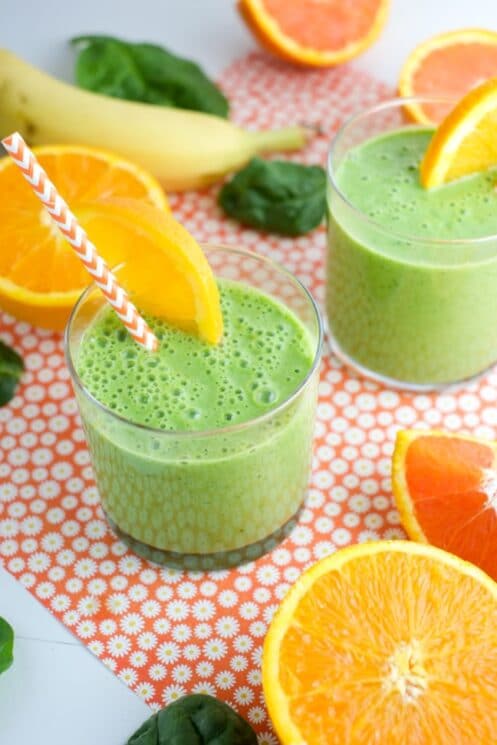 This Walnut Cranberry Apple Smoothie brings together the tartness of fresh, plump cranberries, the juicy sweetness of apple, the rich nuttiness of walnuts and a hint of cinnamon warmth.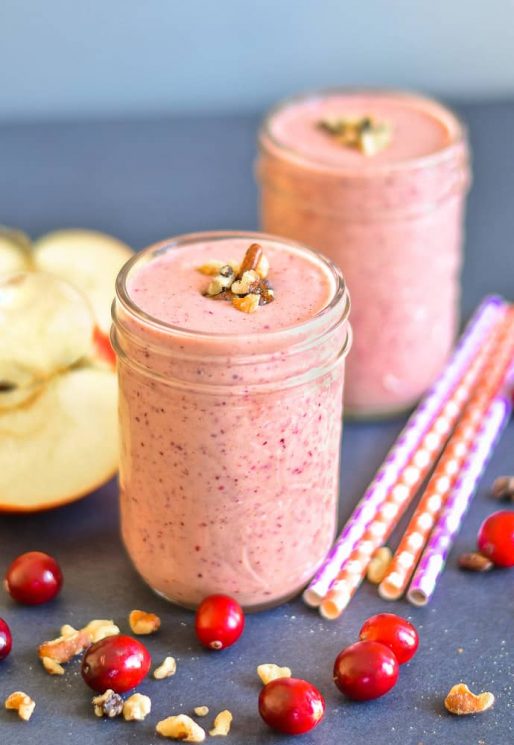 Our Power Gold Smoothie Recipe gets a gold medal for a breakfast smoothie because it will provide your kids not only with Vitamin A, but lots of antioxidant power with Vitamin C, B6, Magnesium, and fiber!
Get your fruits and veggies in at the beginning of the day with this tart and flavorful breakfast smoothie.
Because sometimes, in the middle of winter, when it's really freaking cold outside for the millionth day in a row, you just have to pretend you're on a beach somewhere, enjoying the tastiest tropical beverage you can imagine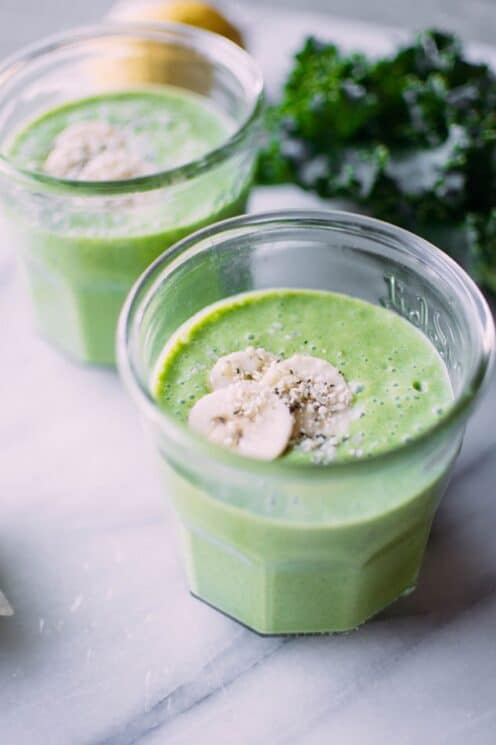 There is nothing more refreshing for a sore throat then an icy, fruity smoothie like so. This Wild Blueberry Pomegranate Smoothie has been one of my go to smoothies lately and I love all the vibrant flavors in it, plus the blueberry and pomegranate flavors just go together.
You don't have to pass a cold around all winter. Last year we cracked down and learned how to fight a cold with this cold buster smoothie.
Sweet and spice and everything nice. This Wild Blueberry Turmeric Zinger Smoothie is packed with immune-boosting ingredients to keep you rockin and rollin all winter long.
This green smoothie recipe is PACKED with protein and nutrients, but it tastes like a mint chocolate chip milkshake! It's quick, easy and SO healthy!
This creamy coconut pomegranate smoothie – you have no idea how much you will love this superfood smoothie. Your kids will have no idea that you hid a serving of fresh greens in there, so drink up!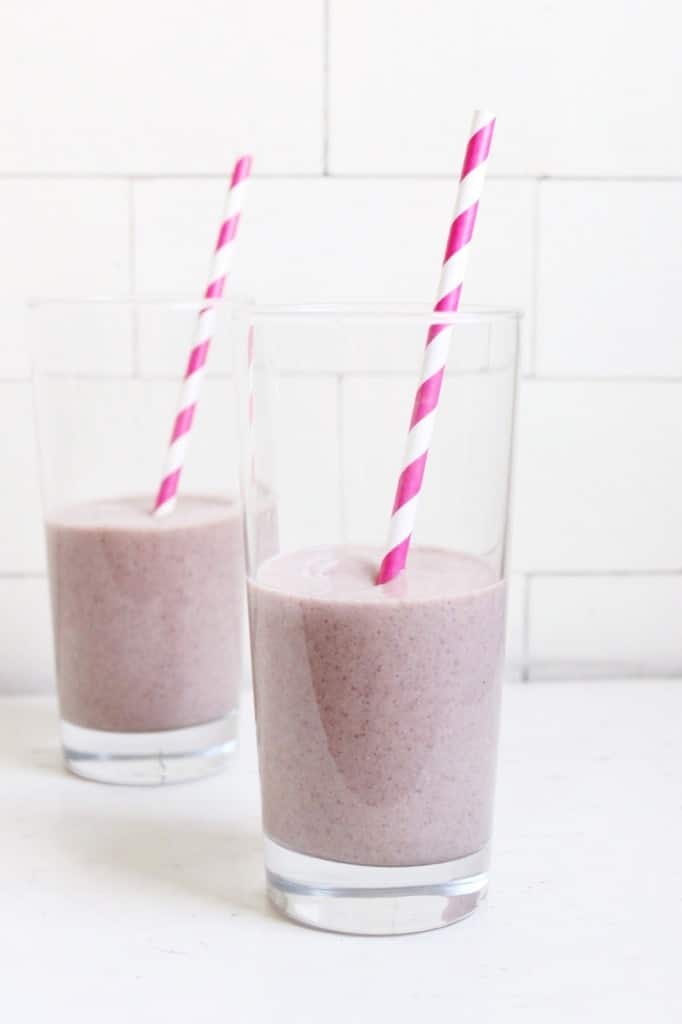 Kiwi is especially sweet and delicious in the Winter. Paired with the popular strawberry this smoothie will be a winner with your kids!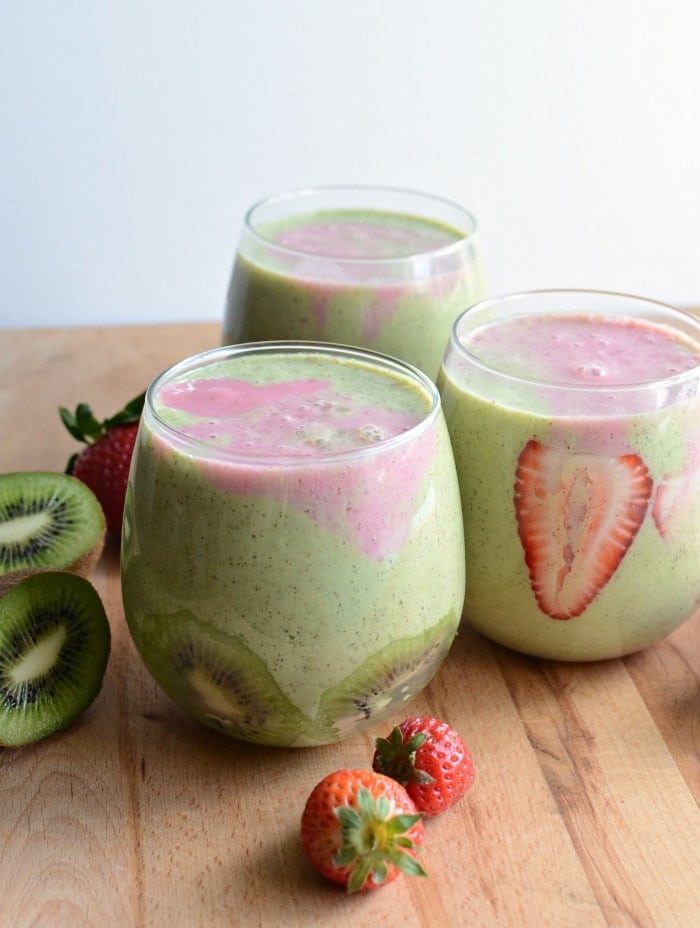 Whip out the blender because it's time to make a refreshing Orange Julius smoothie! This recipe is a healthy version of the traditional drink. I've added some nutritional benefits that you can blend in and have ready to drink in five minutes or less!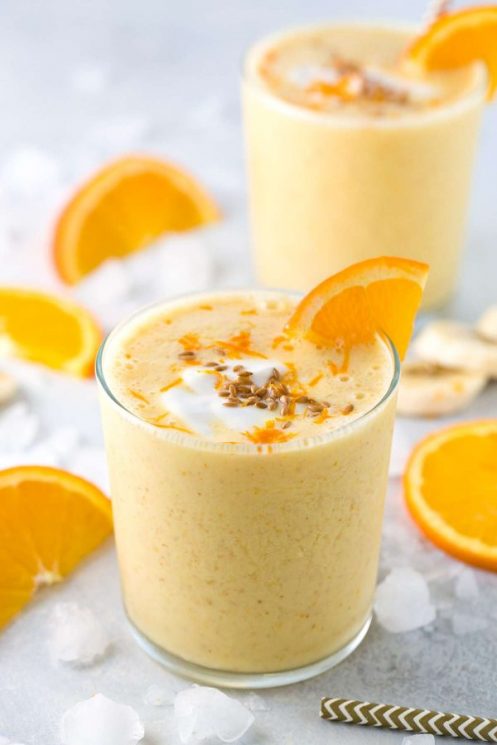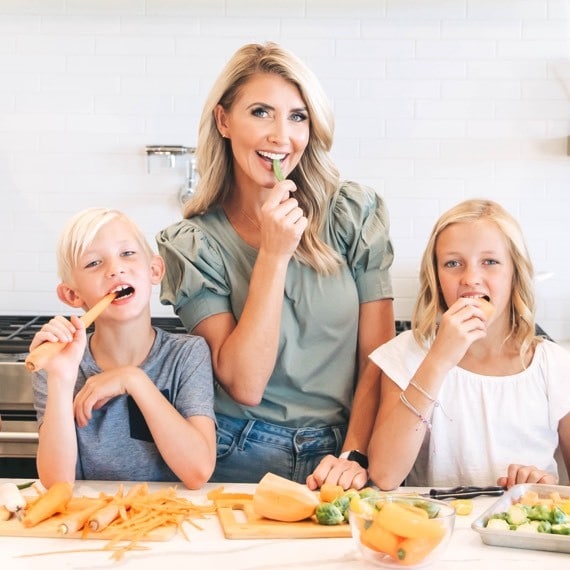 Natalie Monson
I'm a registered dietitian, mom of 4, avid lover of food and strong promoter of healthy habits. Here you will find lots of delicious recipes full of fruits and veggies, tips for getting your kids to eat better and become intuitive eaters and lots of resources for feeding your family.
Learn More about Natalie