25+ Healthiest (Packaged!) Foods You Can Buy
You don't have to make everything from scratch to feed your family right! Take the pressure off with these healthy packaged foods that nourish you right out of the bag or box.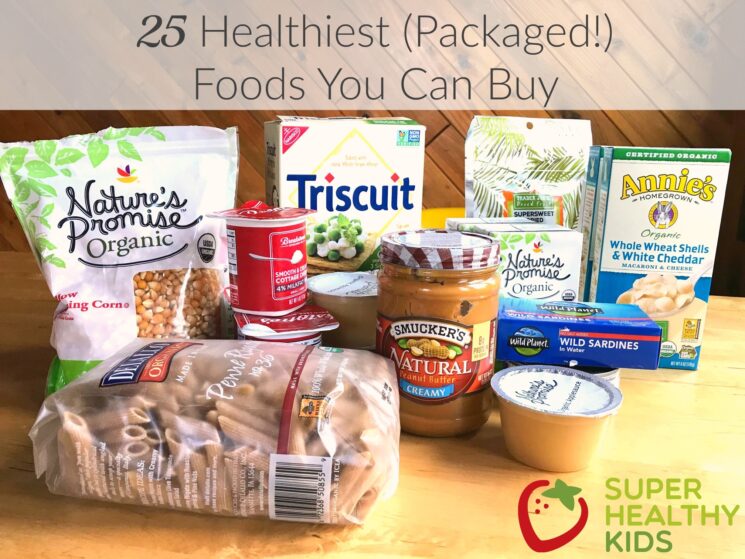 Serving home-cooked meals for your kids is super important. We'll never tell you otherwise!
But that doesn't mean you have to make every single item in your kitchen from scratch to eat well and raise healthy kids. In truth, the supermarket is filled with healthy products that come in a bag, box, or can. You don't have to feel like you're settling for less when you buy them.
The key to making healthy packaged-food choices is knowing what's really good for your family, and what's masquerading as health food, but really isn't.
And actually, it's not really so complicated! Here are a few guidelines to help you know the difference.
Healthy Packaged Foods Have LESS (or None) of These:
Sugar or artificial sweetener
Refined grains
Rambling ingredient lists
Healthy Packaged Foods Have MORE of These:
Protein
Whole Grains
Fruits and veggies
That's it. Pretty simple, right? With a little forethought, you can feel proud knowing the packaged foods you buy are improving your family's nutrition.
AND helping you be a better home cook. (Huh?!)
Really! I can't tell you how many times having a good stash of packaged food has saved me when I'm trying to get a healthy meal on the table last-minute. (When you've got beans, rice, and salsa in your pantry, you're halfway there!)
If you're ready to stock your own pantry with some healthy essentials, check out our list of healthiest packaged foods: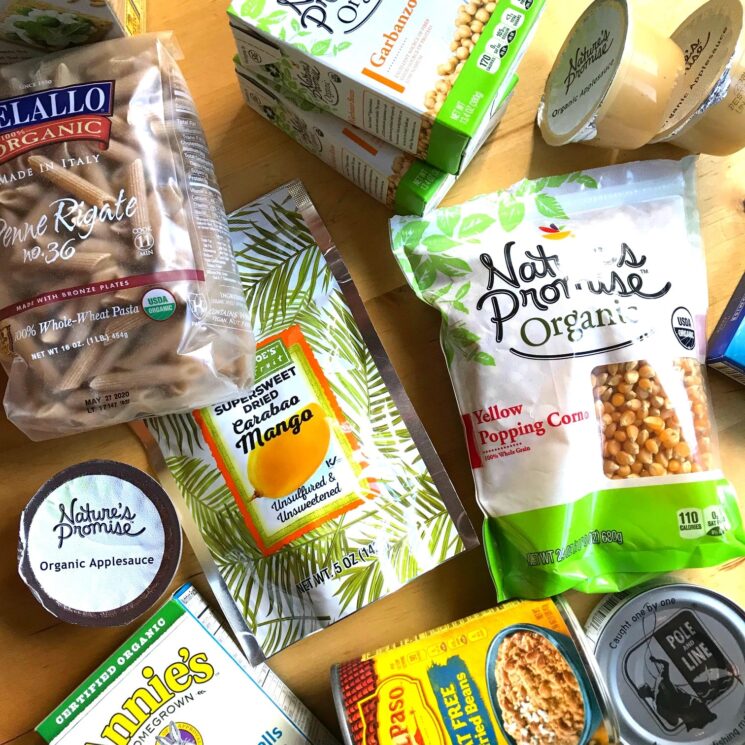 25+ Healthy Packaged Foods
100% whole wheat spaghetti

Peanut butter
Cheese sticks
Raisin boxes
Whole wheat mac and cheese
Granola (lower sugar)
Applesauce pouches
Larabars
Canned tuna
Canned lentil soup
Beef jerky
Popcorn
Coconut chips
Salsa
Dried fruit (look for unsweetened)
Corn tortillas
Canned beans
100% whole grain crackers
100% whole grain bread, buns, pitas, and rolls
Jarred marinara sauce
Dry-roasted nuts
Brown rice cakes
Whole milk yogurt
Hummus
Freeze-dried fruits and veggies like apple chips, carrot chips, and peas
Baby carrots, apple slices, and other pre-cut fresh produce
Any bag of frozen fruits
Any bag of frozen veggies
Recipes Featuring Boxed and Bagged Foods
30 Quick and Easy Last Minute Dinner Ideas
Ultimate Guide to Healthy, Kid-Friendly Wraps
Peanut Butter Fudge Protein Energy Balls
That's our list! Do you have a favorite healthy packaged-food staple that we didn't mention? Share in the comments.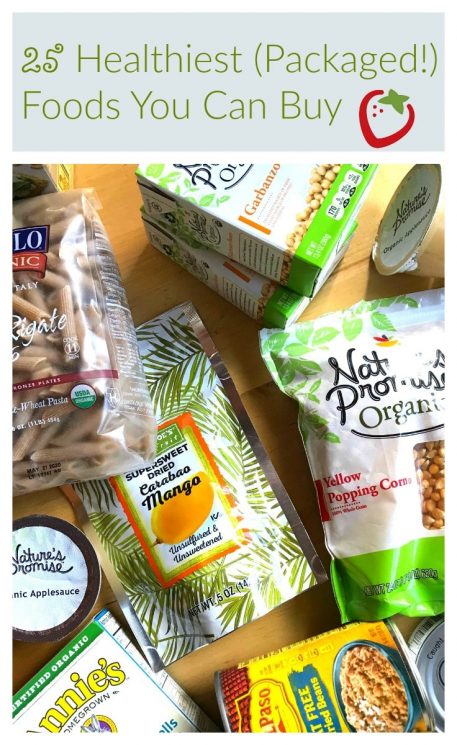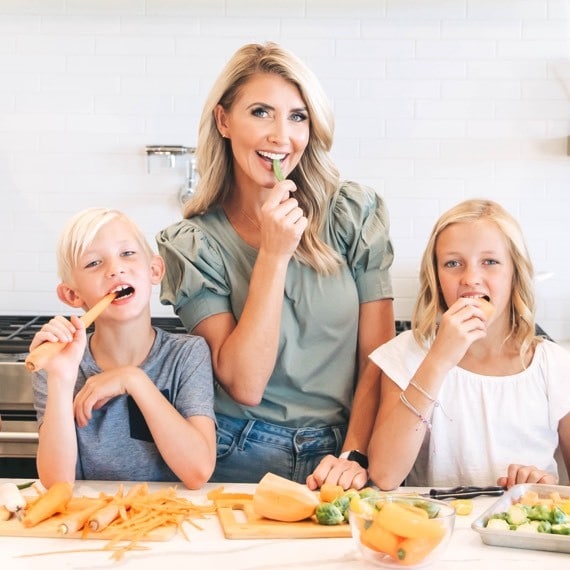 Natalie Monson
I'm a registered dietitian, mom of 4, avid lover of food and strong promoter of healthy habits. Here you will find lots of delicious recipes full of fruits and veggies, tips for getting your kids to eat better and become intuitive eaters and lots of resources for feeding your family.
Learn More about Natalie