13 Healthy Halloween Themed Dinner Ideas
Make Halloween night healthy and fun with these 13 Halloween Themed Dinner Ideas!
Traditions around food have a special impact that kids remember forever! Instead of focusing on the candy- we love to kick off the night with a fun and healthy Halloween themed dinner! These ideas are so fun to eat (and look at!) that your kids will have almost as much fun with the dinner as they will trick-or-treating! We rounded up 13 of our favorite healthy halloween themed dinner ideas to help you get started. Do you have a favorite Halloween dinner? Tell us about it!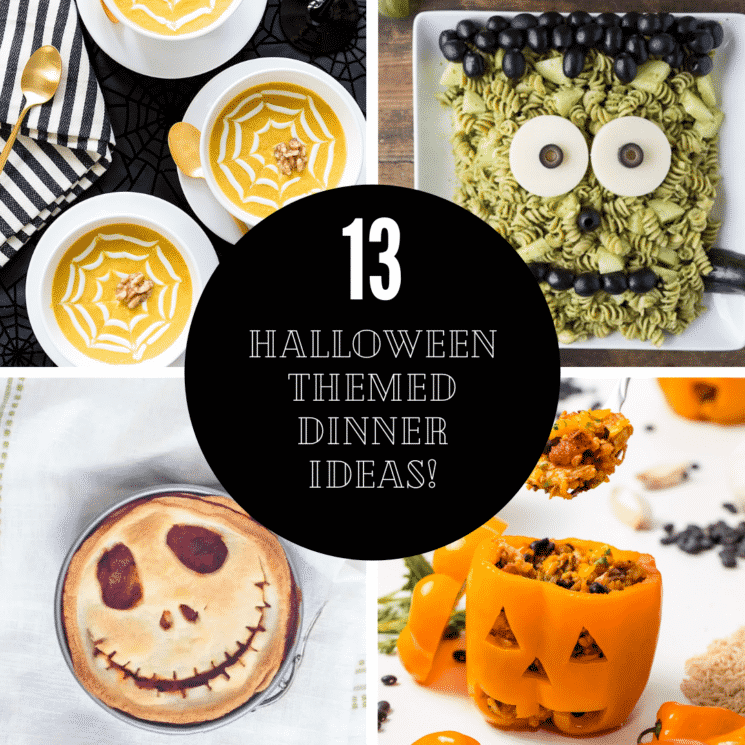 1. Jack-O-Lantern Chicken and Rice Stuffed Peppers Anything made in a "pepper pumpkin" is a fun addition to Halloween night! There are a lot of different ways to do this- but we love this chicken and rice version!
2. Pumpkin Jack and Cheese Bowls Kids love mac and cheese, so this delicious dish is sure to be a hit!!
3. Witchy Guacamole Dip We love this cute witch dip! Made with heart healthy ingredients, it makes a pretty show stopping centerpiece for your Halloween table!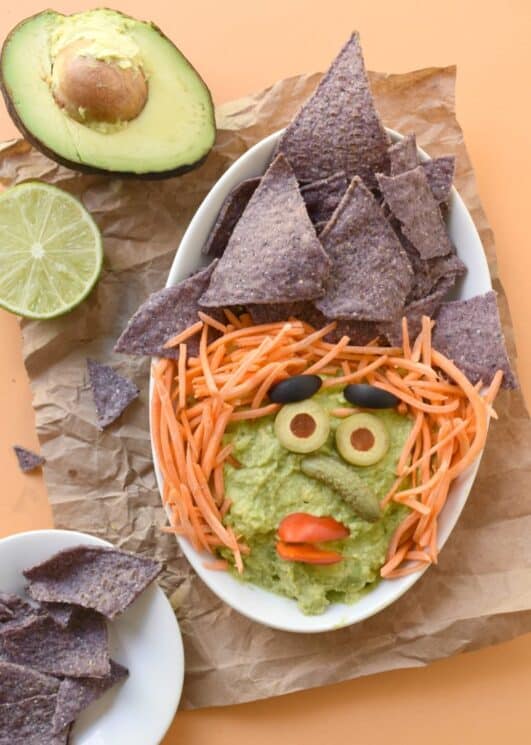 4. Jack the Skeleton Pizza Pot Pie The Nightmare Before Christmas makes an appearance just about every year- and my kids love the idea of adding his grinning face to our Halloween dinner. Making your pizza in a pot pie form gives you a lot of space to add plenty of veggies and healthy proteins!
5. Ghoulishly Green Vegan Potato Soup Love this pureed potato soup with greens for added nutrition and an element of spooky fun.
6. Halloween Cheese Board If you don't have time for a big sit down meal on Halloween, why not try a cheese board? It's a great way to provide healthy grab and go snacks to keep your little goblins going all night long.
7. Frankenstein pasta This fun and flavorful pasta is one of our favorite Halloween dinners! It's just as easy to create the simple Frankenstein as it is to toss the pasta together.
8. Mummy Pot Pie I've seen mummy's done a lot of different ways, over toast, as pizza, with hot dogs, and more. But these healthy pot pies are probably my favorite!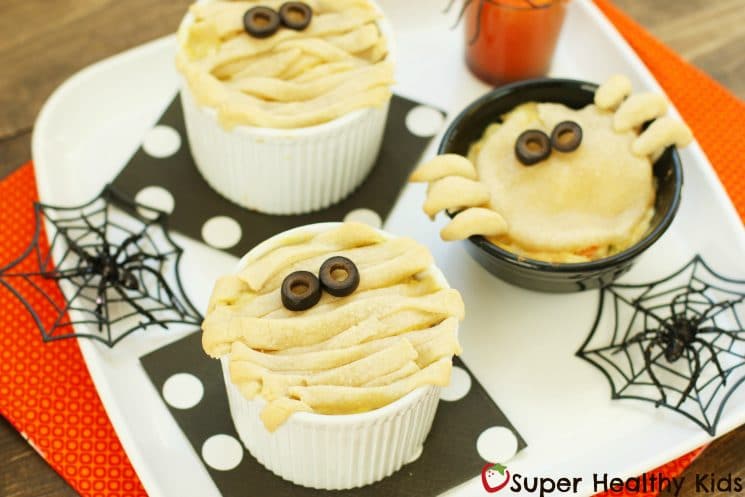 9. Terror Taco Salad This has been one of the favorites on our meal plan for years! It's simply taco salad, made just crazy enough for a holiday!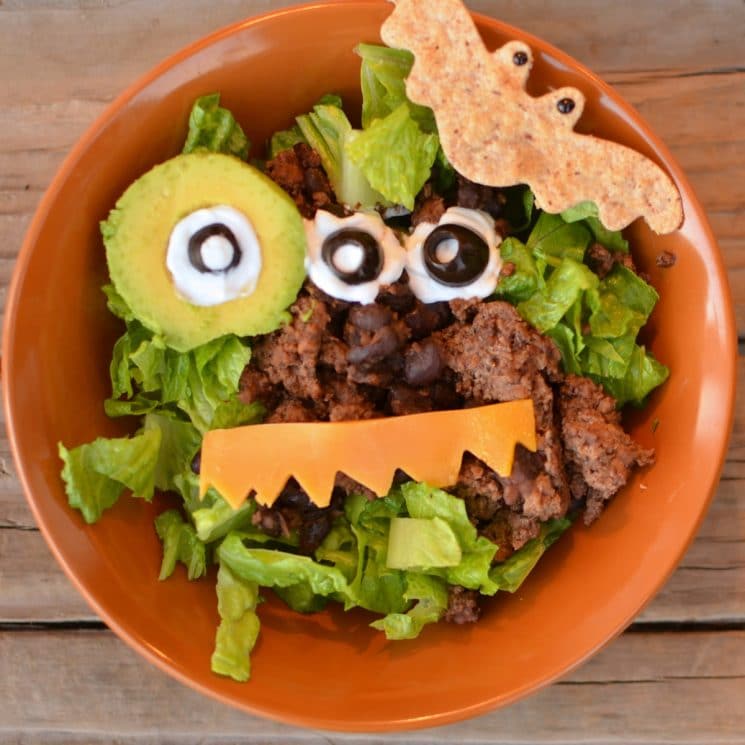 10. Mini Halloween Pizzas Whether they are personal pizzas, or one big one, adding a little Halloween flair is easy with your toppings!
11. Butternut Squash & Walnut Soup This simple and flavorful soup has walnuts for added protein and omega 3. It's perfect when you want a subtle Halloween flair, or something for the grown up crowd! Heads up- the kids love this soup too!
12. Halloween Spaghetti How fun is this?? This spooktacular spaghetti is a real crowd pleaser. And tastes delicious, too!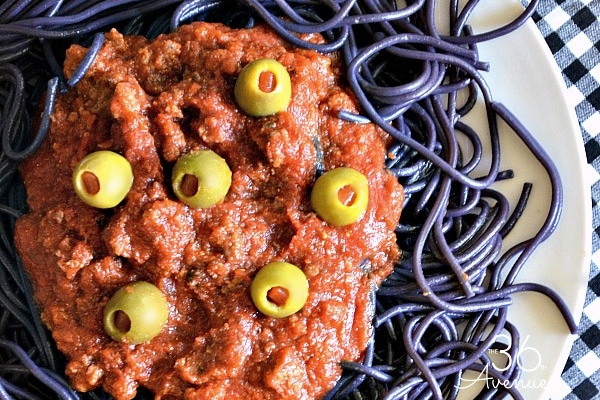 13. Halloween Cheeseburger And finally, an open faced cheeseburger, so you can see the Jack-o-Lantern cheese! This concept works with open faced Sloppy Joes or grilled cheese too!
We hope you find a fun idea to start a Halloween holiday tradition with your kids and use one of these Halloween themed dinner ideas! Let us know if you do, or if you have one we didn't mention!
Need to add more spook to your table?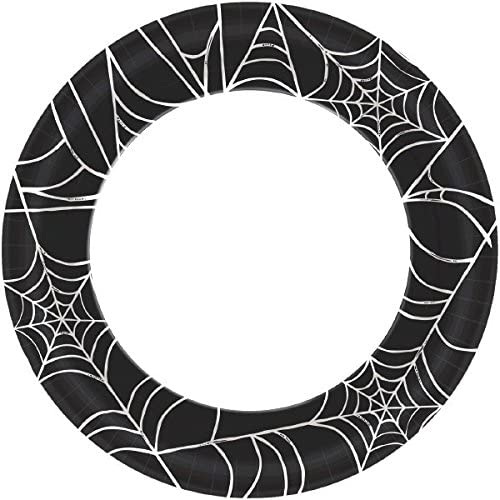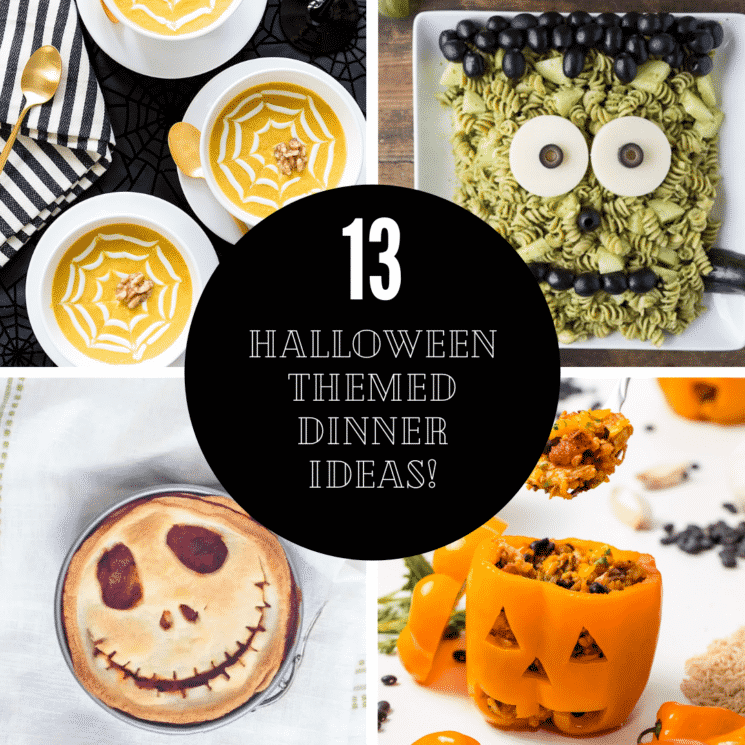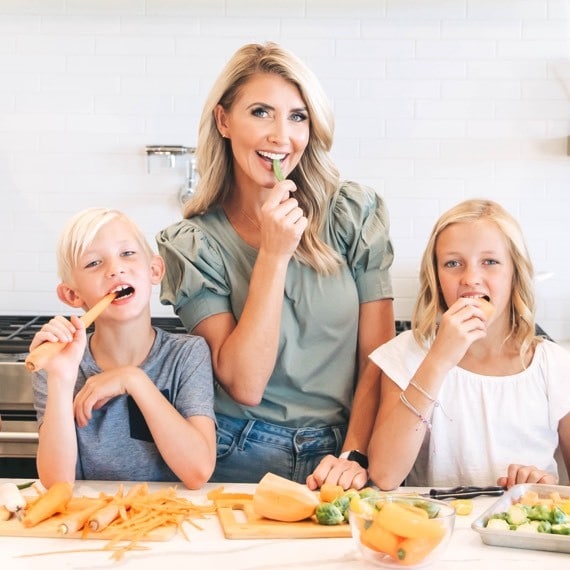 Natalie Monson
I'm a registered dietitian, mom of 4, avid lover of food and strong promoter of healthy habits. Here you will find lots of delicious recipes full of fruits and veggies, tips for getting your kids to eat better and become intuitive eaters and lots of resources for feeding your family.
Learn More about Natalie