We love yogurt around our house.  But we don't love that fruit flavored yogurts are full of sugar, and sometimes my kids don't like the chunks of fruit in the yogurt.  So we came up with these FroYo Bites Recipe to make our own fruit flavored yogurt that is delicious to everyone – even those kids with texture issues!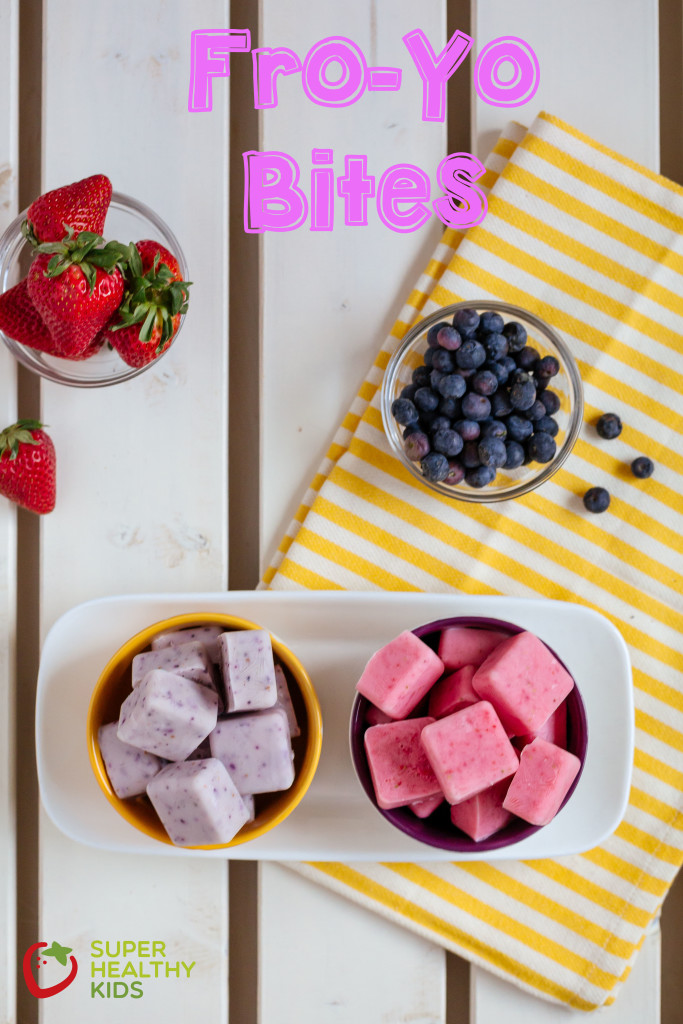 We blended plain Greek yogurt, with strawberries, and then also blueberries.  We poured the mixture into ice cube trays, froze for a couple of hours and then had FroYo bites!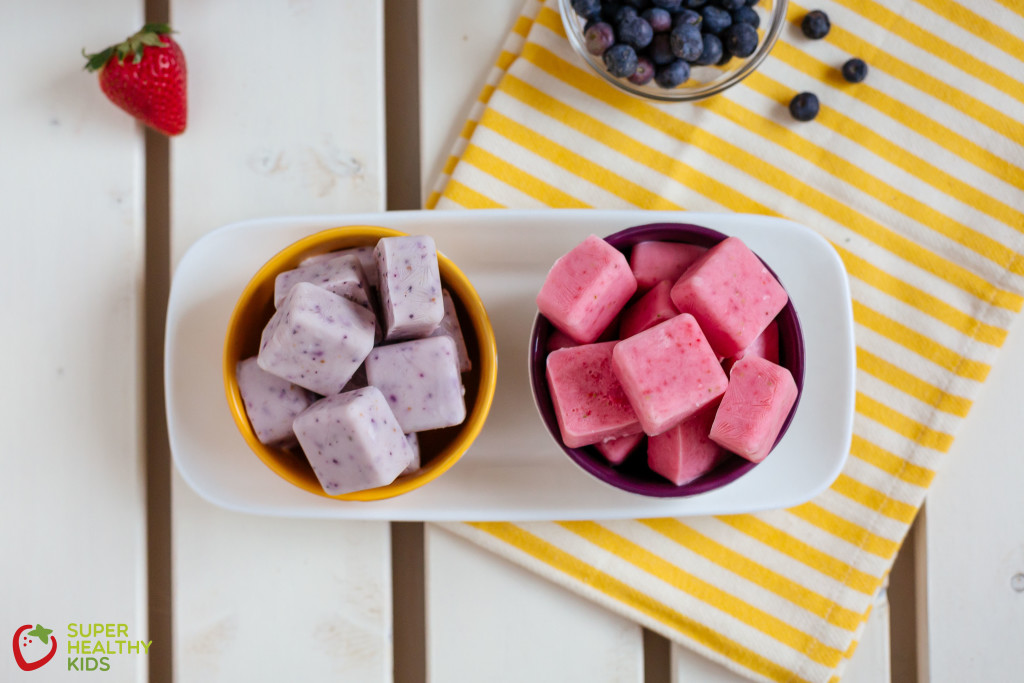 We love eating these just like they are, but they are also yummy to dip in different toppings.  Once they are out of the freezer, let them sit for a few minutes and then put a toothpick in through the middle.   We dipped ours in homemade granola, wheat germ and flax seeds.  The wheat germ was surprisingly our favorite!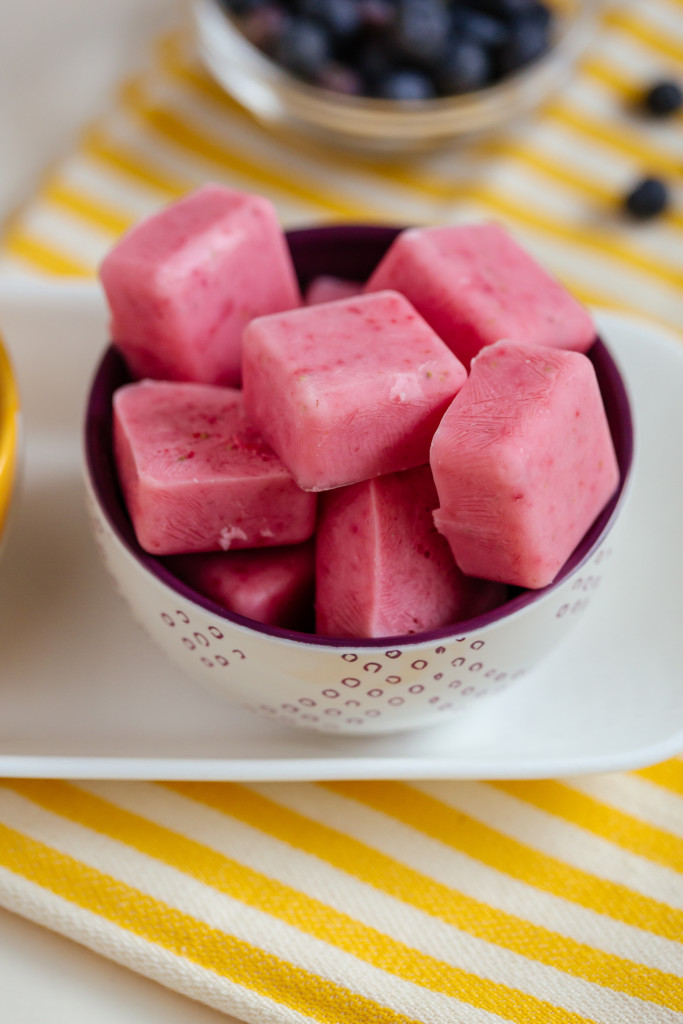 I was trying to think of other toppings that would be good to dip these in.  Crushed almonds I think would be really good too.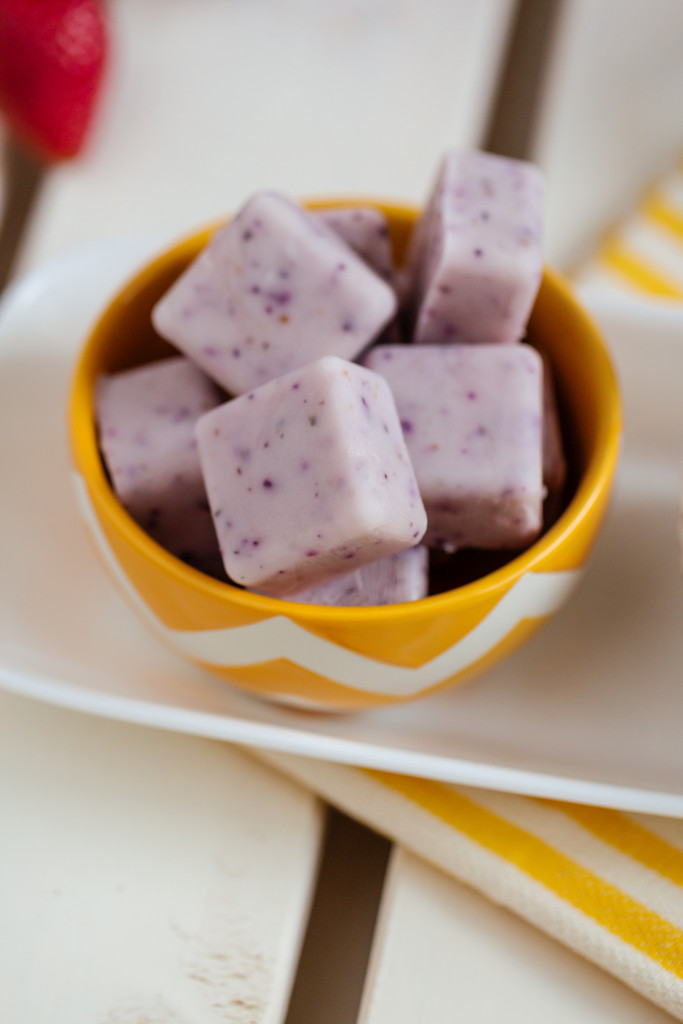 No matter how you serve them, these are a yummy snack on a hot summer afternoon.  And they are so easy to make that you can make a big batch and then have them as a fast snack whenever you want them!