I have a Winter birthday and always thought the kids that had a summer birthday were so lucky because they got to do all of the fun outdoor things for their parties.  Then I got older and realized there are lots of fun Winter activities: ice skating, sledding, move and hot chocolate, indoor swimming.   No matter when your birthday or your kids birthday is, there is one thing they usually have in common:  Cake.  Whether it is one big cake, or small cupcakes it is almost a must at a birthday party.
This Watermelon Cupcakes Recipe is a great alternative to traditional cupcakes for those of you who may be concerned with allergies, too much sugar/junk on birthdays, processed foods, etc.  They have 2 ingredients:  Watermelon + Whip Cream.  You can also use coconut cream if your kids don't eat dairy. The sprinkles definitely aren't necessary, but do add an element of fun for kids.  There is no added sugar at all – even in the whip cream. The sweet juiciness of the watermelon is plenty of sugar for these cupcakes.
We made both regular and mini cupcakes.  Serve them in fun bright papers to add to the decor of any party!  I bought little party forks and my girls love eating the cupcakes with them.  They said it made them fancy 🙂
To make these you will need a seedless watermelon.  Slice 2 thick slices about 1 1/2 inches thick.  You will need some sort of round cutter to cut cupcake circles out of the slices.  I used a smaller one for the mini cupcakes, and a larger for the regular cupcakes.  Once you have your circle, take a paring knife and cut around the cut out circle to trim it to the size of the cupcake paper.  The key to this is to not eat anything before starting this because you will want to eat all of the watermelon trimmings in the process.  The other key is that you will need 2 cupcake papers for each cupcake.  If you just use one, the juice will soak through it and it won't hold its shape.  Every slice of watermelon will make about 2 large cupcakes, and about 8 mini cupcakes depending on the size of your watermelon.  The one I used was probably considered a large melon.
OUR LATEST VIDEOS
After you get your cupcakes cutout, whip up some cream.  I bought a pint and didn't even use half of it.  You will want to whip it until it is very thick.  Then pour into a piping bag to frost the tops.  OR, there is this awesome tool that dispenses your homemade whip cream!  These cupcakes were a big hit.  I was on my front lawn taking pictures and some of our cute neighbor boys rode by and were intrigued.  They were my taste testers and loved them.  Serve these refreshing and healthy cupcakes at your next birthday party!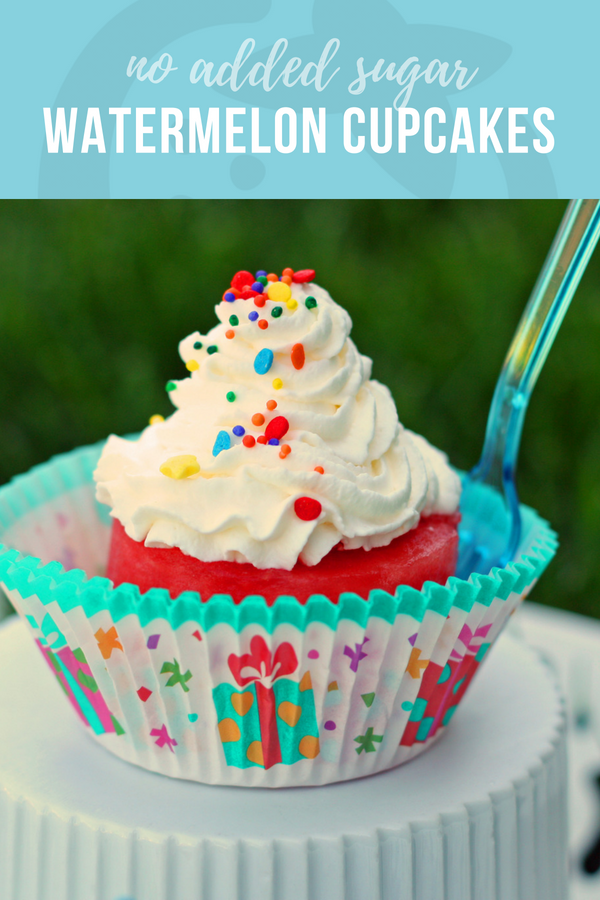 ---
Whip Cream Dispenser