Top 10 Gift Ideas for your Little Chef
Sometime it can be really hard to know what gifts to get your kids! You want to get them something they will actually use, something that will help creative play, something that won't break in 5 seconds, something that won't get played with for 5 minutes and then thrown to the back of the closet, and on and on. At Super Healthy Kids we are big believers of cooking with your kids and getting them involved in the kitchen. There are so many benefits to getting your kids involved with you in the kitchen – you can read about some of them here: Getting Your Kids in the Kitchen with Simple Recipes and also here: 10 Cooking Skills Kids Should Know. What better way to get your kids involved than getting them their very own kitchen tools! We have rounded up our 10 best gift ideas from the top rated kid's kitchen tools and some other fun things to get your kids involved in the kitchen with our Ultimate Gift Guide for Little Chefs.
---
This set is awesome for kids who love to bake. You can bake anything in these silicone containers – from breads, to meatloaf, to desserts! Whatever you are making for dinner, your kids can too with this set.
---
This set helps kids learn how to measure and prep different ingredients. The big numbers are easy to read and color coded to teach different measurement sizes. These kitchen tools are made specifically for children ages 4 and up.
---
This is super fun for kids because they can make healthy slushies, milkshakes, and fruit smoothies in as little as 7 minutes! You just pour your ingredients in and stir and it freezes just like that.
---
My kids love to make things from scratch and be involved in the process. Your kids will love making the cheese from start to finish and then getting to eat the final product!
---
We use cookie cutters for SO many things in our kitchen. We use them to cut out bread shapes for sandwiches, toad in the hole breakfast, fruit and veggie shapes, tortillas, cut out pancakes, bread dough, cheese shapes – you name it and we love to cut it out. Kids love to 'play' with their food, and when they find a shape they like they are much more willing to try that food. And 101 cutters for $11 is a steal!
---
Kids can be very messy (especially when cooking!) which is why this apron is so awesome. It is a laminated fabric and so you can literally just wipe it off! So great instead of having to throw it in the wash after every use.
---
Using a rolling pin in one of my kids favorite things to do in the kitchen. I will give them a piece of dough, and they will roll, and roll, and roll until that dough has got to be a big ball of elastic gluten. This is a high quality non-stick rolling pin and the set also comes with other great things like a whisk! These tools are sturdy, made for kids and will last a long time.
---
One of the things we love to do is let our kids pick seeds and let them grow it in the garden. This kit is awesome because you can grow these specific herbs for kids to make pizza, or pasta sauce, or pesto and you can grow it inside anytime of year! They will love checking on it everyday to see what has started growing, and also love harvesting it to use in recipes.
---
This awesome tool makes food fun! You can make fun shaped pizza toppings, bright and fresh fruit arrangements, simple appetizers and finger sandwiches, vegetable and dip platters, decorative birthday treats and sweets, yummy cheese and cracker snacks, and festive holiday treats. It is even fun for just simple after school snacks and your kids can do it themselves! It comes with 6 different shapes.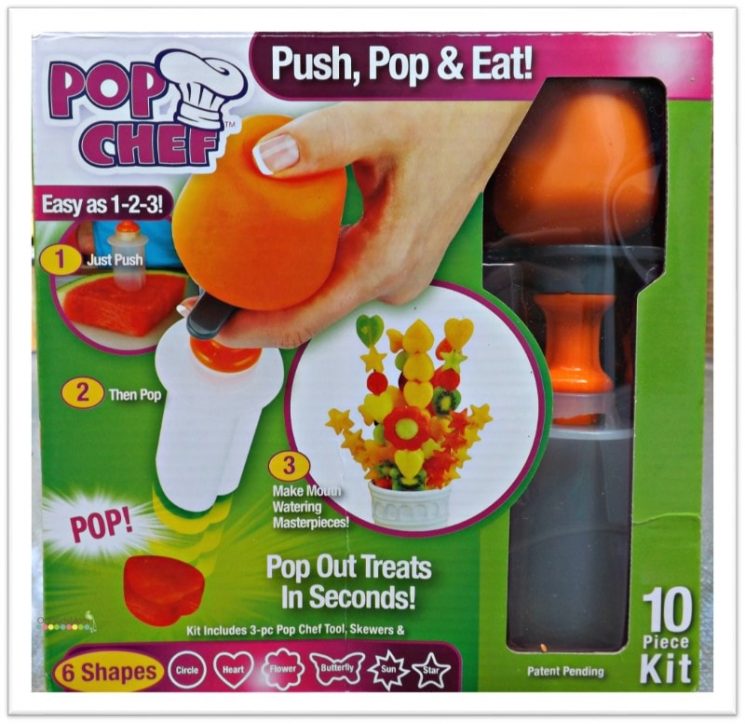 ---
This slicer makes veggies into a fun spiral shape. You can use it with zucchini, carrots, onions, bell peppers, and even tomatoes. It is super easy to use, and introduces a fun new way for kids to eat veggies!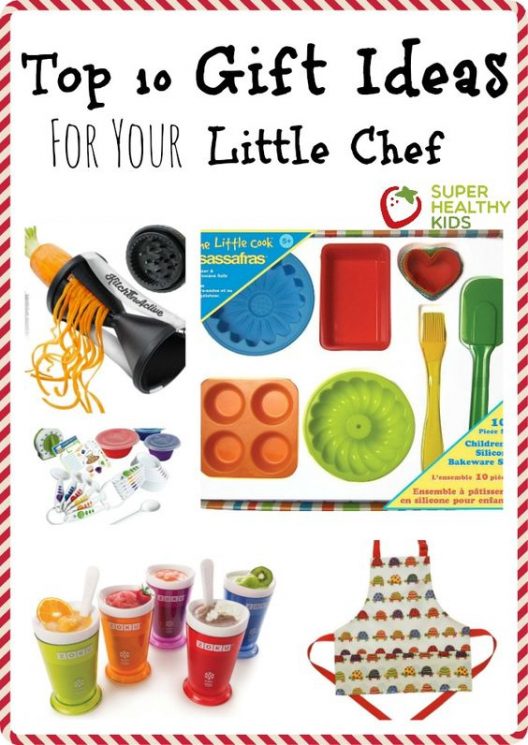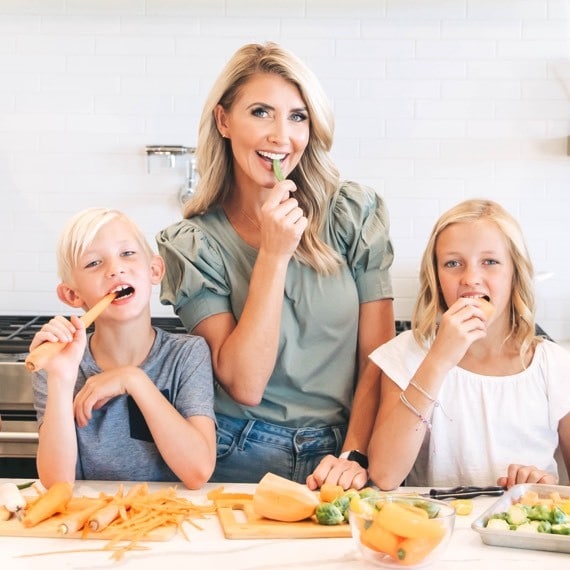 Natalie Monson
I'm a registered dietitian, mom of 4, avid lover of food and strong promoter of healthy habits. Here you will find lots of delicious recipes full of fruits and veggies, tips for getting your kids to eat better and become intuitive eaters and lots of resources for feeding your family.
Learn More about Natalie