Almond Milk to Save the Day
Milk is a kitchen staple for families, and when the milk runs out there can be trouble! If you have shelf stable Almond Breeze Almond Milk on hand, it can literally save your day. We are happy to partner with Almond Breeze on this post.
How Almond Milk is Made
Do you know how almond milk is made? We thought it would be fun to ask kids if they knew. This is what they told us:
The real way almond milk is made: The basic method is to grind almonds in a blender with water, then strain out the almond pulp with a strainer or cheesecloth. And poof – you have almond milk!
Does Almond Milk Have to Be Refrigerated?
The answer is not always! Almond Breeze makes a shelf stable product that doesn't have to be refrigerated before it is opened. It is produced via a process that is a form of pasteurization and commercial sterilization which utilizes a very high temperature. The packaging for shelf-stable Almond Breeze is called tetra-pak and is designed for shelf stability of the unopened product for an extended period of time.
Why Shelf Stable Milk Saves the Day
We have all been there. The kids sit down to eat breakfast, pour a bowl of cereal…… and there is no milk. There isn't usually time in the morning to run to the store to get more before school and other activities. And if your kids were set on a bowl of cereal, then you have grumpy kids AND no milk.
We have used shelf stable almond milk in lots of ways:
Mac and Cheese
French Toast
Smoothies
Cream based soup
Oatmeal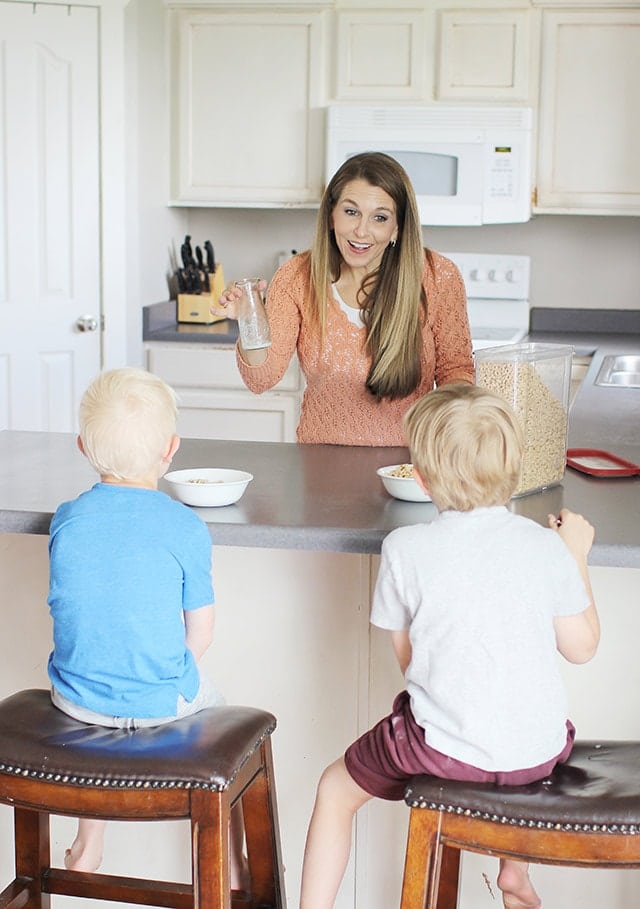 We love having shelf stable Almond Breeze on hand for situations when you are in the middle of a recipe and need milk. We keep a few boxes in our pantry, and then for those times when you need it you won't have to stress! If you haven't tried almond milk, you should! It is super creamy and light at the same time.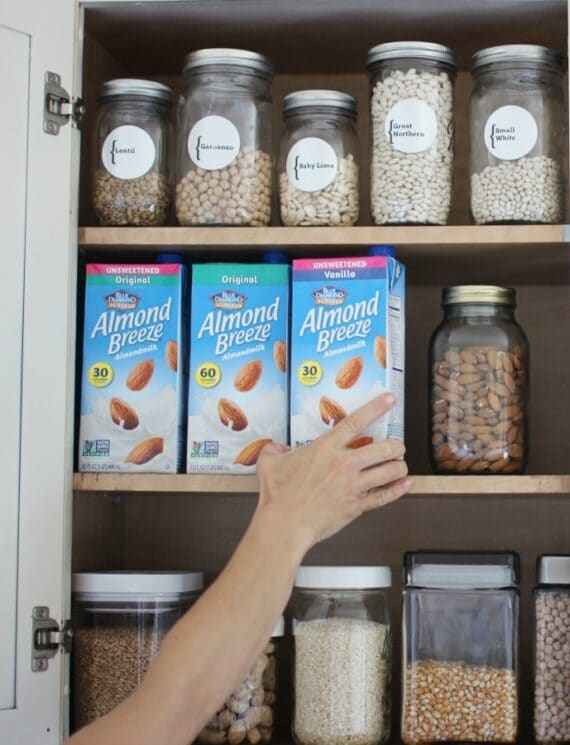 Breakfast is a critical time at our house. Most of the time there is mass chaos trying to get everyone fed, hair done, clothes on, teeth brushed, homework gathered. If there is a glitch in the system – aka, running out of milk…… game over! I keep extras of everything: bread, tortillas and shredded cheese in my freezer, canned black beans, salsa, brown sugar and applesauce in my food storage room. But until Almond Breeze's shelf stable milk, I didn't really have a good system for having extra milk. Sure, I store powdered milk. But have you tried it? I would drink it if there was literally no other liquid on Earth. Enter Almond Breeze.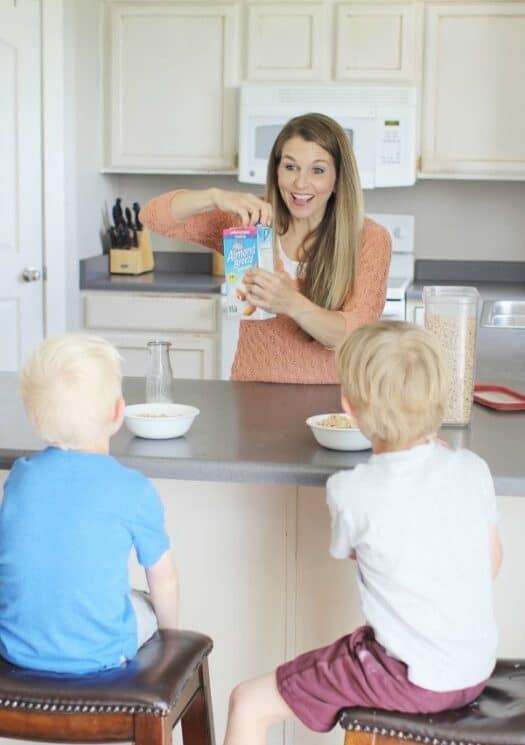 Shelf stable Almond Breeze is for happy moms and kids everywhere. It is the best feeling to be prepared. And being prepared with extra milk on hand is just one less thing you have to worry about.
Is Almond Milk Good for You?
Almond milk is a great plant-based alternative to cow's milk for a lot of people. It is lactose free, soy free, contains no cholesterol, and is calcium enriched. The unsweetened versions don't have added sugar which is great for blood sugar control as well. Almond milk does not contain as much protein as cow's milk, which is something to be aware of.
Watch this video to find out why Amy and her teenagers love shelf stable almond milk too!
You can get Almond Breeze Shelf Stable Milk anywhere Almond Breeze is available.
1 YEAR SUPPLY OF ALMOND BREEZE ALMOND MILK GIVEAWAY
We have exciting news for one of our readers! We are giving away a year's supply of Almond Breeze to one lucky winner. To enter, share your story with us of when Almond Breeze shelf stable 'saved the day' for you. Tag us on Instagram @superhealthykids. We will choose a winner and share your story with our audience.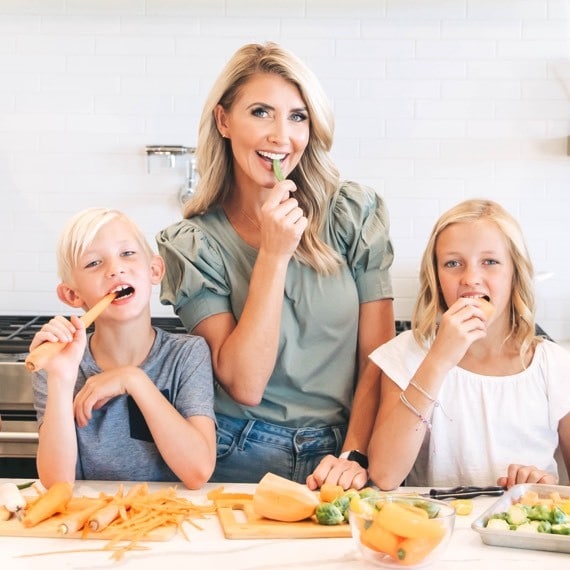 Natalie Monson
I'm a registered dietitian, mom of 4, avid lover of food and strong promoter of healthy habits. Here you will find lots of delicious recipes full of fruits and veggies, tips for getting your kids to eat better and become intuitive eaters and lots of resources for feeding your family.
Learn More about Natalie