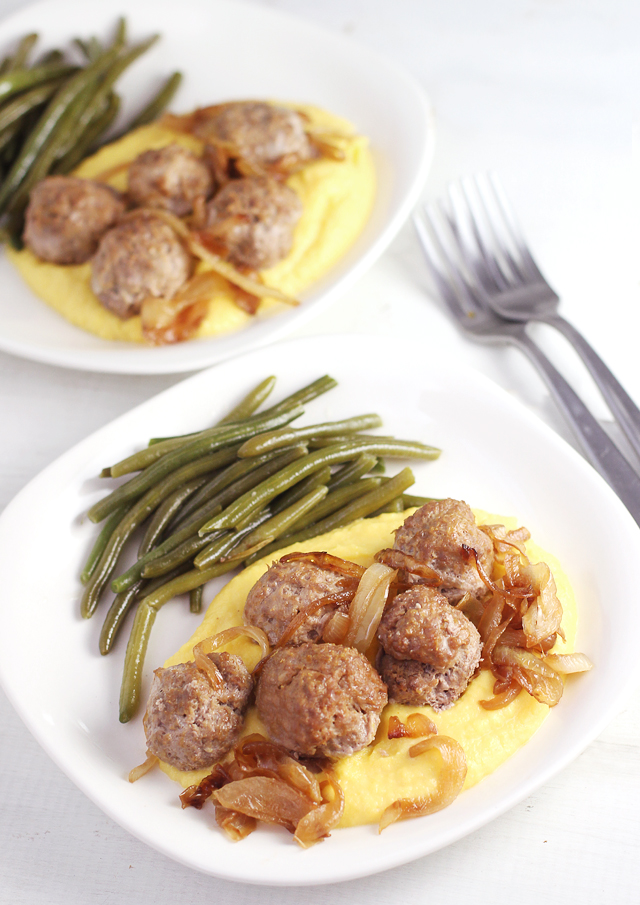 We eat a lot of ground beef as it is one of the more frugal cuts of local meat I can buy. As such, I am always coming up with new ways to enjoy it. We just recently were able to add eggs back into my two year old's diet as she outgrew an egg allergy, so we are having a lot of fun with meatballs and meatloaves, as I never perfected beef ones egg free.
I have been playing around with a few different kids, which my kids (and by "kids" I mean kids at heart too) really appreciate as meatballs are so much fun especially with a dip.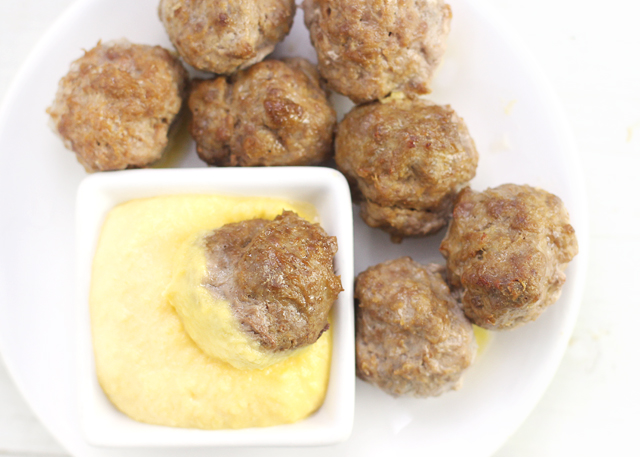 Since I am a loyal lover of fall, I always have squash puree around. Usually butternut squash that I make the lazy easy way. I thought, why not add some of that in?
While I am not going to say these are a good way to get in a large amount of veggies, I figure a little bit of vegetables in lots of places goes a long way. So, the squash went in there for added nutrition, moisture, and to make it them easily gluten free (they replace bread crumbs or soaked bread).
Simply flavored with garlic, rosemary (a very hearty fall herb), and black pepper they are simple addition to my fridge. I make a large batch at once that I can easily add to meals through out the week.
To add a considerable amount more of the squash goodness, I'll even serve it with a squash puree (for adults) or dip (for the kids). Which happens to be the same mixture of just salt, squash, and sour cream.
Is it obvious I like easy yet? Hey! I have three little kids.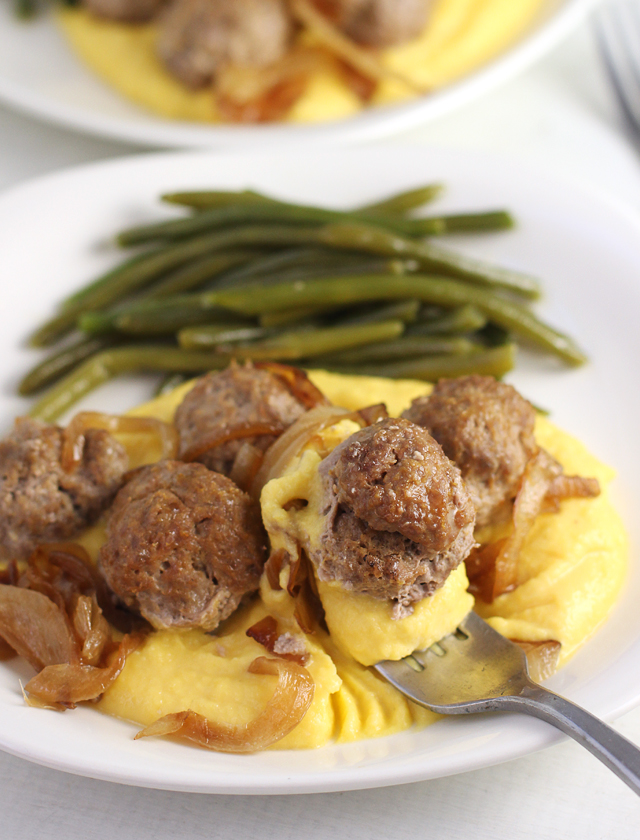 Debra Worth is probably in the kitchen with her kids cooking up something allergy friendly to post on her blog Worth Cooking – where allergy friendly meets delicious and nutritious.