Portable Pancake Pocket Recipe
As a magazine junkie, I subscribe to Cooking Light. In one of the summer issues this year, I came across what they called, "Inside Out Pancakes!". Although their filling inside the pancake was basically a clump of brown sugar, I knew I wanted to try them with fruit. So in keeping with our Fourth of July theme this week, we decided to use strawberries and blueberries to fill some pocket pancakes. You can follow all our ideas for a healthy Fourth of July using the hashtag #healthyfourth on our Facebook, pinterest, or instagram pages.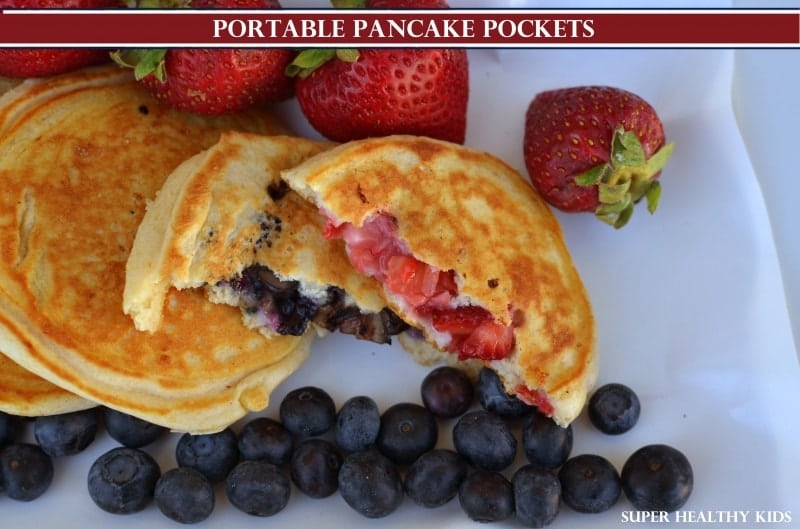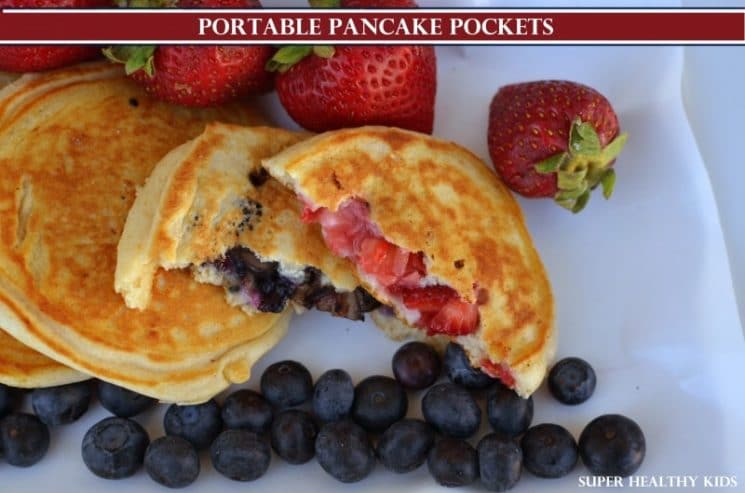 Why portable pancakes? Many of you get up early on the Fourth of July to catch some local parades! You can make these pancakes the night before, keep them in the fridge, and carry them with you to eat while you are waiting for the parade. They are also perfect for road trips! With your berry filling, there is no need to use sweetened syrup. And because they can be eaten without a fork or plate, they are perfect for on the road or on the go.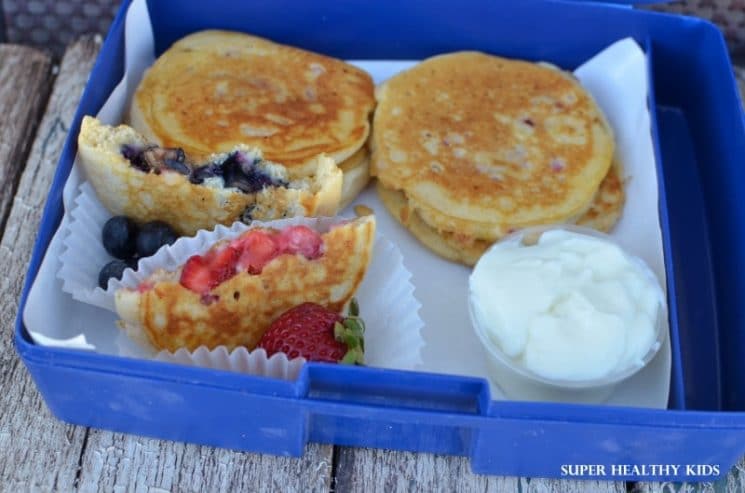 The first thing we did was watch this video for help:
While it seemed simple enough, it actually took me several failed attempts and playing with the consistency of our batter to get it just right. Once we got it down though, my 13 year old Erica actually made them all. She got very good at it! And then she promptly ate them all! We're big fans of pancakes and fruit at our house.
Portable Pancake Pocket Recipe
The Steps:
We first mixed up our batter. We used our standard pancake mix recipe. This pancake mix stays in our pantry at all times. It beats purchasing pancake mix from the store and we always have some.
Then, we chopped up some strawberries and blueberries very finely. I actually used a food processor and pulsed rather quickly to cut them up, without pulverizing it.
Then, we poured 1 tablespoon of pancake mix onto a heated and well greased skillet. You can then spread the mix out a bit to thin it out, so your pancakes aren't too puffy at the end.
Then, we scooped a spoonful of berries to the center, and spread them out as best we could.
Then (this is the hardest part), drizzle the batter over the berries. No need to pile another clump of batter on, simple drizzle to cover them up! (watch the video for the demonstration here).
Then, flip the pancake to cook the other side!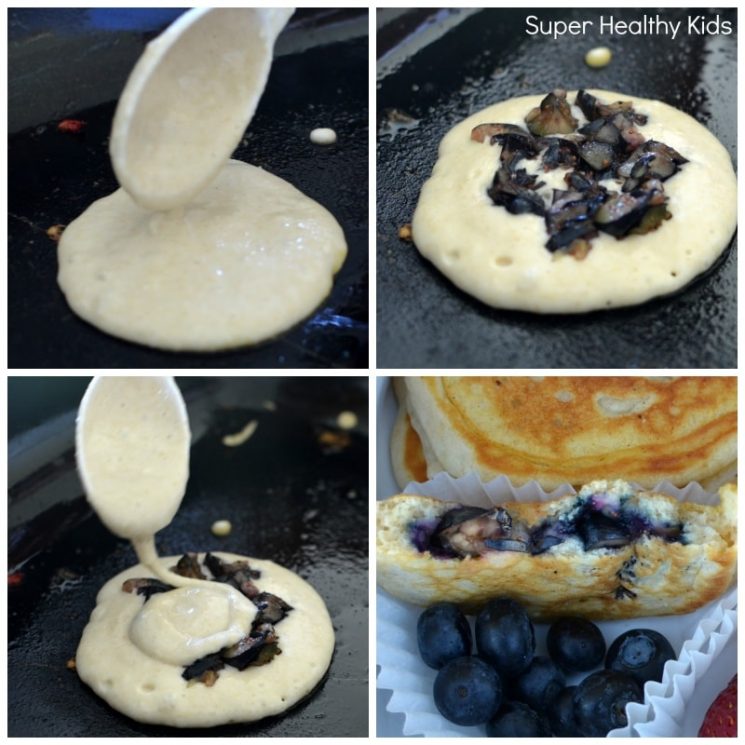 Mmmmmm… wouldn't you want these while you are waiting for a parade to start! So fresh and delicious!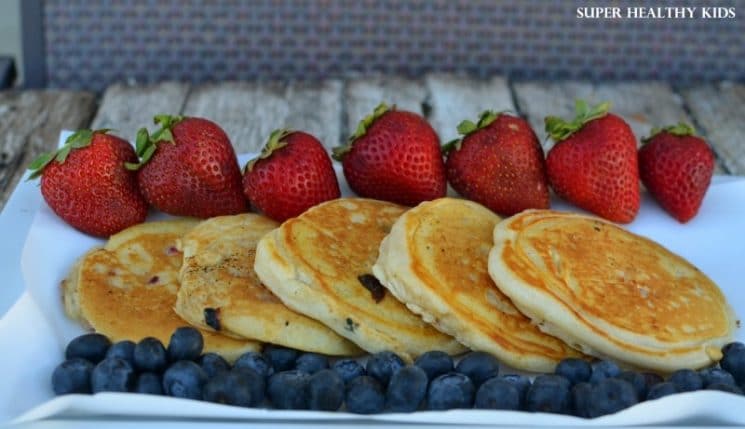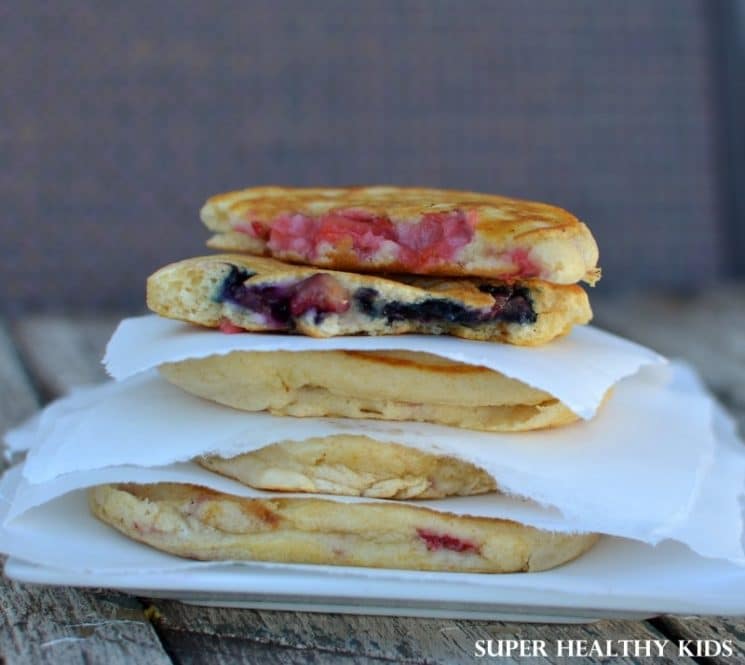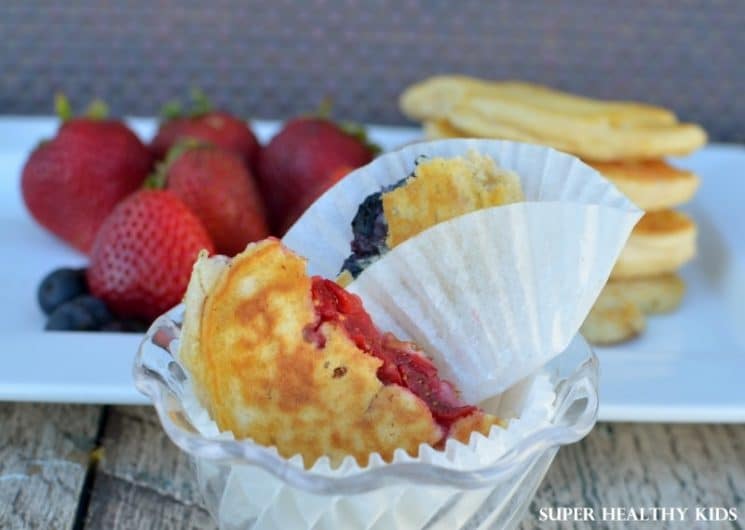 We'd love to see you get creative with other fillings! We, of course, love berries for this, as berries are super healthy food to include in your kids' diet. Both strawberries and blueberries are high in antioxidants and phytochemicals that protect those little bodies from damage, stress, and inflammation. I tried it with some cottage cheese, since we enjoy cottage cheese on TOP of our pancake, but it was a bit difficult to work with, and kind of runny. What fillings will you try?
For the homemade pancake mix, go here: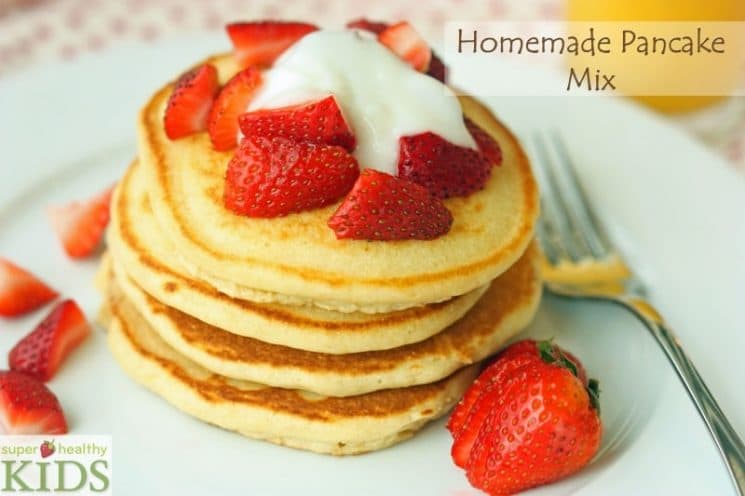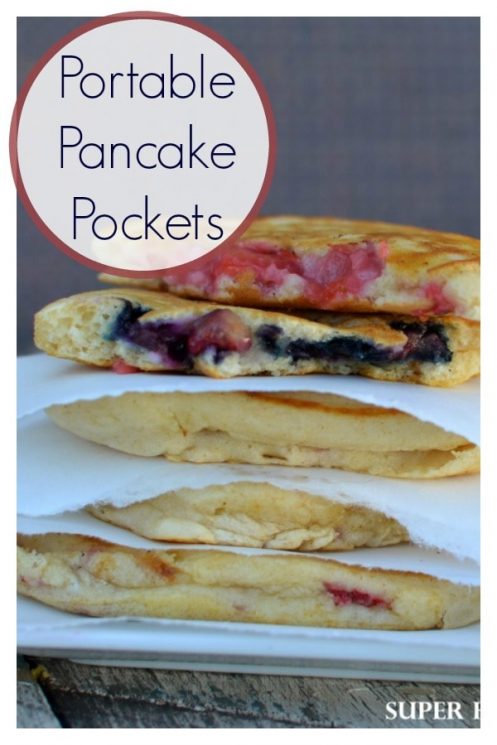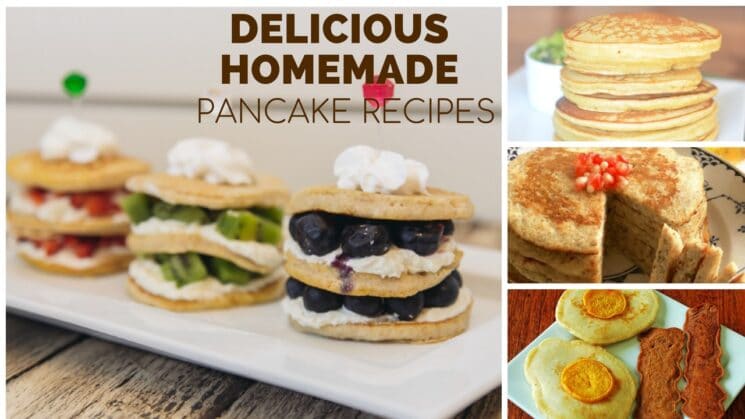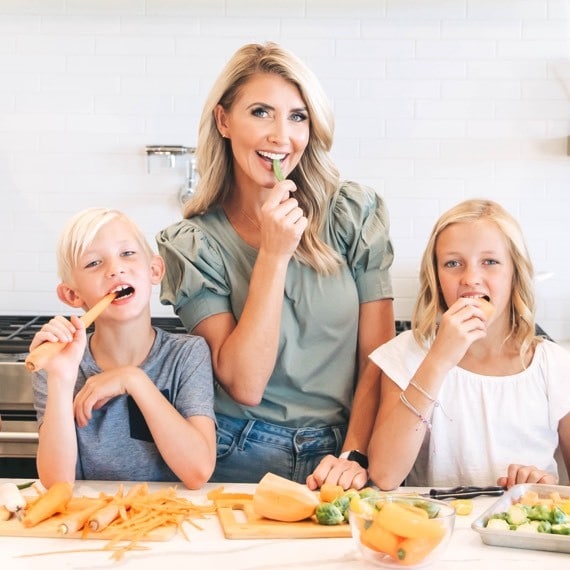 Natalie Monson
I'm a registered dietitian, mom of 4, avid lover of food and strong promoter of healthy habits. Here you will find lots of delicious recipes full of fruits and veggies, tips for getting your kids to eat better and become intuitive eaters and lots of resources for feeding your family.
Learn More about Natalie