Healthy Strawberry Waffles
Healthy Strawberry Waffles made with no dyes and served with fresh berries.  This breakfast will be a new family favorite for Valentine's Day and all summer long!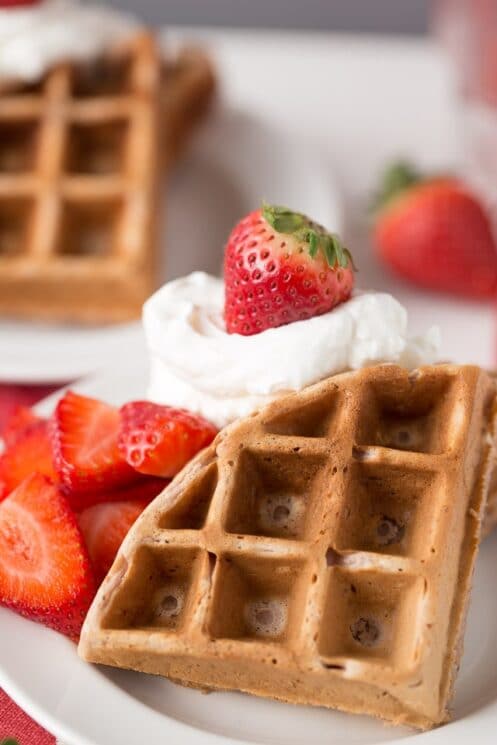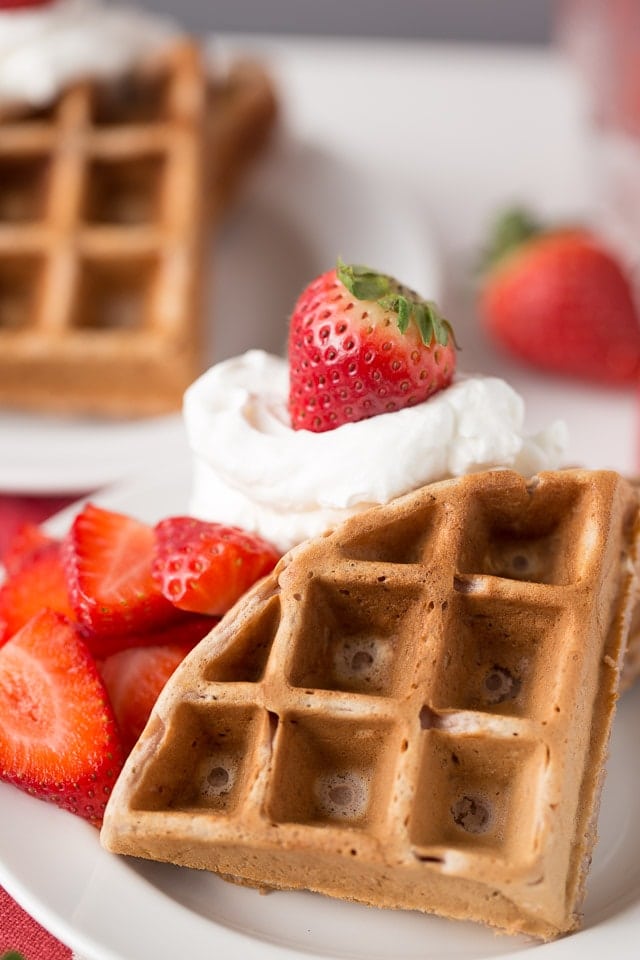 Valentine's Day Breakfast for Kids
Valentine's Day is so much fun as a kid! You get to spend part of the school day swapping cards and treats with your friends instead of doing extra math. You can decorate Valentine boxes, cut out pink and purple hearts, and dress up in everything pink!  Well, maybe the boys don't like dressing up in pink as much as I did/do.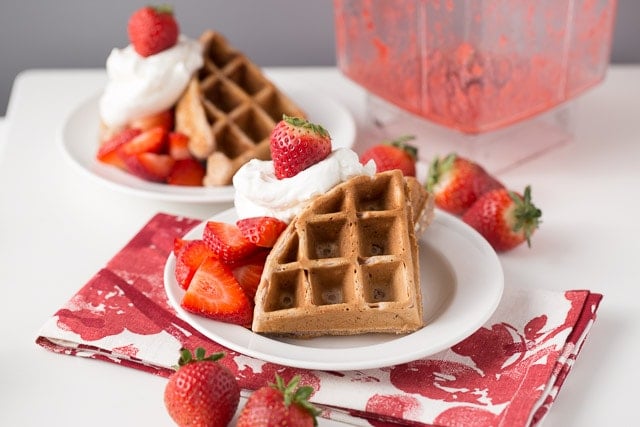 Strawberry Waffles with No Dyes
Most of the strawberry waffles you'll find on pinterest are bright red or pink because they have a lot of dyes in them!  But you don't need that!  Just use fresh or frozen berries pureed in a blender and then serve your waffles with fresh berries to bring out that red color! Plus, if you serve them with a dollop of whipped cream they won't be around long enough for anyone to even tell they aren't bright red!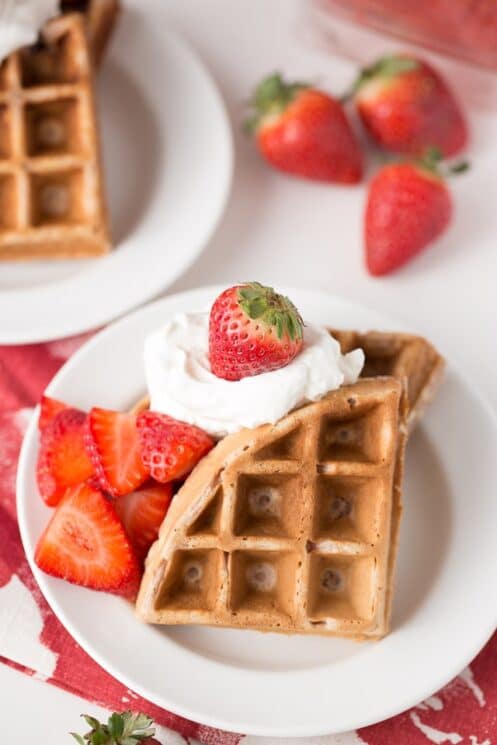 Just a little whipped cream goes a long way and wow! This was so delicious! I ate every bite with a slice of berry, a little waffle and some cream!  I could barely wait to finish taking photos so that I could finally eat a plate.  Also, mom's dream come true: These taste incredible even when they're cooled! So no worrying about keeping them warm in the oven!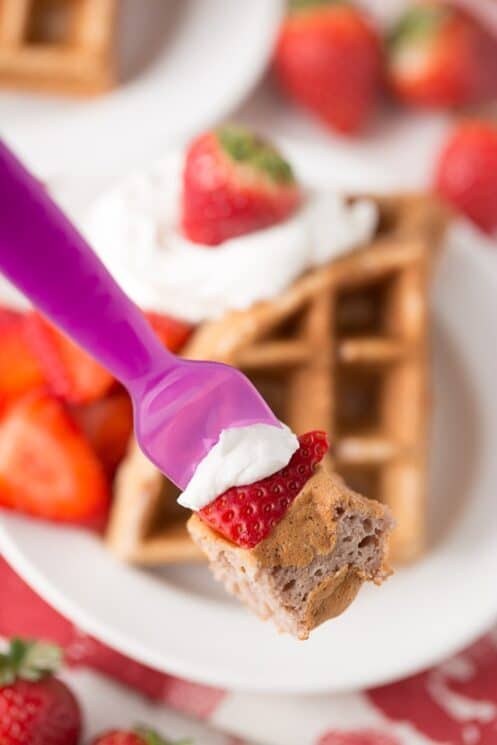 Every waffle iron is different because of the maker, the size of the waffle, the design… lots of reasons.  So get to know your waffle iron! Because of the strawberries in the recipe, these waffles don't turn out crisp but if you cook them too long they'll get too brown! These waffles are light and fluffy and perfect for any meal… even dinner!
Breakfast for dinner is a favorite of mine, and these Fruit & Veggie Pancakes look like tomorrow's dinner for me!
If you love waffles, you will want to try: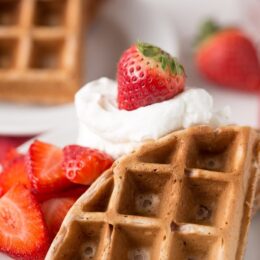 Ingredients
1

cup

flour, whole wheat

1

cup

flour, all-purpose

1 1/2

teaspoon

baking powder

1

teaspoon

baking soda

1/2

teaspoon

salt

2

cup

strawberries

4

medium

egg

2

tablespoon

honey
Instructions
Combine flours, baking powder, baking soda and salt.

In a blender, add strawberries (with stems removed), eggs and honey.  Blend until smooth, then add to dry ingredients and whisk together.

Add the batter to a preheated waffle iron. Cook for about 3 minutes, or until cooked through.

Serve with fresh berries and a dollop of whipped cream!