Parmesan Roasted Cabbage Wedges
Quick prep and amazing flavor! Parmesan roasted cabbage wedges are the perfect side dish any night of the week for the whole family!
I am a big fan of keeping side dishes quick prep, but also tasting amazing. With 3 little ones in the house, I don't have a lot of time play around with fussy recipes that involve a lot of hands on time. And since side dishes usually involve a veggie of some sort, it is pretty important to me that they taste great so those little ones at the table will gobble them down without thought.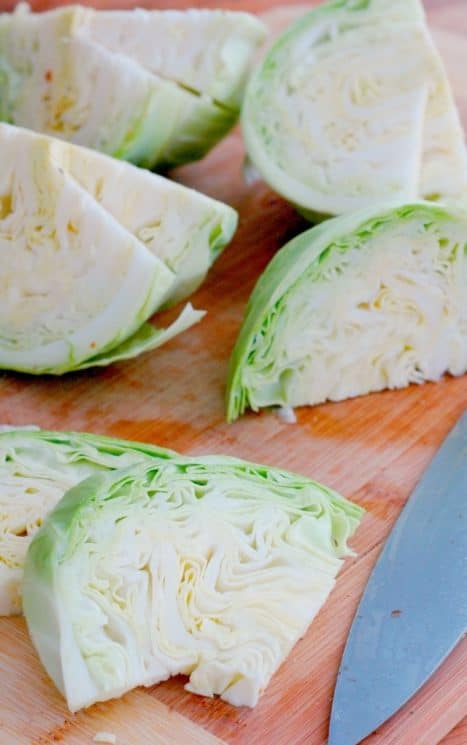 That time right around when it is time to start prepping dinner can get pretty crazy can't it?! I don't quite know what it is about that time of the day, but it seems anything that can happen wrong does! I will tell you one thing though, taking a minute to take a deep breath and let that toddler help you wash the veggies, or that 4 year old brush the oil on the cabbage can make all the difference in your dinnertime prep. This recipe goes pretty fast, so adding a couple extra minutes to let your preschooler help will not only keep them busy and happy, but they will also probably be more willing to eat it if they have helped make it.
Cabbage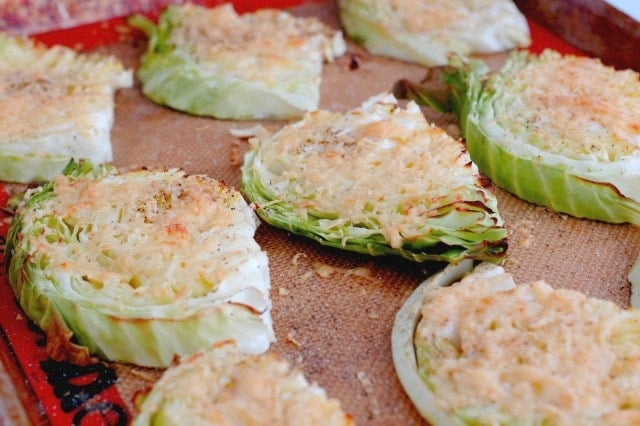 Cabbage also roasts up really well! Since cabbage has a pretty neutral flavor, it just takes on whatever you dress it up with to roast. The high heat gives it a soft, sweet texture and flavor and you can sprinkle whatever herbs your family enjoys. I have found parmesan roasting to be very kid friendly in my house, so we do it this way often. You can parmesan roast just about any vegetable – parmesan roasted zucchini is another favorite of my kids.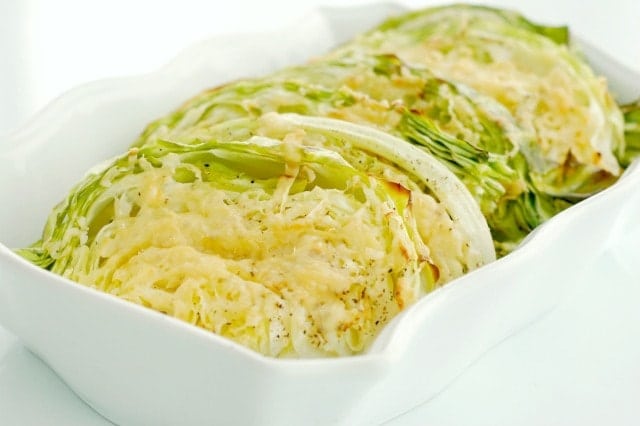 Renee blogs at Raising Generation Nourished, and with 3 girls ages 5 and under, she is passionate about raising the next generation of kids with a better understanding where their food comes from and how food affects their bodies.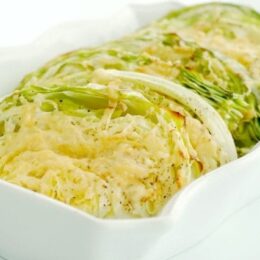 Ingredients
1

medium

cabbage

4

tablespoon

oil, avocado

2

teaspoon

sea salt

1

teaspoon

black pepper, ground

1/2

cup

Parmesan cheese, grated
Instructions
Preheat the oven to 425 degrees.

Cut the cabbage in half and then quarters, slice out the core to discard (or put into the compost), and then cut the cabbage quarters into 1 to 1 1/2 inch wedges.

Place the wedges onto a Silpat or parchment paper lined baking sheet and brush with avocado oil.

Sprinkle sea salt and pepper and put about a tablespoon or so of freshly grated parmesan cheese on each wedge and then roast in a 425 degree oven for 25 minutes.