Healthy and Fun Frozen Yogurt Snacks!
Healthy and Fun Frozen Yogurt Snacks — it's playtime meets snack time when you freeze everybody's favorite health food into colorful monsters, robots, flowers, Legos…the sky's the limit with inexpensive silicone molds and a little imagination!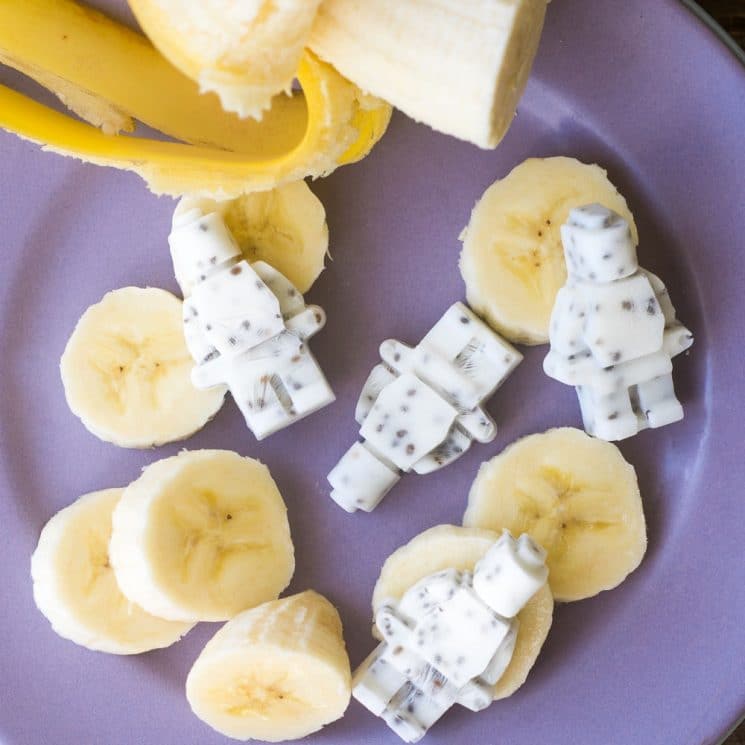 Fruit and yogurt is a healthy, delicious snack but it can get a little ho-hum after a while, even for kids who like yogurt to begin with.  Here's a fun idea to infuse some whimsy into snack time and maybe even entice non-yogurt lovers to give it a try, and it's so easy!  My mini robots, above, made with Greek yogurt and chia seeds, bring some excitement to an ordinary plate of sliced bananas.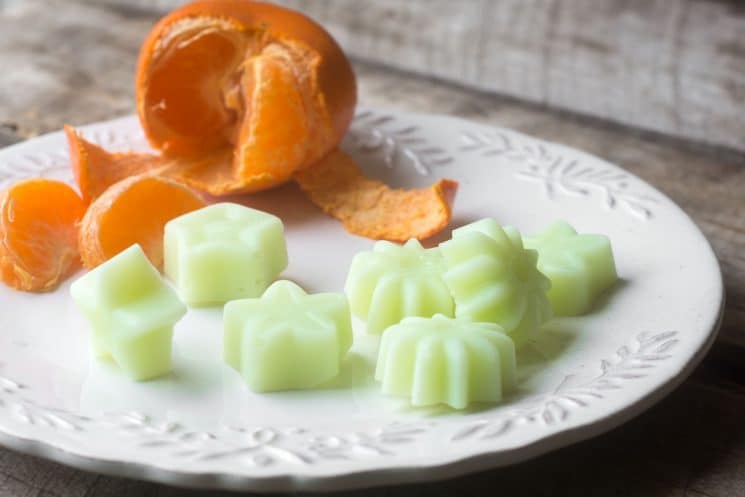 Plain or flavored yogurt (I used store bought Key lime yogurt for the little stars, above) can be frozen in silicone molds and then popped out for quick and nutritious snacking.  Silicone is flexible and can take high heat or extreme cold so it works well for baking and freezing.  The molds come in an infinite variety of shapes, from hearts (silicone heart mold) and animals to all your favorite Star Wars characters, and the best part is that everything un-molds super easily, and the shapes are sharp and detailed.  You're not limited to frozen yogurt — you can use these molds for chocolate, jello, and juice, too.  You can find them at many large craft stores, or online.  You can buy the cute Leggo and robot molds I used HERE.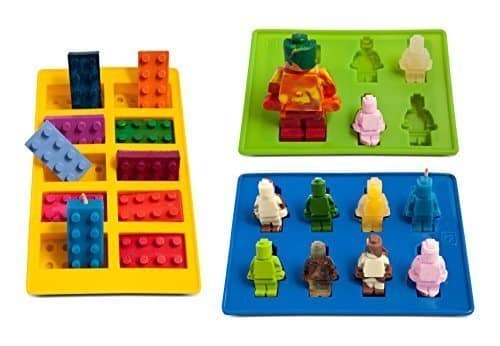 Any type of yogurt will freeze well, both plain and flavored, whole fat or non-fat. You can use soy, almond, or coconut yogurt, too. Take advantage of the huge variety of flavors out on the market, or flavor your own with fruit puree. Mix in chia or flax seeds for an extra boost.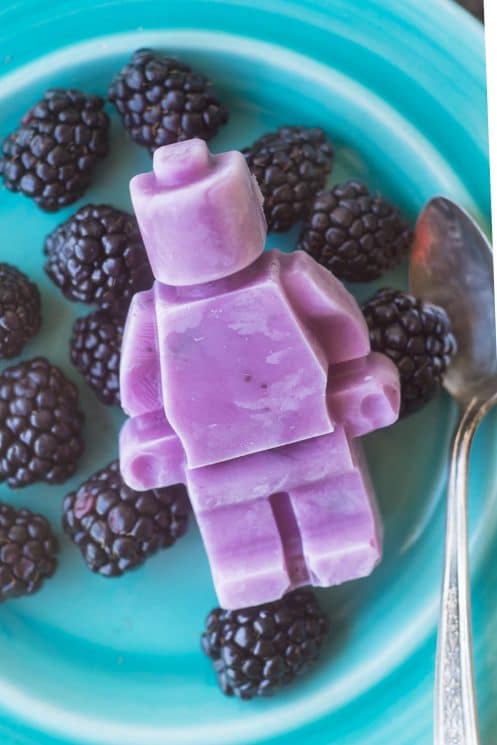 The kids can help you fill the molds and easily pop out their creations once they've frozen.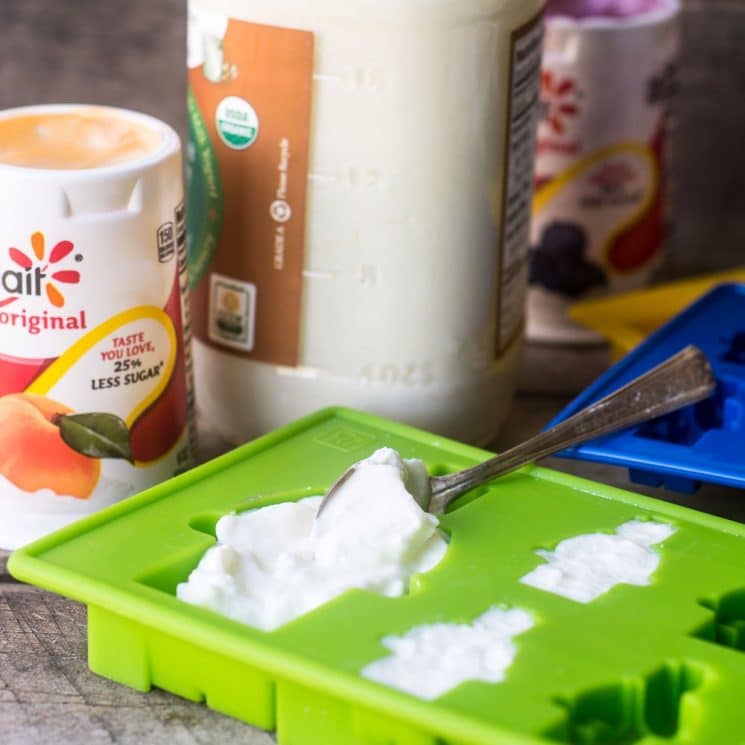 HOW TO MAKE HEALTHY AND FUN FROZEN YOGURT SNACKS:

Stick to small flexible silicone mold shapes for best results.  Hard plastic molds won't work.
There is no need to prep the molds in any way, just fill with your choice of yogurt, and then run a knife across the surface of the mold to remove any excess yogurt.
Rap the mold sharply on the counter several times to insure that the yogurt fills every nook and cranny.
Freeze on a flat surface in the freezer until solid.
Push from the underside of the mold to easily pop out the frozen yogurt.  Serve it immediately or wrap in plastic and put back in the freezer.
If you don't have any molds you can put the yogurt in a small baggie, cut the tip off and squeeze little blobs onto a cookie sheet…then freeze until solid and you will have tiny frozen yogurt 'dots'.
Frozen yogurt melts quickly so plan to eat it soon after removing from the freezer.
It's best to consume the frozen yogurt shapes within a day or two after you make them.
Find more healthy frozen yogurt treats on my blog, HERE.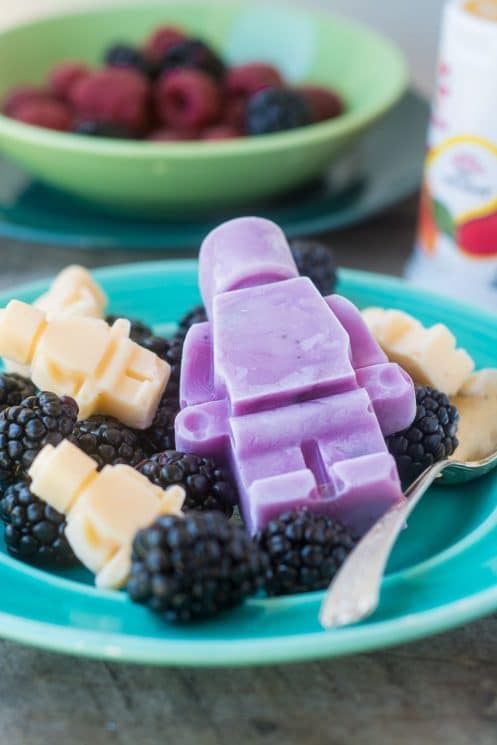 Yogurt continues to be one of the most versatile foods on the planet. How lucky for us that it's delicious, too!
Don't forget to PIN IT!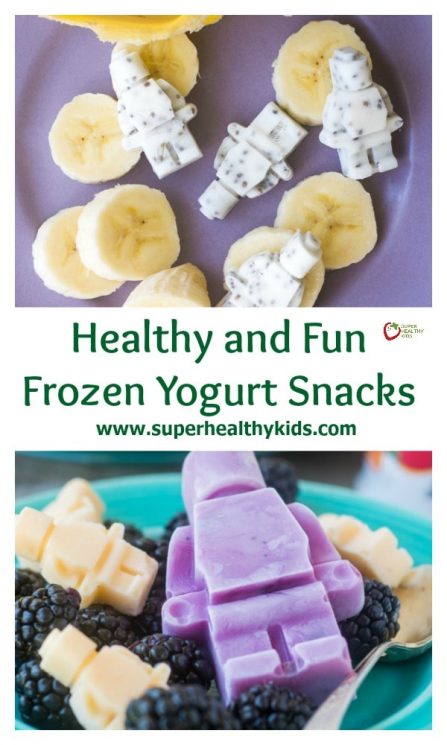 You can find Sue over at The View from Great Island (theviewfromgreatisland.com) where she's busy cooking up all kinds of fun. Follow her on facebook and Pinterest too!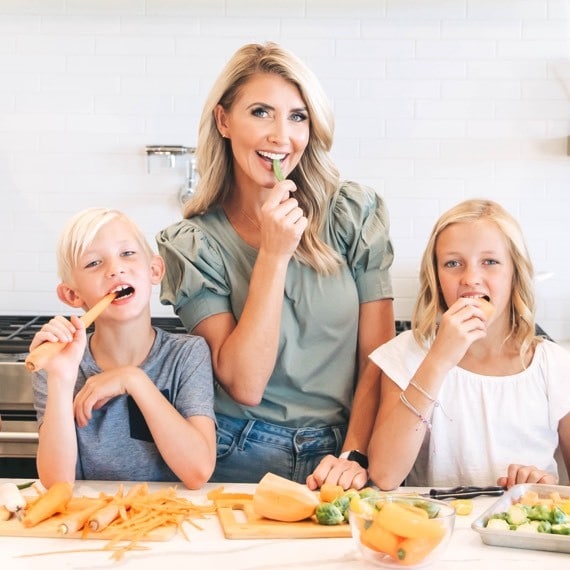 Natalie Monson
I'm a registered dietitian, mom of 4, avid lover of food and strong promoter of healthy habits. Here you will find lots of delicious recipes full of fruits and veggies, tips for getting your kids to eat better and become intuitive eaters and lots of resources for feeding your family.
Learn More about Natalie