Banana Chips without a Dehydrator
Crispy Banana chips can be quite a treat! We don't have a dehydrator, so I hadn't attempted to make or own dried bananas, until this weekend. Not only was it super simple, they turned out perfectly crispy (rather than the chewy texture I was afraid we'd get).
Bananas are a great food to include in your families diet! Bananas are a good source of:
Fiber- for regularity
Vitamin B6- for energy
and folate- for neural development
If you have any bananas on your counter right now, take them out for these healthy snacks.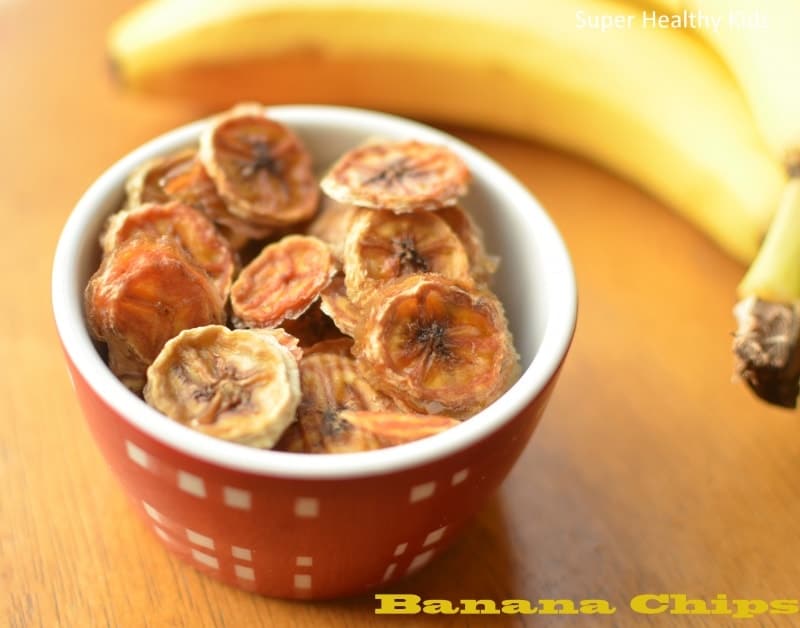 First, we sliced bananas as thinly as possible and placed in a bowl.
We covered the bananas with water, and 3 TBL lemon juice.
Second, we ladled the banana slices out and placed them on a paper towel to blot excess water.
Third: We took the paper towel off, and arranged the bananas on a cookie sheet on parchment paper.
Fourth: Bake at the very lowest setting of your oven.
I used 170 degrees for about 5 hours. After 5 hours, I flipped the bananas over, so the underside could get crispy as well, then I put back in the warm oven, turned the oven off, and let them sit in the oven overnight. By morning, both sides were crispy.
Fifth: EAT! Or, add to your favorite trail mix.
Let us know if you try this method! Or if you've tried it before.