Add Vegetables to Dessert with these 10 Easy Recipes
Your kids will never know you added vegetables to their dessert, unless you want them to! Adding vegetables to these easy recipes increases the nutritional make up of an otherwise nutrition depleted food!
Adding vegetables to dessert isn't actually that crazy or unheard of. In fact, there are several vegetables you are already adding to your desserts. Veggies will not only add texture and richness to a dessert, but it will also add essential nutrients! It may be easier to get your kids to eat their veggies than you thought, when you make them taste amazing. These recipes can help you do that! These 10 veggies are the most common ones parents use within a dessert recipe. I just know you'll find one your kids will like too!
10 Easy Recipes
1) CARROTS
While there are plenty of recipes for carrot cake, have you ever tried this super healthy version, Raw Carrot Cake? Carrots really are good for vision health. One study showed women who consume carrots twice per week had significantly lower rates of glaucoma than those who didn't.
2) Butternut Squash
Butternut squash is a very close cousin to pumpkin, so it makes sense that it could be used interchangeably! We replaced pumpkin in our most recent pumpkin pie here with butternut squash. No one could tell a difference! Butternut squash is a great source of fiber, potassium, and vitamin B!
3) Cauliflower
Cauliflower has been popular lately in recipes like these "bread sticks", but have you considered adding the cruciferous veggie to Chocolate pizza with a cauliflower crust? What? This is a terrific idea! Cauliflower takes on the flavor of the food you are preparing it with, and you get the added benefits of vitamin C, folate, fiber, and even omega 3s!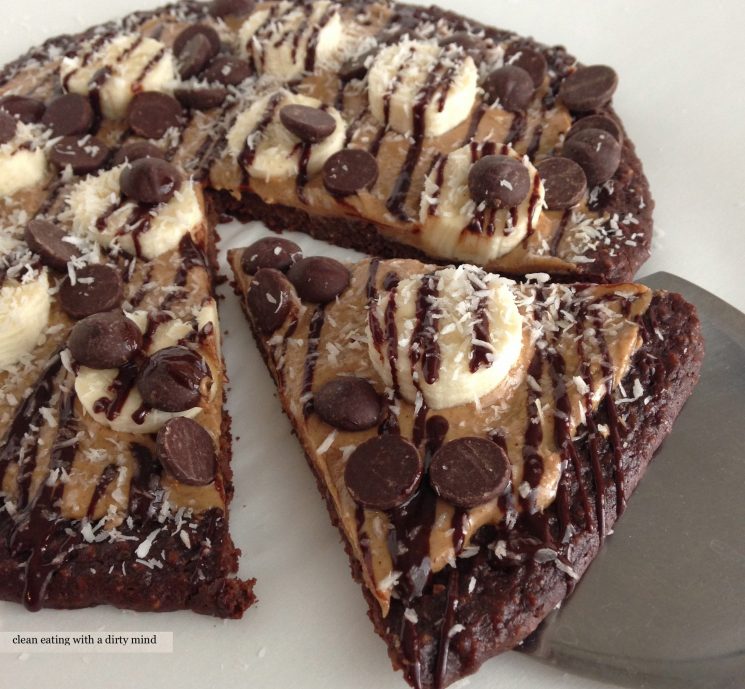 4) Zucchini
Zucchini is perhaps the most used veggie in all of desserts. This Chocolate zucchini cake is AMAZING, but you could also make orange zucchini bread, or even this healthy zucchini brownie recipe! Zucchini has actually been studied and shown to regulate blood sugar. It carries an abundance of vitamin B which helps in blood sugar metabolism. (source)
5) Beets
The deep red color of beets indicates they are rich in phytonutrients and antioxidants. Luckily, they also can taste great in cakes, donuts, cookies, and even better, Cookie Dough!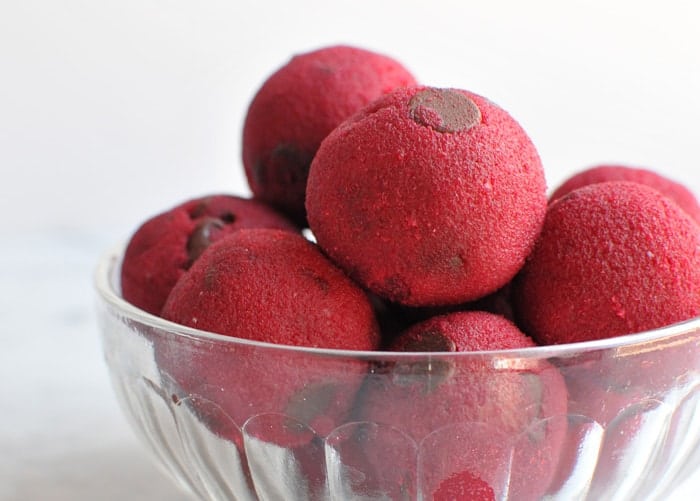 6) Sweet Potato
So many brownies, so little time! While I found brownies with spinach, black beans, chickpeas, and more, I was intrigued with this one that contained sweet potato! We love the idea that a delicious brownie can also provide kids with beta-carotene, potassium, fiber, and vitamin c.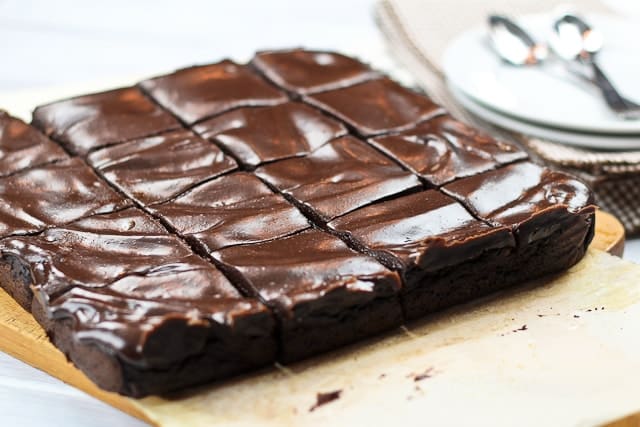 7) Cucumber
Perhaps the strangest vegetable of them all to include with your dessert ingredients is the cucumber! But why not? Cucumbers are light, moist, and make a yummy Cucumber cake! While cucumbers are extremely low in calories, they are surprisingly high in nutrients such as vitamin B and fiber.
8) Spinach or Kale
It's recently become not only common but expected to add kale or spinach to our smoothies, so why not move into dessert? These 6 Green Ice Cream recipes aren't that outrageous when you consider they started out as delicious smoothie recipes. Try all 6 here!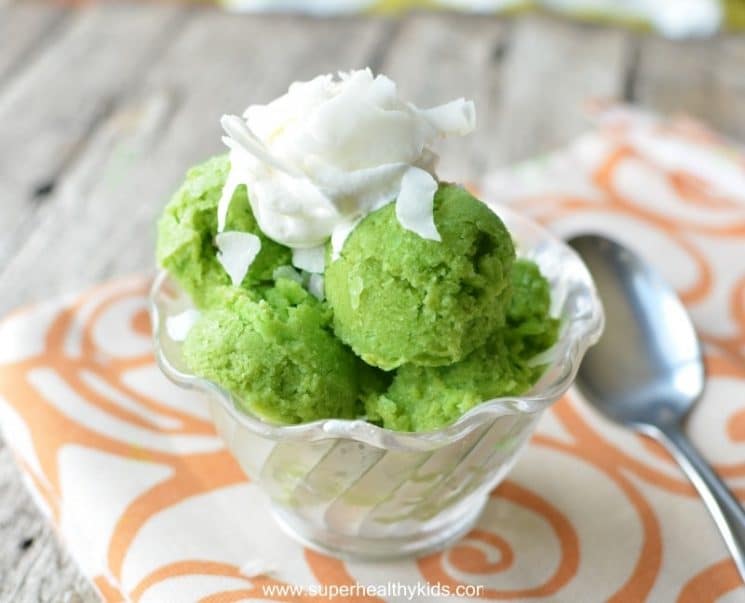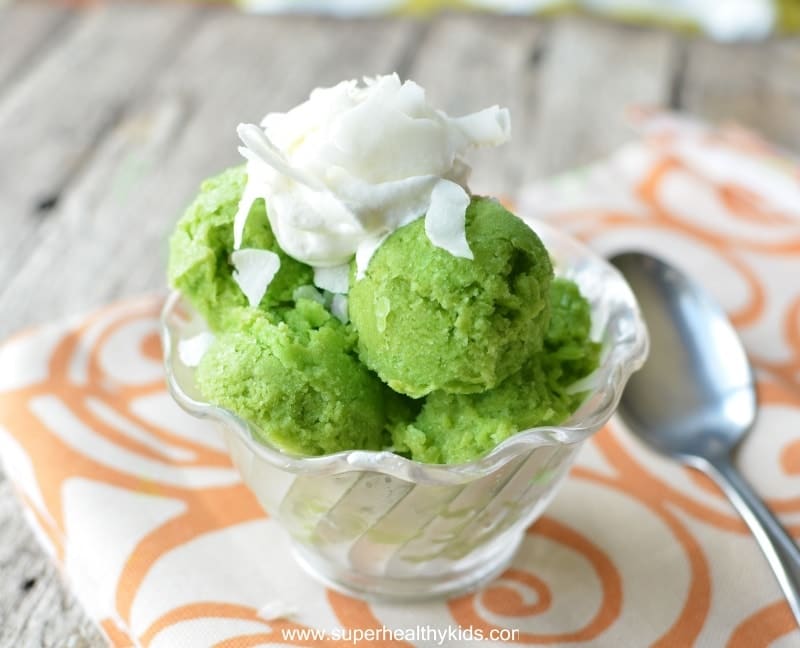 9) Pumpkin
Pumpkin pie, pumpkin butter cups, or pumpkin cookies! You can't go wrong including pumpkin in your desserts! The trick here will be to keep the sugar down and still have your dessert taste good. Try our pumpkin roll out cookies first!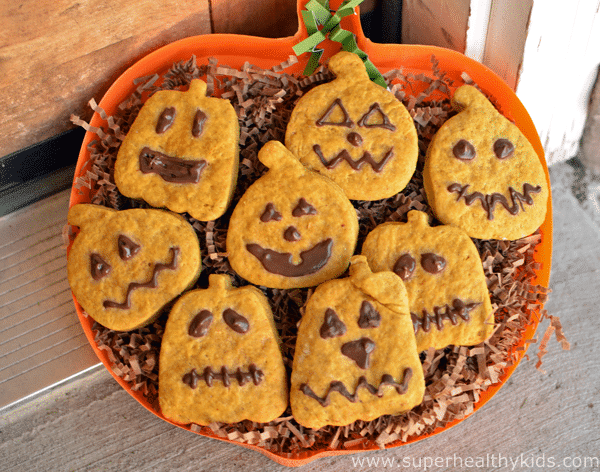 10) Avocado
Technically (botanically) not a veggie, but nutrient wise, definitely a veggie! Avocado is a great source of omega fats, vitamin k, and even vitamin E. (source) Try adding avocado to Chocolate Pudding and surprise your kids with the creaminess of it!