How "Project Yummy Veggies" Got My Kids Into Healthy Food
Struggling to get your kids excited about veggies? You're not alone. Here's what my kids taught ME about good taste, better health, and creative solutions.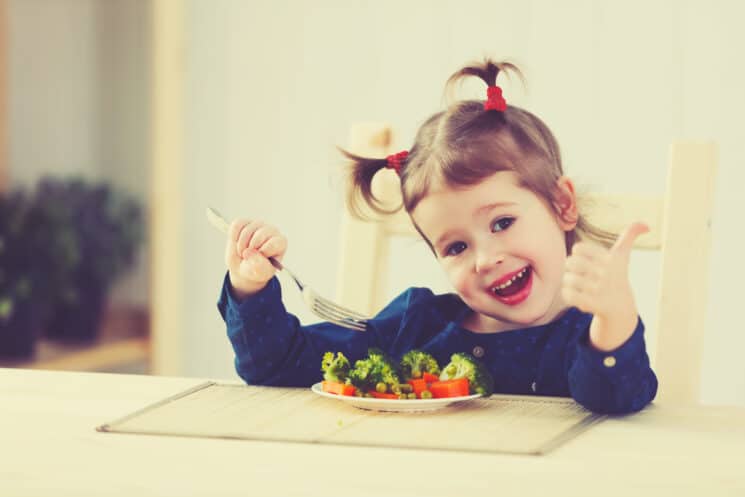 Last week, I picked up a package of fresh raw sugar snap peas from the store. I was excited to add them to my kids' lunchboxes, thinking: crispy, cute, sweet pea pods… what's not to love?
You can imagine my disappointment when they ALL came home uneaten.
As I threw away the wilted pods, I reminded myself that my kids and I don't think about veggies the same way.
So What's the Difference?
I've already learned to like veggies (and I care about being healthy), so I'll eat veggies any old way. My kids, on the other hand, are still learning to accept veggies (and they care about taste, more than nutrition). So they need to try veggies paired with other yummy flavors.
I realized I'd been serving my kids too many plain veggies, and I decided to make a change.
The following afternoon, I threw the rest of the pea pods into a pan with a slice of ginger and a drizzle of olive oil, and cooked them for just about three minutes, until they turned bright green. I added a dash of salt and pepper, and served them alongside English muffins and cream cheese.
The kids ate all. the. pea pods. Yes!!
Project Yummy Veggies is Born
After the success of the ginger pea pods, I announced to my kids (3 and 6) that I was going to start serving more veggies in new and tasty ways. And that's just what I've been doing.
I've been calling this experiment "Project Yummy Veggie," because it's fun, and because labeling new dishes part of Project Yummy Veggie helps build a little excitement around what we're having.
At mealtimes, we taste together, and take turns giving it a "thumbs up," "thumbs in the middle" or "thumbs down." (And yes, everyone at the table is allowed to respectfully give a recipe the thumbs down.)
So far, Project Yummy Veggie has been a big success! My kids are undeniably eating more veggies, and even asking for seconds.
My six-year-old has also started to label veggies he likes "Project Yummy Veggies," without my input. This shows me that he's thinking critically about foods that he used to mindlessly categorize as "foods I don't like."
So would I recommend Project Yummy Veggie to other families? Absolutely. It's one part fun, one part learning, and one part nutrition. And it has the potential to nudge your kids in the direction of greater food acceptance… something that will benefit them for life!
Give it a try with some of our veggie-packed recipes, and share in the comments if someone in your house learned to love something new (it might even be you!)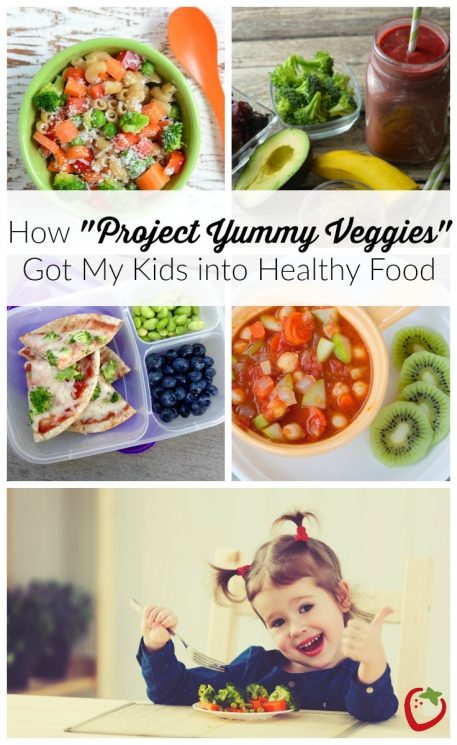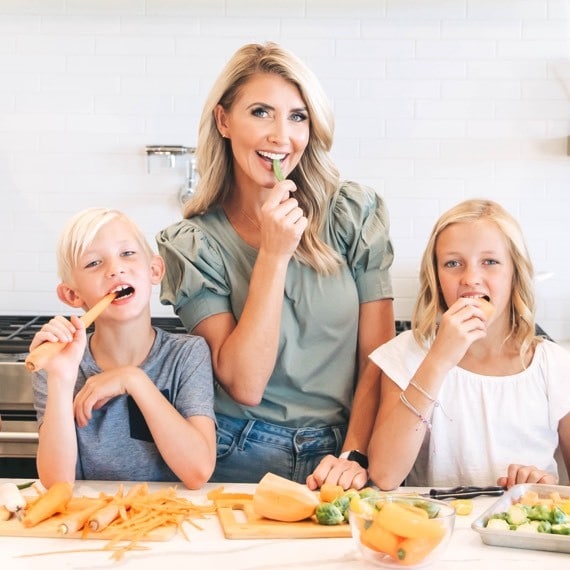 Natalie Monson
I'm a registered dietitian, mom of 4, avid lover of food and strong promoter of healthy habits. Here you will find lots of delicious recipes full of fruits and veggies, tips for getting your kids to eat better and become intuitive eaters and lots of resources for feeding your family.
Learn More about Natalie