Pre-made Vacation Meal Ideas from Costco
Costco haul! Pre-cooked meal ideas to take on vacation
We all know it's ideal to cook food from scratch, pack it neatly in a cooler and provide amazing meals for your family when you go on vacation. I even wrote a post on the meals I have made in the past to take on the road so you won't have to eat out. (check it out here). However, sometimes reality isn't ideal. A quick road trip or vacation when you don't have a day to prep food can make it impossible to bring healthy meals. Also, we go on a lot of trips to the desert or the mountains where there aren't any restaurants to even choose healthy options. I mean, there aren't restaurants at all! Just gas stations with a mini-fast food joint inside. So, in these circumstances, bringing your pre-cooked meals from Costco can be a LIFESAVER! I've got dinner ideas, breakfast, lunch and snacks!
A quick recap of the meal ideas from the video….
Breakfast ideas for 2 days
Cedarlane Precooked Steel cut Oatmeal bowls (6 pack for $9.99)
Fage Plain Yogurt (3 lbs for 5.99)
Grapes ($ 6.99)
Quaker Granola (2 lbs $9.99)
Hard Boiled eggs (12 eggs $2.99 ..not from Costco)
Total $35.95
Lunch Ideas for 2 days
Premade salads (4 pack, $11.99)
Bagels (12 for $5.99)
Pulled Pork (1 container $10.99)
Kitchen Love Quinoa meal bowls (6 bowls for $11.99)
Total $40.96
Dinner Ideas for 2 days
Burrito bowls (3 pack for $10.69 .. this can serve 4 people if you have tortillas as well)
Chicken Tortilla Soup (2 containers for $7.99)
Total $18.68
Snack Ideas
Laughing cow cheese (5 containers for $7.99)
Mini peppers or carrots (1.5 lbs $7.99)
Granola bars (64 bars for 9.99)
Dried meat (12 ounces for $11.99)
Total $37.96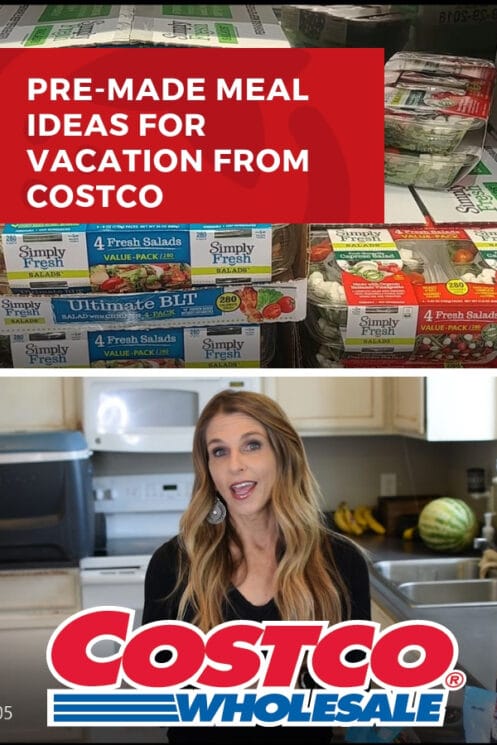 Have you picked up something from Costco that is pre-cooked or premade that you would take on your next vacation? Let me know in the comments of this video and subscribe on Youtube for more videos!
Also, let us know if there are other videos about feeding your family and dinner ideas that you want answers to!
RELATED POSTS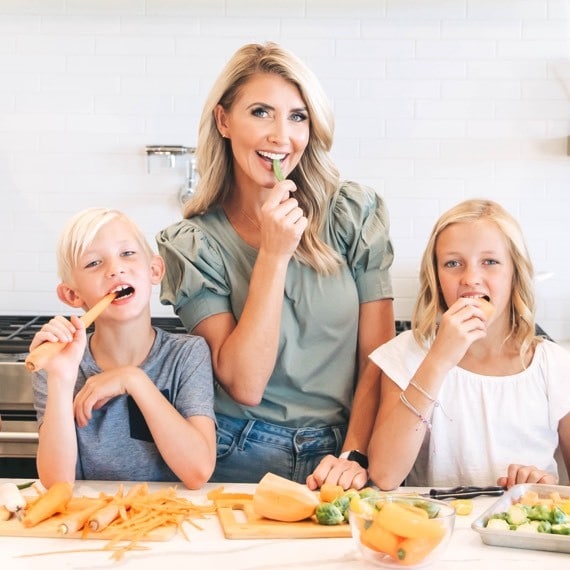 Natalie Monson
I'm a registered dietitian, mom of 4, avid lover of food and strong promoter of healthy habits. Here you will find lots of delicious recipes full of fruits and veggies, tips for getting your kids to eat better and become intuitive eaters and lots of resources for feeding your family.
Learn More about Natalie