Perfect Veggie Omelette Recipe
Perfect Veggie Omelette Recipe
This week we are getting back to basics with a handful of "cooking 101" ideas! The first basic dish I wanted to share is the classic, Veggie Omelette.
We eat omelettes a lot at our house. It's the perfect vehicle for starting your kids on veggies. Adding cheese and eggs (something kids may be already familiar with) helps the veggies in the dish go down with a little less resistance. However, Omelettes aren't an easy thing to cook your first time. The good news is, after only a few tries, you'll pretty much be an expert!
Not only do we love omelettes because of the veggies, but eggs are also important to include in your kids morning! Eggs are a great way to get some vitamin D, which is normally obtained through sunshine. There are several foods fortified with Vitamin D, but only eggs and fatty fish have vitamin D occurring naturally. We need Vitamin D to absorb calcium, but more research is coming out showing the benefits of Vitamin D to protect us from many chronic diseases.
So, what are we waiting for? Here are the vital steps to making the perfect omelette
Step 1 : Your Skillet
I prefer a well seasoned cast iron skillet. It's also popular to use a non-stick skillet. The perfect size for a three egg omelette is 9-10 inches.
Heat oil or butter in your skillet over medium heat. Make sure the oil is spread around the entire bottom of the skillet.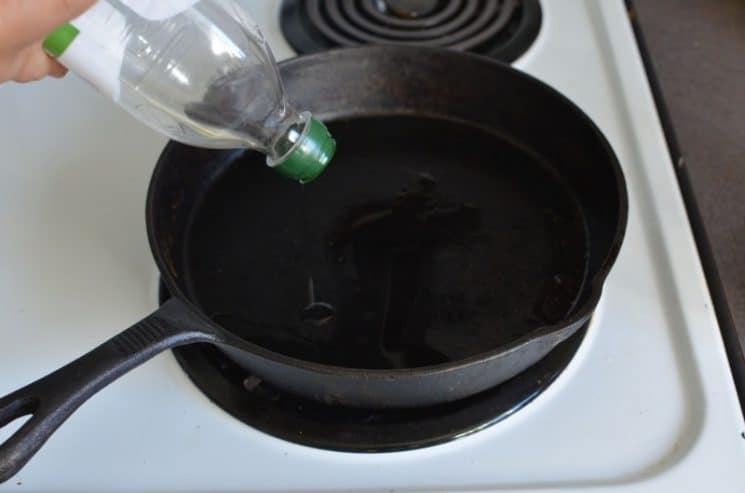 Step 2: Prep the Veggies
You can cook your veggies in two ways (or even not at all). To keep it simple and agreeable for kids, we either only use peppers, or peppers plus mushrooms.
Dice the veggies. Put them in your skillet, and saute for about 4-5 minutes, until they become tender, yet still crisp. Remove from skillet.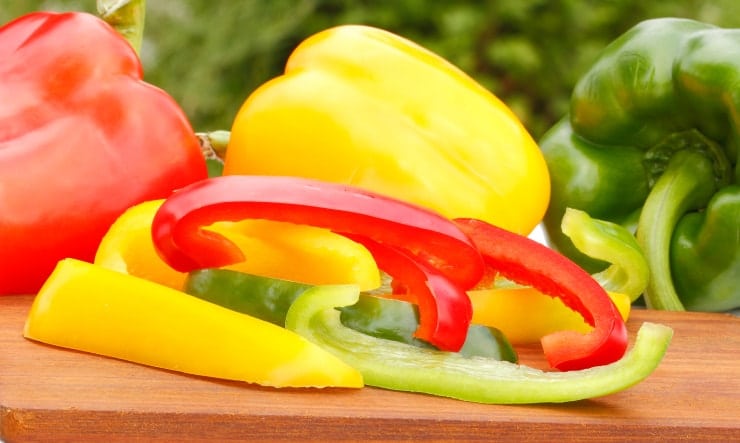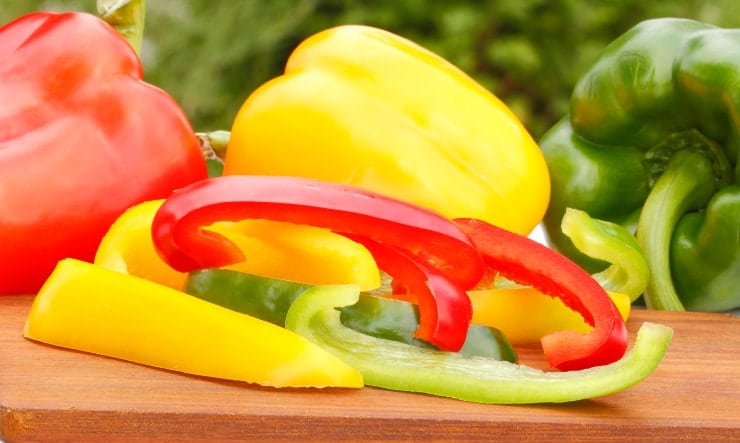 Step 3: Beat eggs & Cook
Beat 3 eggs together with 1 tablespoon of water, and a dash of salt. Re-grease the pan if necessary. Pour into skillet once it is hot and allow to cook and set up.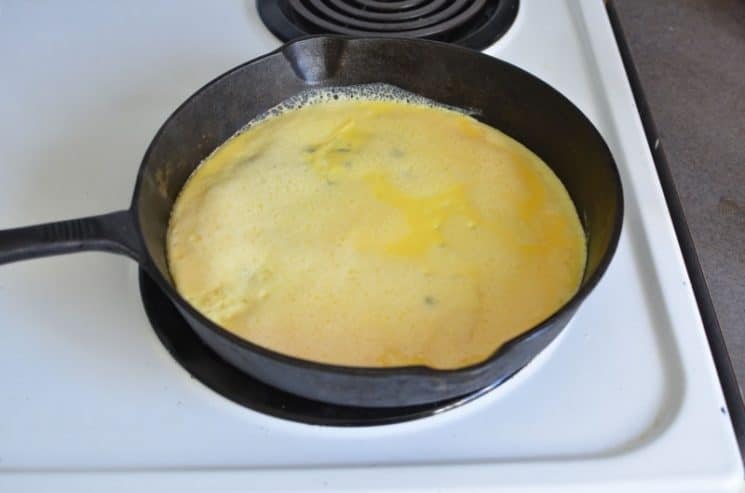 Step 4: Add fillings
While the egg cooks, using a spatula, gently move some of the egg toward the center to allow the still runny egg to flow to the edge of the pan. Once the top of your eggs are mostly not runny, add your cheese & veggies to one side of the omelette.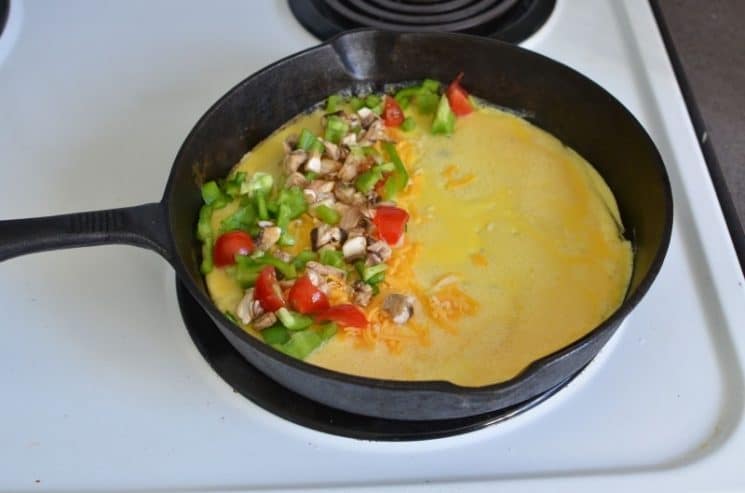 Step 5 Fold over filling
After the cheese has slightly melted, fold half of the egg over the omelette filling. Squeeze a bit to press out any remaining uncooked egg.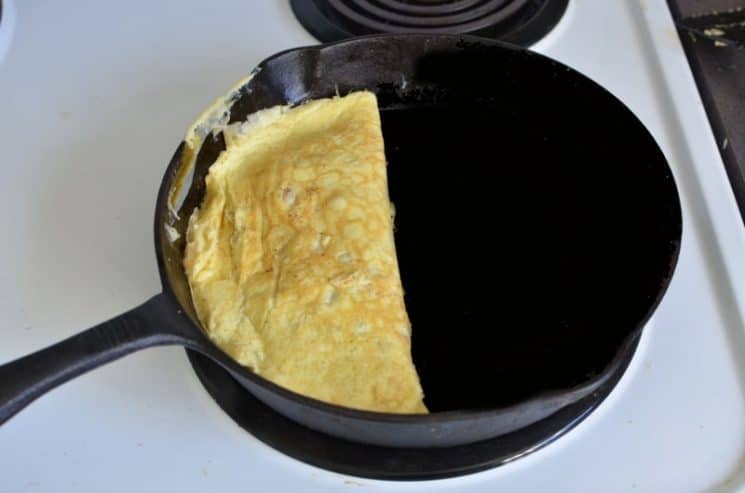 Step 6: Remove from heat and eat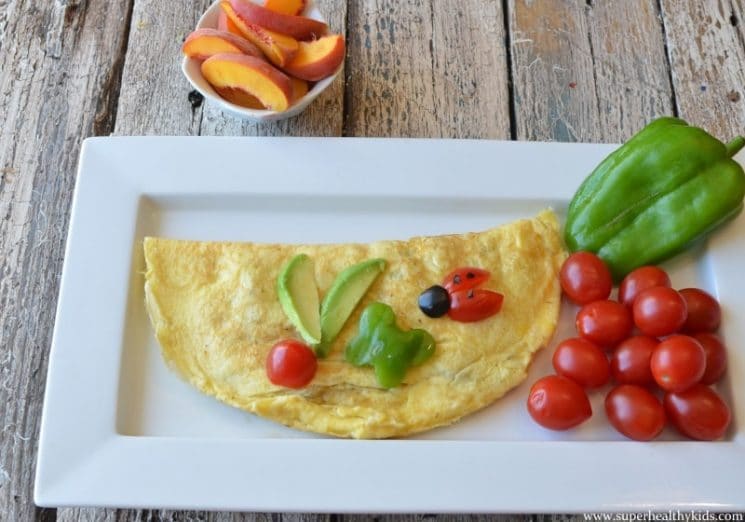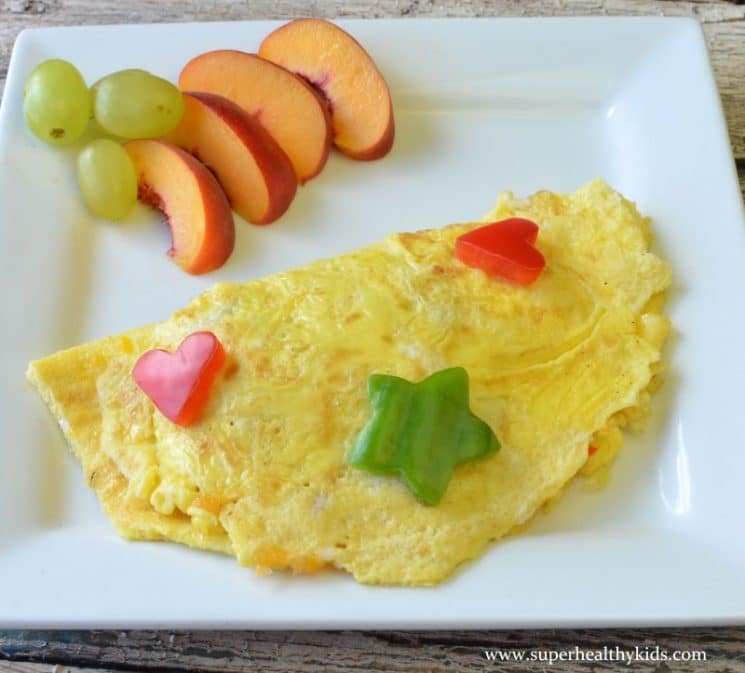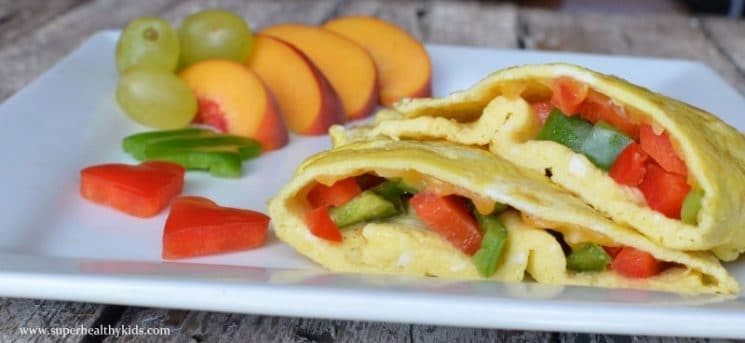 What we love about omelettes is that the veggie combinations are endless! What vegetables do your kids like in their omelettes?
Also, if you have any more omelette tips, don't hesitate to share!
Amazon links to products used: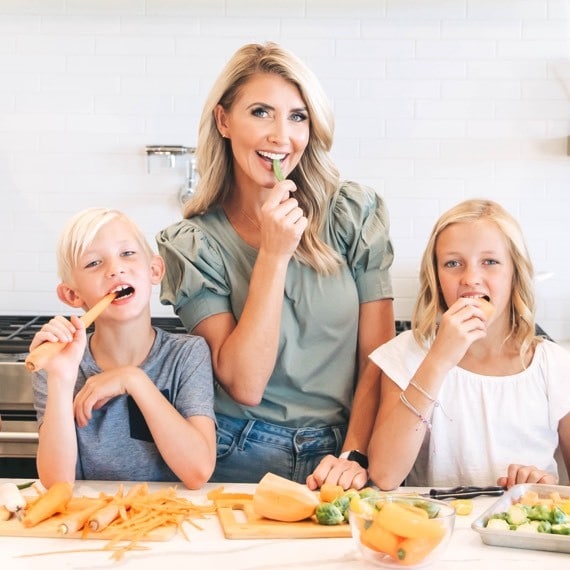 Natalie Monson
I'm a registered dietitian, mom of 4, avid lover of food and strong promoter of healthy habits. Here you will find lots of delicious recipes full of fruits and veggies, tips for getting your kids to eat better and become intuitive eaters and lots of resources for feeding your family.
Learn More about Natalie