One Pan Honey Garlic Chicken and Vegetables – Chicken breasts, potatoes and green beans all cook together in under 30 minutes and in one pan. As simple and easy as a healthy dinner recipe gets!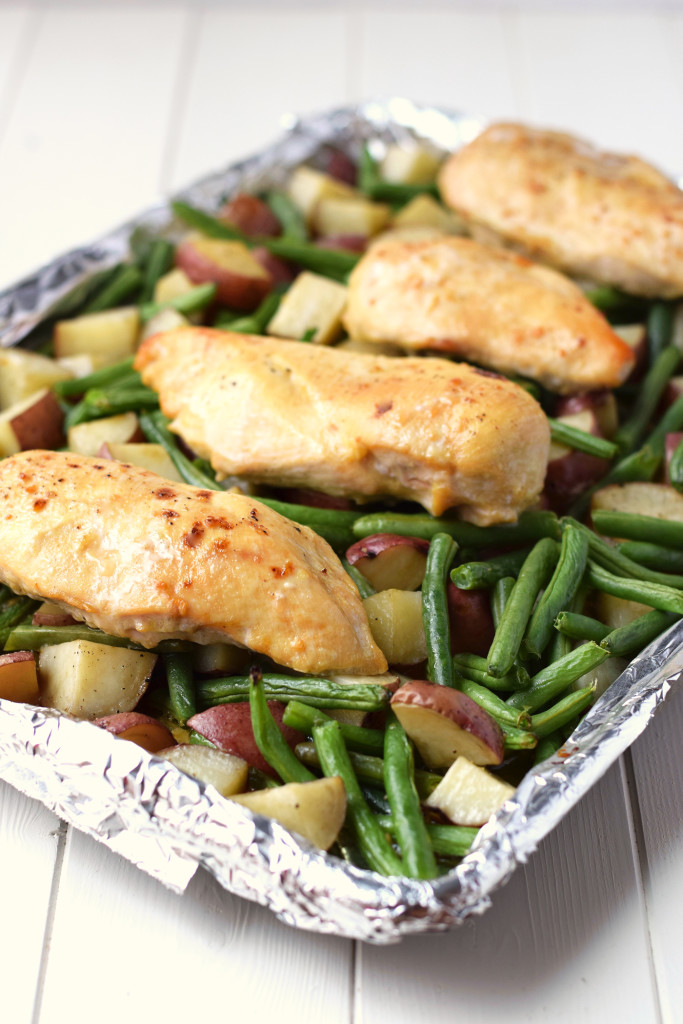 Hello! It's Tiffany from Feel Great in 8 and I am SO excited to share this recipe for One Pan Honey Garlic Chicken and Vegetables with you. Is it too dramatic if I call it life-changing? I hope not, because I'm doing it. A healthy dinner with chicken, potatoes and green beans cooked in less than 30 minutes on ONE PAN! Oh, and did I mention zero cleanup? I'd call that life-changing!
I feel like this is a secret someone should have let me in on sooner. I've spent too many years cooking chicken, roasting potatoes and steaming vegetables in separate dishes. Cooking them all together on on pan and ending up with flavorful, moist chicken and delicious roasted potatoes and vegetables is so easy!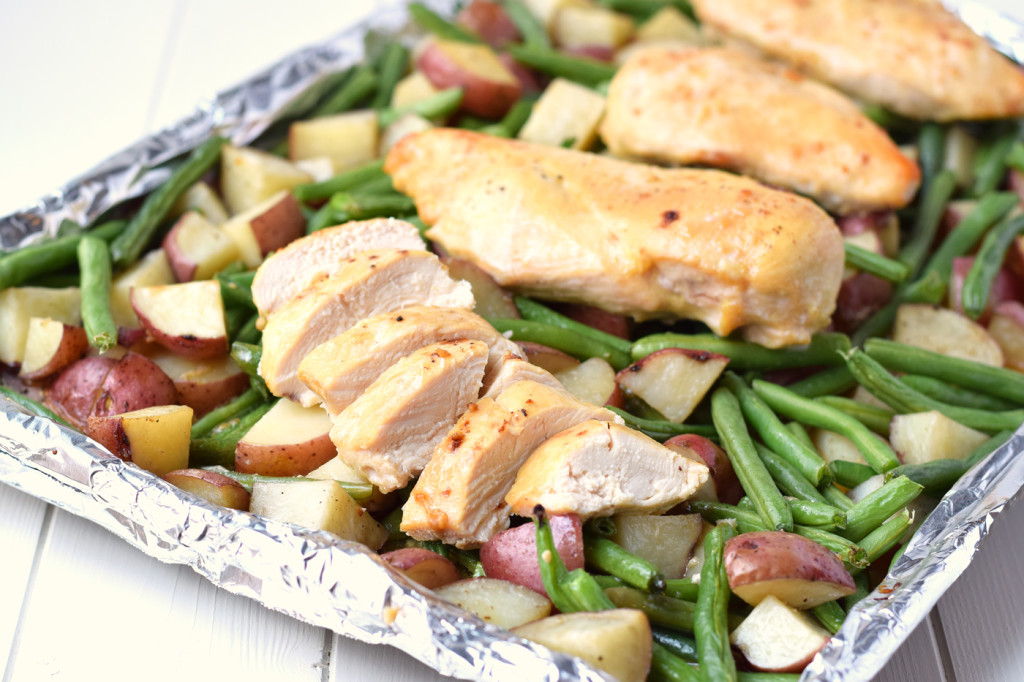 My entire family, including my four picky children absolutely loved this dinner! Everyone asked for second helpings and almost the whole pan was gone. When everyone had eaten, all I had to do was crumple up the aluminum foil and throw it in the trash. I really doesn't get better than a delicious healthy dinner with no cleanup!
One other thing I know you'll love about this recipe is the super simple healthy ingredient list. I bet you have all of them in your kitchen already – olive oil, honey, minced garlic, and soy sauce. Add a little salt and pepper and you won't believe how flavorful this dish is, even with just 5 simple ingredients.
I hope you'll give it a try! I know your family will love it as much as mine does.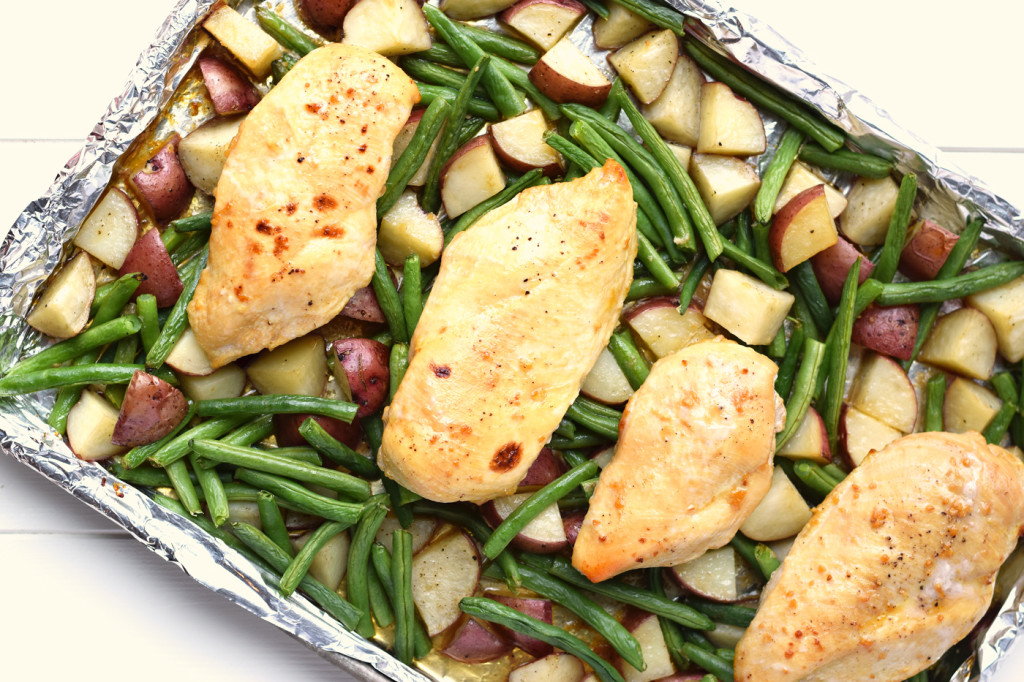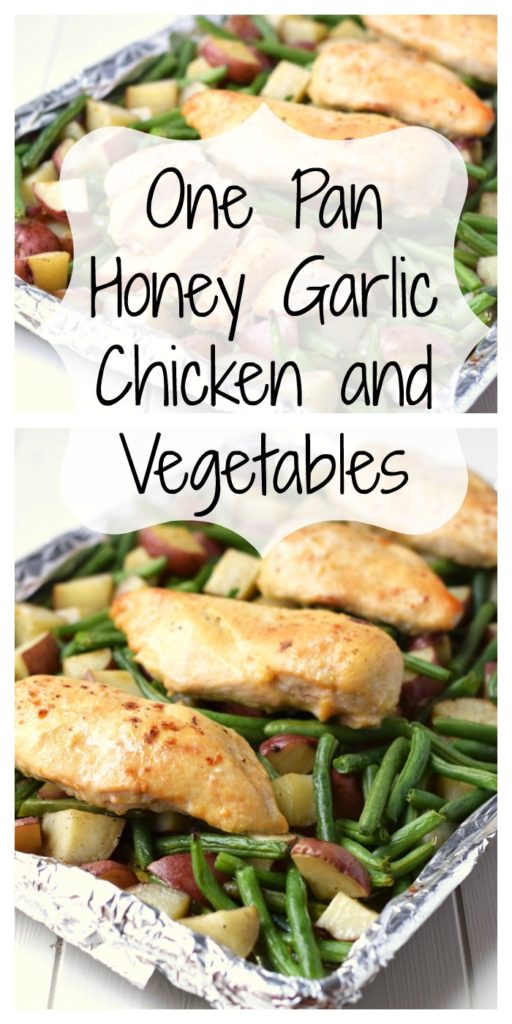 Looking for more simple healthy recipes?
Slow Cooker Honey Garlic Chicken and Vegetables