Or should I say, no added sugar, considering the fruit sugar. Either way, this jam was so easy, I don't know why I haven't been doing it for years.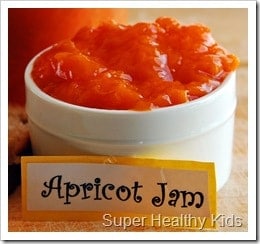 This recipe actually came from my mom. She first gave us a box of apricots the other day, that needed to be used ASAP! Then she told me about some new pectin in the stores that do not require adding sugar to your fruit. It specifically says on the box, "No sugar needed."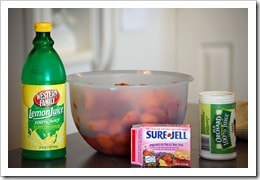 6 cups of fresh pitted apricots
2 tablespoons lemon juice
1 box "No sugar needed" pectin
1/4 cup concentrated apple juice
3/4 cup water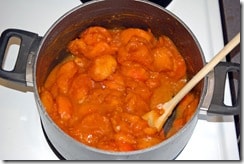 Mash up the apricots with a potato masher or a fork, then add them along with the rest of the ingredients to a large saucepan.
Bring to a full boil, stirring constantly. Then remove from heat and cool.
Finally, put it into jars and straight into the fridge! No canning required!
MMMM, and you know what it tastes like? Apricots! Tangy and delicious, not sickingly sweet. Apricots are supposed to be tangy!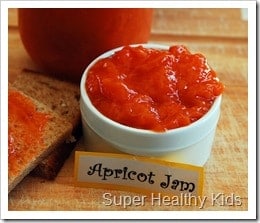 We pick up our Japanese friends from the airport today! We are excited. I asked Anna what she and her friend wanted me to pick up at the grocery store. She's so cute, her reply was
Hi, this is Anna. Today is Monday morning (10:10) in Japan. But I'm still sleep… Because I'm excited too!! I couldn't be sleep.
Dinner menu is anything OK. But, my friend can't eat "sea foods" And I can't eat milk, cheese and butter. We have their allergy. We're so sorry
Isn't she cute?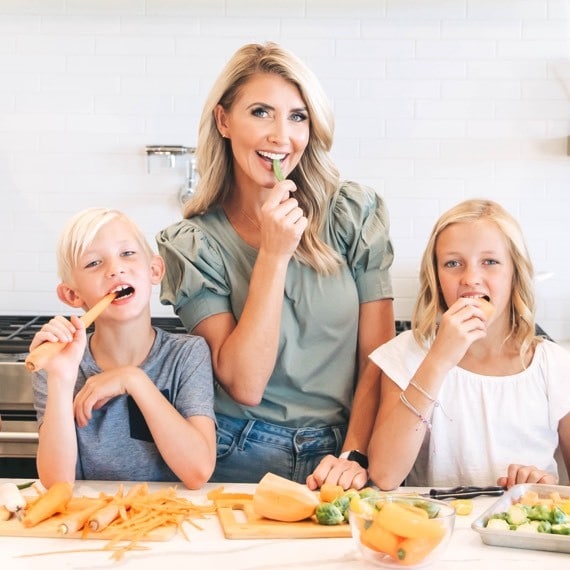 Natalie Monson
I'm a registered dietitian, mom of 4, avid lover of food and strong promoter of healthy habits. Here you will find lots of delicious recipes full of fruits and veggies, tips for getting your kids to eat better and become intuitive eaters and lots of resources for feeding your family.
Learn More about Natalie