G'day folks! Arman here again to share a (depending on your location!) seasonally easy and delicious recipe with you!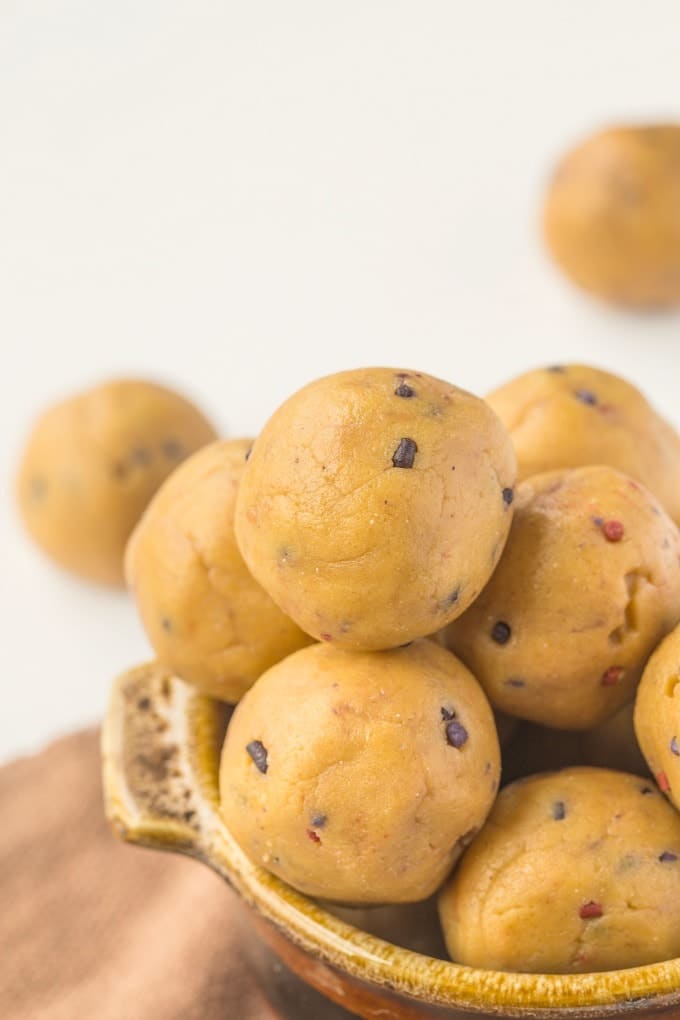 When the weather is hot and the fans are on full blast most hours of the day, the last thing on my mind is the oven or anything which produces heat. The thought of baking a cake, a batch of muffins or even making pancakes already starts to make me break into a sweat!
Luckily, we can easily create snacks which require none of that! I am a HUGE fan of no-bake snack bars and bites all year, but especially during the warmer months! They are easy to prepare and never need any fancy kitchen gadgets to put together. For the most part, they also only need one bowl and the extent of using  any heat would be to melt your nut butter with your liquid sweetener and that's it. The rest is all done by hand!
Another thing I love about the warmer weather? BERRIES! I'm not one of those people who favor a particular berry.  I reckon they are all a treat to enjoy, especially when you see some of the prices they go for during the cooler months….and that's just frozen!
One of my all time favorite recipes I've shared are these healthy no bake white chocolate raspberry cookies! They are easy, delicious and filling!  Truly something to keep me satisfied between meals! Today, I'll be sharing a recipe using ALL the berries but with a twist.  I don't want you to only have this recipe as a standby for the cooler months! We want this to be on your weekly snack rotation! Because of that, we'll be using freeze dried unsweetened mixed berries which are consistently priced year round!
If there is a particular berry you aren't a fan of, simply omit! You can also throw in a handful of chocolate chips for a little bit of fun, but that's totally up to you!
Arman shares healthy sweet breakfasts, snacks and desserts on his blog, which all taste decadent but are ALL healthy….yet he claims not to have a sweet tooth. Stop by and say hi and share some cake!