Our family has been living abroad in Tel Aviv, Israel for the past 7 months, but we move back to the states in two days! It's hard to believe our time has come to a close. Our apartment is down the block from the largest open air market in the city, which has been a great source of inspiration for seasonal eating. I've spent many hours in our little galley kitchen, cooking new foods and coming up with recipes to bring home as a remembrance of our time here. One of those is my take on an Israeli staple: Mint Lemonade. I make mine with raw honey and add mint ice cubes. It's perfect for the summer days ahead!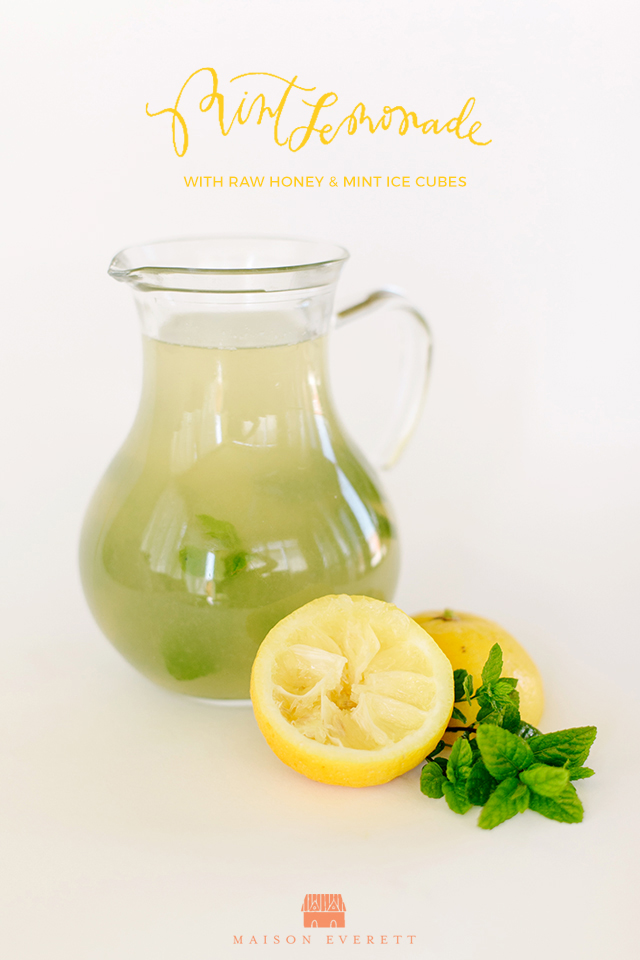 Mint lemonade is on nearly every menu in Israel. More often than not, they hand-press the lemons and bring you a glass filled to the brim with fresh mint leaves. It is absolutely delicious! I imagine most places make their lemonade with a fair amount of sweetener so I wanted to come up with a recipe that was the perfect balance of tart + sweet without any processed sugar.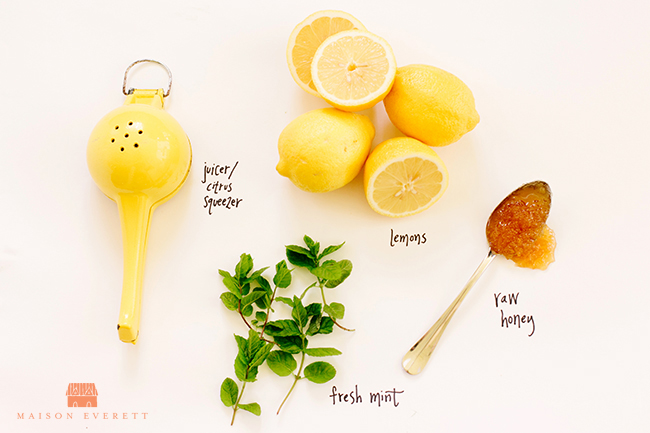 This recipe is easy and a great way to get little ones involved in the kitchen. My 2 year old son likes to pick the mint from our patio and help me juice the lemons. While we are making the lemonade, I talk to him about the process – the colors, the textures, the wait to enjoy the fruits of our labor. He loves it!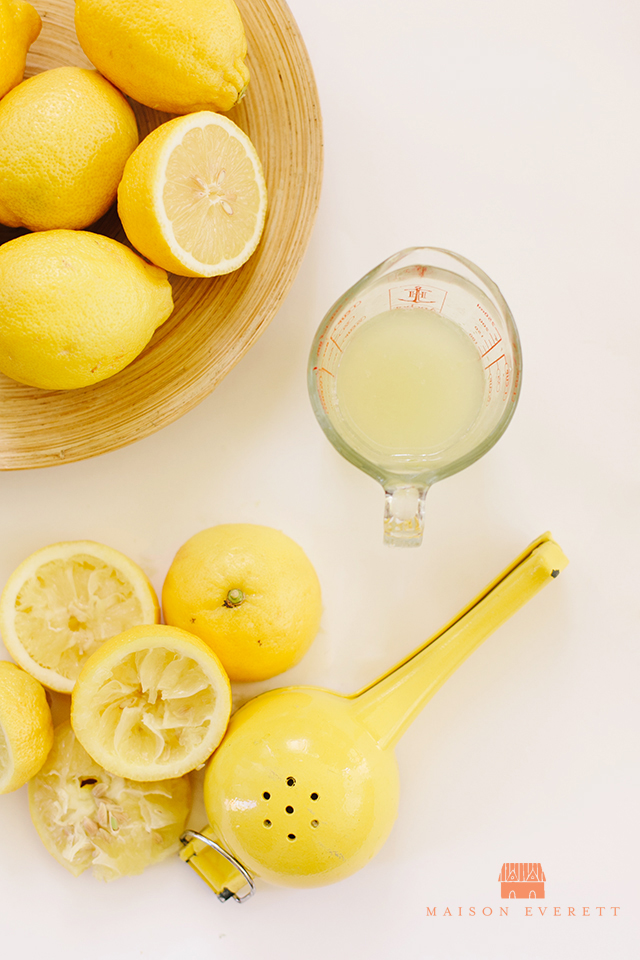 To begin, you'll want to bring 4 cups of water to a boil. Meanwhile, rinse the mint and juice your lemons until you have 3/4 cup of lemon juice. Once your water is boiling, turn off the heat and add honey and mint. Stir well and let steep on the stove for 5-10 minutes. After it is finished steeping, combine the mint water with the lemon juice in a glass pitcher. Pour the lemonade over mint ice cubes. Enjoy!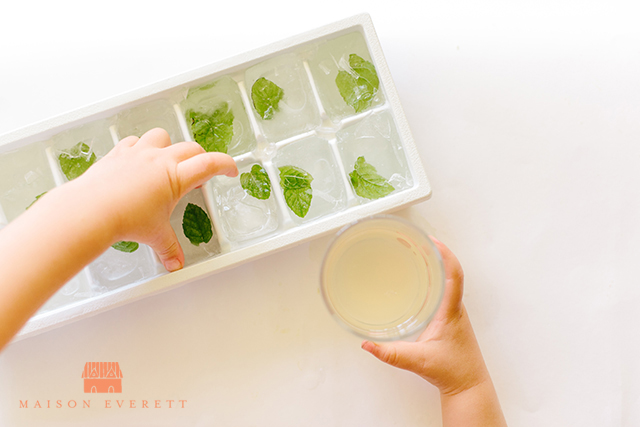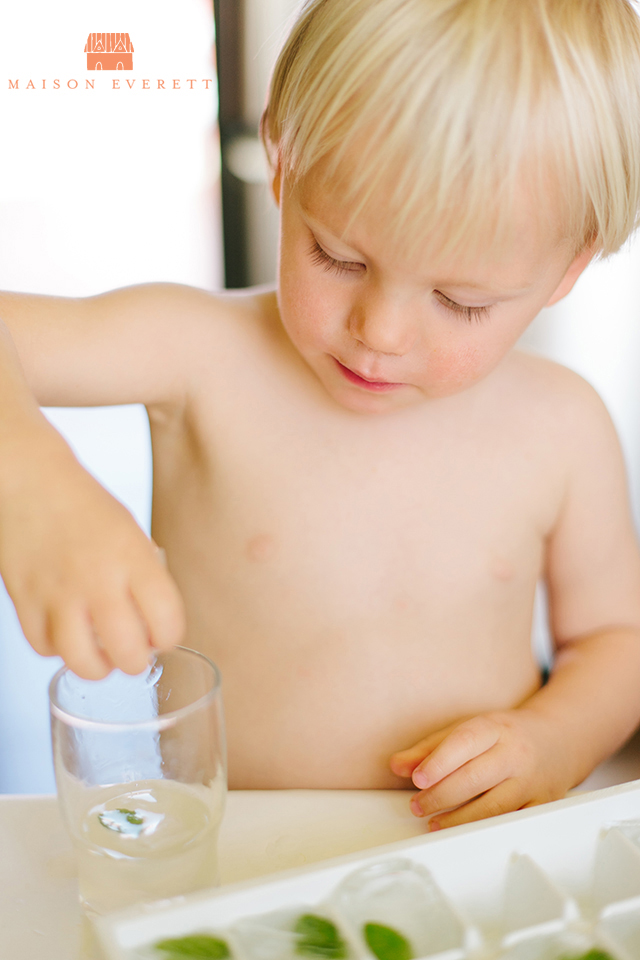 My son's favorite part is making the mint ice cubes! It's a fun activity for him to do while I cook breakfast in the morning. By doing so, they will be frozen by the afternoon to make the lemonade (you could always freeze them a few days ahead of time). My favorite part is that you get to enjoy fresh, healthy ingredients without all the added sugar from most store-bought options. It is the perfect combination for a refreshing drink, and it is toddler approved!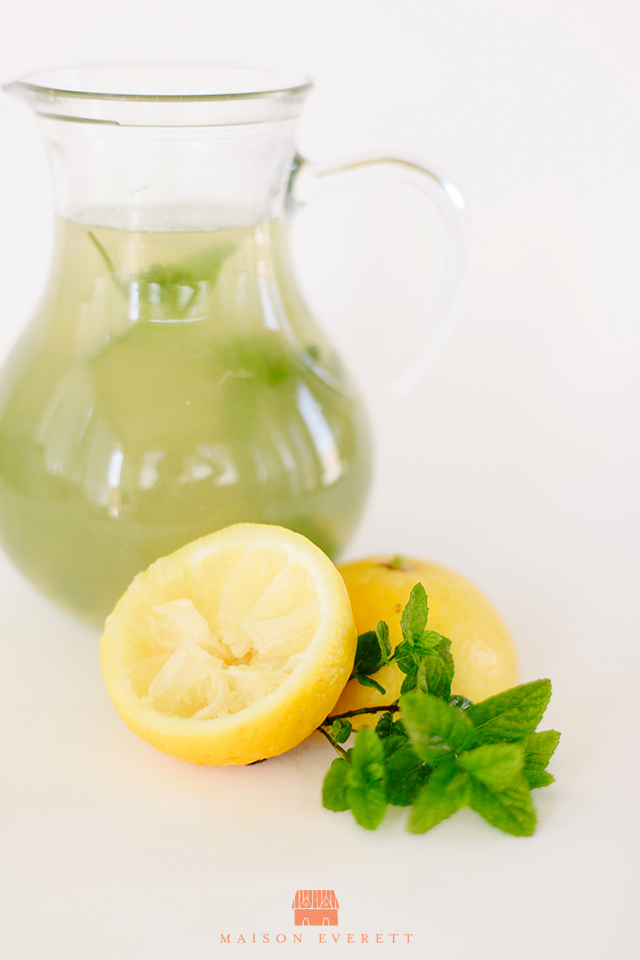 Holly Everett is full-time mama and creative business owner, focused on living intentionally and getting healthy meals on the table. Visit her at Maison Everett, where she shares about the things that inspire and grow her as both a mother and creative.