Think bagel bites but totally healthy and filled with protein. These little pizza snacks are made with quinoa; they're not only tasty but also packed with nutrients. Your kids will gobble them up!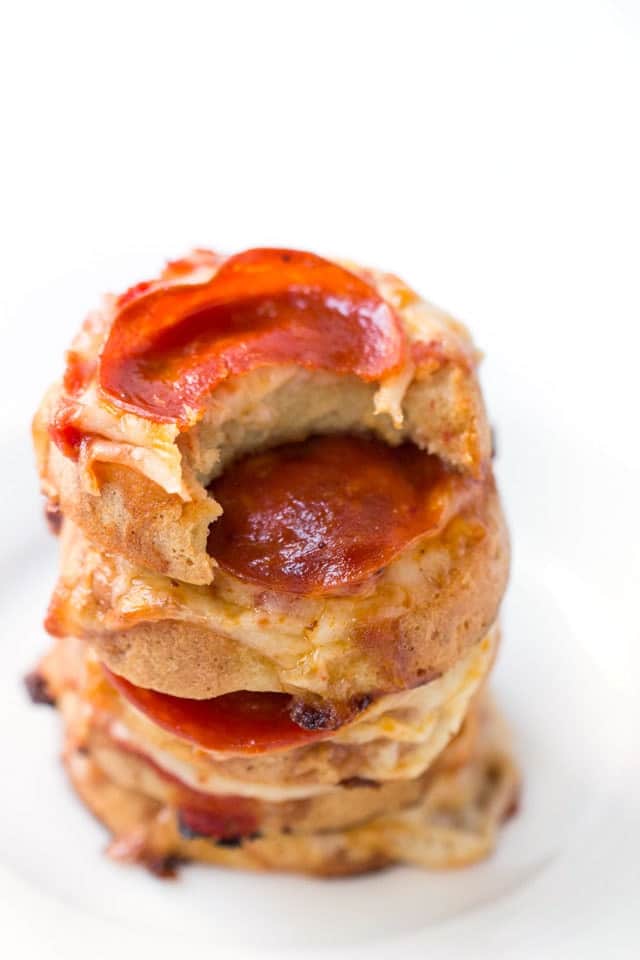 Who doesn't love pizza? I'd venture a guess that it's pretty much the favorite meal of almost everyone, kids and adults alike.
There's just something so satisfying about picking up a big slice of pizza with gooey cheese and sizzling, greasy pepperonis on top. It's practically heaven with every bite.
Here's the truth though: (sadly) pizza isn't a health food. But I'm thinking you already kind of knew that, didn't you?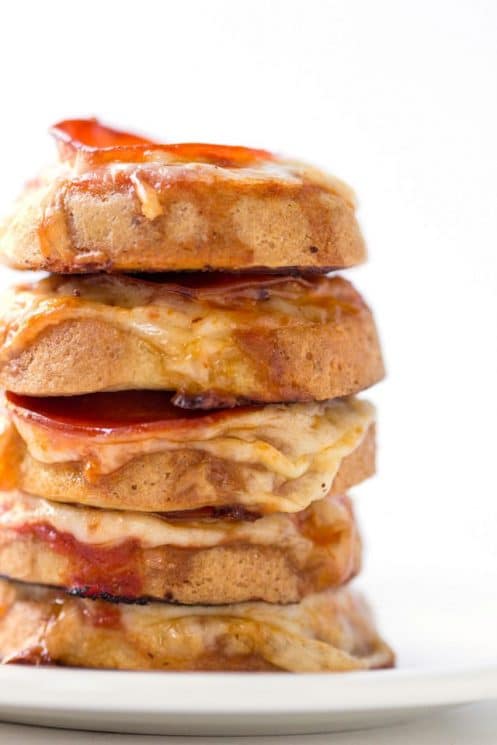 As good as pizza tastes, it's not something we should be eating on an everyday basis. Or really even a multiple times a week basis. It's filled with refined starches and sugars, additives and preservatives, dairy and processed meats. It's a recipe for inflammation, indigestion and tummy aches. Not something we really want our kids to be eating all the time.
But does that mean that it's not possible to recreate pizza to make it nutritious and delicious at the same time? Of course not!
Enter: quinoa pizza.
Quinoa
pizza crust made from quinoa
It almost sounds too good to be true, but it's not. It's the real thing and it's absolutely amazing.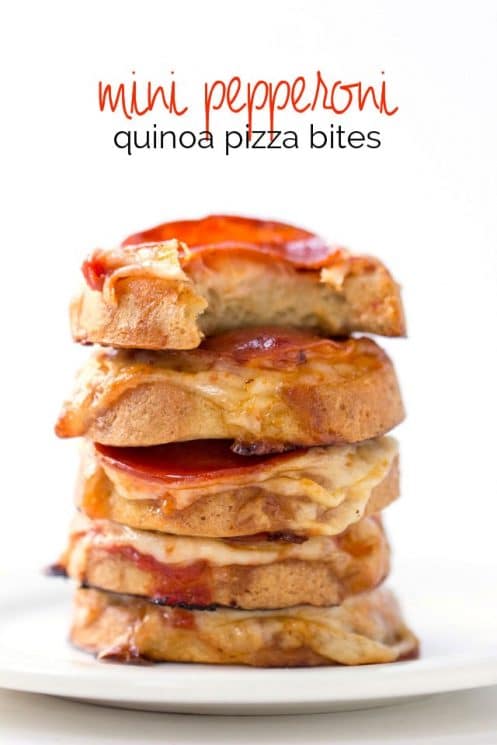 I came up with my own version for quinoa pizza years ago – it was one of the first recipes I ever shared on my blog – but I have since revisited that recipe, gave it a little facelift in the photo department, and it's taken off. People have loved having a pizza recipe that is healthy and tasty at the same time! (just check out the #simplyquinoa hashtag on Instagram, there's a lot of pizza mixed in there!)
As I was brainstorming what recipe to create for you this month, my mind kept coming back to pizza. Probably because I know how much your kids like pizza, so I wanted to give you this healthy alternative.
But rather than showing you how to make the traditional pizza crust, I thought it would be fun to turn them into something super kid friendly!
Enter: mini quinoa pizza bites!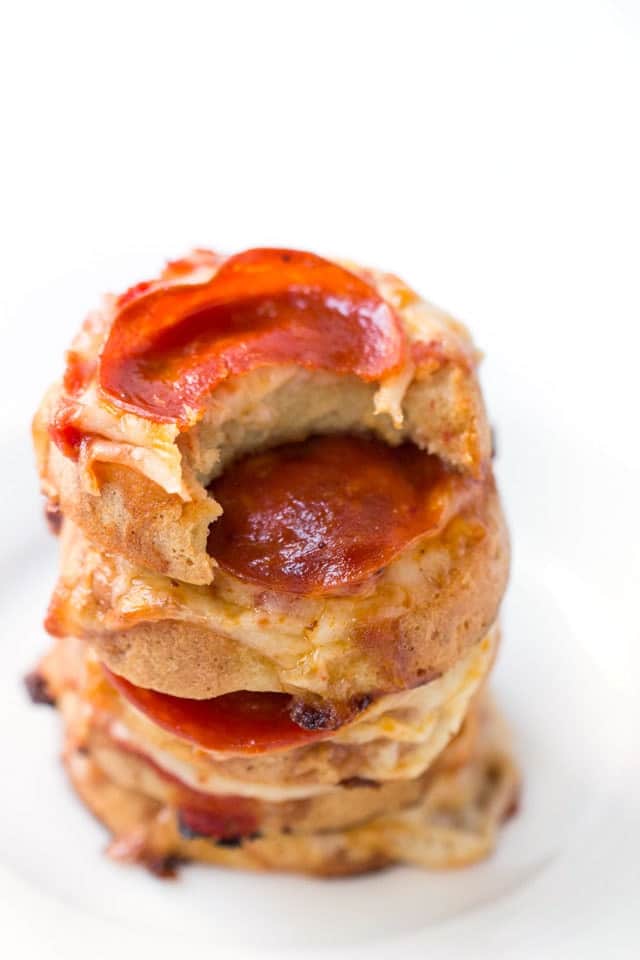 These mini quinoa pizza bites use all the same ingredients as my traditional pizza crust, they've just been transformed into smaller pieces, perfect for the kiddos! Whether you need an after school snack, an easy dinner for the babysitter to reheat or want to send something fun in their lunchbox, these pizza bites are sure to be a hit.
And the best part is, they couldn't be easier to make. Here's how: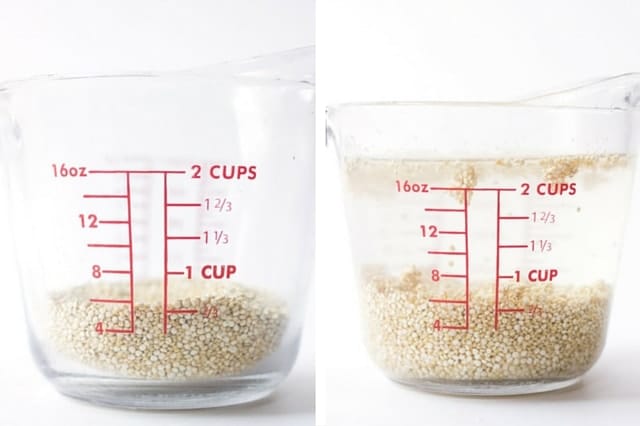 First, we start by soaking the quinoa. Since we'll be blending it, it's important that the quinoa is soft so that the batter gets extra smooth. I recommend soaking it for 6 – 8 hours, but if you're in a pinch, you can do it for 2 hours in really hot water.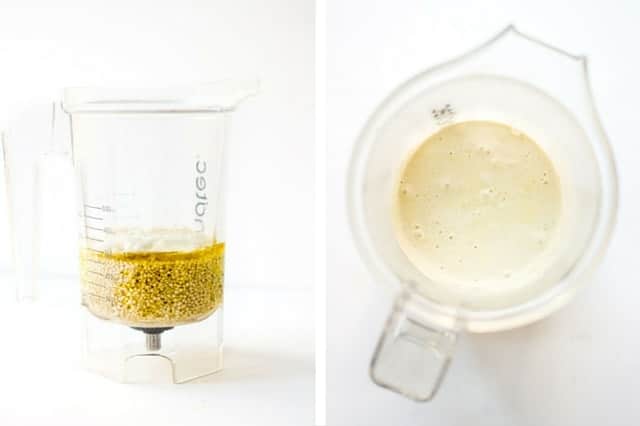 Once soaked, you'll want to rinse the quinoa in a fine mesh sieve and then transfer it to your blender (or in this case I'm using the Twister Jar from BlendTec). Along with the quinoa, you'll add the water, oil, baking powder and salt. Then just blend it until smooth.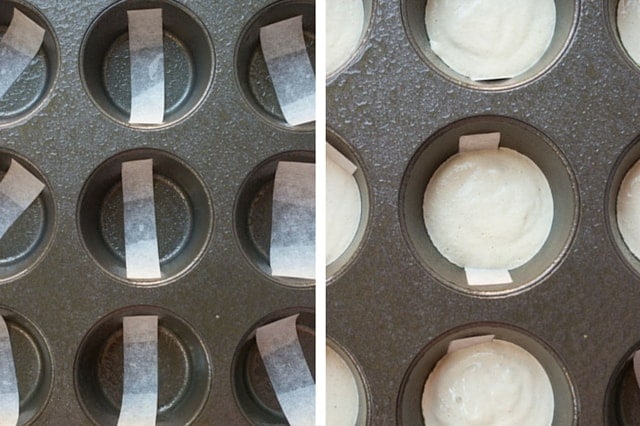 For baking, I like to first grease my muffin tin with cooking spray and then I line it with thin strips of parchment paper. This not only ensures the crusts won't stick, but it also helps you remove them when it's time to flip.
Then you just fill the tins with about a tablespoon of batter and bake away.
Once your timer goes off (at around the 10 – 12 minute mark), turn the mini crusts out onto a baking pan and pop them back into the oven for 5 – 10 minutes.
Then…it's time to top them!
I used just tomato sauce, shredded mozzarella and pepperoni (nitrate-free from Applegate Farms!), but you can do whatever you'd like. They would be delicious with pesto!
Now that you've got them topped, pop them back into the oven for about 10 minutes until the cheese is melted and starting to brown.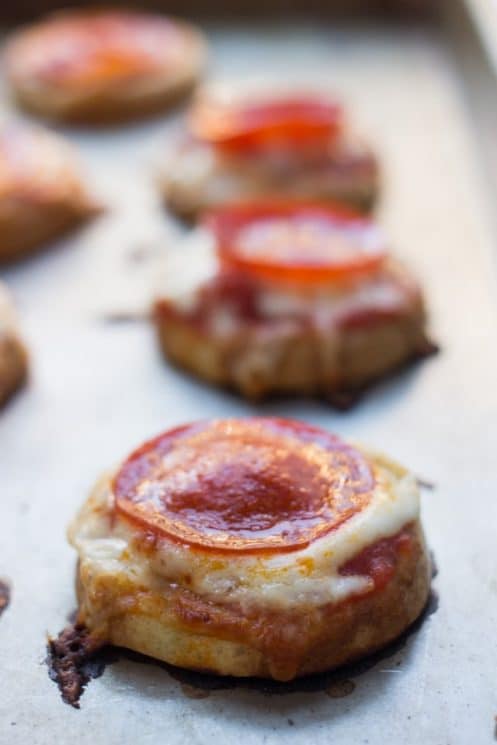 The cheese oozes over the sides, gets kind of crispy along the edges and the crust soaks up the juice from the tomato sauce. It's everything that you love about pizza, but it's actually good for you!
And the final step? Take a bite and enjoy!
Yep, you'll pretty much be the hero if you serve this for dinner!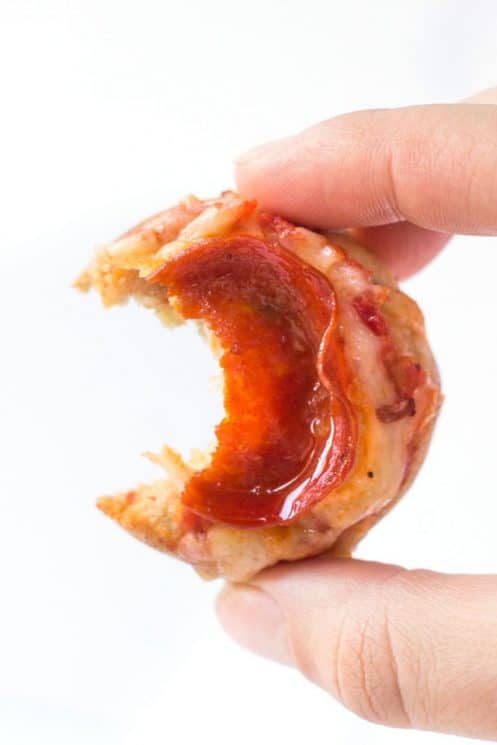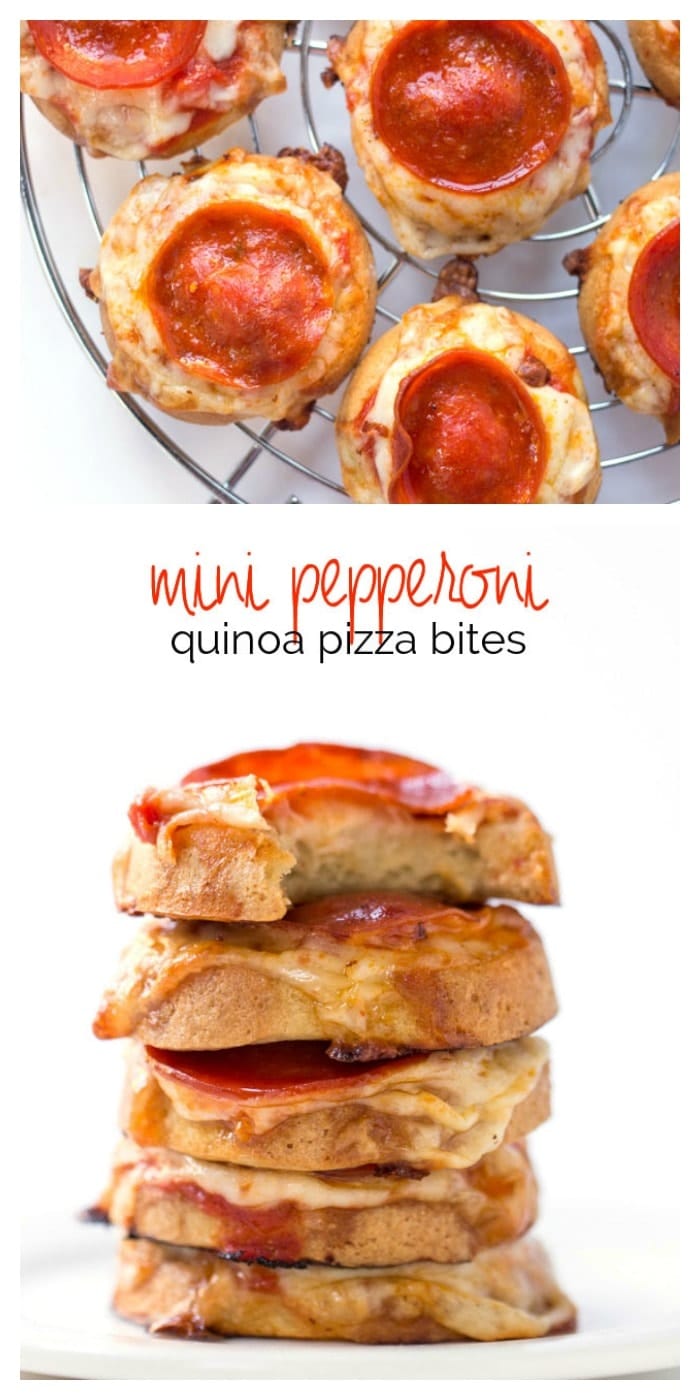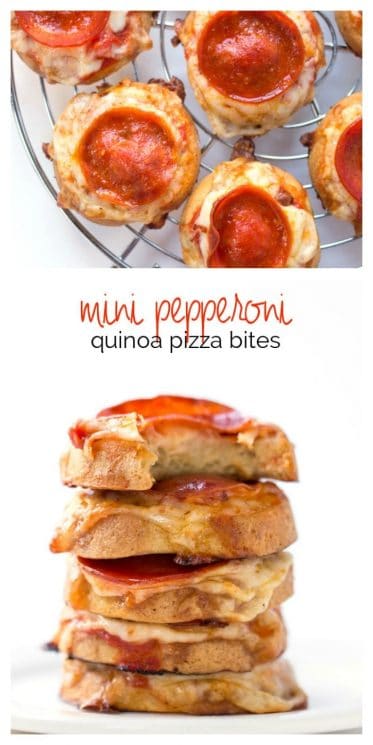 Mini Quinoa Pizza Bites
Think bagel bites but totally healthy and filled with protein. These little pizza snacks are made with quinoa; they're not only tasty but also packed with nutrients. Your kids will gobble them up!
Instructions
Soak uncooked quinoa for 6-8 hours.

Preheat oven to 425 degrees F. Line a 12-cup muffin tin with strips of parchment paper and drizzle 1/4 teaspoon of oil in the center. Spread around with your finger until evenly coated and set pan aside.

Thoroughly rinse quinoa, then add to a blender. Add remaining crust ingredients (1 tablespoon of oil should remain) and blend on high until smooth and creamy. It should resemble a thick pancake batter.

Pour 1 tablespoon of batter into prepared each muffin tin and bake for 10 minutes. Remove pan, flip crusts onto a baking sheet and return to oven baking for another 5 – 10 minutes until browned and edges are crispy.

Remove baking sheet from oven and top each pizza round with 1 teaspoon of sauce. Add a layer of cheese and then a slice of pepperoni, and bake for 8 – 10 minutes until the cheese has melted and started to brown.

Remove, let cool for a few minutes on the pan.

Garnish with herbs, pepper flakes, grated cheese, etc., (totally optional) and serve immediately!
Nutrition
Calories:
266
kcal
|
Carbohydrates:
25
g
|
Protein:
10
g
|
Fat:
15
g
|
Saturated Fat:
4
g
|
Cholesterol:
16
mg
|
Sodium:
629
mg
|
Fiber:
3
g
|
Sugar:
2
g
www.superhealthykids.com
Alyssa is the blogger and cook behind Simply Quinoa. Gluten-free website dedicated to healthy food, always with a little quinoa twist.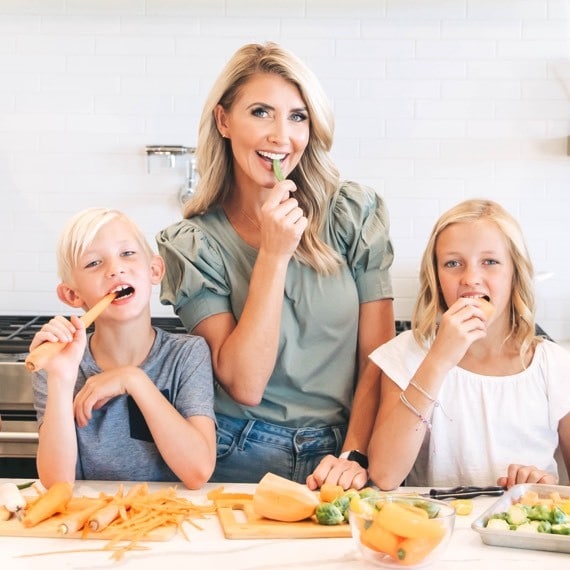 Natalie Monson
I'm a registered dietitian, mom of 4, avid lover of food and strong promoter of healthy habits. Here you will find lots of delicious recipes full of fruits and veggies, tips for getting your kids to eat better and become intuitive eaters and lots of resources for feeding your family.
Learn More about Natalie