Create and entire meal in just one pepper.  From the meatloaf to the mashed potatoes, it's all stuffed inside!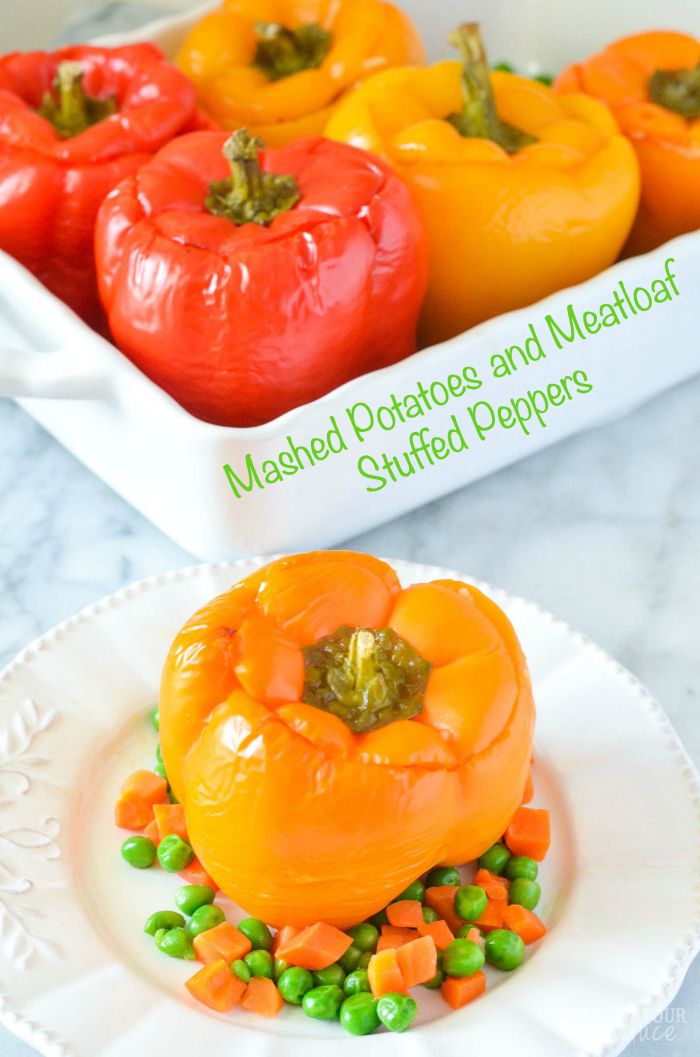 I don't know about you, but I do know that I love food that's fun, especially when it comes to cooking for our daughter.  She's a huge pepper fan!  She will eat them up as fast as you'd see a child eating candy.  She even does a bit of a happy dance + singing when I purchase them in the store.  Whenever I buy peppers we get at least two bags and the cashier always asks, "what are you making with these?" my response "they're snacks for my daughter".  No one can believe it.  It's funny because when I was pregnant I craved red pepper and ate about 2 a day, now she's following up and eats about 1-2 a day.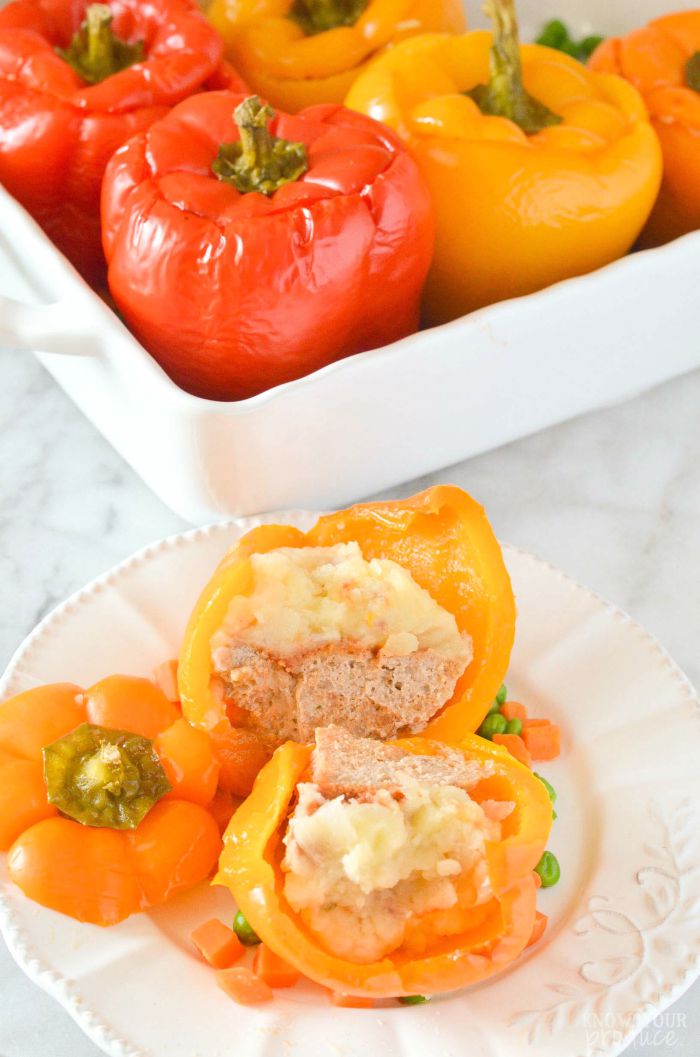 Thankfully my daughter isn't too picky when it comes to food and she's a huge meatloaf and mashed potatoes fan.  I thought I'd do a fun play on her favorites.  Traditional stuffed peppers with beef and rice covered in sauce are a family favorite here.  I just knew that this fun play would go over well.  While I was prepping the meal our little chef was helping and even picking out which pepper was going in her tummy.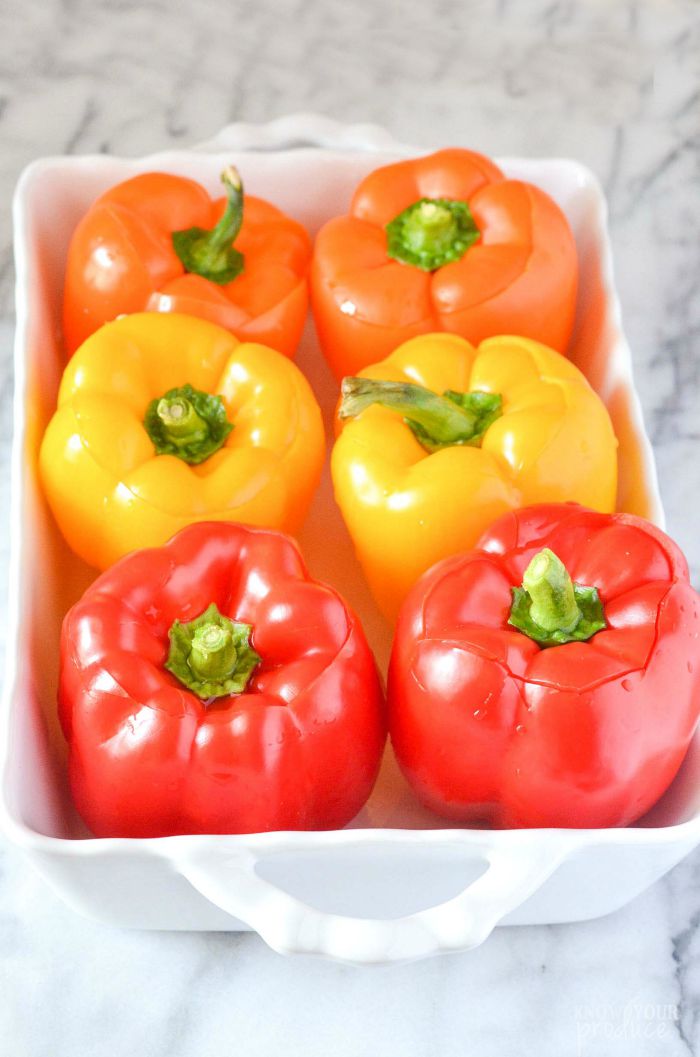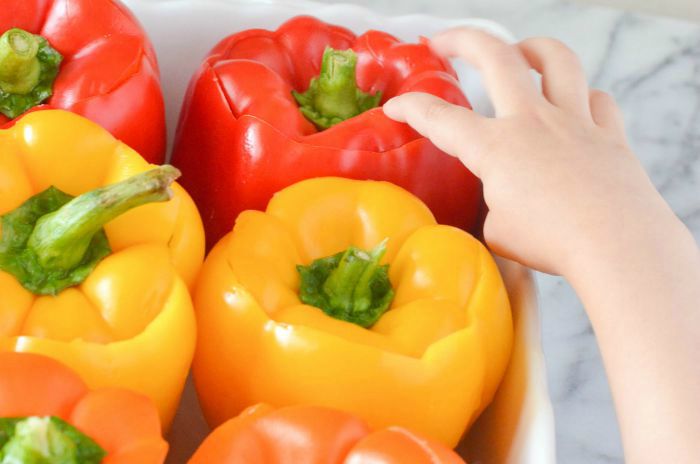 For the mashed potatoes, we use our Vegan Mashed Potatoes with Fried Onions and Coconut Oil recipe.  It has no added butter or milk and is a great dairy free option. I simply combined all the ingredients. (see full recipe below)
I love that I can have a complete meal done in one dish with this Mashed Potatoes and Meatloaf Stuffed Pepper Recipe. Not to mention, your family has a starch, protein and even some veggies!  The most important part is that my daughter had so much fun eating her Mashed Potatoes and Meatloaf Stuffed Peppers.  Traditional meatloaf and mashed potatoes would just be a loaf of sliced meat with a dollop of potatoes on the side.  She couldn't wait to eat the pepper and see what was inside for her!  If you're looking for more creative ways to enjoy meatloaf, you can even try meatloaf cupcakes!  These are especially fun for Halloween!