The complete guide to growing big, juicy flavorful berries in your own backyard!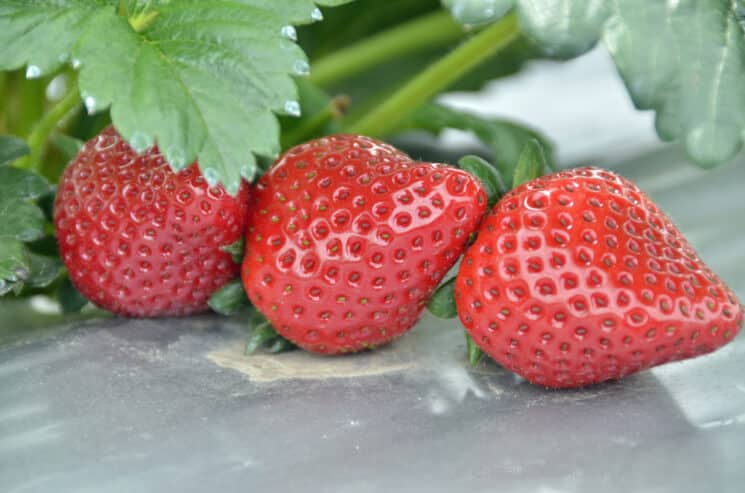 By following a few gardening practices, your berry plants can produce an abundance of nature's most delectable food. I'm going to teach you growing Blackberries, Strawberries and Raspberries. Berries are perennials and so can keep growing in the same spot for several years. When you are planting, pick a spot with good soil, or fortify it by adding lots of organic material before planting. Every area and climate has its own challenges and also benefits, so you may have to alter some of the things you do depending on where you live.
In general with berries, the 3 main things to think about are:
Variety
Fertilizing
Watering
Blackberries, raspberries and strawberries require a lot of the same fertilizing and watering practices and so I am going to talk about these in general.
Fertilizing
Berries are 'acid-loving' plants and so if your soil is alkaline you will need to add some things to make it more acidic. One really good way to do this is by adding sphagnum peat moss to your soil. It will not only improve soil texture, but it has a lower ph and so will acidify the soil. You can also add elemental soil sulfur to your soil especially if you live in the west as western soils tend to be more alkaline.
It is also good to add a complete fertilizer (nitrogen, phosphorus, potassium) as well as iron, zinc and manganese into the soil along with the organic matter before planting. This will give your berry plants all of the nutrients they need to grow well.
Watering
Berries love water. The best way to water is with a drip system so that you are not saturating the leaves and berries. They should be watered 2 times per week – and long enough to soak the bed thoroughly but not water-log it. The length of watering will somewhat depend on how hot your climate is.
Blackberries
These berries are great to grow because they are fairly adaptable in different climates. They tend to do well even in hotter areas where other berries may not.
Varieties
There 2 main types of blackberries:
Western Trailing: These grow as a vine which requires a trellis for support. Some of the best Western varieties are:
Siskiyou
Boysenberry
Thornless Boysen
Marion
Eastern Erect/Semi-Erect: The erect variety have stiff upright canes that do not require support. Semi-erect do require some type of support to keep the berries off the ground. Some of the best Eastern varieties include:
Apache (erect)
Arapaho (erect)
Navajo (erect)
Triple Crown (semi- erect)
Chester (semi-erect)
Prime Jan (semi-erect)
My blackberries are Triple Crown. They are a thornless variety which is great when kids are involved. I have my blackberries on a trellis to keep them off the ground.
Strawberries
Strawberries are divided into 2 main types:
June Bearing: These strawberries produce in a more concentrated period of time so you get a larger crop at once. This is good if you need a lot at a time – for jam making. Good varieties include:
Ventana
Sequoia
Camino Real
Camarosa
Ever Bearing: These types of strawberries give a larger yield overall and produce over a long season. Good varieties include:
Albion
Diamante
Fern
Selva
Hecker
My strawberry plants are mostly Albion with a few Ventana mixed in there. One important thing about strawberries is to remove the runners. This will help your plants produce more berries by keeping the strength in the plant and not putting out runners for new plants.
Raspberries
These berries also come in June bearing and Ever bearing varieties.
June Bearing varieties: Prelude, Encore, Canby, Meeker, Newburgh, and Tulameen. June bearing varieties produce their fruit on second year canes. So in the winter when the leaves are gone, you should remove all of the canes with produced fruit the prior summer.
Every Bearing varieties: Autumn Bliss, Dinkum, Heritage, and Fall Gold. These varieties produce on first year canes. You can cut off the tops of these canes where they produced berries and they will produce a smaller crop further down the next spring. If you cut down the entire cane in late fall or early spring, they will produce one very large crop each year.
Growing berries does take some patience, time and care, but it is so worth it!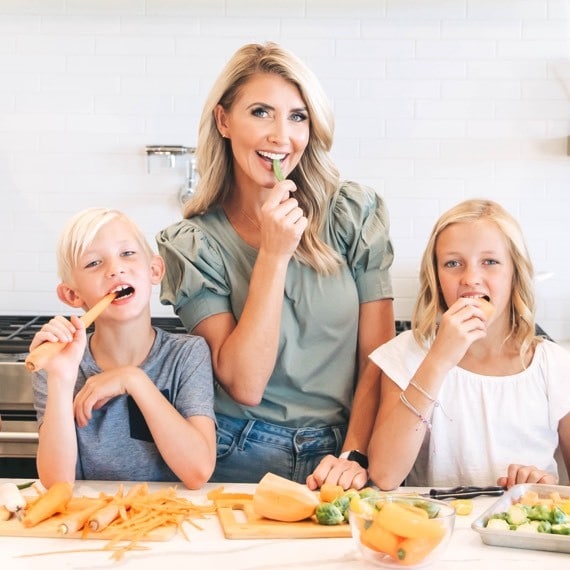 Natalie Monson
I'm a registered dietitian, mom of 4, avid lover of food and strong promoter of healthy habits. Here you will find lots of delicious recipes full of fruits and veggies, tips for getting your kids to eat better and become intuitive eaters and lots of resources for feeding your family.
Learn More about Natalie