It's not often that I buy Nutri-grain bars.  We actually really like them (the taste that is) but even though they say "Made with real fruit", there's a lot more in them than that- including food dyes!  Recently, we stopped purchasing foods with dyes because of my niece Maddie.  She's one of those that turns hyperactive when she eats them. Now we check every label!
So, what do we always do when my kids like something that I'm not comfortable having in the house?  We make our own!  Which is what we decided for the delicious Nutri-grain bars.  We made our own cereal bars with more natural ingredients, actual fruit, and no food dyes to be found!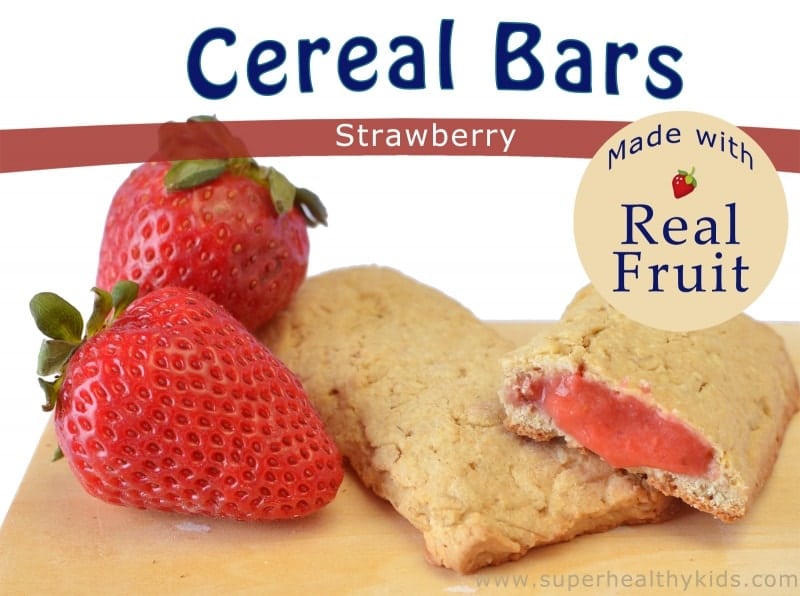 Let's compare our list of ingredients- The commercial version has a few ingredients we don't like and a whole lot of other ingredients we don't normally keep in our pantry. Our filling consisted of pure strawberries, while the commercial brand listed more sugar than strawberry in the filling.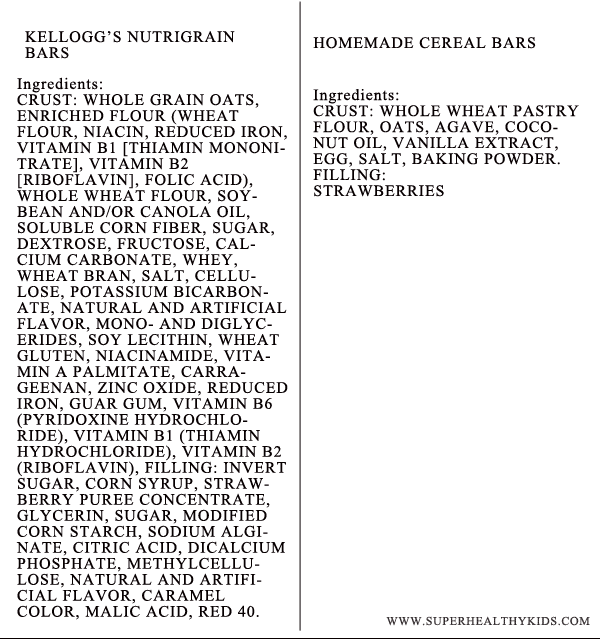 Making your own can be fun to experiment with other filings as well. Stick with the fruit that is in season, or even just use some whole fruit jam as your filling.  Or for dessert, try almond butter and chocolate chips!
OUR LATEST VIDEOS
OK- So this is what we did for our Homemade Strawberry Cereal Bars Recipe.  First I made the dough (full recipe below)
Then,  we rinsed, de-stemmed, and chopped up the strawberries in a food processor until smooth.   I've also done this where I break up the strawberries over the stovetop first, over some low heat, and then blend it up. It does get a little smoother, but you may want to leave it chunky. Your choice.
Then, we rolled out the dough, and spread our strawberries down the side of a square piece of dough, and folded over.  We pinched the sides to keep the filling in, and then baked it.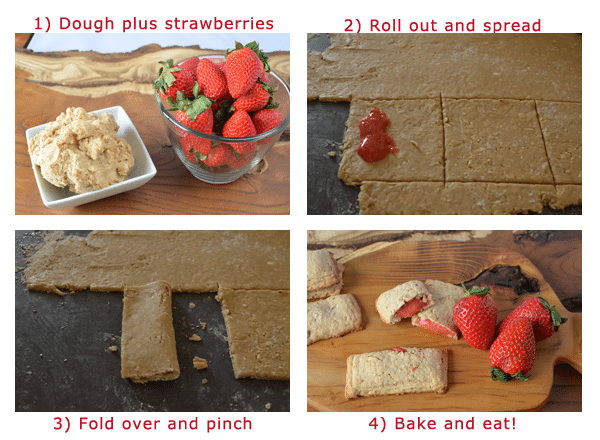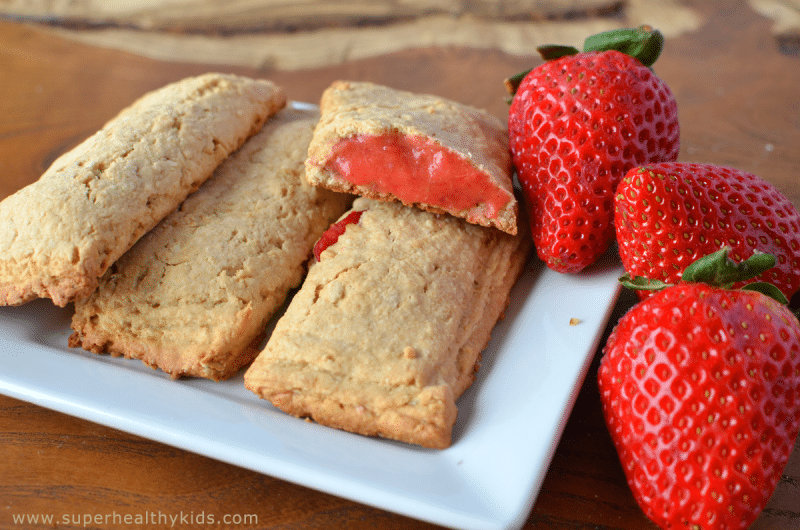 They turned out truly delicious!   The one complaint I had from my kids (and husband), was there wasn't enough filling. The more filling I tried to add, the tougher it was to fold the dough over without everything spilling out.  So, if you have any advice, let us know! These make the perfect healthy snack!