Healthy Greek Gyro Recipe
My husband spent some time in Greece, and when I asked him what recipe I should make that reminded him of Greece, he immediately said 'Gyros!' I was excited because I love gyros – how did I not think of that? I immediately got to work trying to figure out how to make a traditional Greek gyro, and then immediately found out I would need to make some modifications. Traditional Greek gyros are made with pieces of meat, which usually have a high fat content. The meat is placed on a tall vertical spit, which rotates on an electric broiler. The reason for cooking the meat vertically is so that the fat can drip down and keep the meat moist and flavorful. Then the outside of the meat is sliced thin, and it is generally served on a pita, rolled up with Tzatziki sauce, tomatoes, onions and fried potatoes.
I thought the traditional meat used in Greece was lamb, but it is actually pork or chicken. Lamb and beef are what are most commonly used in Greek-American gyros. As flavorful as fatty cuts of meat are, I decided to keep our Greek gyros a little leaner and amp up the flavor using herbs and spices. They turned out delicious! I can't wait to share this Healthy Greek Gyro Recipe with you, so let's get started!
Start with:
1 pound of ground turkey
10 ounces of frozen spinach, thawed and squeezed.
Add to your bowl:
1 tablespoon grill seasoning
2 teaspoons ground cumin
1 tablespoon chili powder
1 tablespoon coriander
1 teaspoon dried oregano
2 pinches ground cinnamon
1/2 cup feta crumbles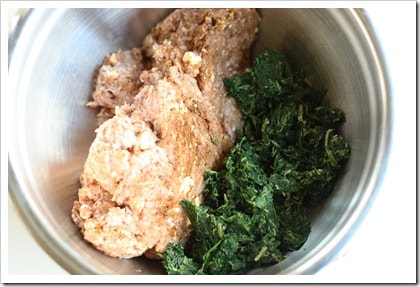 Mix together and shape into a loaf. Bake at 425 F for about 25-30 minutes. You can use a meat thermometer and cook until the center is 165 F.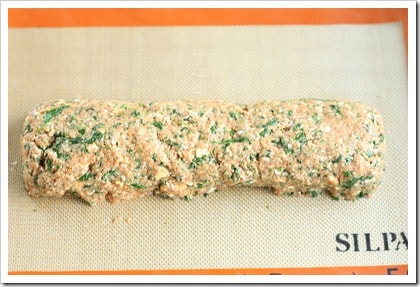 While your turkey is baking away, and smelling delicious, make your Tzatziki sauce. Mix the following together: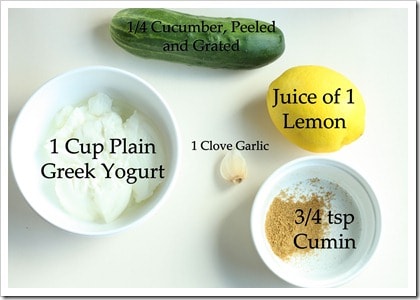 Then take your pitas, wrap them in foil and stick them in the oven with your baking turkey for a few minutes to warm them up.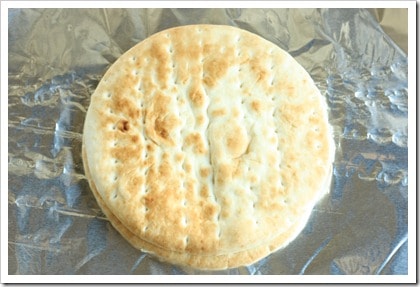 Once your turkey is done, slice it up.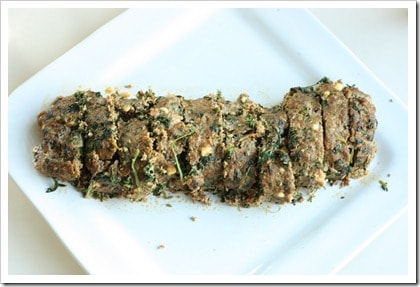 Then assemble. We garnished with fresh tomatoes and cucumbers, but if you want to be really traditional, you can use onions and potatoes also. I also think sprinkling a bit more feta and some crunchy green lettuce would be delicious.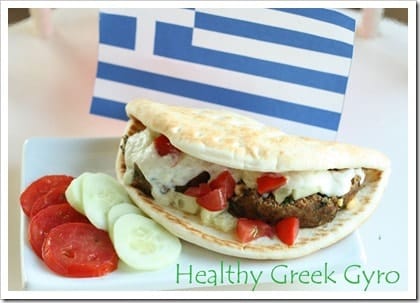 It was fun to introduce a little Greek culture to our kids through eating a delicious and healthy meal!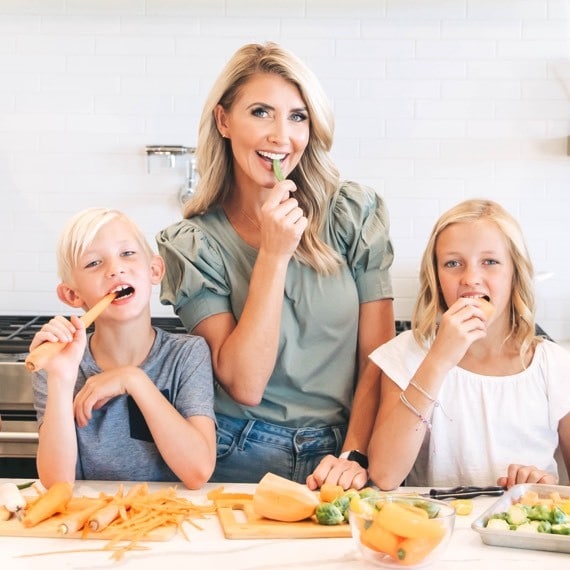 Natalie Monson
I'm a registered dietitian, mom of 4, avid lover of food and strong promoter of healthy habits. Here you will find lots of delicious recipes full of fruits and veggies, tips for getting your kids to eat better and become intuitive eaters and lots of resources for feeding your family.
Learn More about Natalie