Gourmet Almond Butter Recipe
We love snacking on almonds. They are sweet and crunchy and packed full of nutrients and protein. We usually combine them in some sort of trail mix with dried fruit. I've made almond butter before, but I have always felt like it needed a little something more than just almonds. Even though these recipes definitely are more gourmet than regular almond butter, they each only have a few ingredients and don't take much longer at all to make! I have found that it is much cheaper to buy nuts in bulk. I usually buy my almonds at Costco, but decided to give the bulk section at my local health food store a try. They had so many options! I loved it and so did my 4 year old. She loved helping me decide which ones to buy and scooping them into the bag.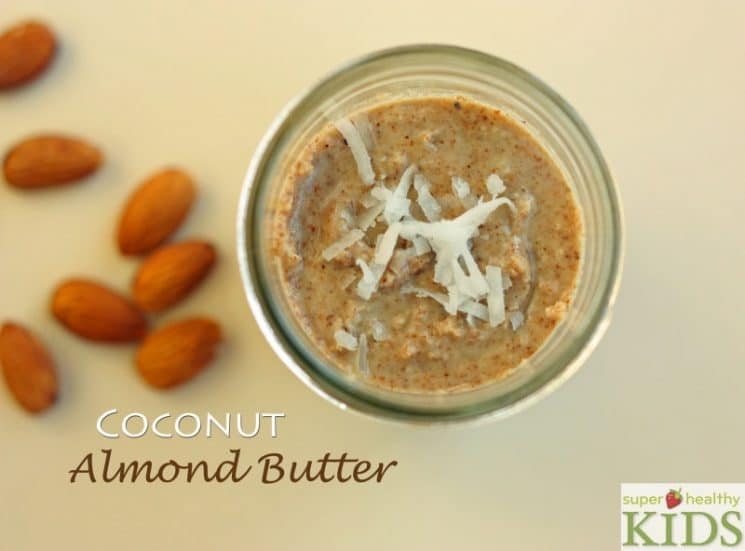 To make this variety, all you need is plain roasted almonds, unsweetened coconut flakes, and coconut oil. Combine in a high powered blender or food processor until smooth and creamy. I feel like almond butter takes quite a bit longer to process than peanut butter. It seems like almonds are a bit 'drier' than peanuts, which is kind of weird because they have the exact same fat content. (14g of fat for 1 ounce of nuts) When I make peanut butter I don't feel like I need to add any extra oil, but with almond butter I feel like it does need a little bit to get it to be smooth and creamy. Which is why coconut oil was perfect for this recipe. It helps give it the smoothness and creaminess and also adds a great hint of coconut flavor.
This next recipe is a slightly sweetened with a delicious honey flavor. The ingredients: Almonds and honey. So simple! Place almonds on a baking sheet and drizzle with honey. Place in your oven at 350 degrees for 10 minutes. Let the almonds cool before blending. Tip: If you put foil down on a baking tray, don't let the almonds dry on the tray. The honey will stick to it and rip the foil. Just transfer them to a different pan or boil to let them cool. Once they are cool, blend in a high powered blender or food processor until smooth. The longer you process, the more smooth your almond butter will get. If you find it is too thick and just not smoothing out, add a little bit of oil.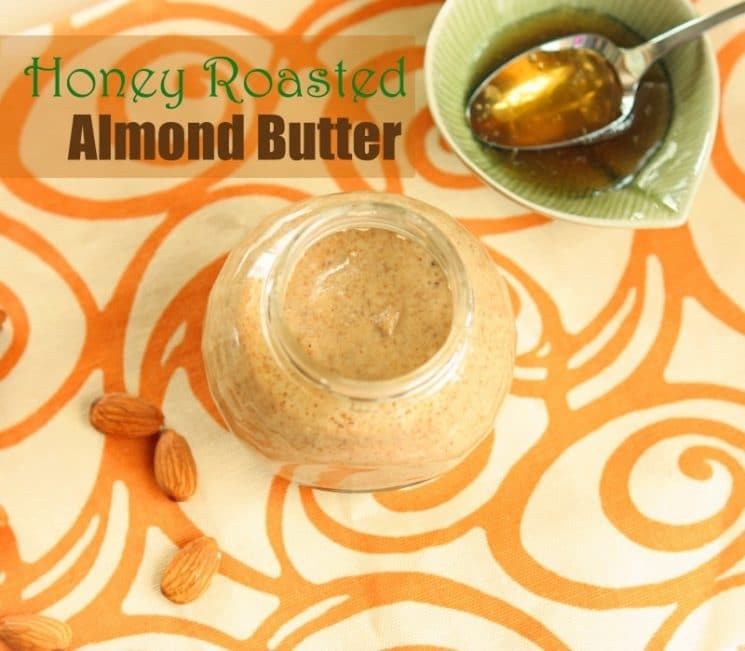 Gourmet Almond Butter Recipe
Ingredients
Coconut Almond Butter
2

cups

of dry roasted almonds

1/3

cup

of unsweetened coconut flakes

1 – 2

tbsp

coconut oil

1/2

tsp

of salt

optional
Instructions
Coconut Almond Butter
Place all of the ingredients into a food processor or high powered blender. You may have to process for up to 10 minutes. At this point it may still be a little 'chunky'. Continue to process until it reaches desired smoothness.

Scoop out your fresh almond butter and place in an airtight container or jar.
Honey Roasted Almond Butter
Preheat oven to 350 degrees F.

Line a baking sheet with aluminum foil. Add almonds, then drizzle them with honey. Using a spoon, coat almonds with honey so that they are all covered, then press them down into a flat layer. Bake in the oven for 10 minutes.

After almonds are done cooking, transfer to a different pan or bowl and let cool.

Transfer almonds to a food processor or high powered blender. Process until almonds are crumbly, then add salt and oil, if using. Continue to process until it reaches desired smoothness.

Place in an airtight container or jar.



www.superhealthykids.com
You will love the fresh creamy taste of these almond butters. It is best to store in the fridge if you aren't going to eat it right away.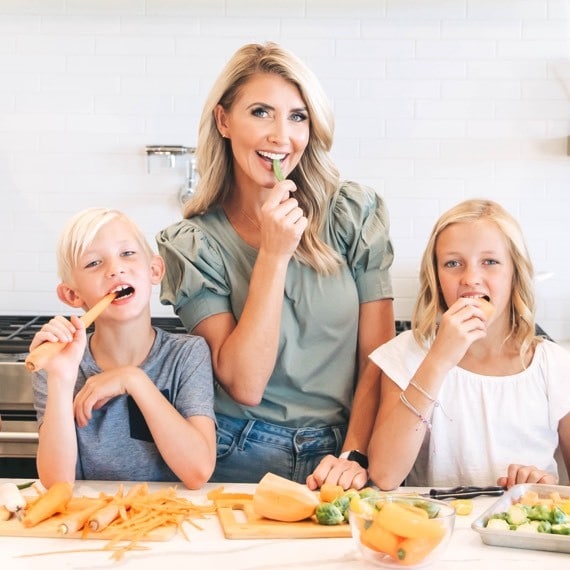 Natalie Monson
I'm a registered dietitian, mom of 4, avid lover of food and strong promoter of healthy habits. Here you will find lots of delicious recipes full of fruits and veggies, tips for getting your kids to eat better and become intuitive eaters and lots of resources for feeding your family.
Learn More about Natalie