Enchiladas are a classic dish that is super popular for dinner.  Typically the recipe involves chicken, cream of chicken soup, cheese, sauce, more cheese, white tortillas……..you get the idea.  These veggie enchiladas are the healthy twist on our version of this meal Super Healthy Kids style.  You can make them open face, or rolled up like a burrito and either way you serve them they are delicious!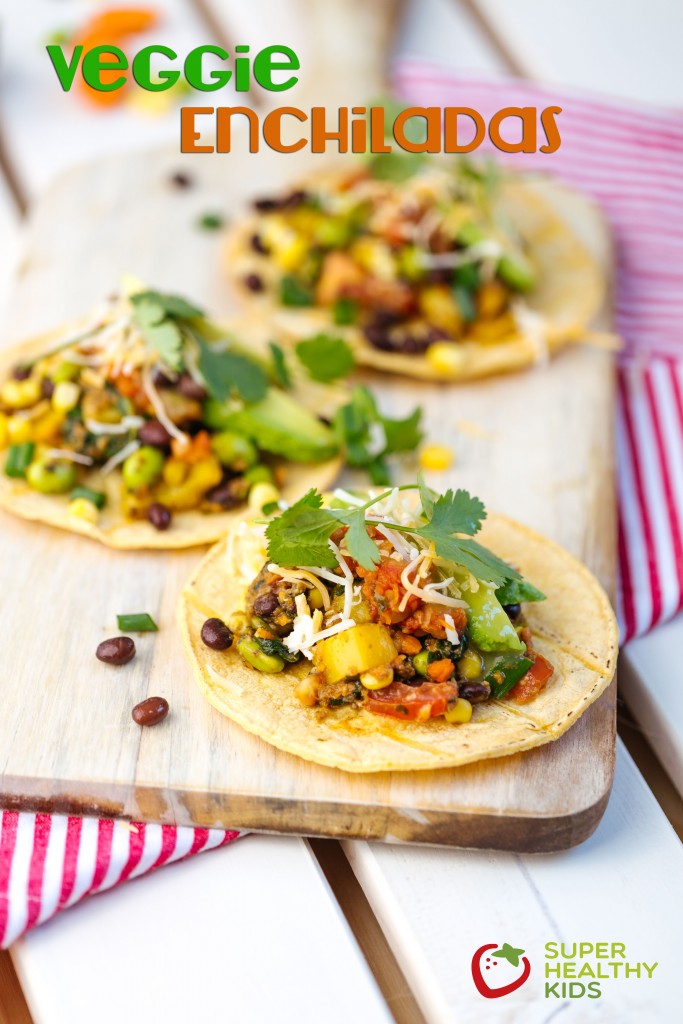 We love fresh salsa, and it is great to make it yourself.  In any amount all you need is chopped tomatoes, onions, bell peppers, cilantro (which is very easy to grow yourself), some lemon or lime juice, and a little salt.  You can grow all these ingredients in your own garden quite easily.  We grew cilantro one year and it never died! That thing came back every year bigger and bigger, we finally had to pull it out by the roots it was so out of control.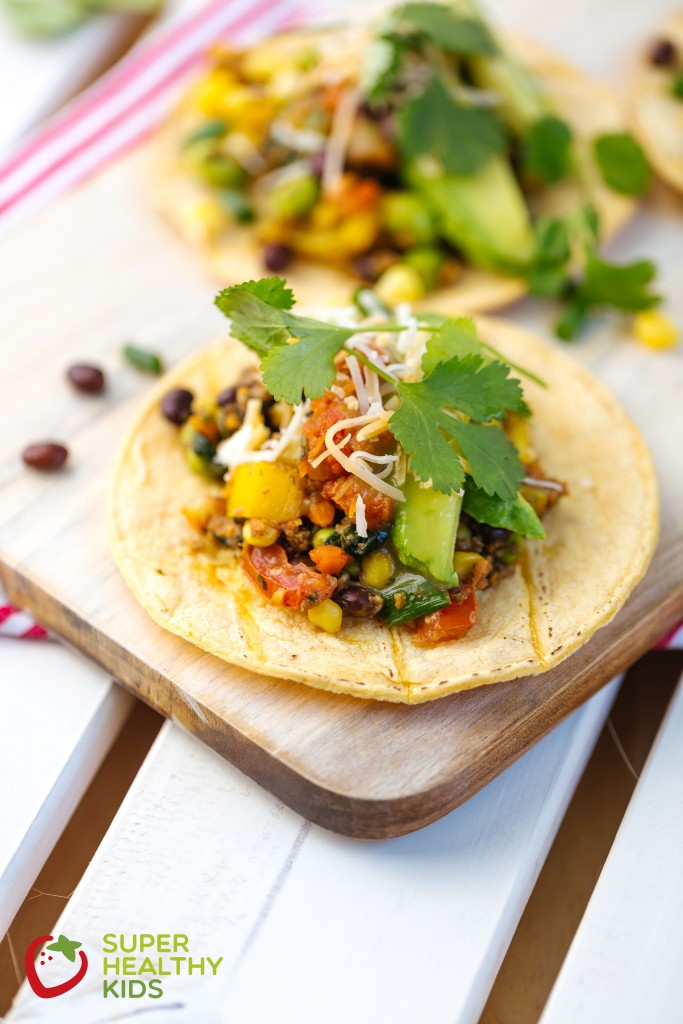 For our enchiladas, we used mushrooms, carrots, garlic, green onions,  Pulse together in the food processor just until combined but not pasty.  Then we sauteed with edamame, corn, black beans, tomato and bell pepper.   Last we sliced some avocado and drizzled green chili sauce on over it.  Top with a little Mexican cheese mix and cilantro and dinner is ready!   We used corn tortillas for our open face version making this meal gluten free.  You can also place these on a baking tray and before adding the cilantro and avocado, sprinkle with cheese and bake in the oven at 375 degrees F just until the cheese is melted.  Then add your avocado and cilantro.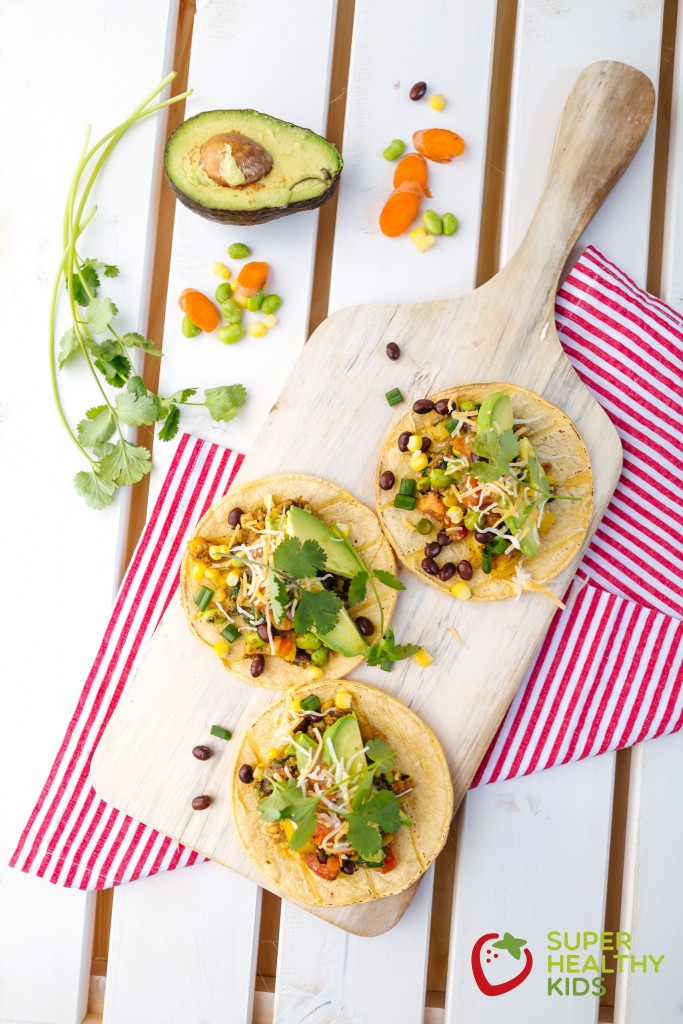 To make a more classic version of this, simply place your filling on a whole wheat tortilla, roll it up and place in a baking dish.  Once all your enchiladas are rolled up, drizzle with your green chile sauce (this is usually not spicy at all by the way)  and cheese.  Bake in your oven at 375 degrees F for 5-7 minutes or until the cheese is melted and bubbly.  Top with avocado and cilantro and serve!