Creamy Parmesan Dijon Cheese Sauce Recipe for Veggies
I'm helping with a big Valentine's party for our church this weekend and we are serving dinner to 120 people – wo! Anyway, on the menu is chicken cordon bleu and we wanted to serve it with a sauce. I found a sauce recipe and have experimented with several different versions until I am pretty sure I have perfected it. Anyway, when I was making one of the batches I was also getting dinner ready for my family and we were having vegetables – the broccoli, cauliflower, carrot blend. All of the sudden a light went on that this would be so delicious over vegetables! Both of my girls are big sauce lovers – Sophie (the 2 year old) especially. In fact, I really have to limit the amount of sauce I give her with things or she will end up just eating the sauce and nothing else. But the good thing about sauces, is that it usually gets kids to eat more of whatever you are serving with the sauce. In this case, vegetables. I also think this would be really good on asparagus – forget hollandaise……….
Gather your ingredients, because once you start the sauce you won't want to leave your pot for very long.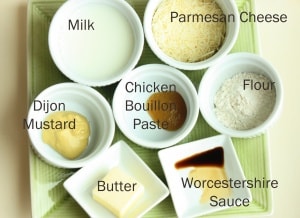 You start this sauce by making a roux – melt butter in a pot over medium heat and add flour. Mix until incorporated and it has made a thick paste.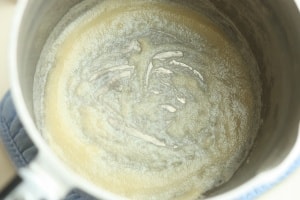 Next you will slowly add milk, whisking constantly to so that there are no lumps. Also add the chicken bouillon at this point.
You will want to continue to whisk the mixture over medium heat for about 5-7 minutes until it thickens slightly. Remove it from the heat, and then add Worcestershire sauce, mustard, and the Parmesan cheese. Continue to stir until the cheese is melted and everything is incorporated. A word to the wise – don't use shredded Parmesan from a bag. It won't melt and then you will have little shreds of it in your sauce. You can use pre-grated, or finely grate it yourself, but just make sure it is very fine.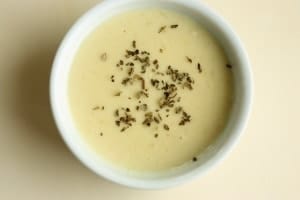 Drizzle over your veggies and watch your kids eat them up. If your kids don't like things 'touching' you can also put the sauce in a little container and let them dip the veggies in it. This Creamy Parmesan Dijon Cheese Sauce Recipe is tangy, cheesy and delicious. If your kids have really particular palates, you can add a little less mustard and a little less Parmesan cheese to make a sauce that is more mild. My kids loved this sauce and wanted to eat it with a spoon………just sayin'.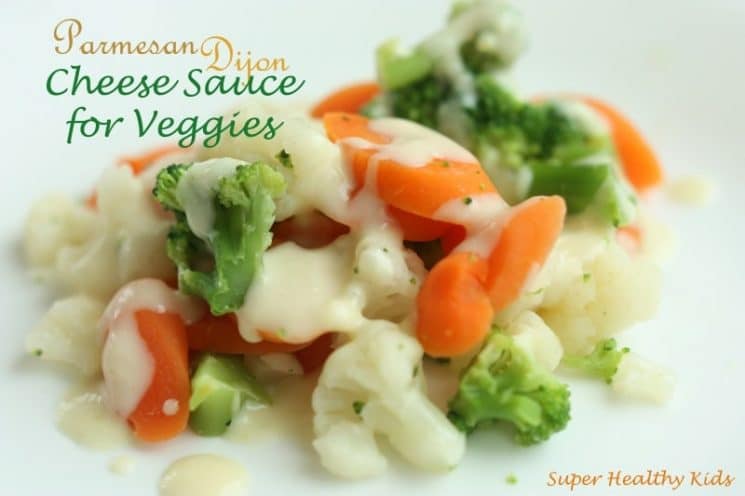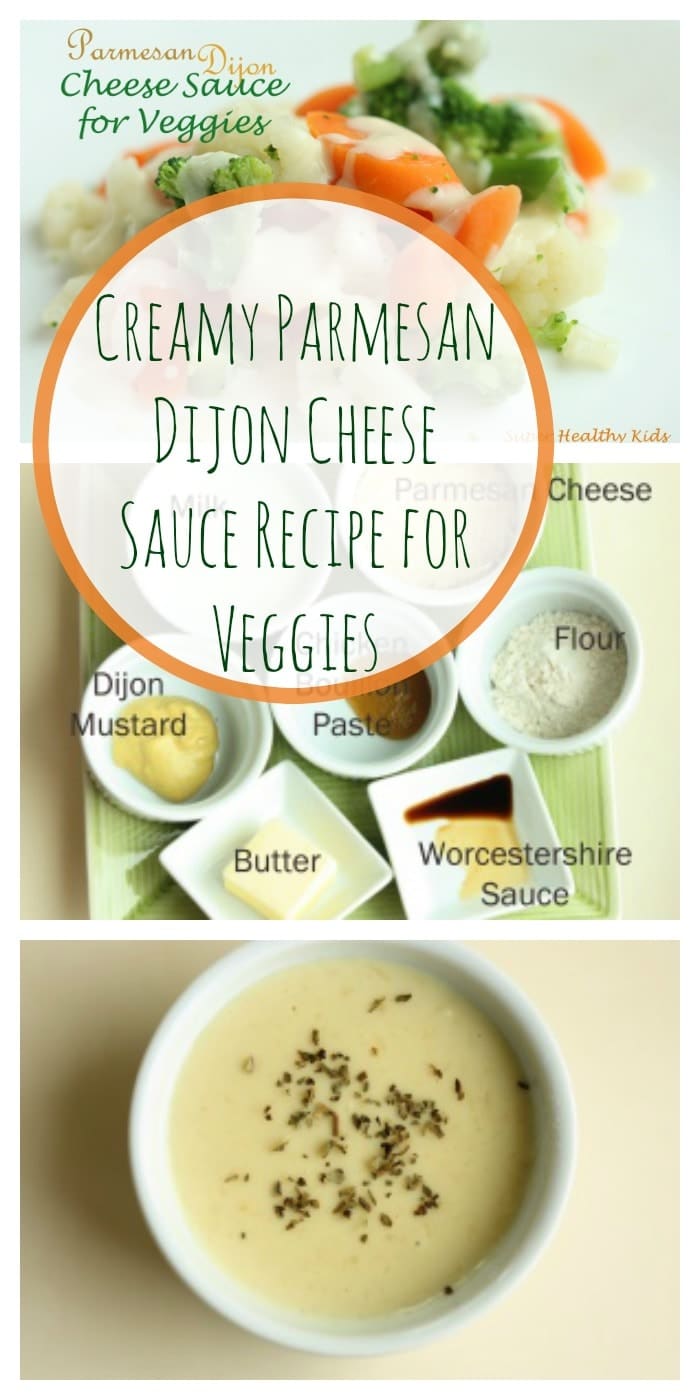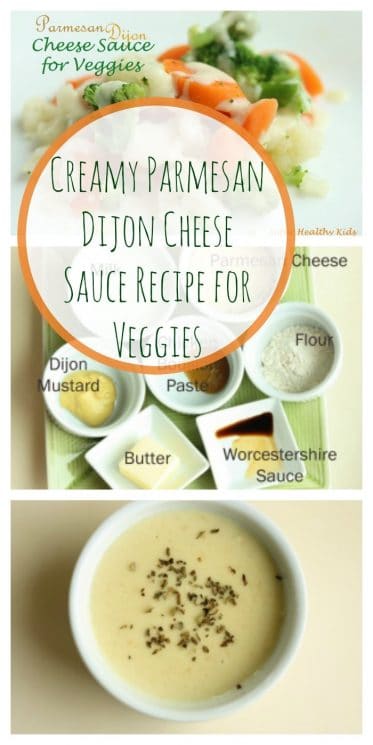 Creamy Parmesan Dijon Cheese Sauce Recipe for Veggies
Drizzle this creamy and delicious parmesan dijon cheese sauce over veggies and watch your kids eat them up.
Instructions
Melt 2 tablespoons butter in a medium sauce pan over medium heat.

Whisk in the flour to form a roux.

Slowly pour in the milk while whisking constantly, make sure there are no lumps.  Stir in the bouillon.

Whisk constantly until the mixture begins to thicken, about 5 to 7 minutes.

Remove from heat and stir in mustard, Worcestershire sauce, and Parmesan cheese.  Stir until the cheese is melted.  Keep the sauce warm.
www.superhealthykids.com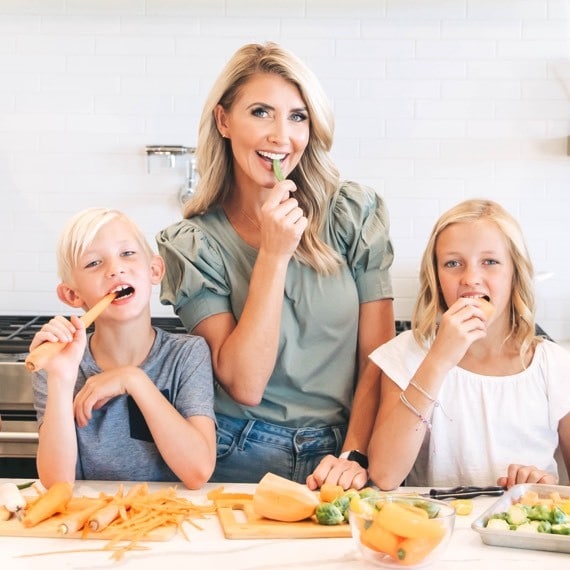 Natalie Monson
I'm a registered dietitian, mom of 4, avid lover of food and strong promoter of healthy habits. Here you will find lots of delicious recipes full of fruits and veggies, tips for getting your kids to eat better and become intuitive eaters and lots of resources for feeding your family.
Learn More about Natalie