Chicken Breast Challenge: Ten Ways to Feed a Family with 1 Chicken Breast
Shift toward a plant-based style of eating with these ten meal ideas that use just one chicken breast for four people, rounded out with lots of veggies, legumes and whole grains.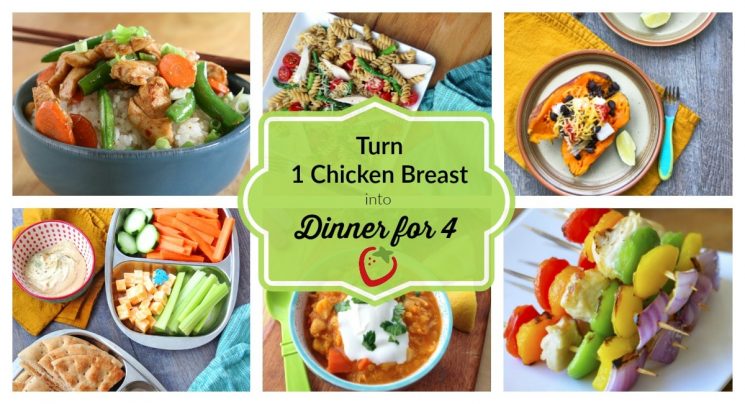 "Plant-Based" has become a buzzword lately, and we're all about it. Not because we're vegetarians (we're not) but because we know that whole plant foods like vegetables, beans, fruits, and whole grains are the most powerful promoters of good health for kids and grownups alike.
That doesn't mean, of course, that you have to give up meat to be healthy. Lean meats provide important protein to growing kids. And when it comes to feeding a family, a little meat can go a long way! Here are ten favorite ways to incorporate just ONE cooked chicken breast into a plant-powered dinner that feeds an entire family. Enjoy!
Curry with Lentils and Chickpeas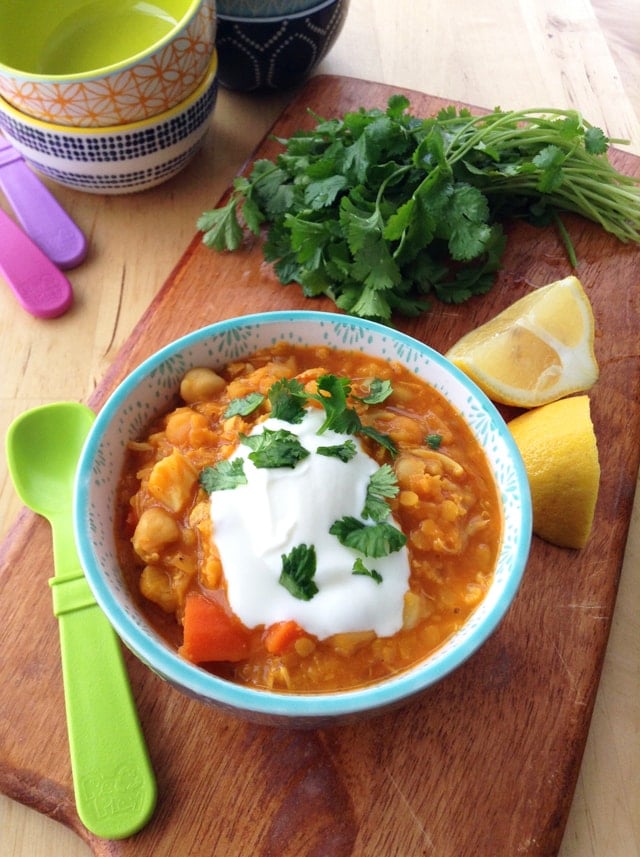 Try this hearty, non-spicy curry that's packed with legumes and vegetables and just enough chicken to satisfy the meat-eaters at the table.
Pasta with Veggies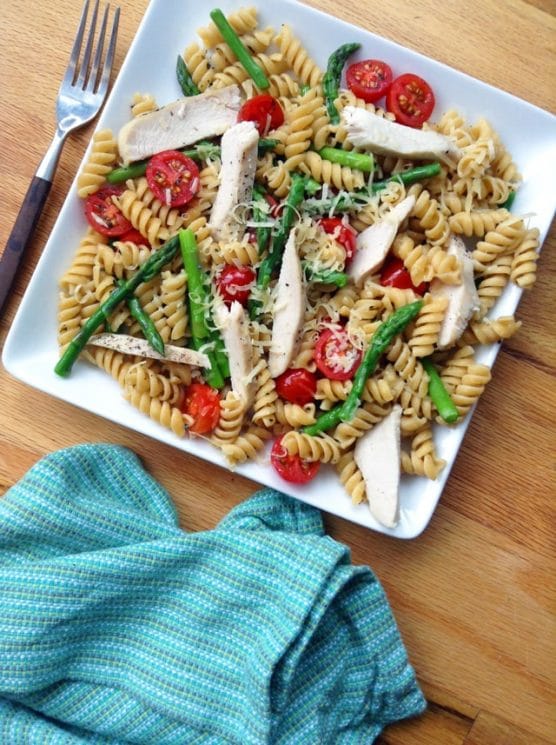 Enhance Broccoli Alfredo, Pasta Primavera, or another veggie-filled pasta dinner with a few strips of baked or grilled chicken on each serving.
Bean Tacos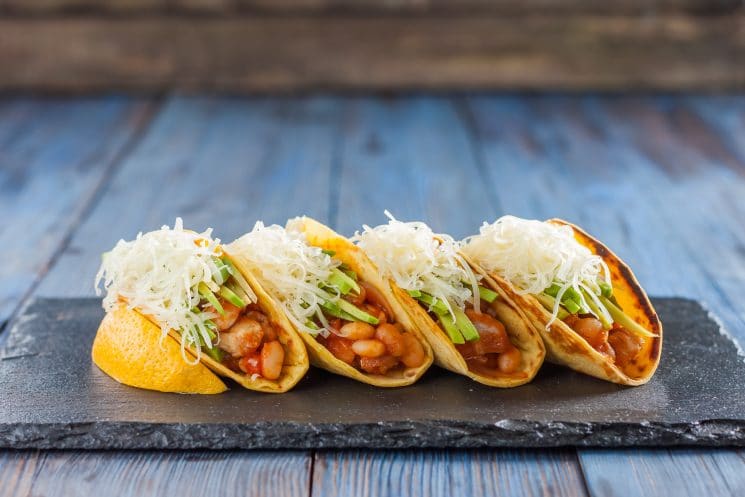 Stuff hard or soft tortillas with white or refried beans, cheese, chicken, lettuce and tomato for a fresh weeknight meal.
"Bistro Box" Spread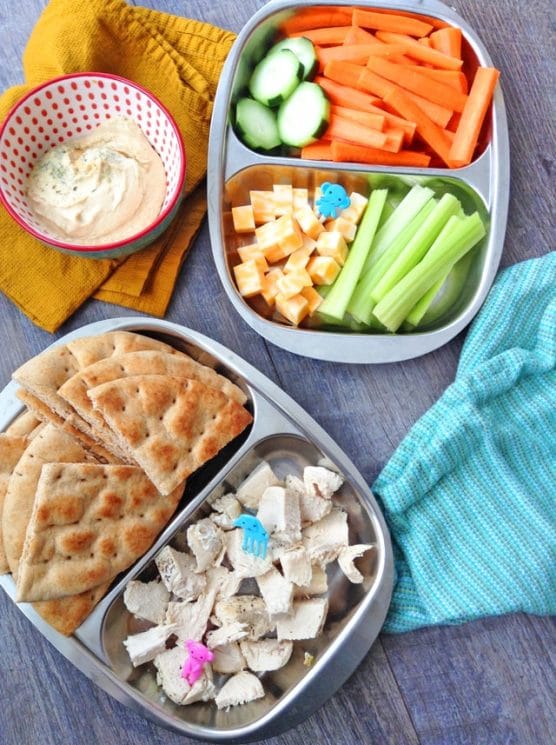 Ever had a Starbucks "Bistro Box"? Turn the concept into a dinner spread by serving hummus, pita chips, raw veggies, cheese, and cubes of chicken family style. My kids love to eat this on the floor like a picnic!
Loaded Sweet Potatoes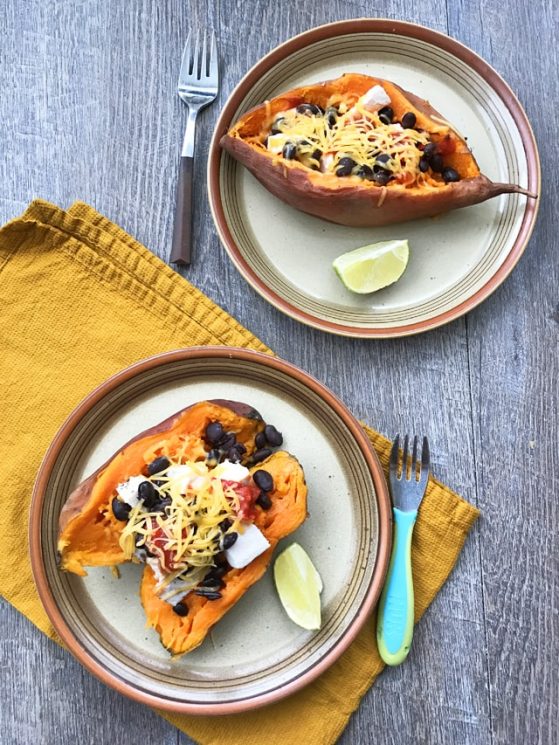 Stuff baked sweet potatoes with black beans, chicken, salsa, and a sprinkle of cheddar. We like to cook our sweet potatoes in the slow cooker or Instant Pot for super creamy sweets.
Veggie Pizza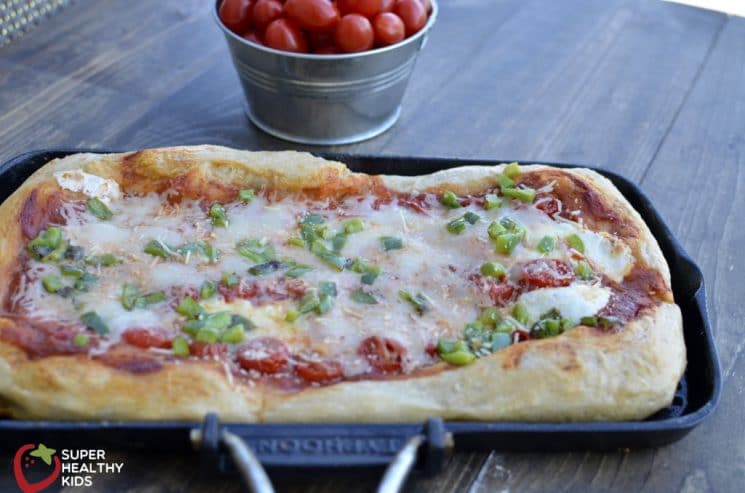 Top a whole wheat pizza crust with broccoli, peppers, mushrooms, or any other favorite veggies, plus a cubed chicken breast.
Colorful Kebabs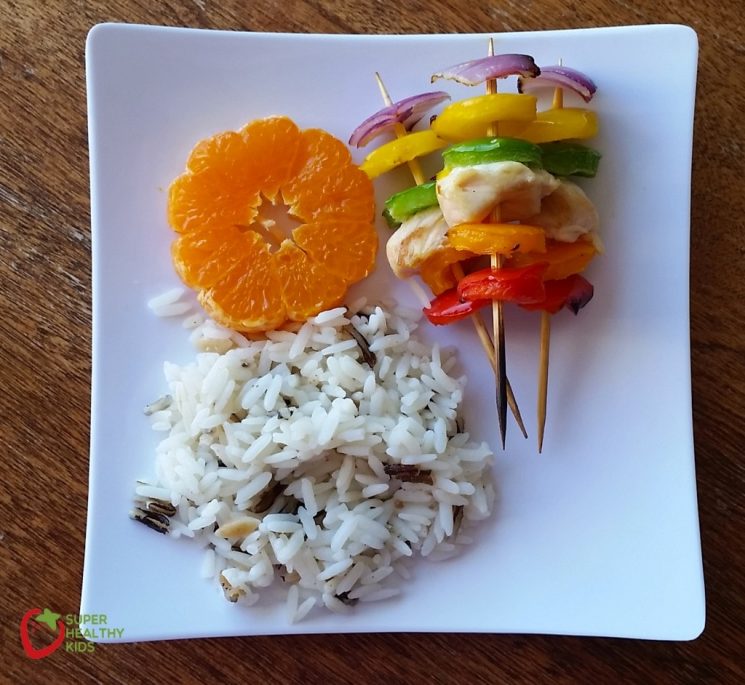 Add one piece of chicken to mostly-veggie kebabs, grill, and serve with a side of brown rice and fruit.
Asian Stir Fry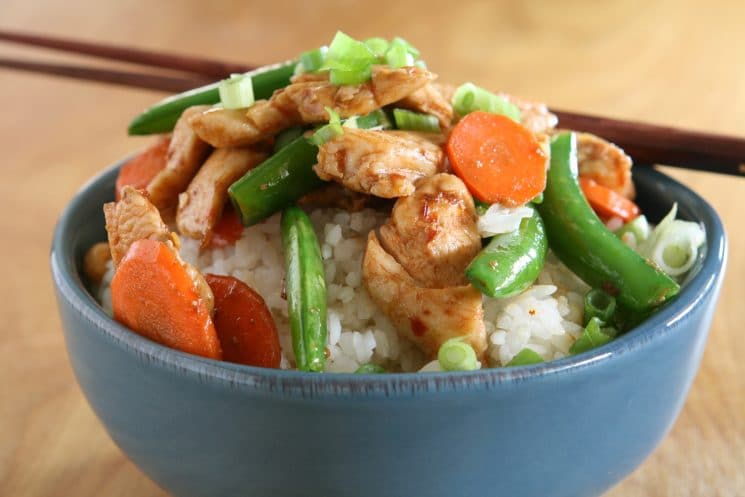 Stir-fry bell peppers, carrots, broccoli, and snap peas with a little teriyaki sauce and one cubed chicken breast. Serve over rice.
Salad Bar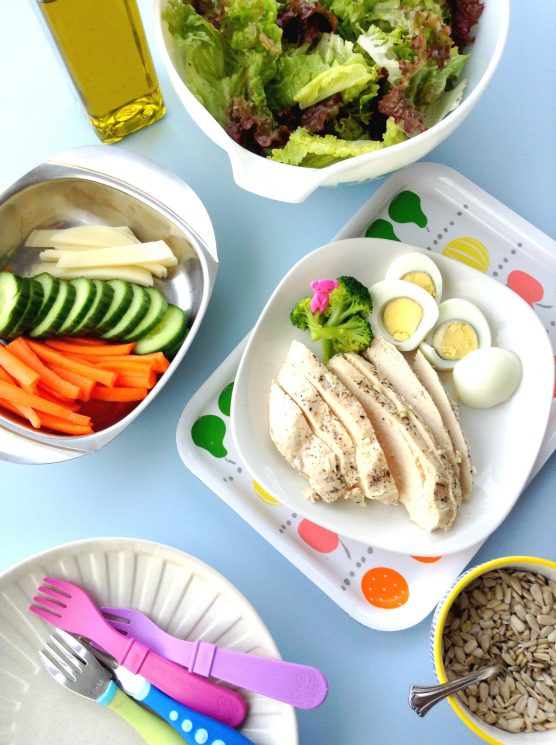 Set out bowls of lettuce, beans, vegetables, croutons, and chicken, and let kids build their own salads. The more kinds of salad toppings you can offer, the more fun it is for kids to customize (and the more likely they'll be try something new.)
Mostly-Veggie Chili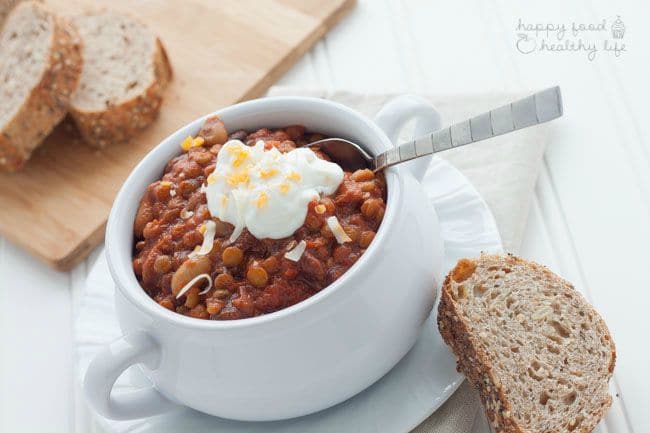 Simmer up a batch of your favorite vegetarian chili, then add one shredded chicken breast to the pot, or divide it among bowls like a garnish.
We hope you'll try some of these ideas, and get smiles all around! And tell us: how do you like to stretch a little bit of meat into a full meal?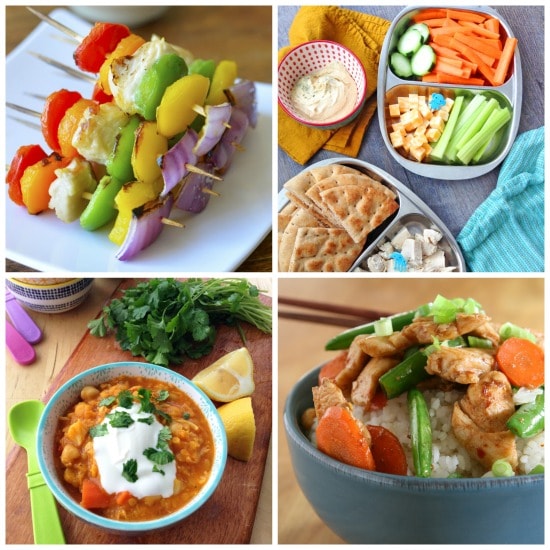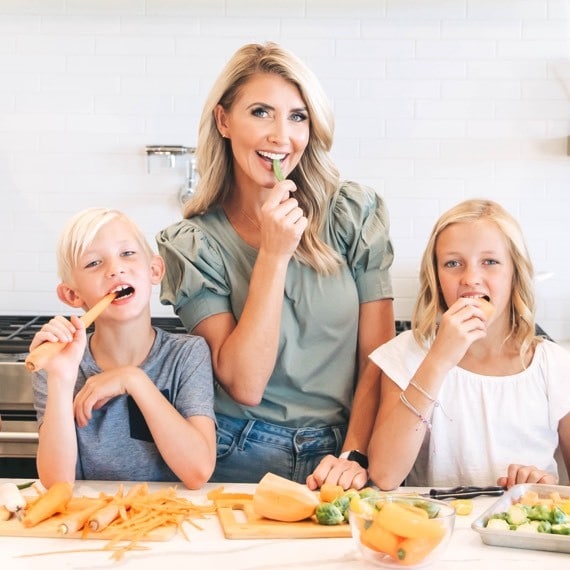 Natalie Monson
I'm a registered dietitian, mom of 4, avid lover of food and strong promoter of healthy habits. Here you will find lots of delicious recipes full of fruits and veggies, tips for getting your kids to eat better and become intuitive eaters and lots of resources for feeding your family.
Learn More about Natalie