I do not need a photo to prove my kids were head over heels for this one!  If me and the kids had our way, we'd be eating breakfast food morning, noon, and night.  And at the top of our list would be French Toast!  This time, we skewered (with chop sticks) the French toast with blackberries.  Then I made a blackberry syrup– more like a sauce.  This was a fun way to eat French toast, because we could dip the Kabob into the sauce, rather than pouring it over our plates.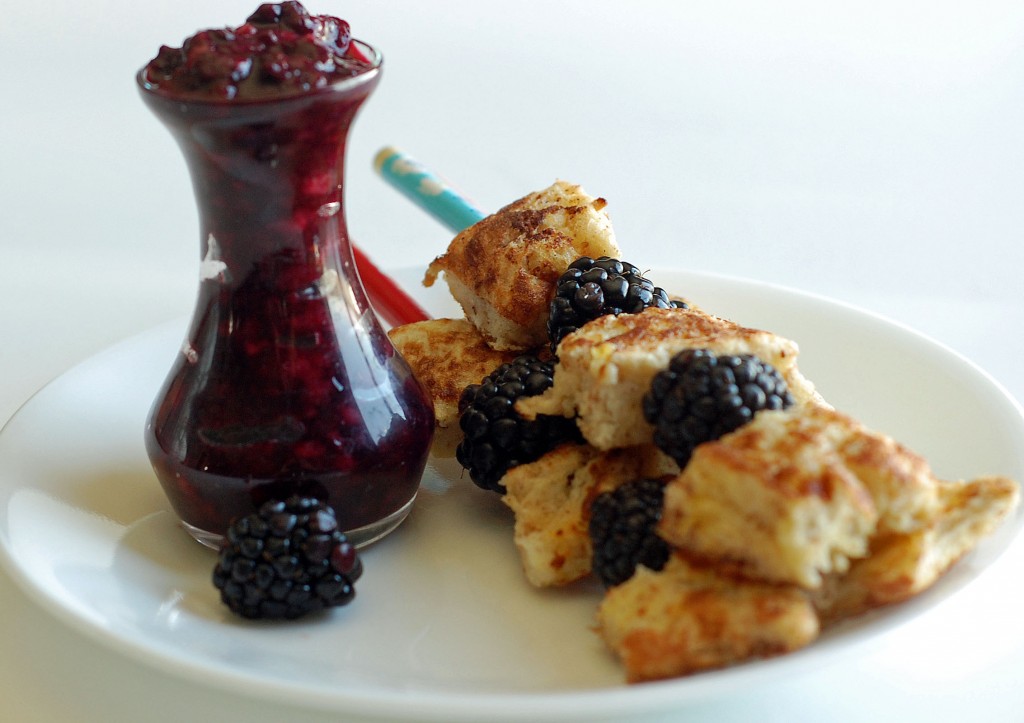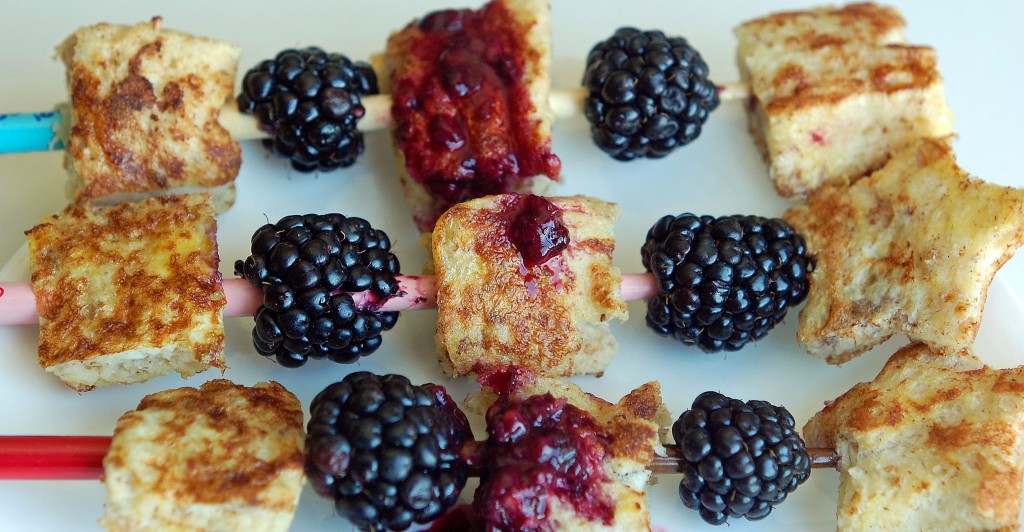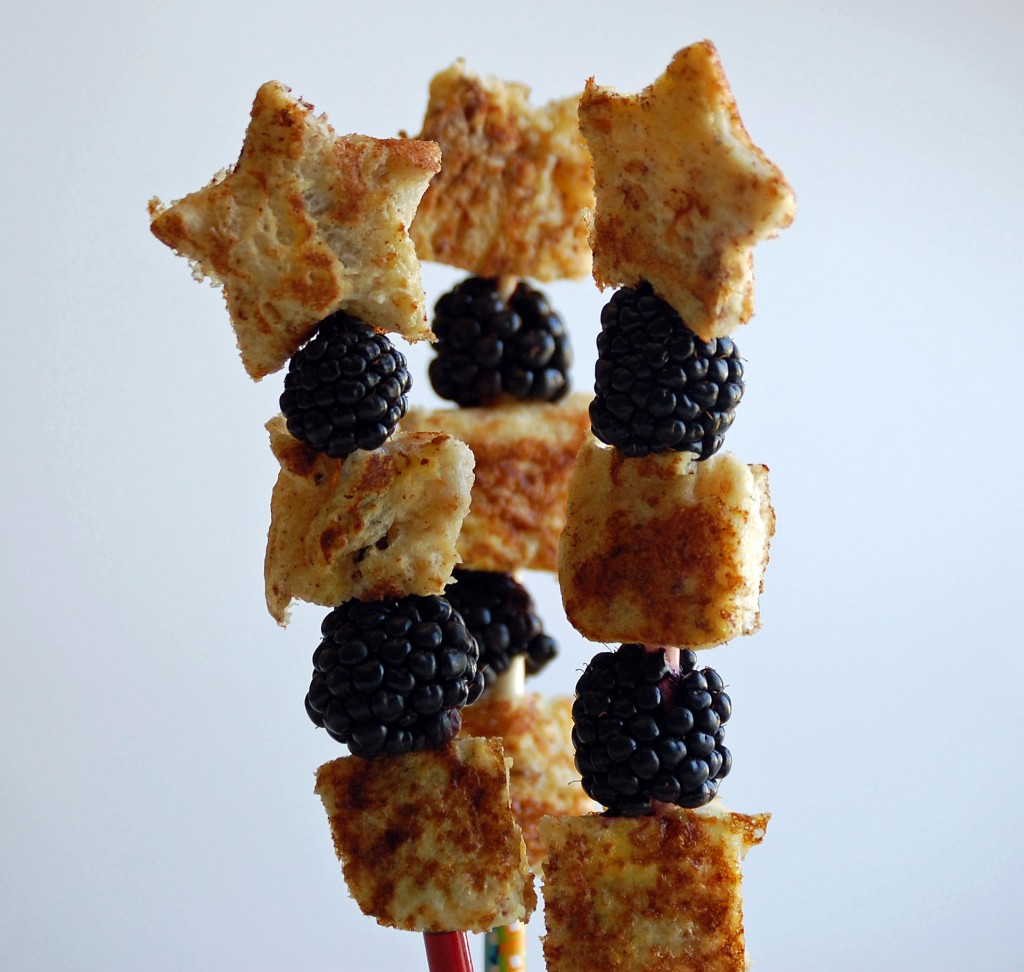 So, for the French toast, we use:
Eggs (usually one egg per slice of bread)
Milk, just a splash
Vanilla extract
Cinnamon
For the blackberry sauce. I used 1 cup of frozen blackberries.  Placed in a pot and simmered until runny and warm.  MMMM. this was really good!
I couldn't decide what to say about why this meal is healthy.  There is the
So, this is why Blackberries should be a part of your kids diet:
Vitamin C… 1 cup has 50% of your daily needs.
Blackberries have an antioxidant (ellagic acid) that helps protect skin from sun damage.  (good if you are like me and forget to bring sunscreen)
blackberries are rich in antioxidants (the darker the fruit the better) and have shown to reduce inflammation, and fight free radicals!
Your kids should eat them because they are DELICIOUS!!
Right now blackberries are in season. We just picked up a case, 12 little containers, for $8.00!