These blueberry snack bars are perfect for after school, for breakfast, or any time your kids need a power snack!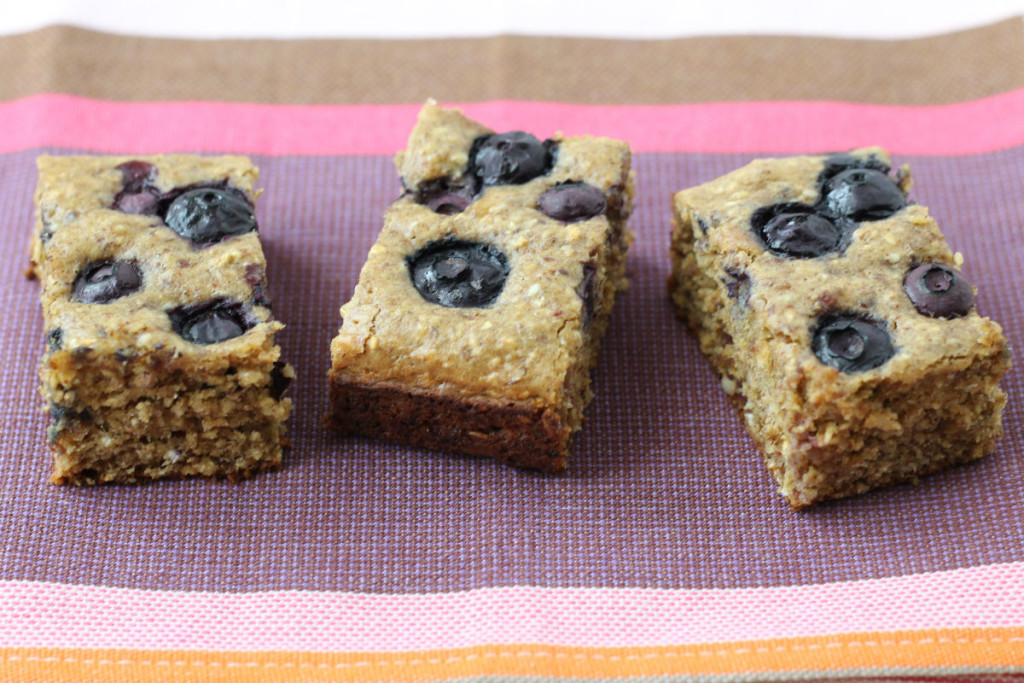 Homemade snack cake is a perfect option for lunches, snacks, and dessert—especially when it contains the fruit, healthy fats, and complex carbohydrates that our kiddos need. This Blueberry Date Snack Cake, which is gluten free and made without refined sugar, is one of my family's favorite versions.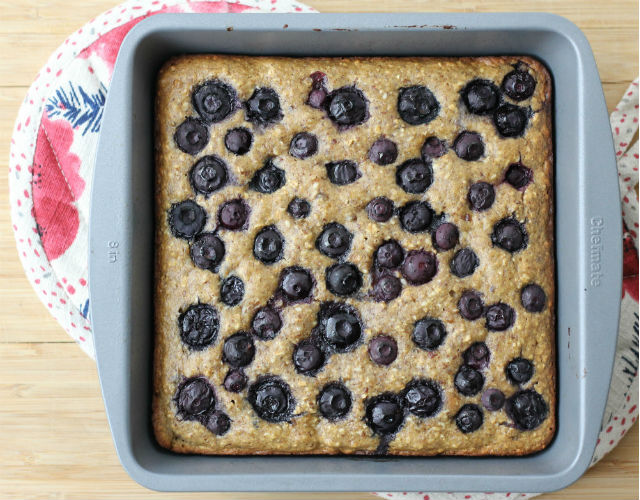 When sliced, the cake bars are moist and soft, with a faint nutty flavor, and slight crispness around the edges. It manages to taste both wholesome and indulgent, which is exactly what you'd want from a baked good with "cake" in its name.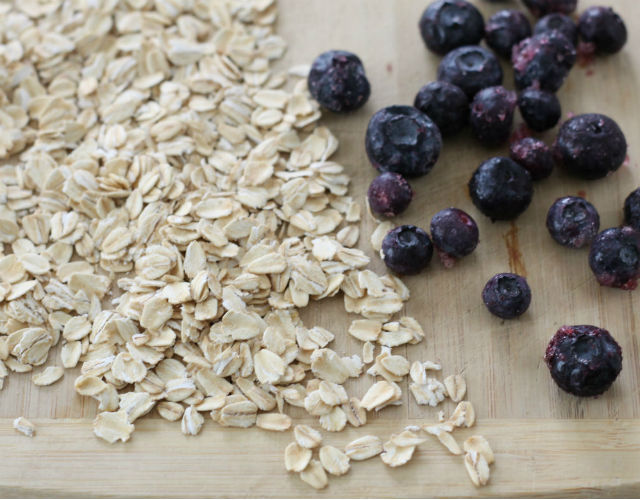 It boasts protein from almond butter and eggs, healthy whole grains and fiber from oats, antioxidants from blueberries, and sweetness from dates. You can store slices in the fridge in an airtight container for up to a week or in the freezer for up to 3 months, so you can make this ahead of time and serve up slices whenever hunger strikes. Plus, the batter comes together in a food processor, so you won't have to wash up a sink full of dishes after making the recipe!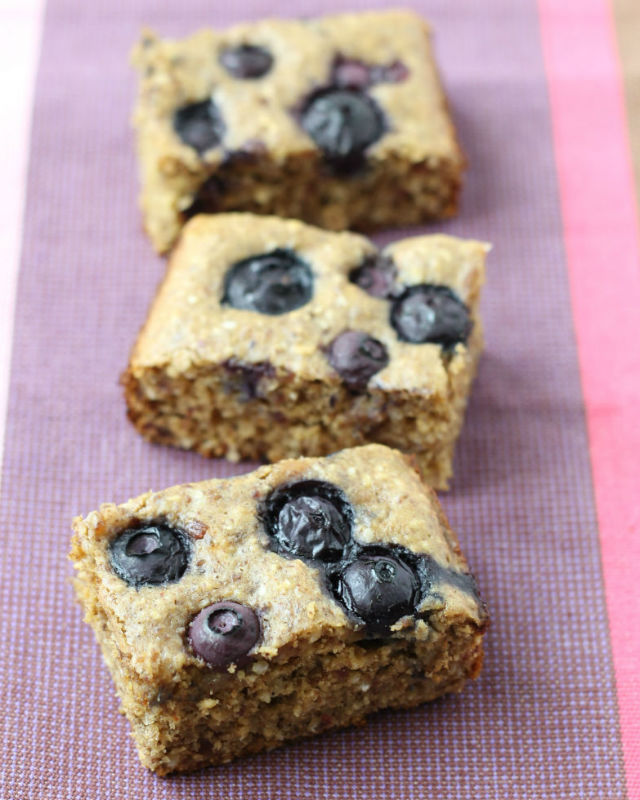 You can slice the cake into little bites for toddlers or let them nibble on an easy-to-hold slice. (My daughter usually eats all the blueberries first before enjoying the rest of her serving, like she's on a little treasure hunt.)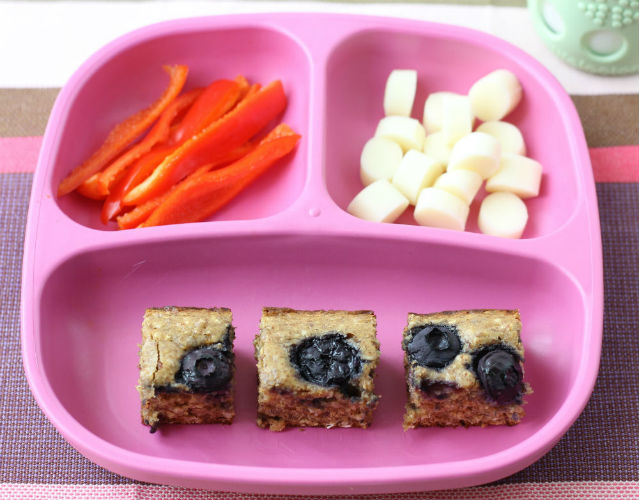 Let us know if you decide to try these or if you try them with different fruits! Strawberries or raspberries would be so delicious!
We sometimes top individual portions with cream cheese when we're at home for an extra-special snack, though it's pretty delicious on its own.
Amy Palanjian lives with her energetic little girl and husband in small town Iowa and shares recipes and toddler-feeding tips at Yummy Toddler Food.
(Pink plate is from Re-play.)