Baked Butternut Squash Macaroni and Cheese. Creamy and delicious macaroni and cheese without butter, milk or tons of cheese!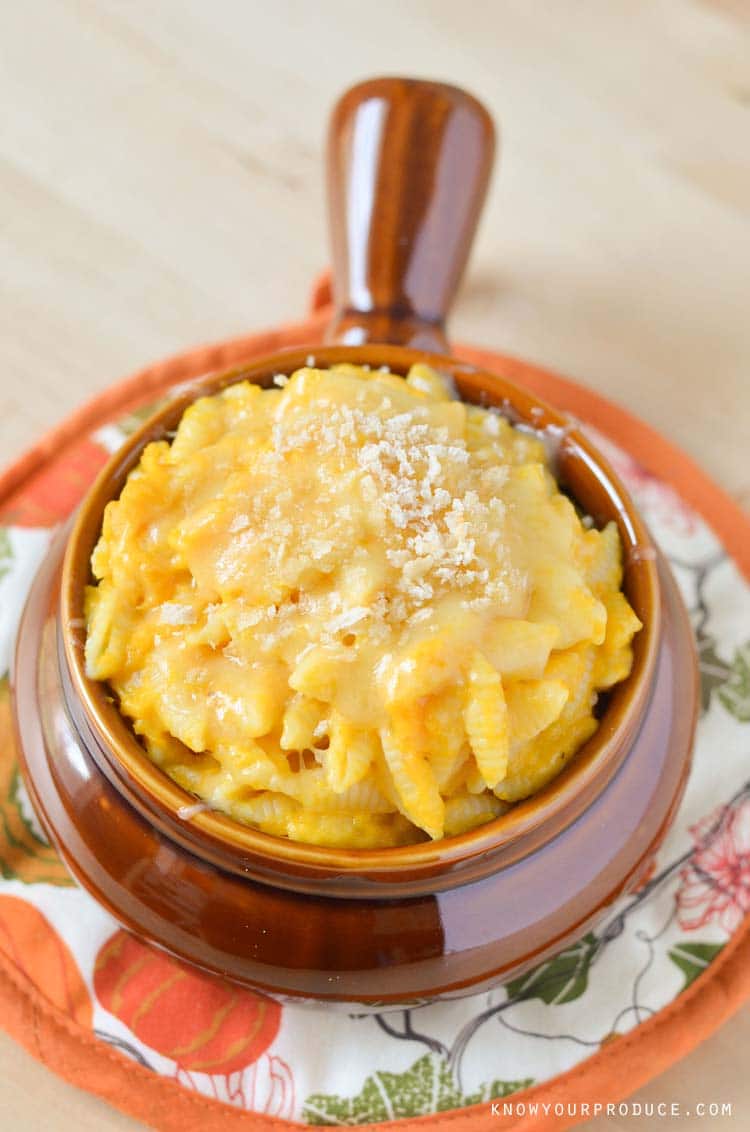 I have an unhealthy obsession with cheese. I know all too well to moderate my cheese intake, but children however don't know this. My daughter asks for macaroni and cheese every single day. She would also eat it every single day if it was up to her. By swapping out the loads of cheese, cream, butter and flour with butternut squash you still keep the creaminess, but lose most of the bad stuff. While there's still macaroni in this recipe we feel like it's okay since we're loading it up with squash! Don't like squash? Try out our Roasted Red Pepper Macaroni and Cheese or add a nutrient packed Mushroom Kale and Spinach Puree and call it hulk macaroni and cheese, your kiddos will love it!
I don't boil the squash as I like to keep all the vitamins and nutrients IN the squash and not in the boiled water. Steaming is also another great option!
read all about butternut squash here
You can use any type of pasta you want or even veggie noodles. We still use just a little bit of cheese to give it that flavor that we all know and love. Plus with the little bit of added cheese you really still get that ooey gooey stretch that macaroni and cheese is known for. Mix it well using a spatula.
I like to make it on the stove top and then finish it off in the oven. I use a tiny bit of panko breadcrumbs for the top to get that crunchy top that many crave! You could bake it longer or even broil it for an extra crunchy top. My family actually prefers it just to the point of melting.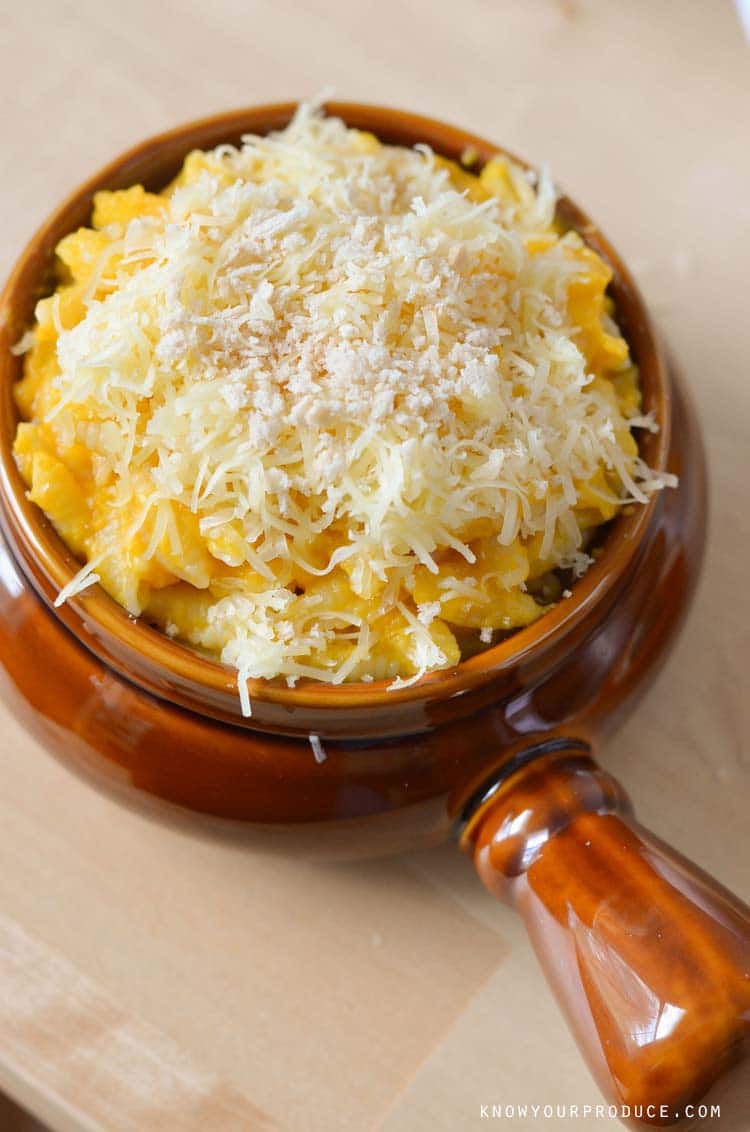 The next time your family asks for macaroni and cheese, try this healthy and satisfying Baked Butternut Squash Macaroni and Cheese. I'm sure they'll be asking for seconds!
Yummy Yummy!