6 Hacks for Getting Kids to Stay at the Dinner Table
Kids can be up, down, and all around at dinner time. Help kids tune in and sit still during mealtimes with these six positively-reinforcing strategies.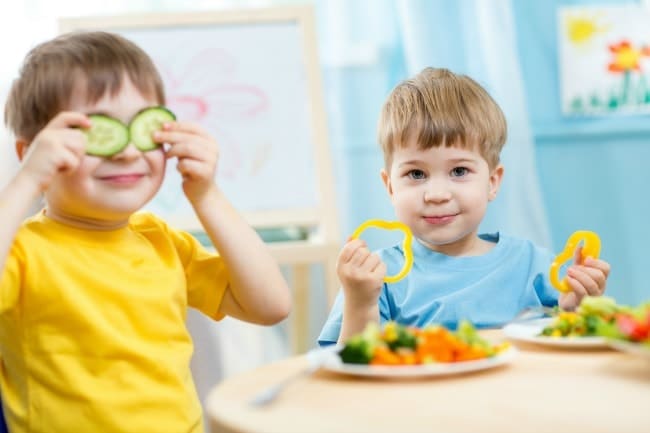 You did it! You got a hot, fresh, healthy family dinner on the table. There's just one problem: your kids are bouncing off the walls instead of sitting at the table!
This is a common and super frustrating experience for many parents with small children. And thankfully, most kids do grow out of the impulse to jump down from the table ten times during a meal.
In the meantime, here are six ways you can help your kids develop the skills and motivation to sit for family meals.
How to Get Kids to Stay Seated at Mealtimes
1. Have little ones help make dinner.
This is perfect for kids who are having trouble staying at the trouble AND who tend to be overly picky about what they eat. Get them involved in dinner time. Whether they're old enough to start chopping the veggies for the salad or they're just helping you pour ingredients into different bowls, there is something for everyone at any age to do in the kitchen.
Kids have a huge sense of pride when they create something. And when that thing is dinner, they're more likely to want to stick around for it!
2. Use conversation starters.
Kids love to talk, amiright? And conversation is a huge part of the social aspect of mealtime. So get chatting with your kids! Ask them what the best part of their day was. Or what their favorite animal is, or who they played with at preschool.
You can even get a deck of cards like this one with prompts to help you have good talks with your little ones.
Good conversation keeps kids engaged, and engaged kids stay at the table during meals.
3. Use the "ten minute rule."
For kids who truly struggle to stay seated during mealtimes, try the Ten Minute Rule. Let them know that mealtime is family time, and even if they're done eating, they're still expected to be together with family for ten minutes around the table.

Sometimes just knowing that there WILL be a chance for them to get up and play soon is enough for kiddos to be able to stay sitting.
You can even set a timer at first so they get a sense of what ten minutes looks and feels like. Some kids really like timing things, so this part can be fun!
4. Serve food in fun ways.
Fun food keeps things interesting for kids (and it doesn't have to be complicated!) Serve dinner in fun shapes, in fun containers, with fun dipping sauces.
Obviously, you don't have to be fun and creative all the time, but switching it up every so often will keep things interesting. What if you made dinner restaurant-style where you gave everyone a menu, took their order, and served them their meal? Way fun!
5. Ask your child to decorate the table before dinner.
Have all the dishes, silverware, and placemats ready for them to put on the table, and then have them "make it pretty."
That could mean making place tags for each person and choosing where they sit. It could mean finding a flower or two in the yard to put in a mason jar. A random Frozen or princess centerpiece. A super hero for each place at the table. Or maybe they could design each individual placemat. Whatever "pretty" means to your kid.
When kids help decorate, they feel invested, and may stay longer during the meal.
6. Play small and simple games.
True, you're not going to want unfold a Candyland board during dinner, but there are a lot of short, simple, small games that you can play with your kids at the table.
Games like Spot It, Whiz Kid, and StoryCubes can really stretch out the time your kids stay happily seated.
More Ways to Shape Mealtime Habits
Table Manners to Teach Your Kids
21 Days of Things to Do with a Picky Eater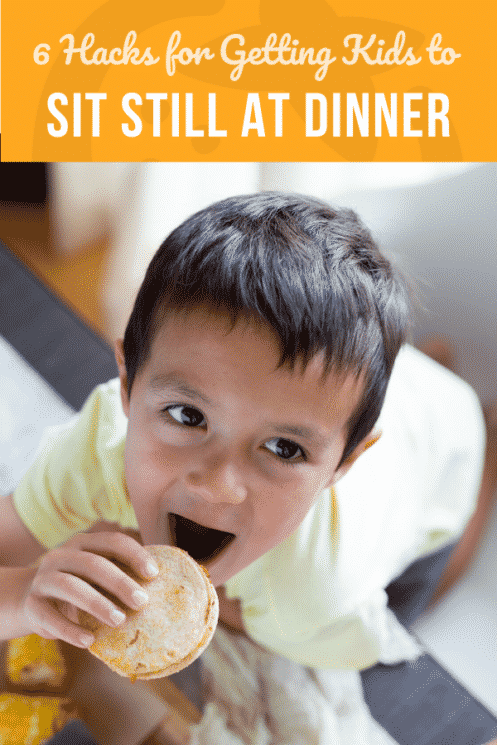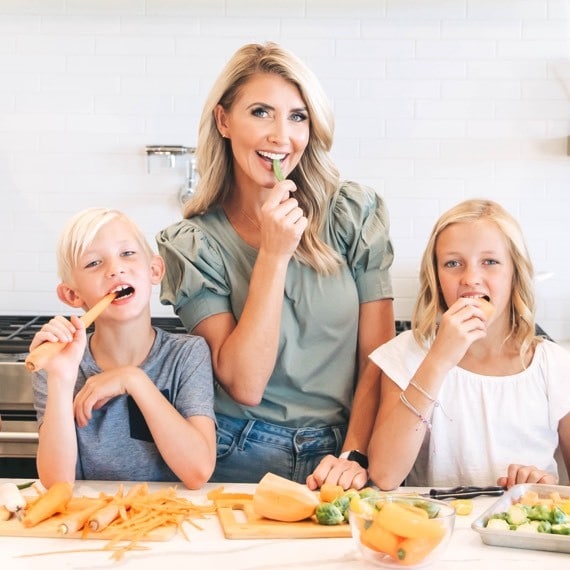 Natalie Monson
I'm a registered dietitian, mom of 4, avid lover of food and strong promoter of healthy habits. Here you will find lots of delicious recipes full of fruits and veggies, tips for getting your kids to eat better and become intuitive eaters and lots of resources for feeding your family.
Learn More about Natalie