A new cookbook is out, and I love it!  Our friend Arman from Big Man's World writes the most delectable recipes for healthy desserts! Many of the recipes in his new cookbook, Clean Sweets, are for one or two servings, and are high in protein. Not exactly a family cookbook. BUT- if you are like me, and making one or two servings of dessert is a MUST so you don't over do it, you will want this cookbook!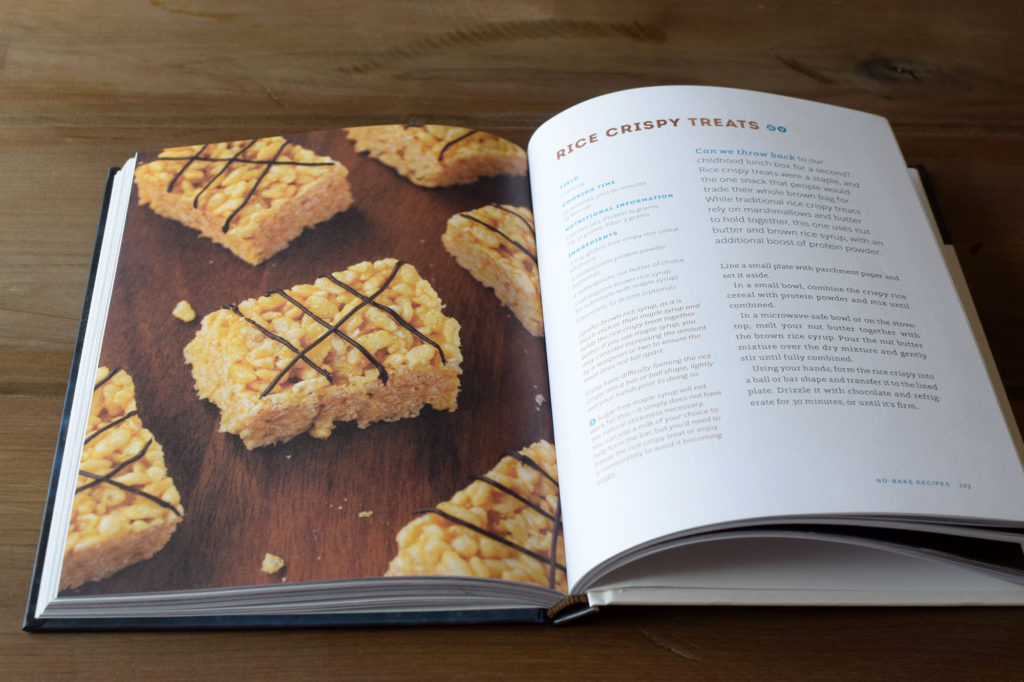 When I first got the cookbook, the rice crispy treats recipe on page 123 REALLY jumped out at me!  Not only do I LOVE rice crispy treats, but it brings me back to my childhood in a way that I can't explain.   Traditional rice crispy treats with their marshmallows and butter never truly hurt anyone, but when you can recreate these beauties and have them TASTE BETTER, why wouldn't you!   I doubled the recipe so I could have 3 squares, but my family loved it so much, I'll likely triple or quadruple it next time.
The other great thing about this recipe was how QUICKLY you can make these rice crispy treats recipe. Whether it's an after school treat, or after dinner, you literally only need a couple of minutes to make it happen.
The first thing we did was melt together some peanut butter and brown rice syrup in the microwave.  Both my ingredients started out super runny, so I only did this for about 30 seconds.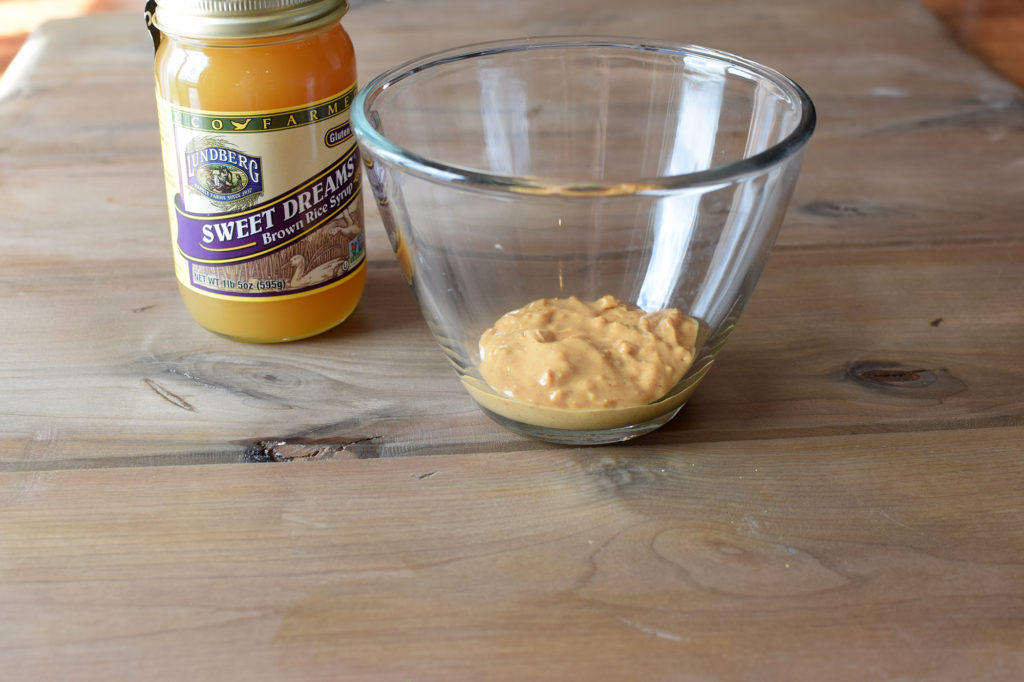 After the peanut butter and brown rice syrup was sufficiently soft, we add the rice crispy's.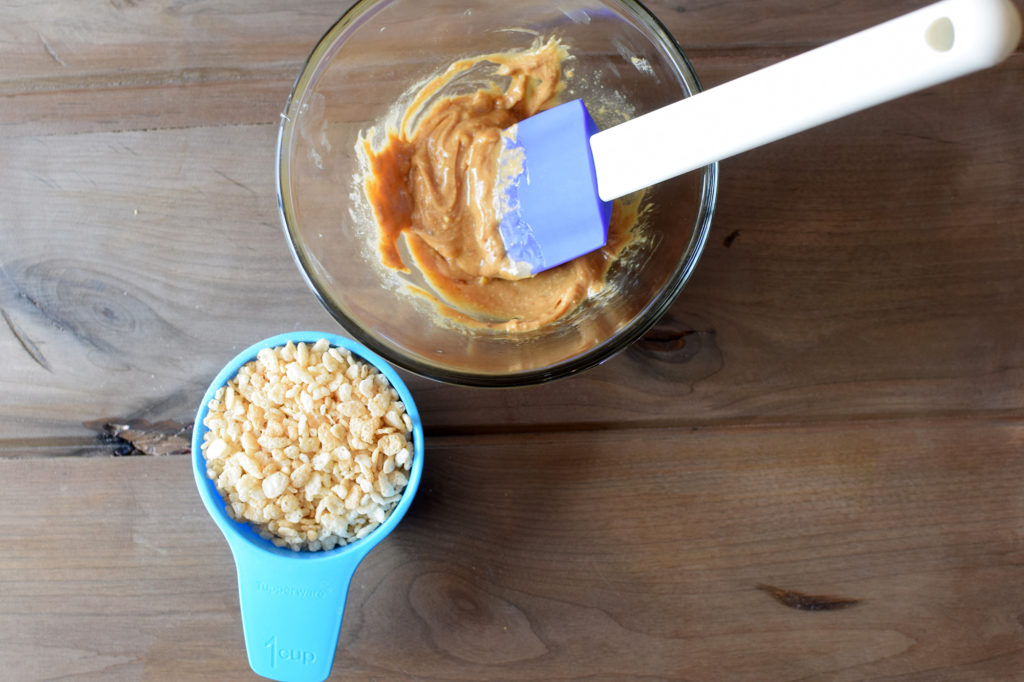 Mixed together, I sprayed my hands with some cooking spray (I always do this if something is a bit sticky to work with), and I formed one long bar.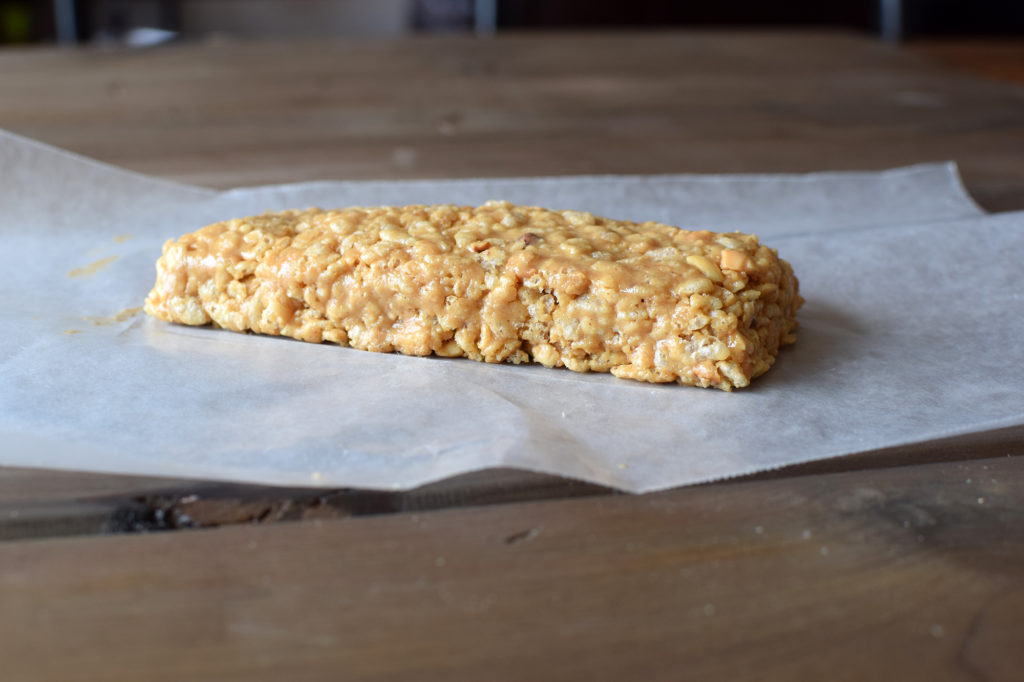 Seriously- That's IT!!  It's done at this point. Just cut and serve!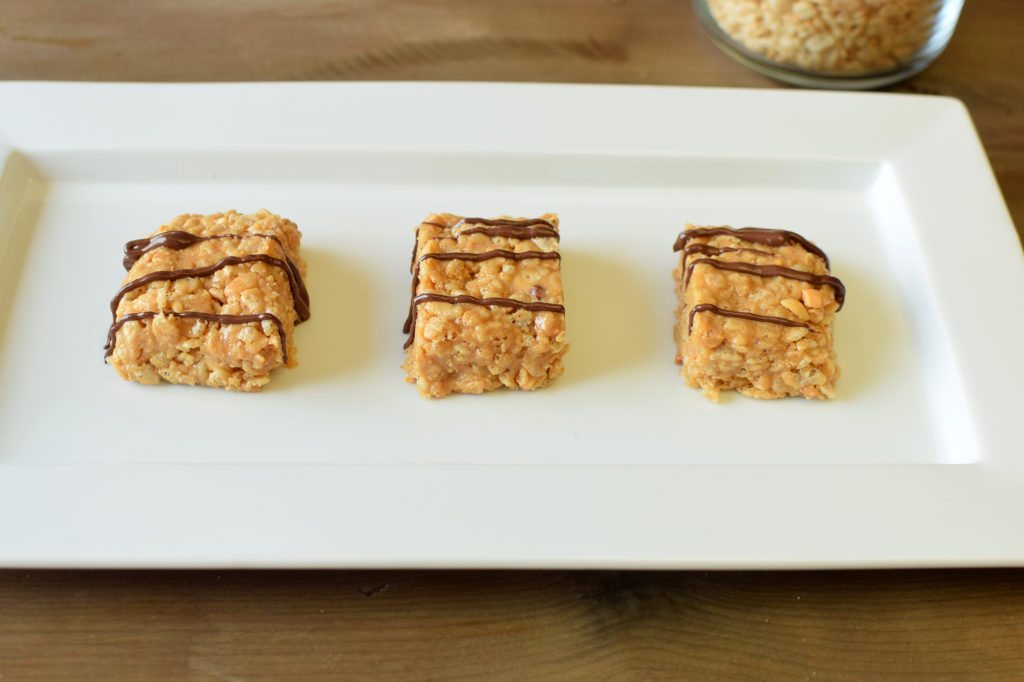 Some advice from Arman's book:
I prefer brown rice syrup. It is much stickier than maple syrup and holds the rice crispy treat together better. If you use maple syrup you may consider increasing the amount by a teaspoon or two to ensure the treat does not fall apart.

If you have difficulty forming the rice crispy into a bar or ball shape, lightly wet your hands prior to doing so.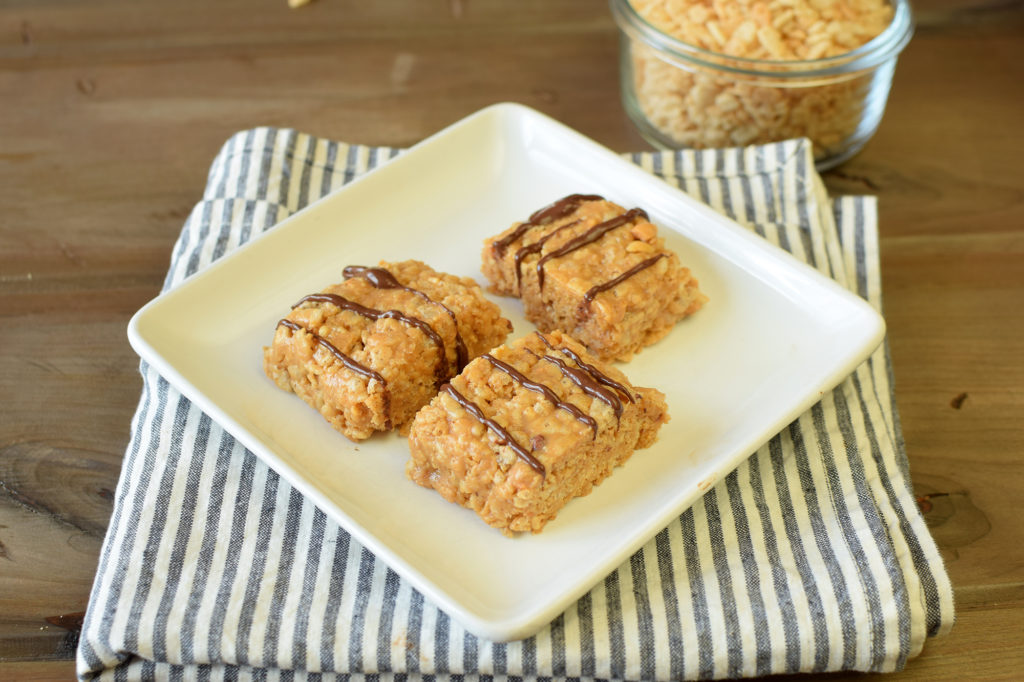 I hope your kids love this recipe as much as mine did!
Healthy Rice Crispy treats recipe SHARE!!

Get the cookbook, Clean Sweets, here!