26 Gluten-Free Snack Ideas for Kids
A quick list of gluten-free snack ideas for kids to have on hand without complicated recipes – grab and go!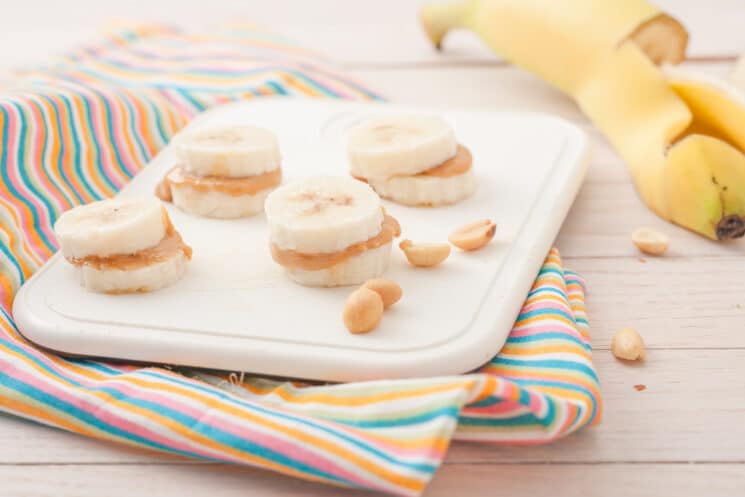 Snacks are an important part of kids' diets. They love to munch on snacks and it can really boost their nutrition intake during the day. But….finding healthy snacks for kids can be a challenge. And then add another layer of finding gluten-free snacks, and your kids might be melting down before you can even open the pantry to figure out what to feed them!
26 Gluten-Free Snack Ideas for Kids
Chocolate Hummus with Apples and Strawberries
Airpopped Popcorn
Guacamole with tortilla chips
Soft Pretzel Bites dipped in mustard or cheese sauce
Dried fruit and nuts
Almond Butter Energy Ball with carrots and celery
Frozen Grapes
Tortilla Chips and Salsa
Homemade Popsicles
Apples and caramel dip
Peanut butter and celery or apples
Trail mix with dried fruit and nuts
Nachos topped with cheese, black beans and salsa
Melon with cottage cheese
Frozen berries with yogurt
Fruit leather
Homemade chex mix
Edamame
Banana slices with nut butter
Deviled Egg
Fruit Salsa with cinnamon tortilla triangles
Sliced peppers dipped in laughing cow cheese
Chex Mix