Muffin tins are not just for muffins! There are so many healthy and delicious recipes you can make in a muffin tin. Whether you are looking for portable meals, or just want to shake up your regular routine, putting your food into a muffin tin is a great idea. Something about food shaped like a muffin makes it more appealing to kids. Check out these muffin tin recipes and have fun with your food!
Sweet Recipes You Can Make in a Muffin Tin
Healthy Banana Split Freezer Bites from Super Healthy Kids
I can't think of a more perfect summer treat. They are made with yogurt which is a great source of probiotics, fresh fruit, and, of course, chocolate. Your kids will go crazy for this healthy dessert!
Banana Chocolate Chip Muffin Cups from Happy Healthy Mama
OUR LATEST VIDEOS
These baked muffin cups are naturally sweetened with banana and can be made vegan if you need to omit the eggs. The best part about this recipe? It takes just one bowl and about 5 minutes to prep! These muffin cups don't last in this house–you better make a double batch.
Granola Bar Bowls from Super Healthy Kids
This is a genius recipe that bakes granola into a cup that you can customize with your favorite toppings. With yogurt and fresh fruit, this makes a healthy breakfast that will keep your kids energized all morning.
Rainbow Oatmeal Bar from Super Healthy Kids
Variety is so important in our kids' diets, and this is a great way to encourage them to try new foods. Look at all those healthy topping ideas! Putting fresh fruit and nuts into the muffin tins makes choosing oatmeal toppings fun. Your kids are going to want an oatmeal bar daily!
No Bake Granola Bars from Happy Healthy Mama
These no-bake granola bars take about 5 minutes to whip up. They are made with just a few simple, clean ingredients and have a flavor that makes them addicting!
Yum!
Banana Zucchini Oatmeal Cups from Hummusapien
Anytime I can sneak a vegetable into my kids' breakfast or snack, I'm game. This recipe allows you to do that and I promise your kids won't complain!
Healthy 4-ingredient Chocolate Peanut Butter Cups from Happy Healthy Mama
These healthy candies are quick and easy to make in a muffin tin! You can make them regular size or use a mini muffin tin for smaller cups. Either way, these make a healthy and nutritious dessert. You can't say that about too many desserts.
Tropical Oatmeal Cookies from Super Healthy Kids
If you've never tried using muffin tins to make cookies, you need to give it a try! If you're going to give your kids cookies, you might as well give them nourishing cookies with whole grains and healthy fats like these. You can't go wrong with these tropical flavors!
No Bake Sunflower Freezer Cookies from Happy Healthy Mama
Another cookie you can make in a muffin tin! These no-bake cookies only have 4 clean ingredients and don't taste like you are eating a healthy cookie. They also happen to be very allergy-friendly. They are nut-free, peanut-free, soy-free, egg-free, wheat-free, and dairy-free.
Savory Recipes You Can Make in a Muffin Tin
Muffin Tin Pot Pie from Super Healthy Kids
These have that cute factor that kids love. Moms can appreciate that kids are getting their vegetables and protein in one adorable package. Also, these are great for toddlers who would make a total mess out of traditional pot pie!
Mini Vegetable Taco Bowls from Happy Healthy Mama
For this recipe, you turn your muffin tin upside down to make these crispy taco bowls! Filled with vegetables, this is a fun and easy-to-make dinner idea.
Spaghetti and Meatball Cups from Emily Bites
Your kids will adore this fun way to eat spaghetti and meatballs! An entire meal in a muffin tin? Yes, please!
Muffin Tin Mini Pumpkin Pot Pies from Super Healthy Kids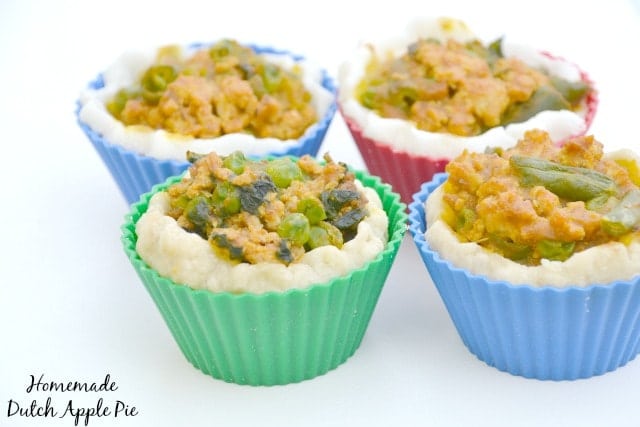 This recipe is perfect for Thanksgiving leftovers. What about when it's not Thanksgiving time? Use ground turkey and frozen vegetables! You've got a balanced meal in a muffin cup.
Fiesta Chicken Bites from Menu Musings of a Modern American Mom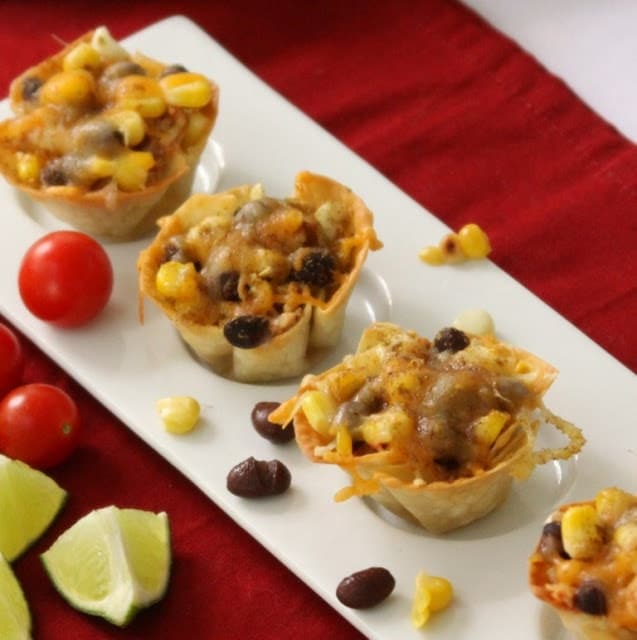 Your kids can help you put together these Fiesta Chicken Cups! Their size is perfect for little hands and everyone will love the Mexican flavors.
So Easy!
Individual Turkey Meatloaf by Kitchen McCabe
Add mashed potatoes to the tops of these individual turkey meatloaves and you've got cupcakes for dinner! What kid wouldn't love that idea? Even if you don't serve the mashed potatoes on top, mini meatloaves in muffin tins are a great dinner solution as they cook much faster than a large loaf.
Mini Spinach Quiche from Super Healthy Kids
This is a recipe that would work great for breakfast, lunch, dinner, or snack! This is a great way to help your kids eat more greens.
Cheesy Spinach Bites from Super Healthy Kids
Kids who are weary of spinach will be much more likely to love it when mixed with three different cheeses and eggs. These are another great breakfast, lunch, or snack idea.
Healthy Egg Muffin Cups from Show me the Yummy
If you need a make-ahead breakfast you can eat quickly, these egg muffin cups are a great idea. They are also a great way to get some extra veggies with breakfast! That's a win for me!
I hope you enjoy these fun recipes you can make in a muffin tin. I know I'm inspired to use my muffin tin every week!
---
Maryea is the busy mom behind the popular blog, Happy Healthy Mama. You can find her simple, real food recipes here.