10 Meals Kids Should Know How to Cook (Before They Move Out)
Help your kids learn important life skills at home, like how to cook! Teach them to prepare these ten essential dishes all by themselves.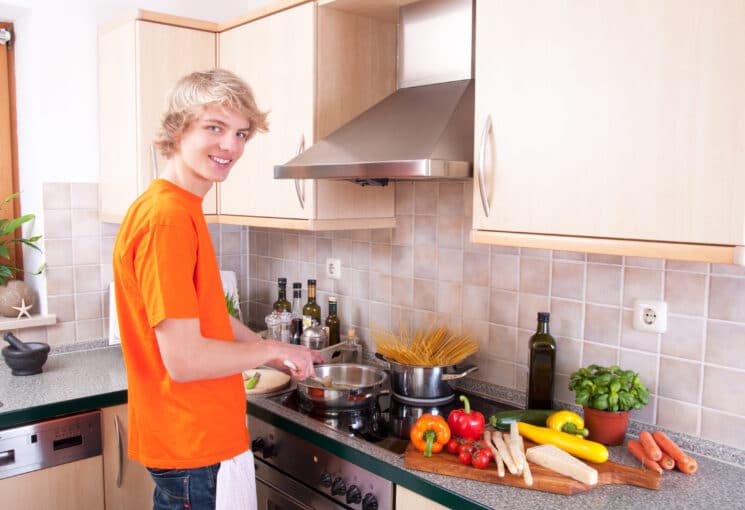 We all know that kids need healthy food–it's why we devote our efforts to putting fresh meals on the table for our families. And I get it: during a busy week, most of us are just trying to get that dinner on the table. It's survival mode.
But in a blink of an eye, our kids will leave home, and then what? Will they know how to cook? They'll be responsible for feeding themselves. At every. Single. Meal.
Before you panic at the thought (your toddler's cracker jag will be over by then, I promise,) remember that just serving healthy food gives kids a head start on knowing what to eat when they're on their own. So keep up the good work!
That said, it's still important to teach kids–a little at a time–how to cook nourishing dinners from scratch.
When young ones learn basic cooking skills, they learn how to take care of their health, feel confident and capable in the kitchen, and create something special for the people they love. It's simply one of THE most important life skills to have!
Here's a list of dishes that give your kids a great foundation for cooking on their own. Some of these can be mastered by kids as young as 6–others require more skills and maturity.
Before we get to the list: no rush. If your kids are small and/or a dish seems too challenging, tackle that lesson in a few more years. And as always, use your best judgment when deciding which tasks are safe for your kids.
10 Healthy Dinners to Teach Your Kids to Make
1. Omelets
Omelets are delicious, they're rich in protein, and a perfect vehicle for leftover veggies, meats, and cheeses. If younger kids are hesitant about flipping an omelet, show them how to mix the fillings right into the eggs and bake them in a muffin tin.
2.
Simple Casseroles
Kids can experiment endlessly once they master the basic rules of a casserole: include two cups each of cooked grains, protein, and veggies, then add 1.5 cups of creamy sauce. Sprinkle on a crunchy topping and bake until gooey.
3. Whole Roast Chicken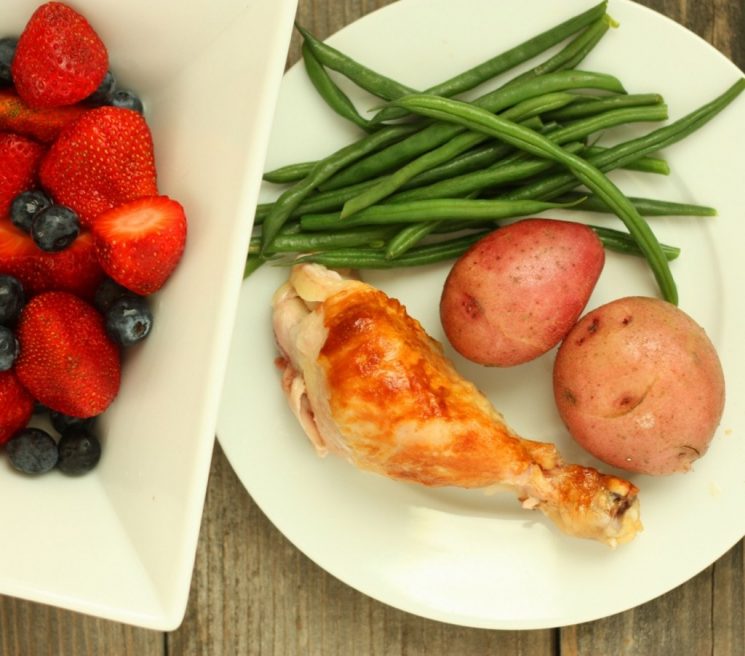 Since this involves a whole raw chicken AND a hot oven, it's a good one to introduce when your kids are teenagers. Once they learn it, they'll always have a simple main course idea in their wheelhouse. (One that creates leftovers, too!)
4.
Oatmeal
Teach kids the right ratio of grains to liquid, and how to be safe around the stove, and they're ready to make their own oatmeal! Let them pick their favorite add-ins, like nuts, berries, mashed banana, diced apples, or my kids' favorite: a tablespoon of dark chocolate chips.
5. Stir-Fried Veggies
Knowing how to make a simple veggie stir-fry means always having a healthy, flavorful side dish (or main course!) option. Work carefully with your kids while they learn to use a knife safely. And encourage them to try new veggies and seasonings in their stir-fry.
6. Smoothies
Fast, healthy, and easy to make, smoothies are a great first recipe for little ones to learn. Show them how to fill the blender cup with fresh fruits and veggies and a little bit of liquid so the ingredients blend well.
7. Lentil Soup
A hearty, plant-based soup can become a staple for your kids when they're cooking on their own. Lentil soup is budget-friendly, high in fiber, and it creates plenty of leftovers.
8.
Whole Wheat Bread
Help kids develop a taste and comfort level for whole grains by teaching them how to make whole wheat bread from scratch. Sure–you can buy healthy whole wheat bread. But knowing how to make it fresh is something they can be proud of!
9.
Roasted Vegetables
Almost nothing is more versatile than roasted veggies. Show teens how a roasted veggie medley can become a side dish, a salad-topper, or an add-in to pasta or egg dishes.
10. Brown Rice and Beans
SO much better than packaged ramen and easy mac! Kids can make this classically-affordable dish with canned beans, of course. But if you have a pressure cooker or slow cooker, teach kids to batch-cook dried beans.
*That's our list! Share in the comments: what meals have you taught your little ones to cook, and why?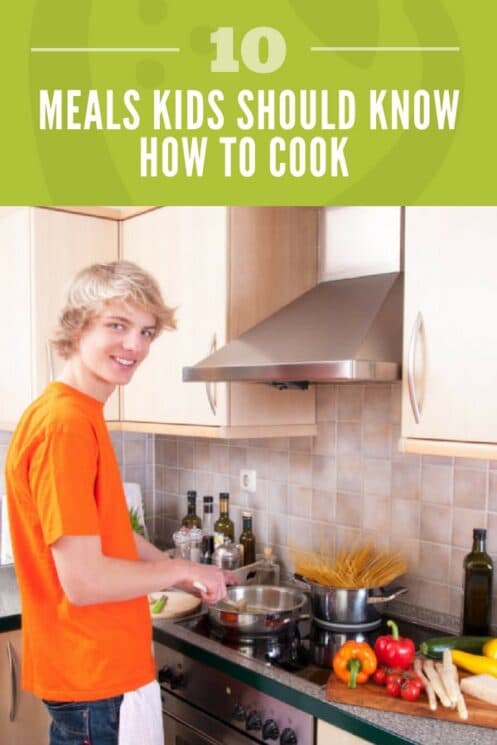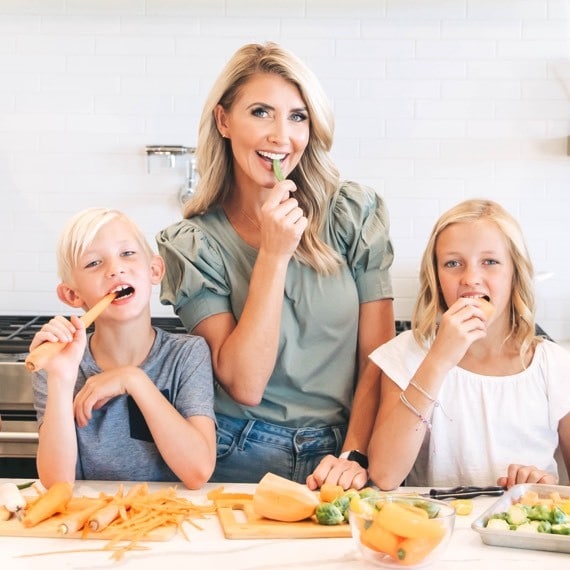 Natalie Monson
I'm a registered dietitian, mom of 4, avid lover of food and strong promoter of healthy habits. Here you will find lots of delicious recipes full of fruits and veggies, tips for getting your kids to eat better and become intuitive eaters and lots of resources for feeding your family.
Learn More about Natalie