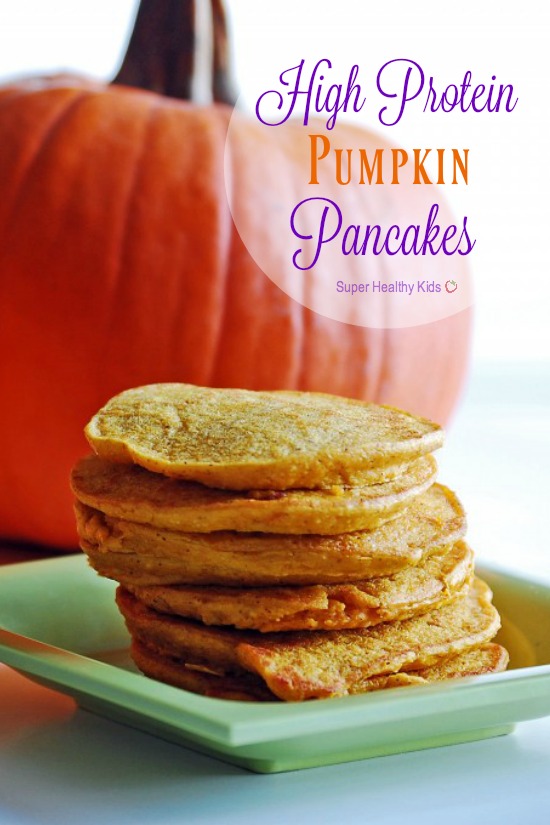 So, the final in my pumpkin posts is going to be:
High Protein Pumpkin Pancakes Recipe
Blend all ingredients in blender until well mixed.  If batter is not thin enough, add a touch of water or milk to get it the consistency of pancake batter.  Pour by TBL onto griddle.  Make sure you cook these long enough that the center gets mostly cooked.  Top with real maple syrup.
I love using a Tablespoon when I pour pancakes.  They make the perfect, cute little tiny pancakes.  Great size for little fingers to eat.
Headed off for my kids to attend their last soccer practice of the season… What a relief. It's been a long season with all three of them playing!