A new pizza recipe for you today from the new cookbook: Superfoods at Every Meal! The crust on this Chicken Sausage and Kale pizza was so good, my kids decided they wanted me to use it every time we make pizza!  You will want to also, I promise.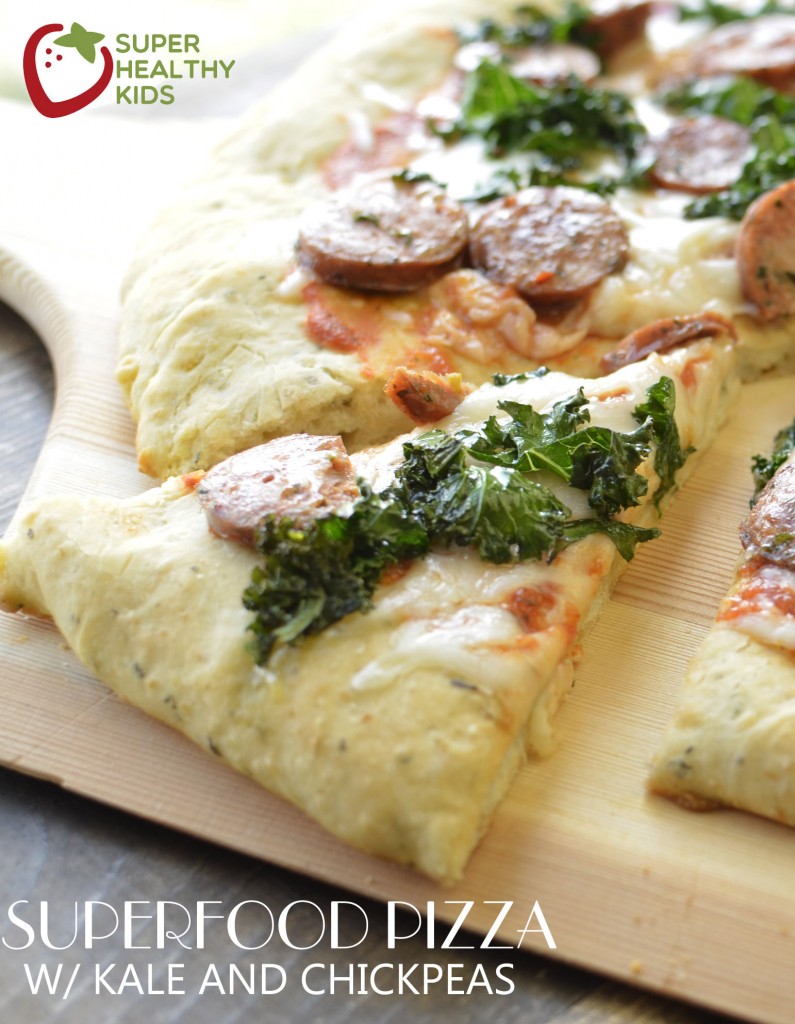 Before we get into our Kale Pizza Recipe, first a word about this cookbook.  Kelly, from Nosh & Nourish uses 10 everyday superfoods and incorporates them into every single recipe!
The Recipes include these 10 Superfoods
Quinoa
Chickpeas
Kale
Sweet Potatoes
Blueberries
Eggs
Honey
Coconut oil
Greek Yogurt
and Walnuts
Every recipe looks like a dish my kids will eat.  She's got 100 recipes including: Blueberry bruschetta, sweet potato tots, Quinoa-corn-black bean quesadillas, chocolate silk pie, and even chocolate chip cookies!  mmmm….
Even though I have over 20 recipes flagged to try, we decided to share this pizza one. You can never have too many pizza recipes, and I love that this crust included chickpeas. I just had to give it a try.
Pizza Steps
To make the dough, we let the yeast proof in hot water for about 10 minutes. Then we added the rest of the crust ingredients, including some mashed chickpeas.   After the dough ingredients were kneaded together, we let the dough rise for 1 hour. (the cookbook has it sit in the fridge for several hours, but I honestly didn't have time).  It worked just as well with traditional rising.
After an hour, our dough had doubled in size.  We rolled it onto a pizza stone and cooked for 10 minutes.
Separately, we cooked the kale and chicken sausage over a skillet to get the sausage cooked through, and the kale warm and soft.
Then, we added the rest of our pizza toppings and baked for 10 more minutes to get the cheese hot and melted.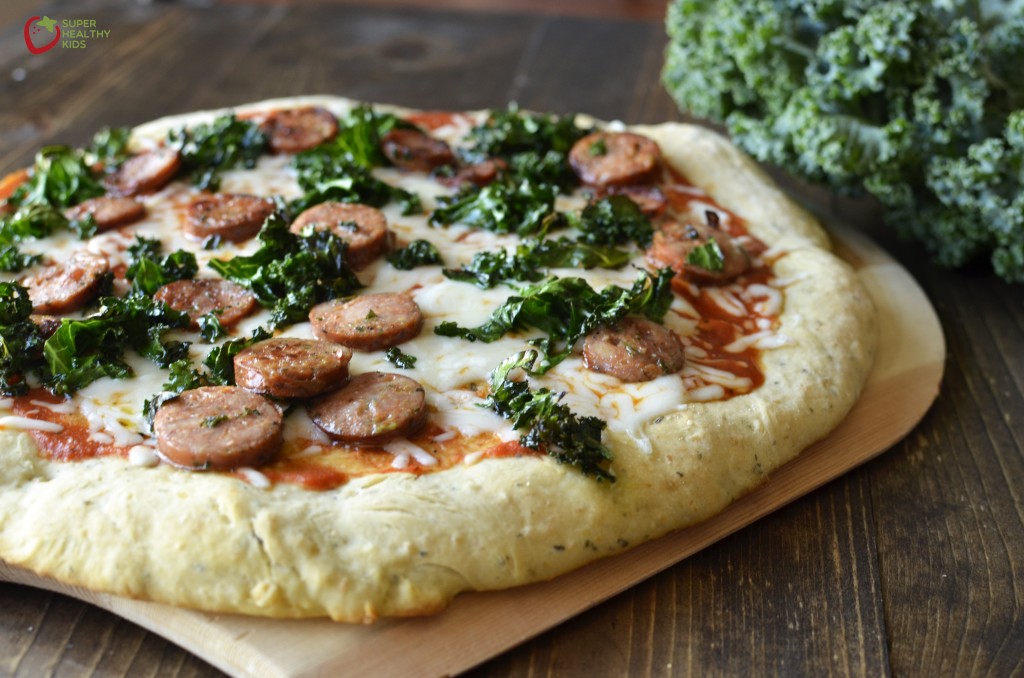 The result: AMAZING!!  I love this crust so much! I love the seasonings in it, I love the chickpeas in it.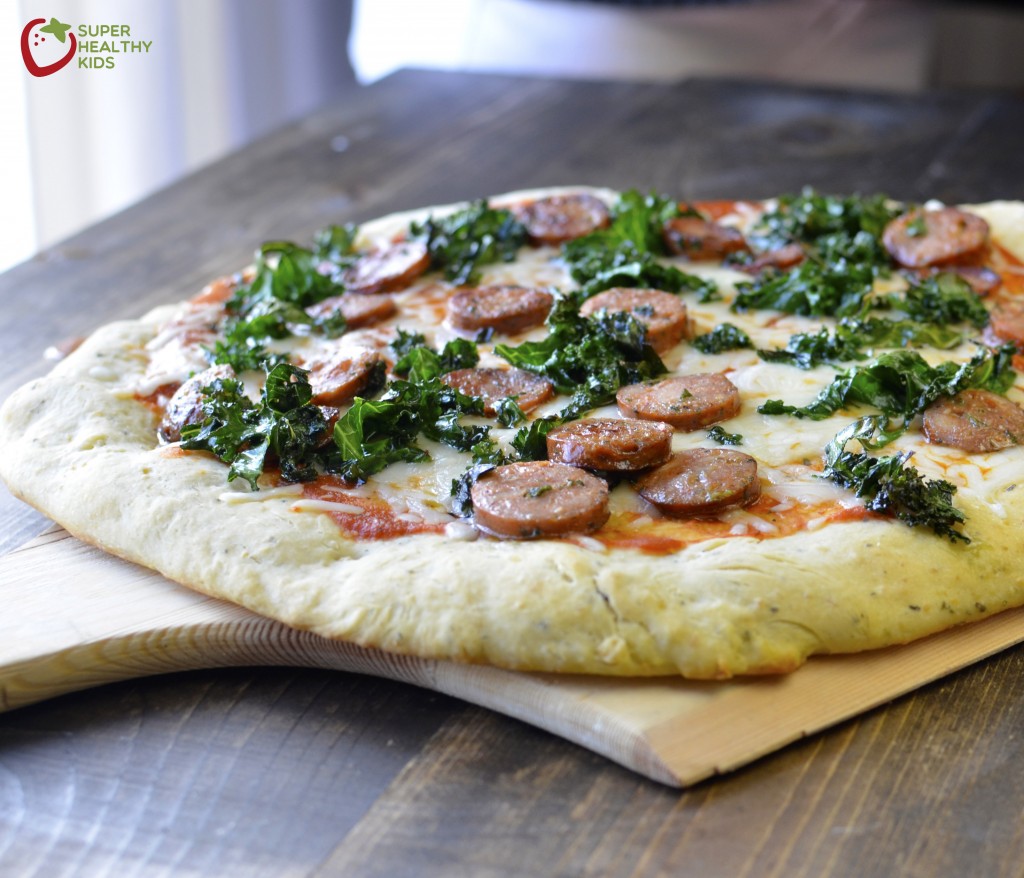 And while I normally don't care for sausage, this chicken sausage tasted great on the pizza. It was the perfect combination!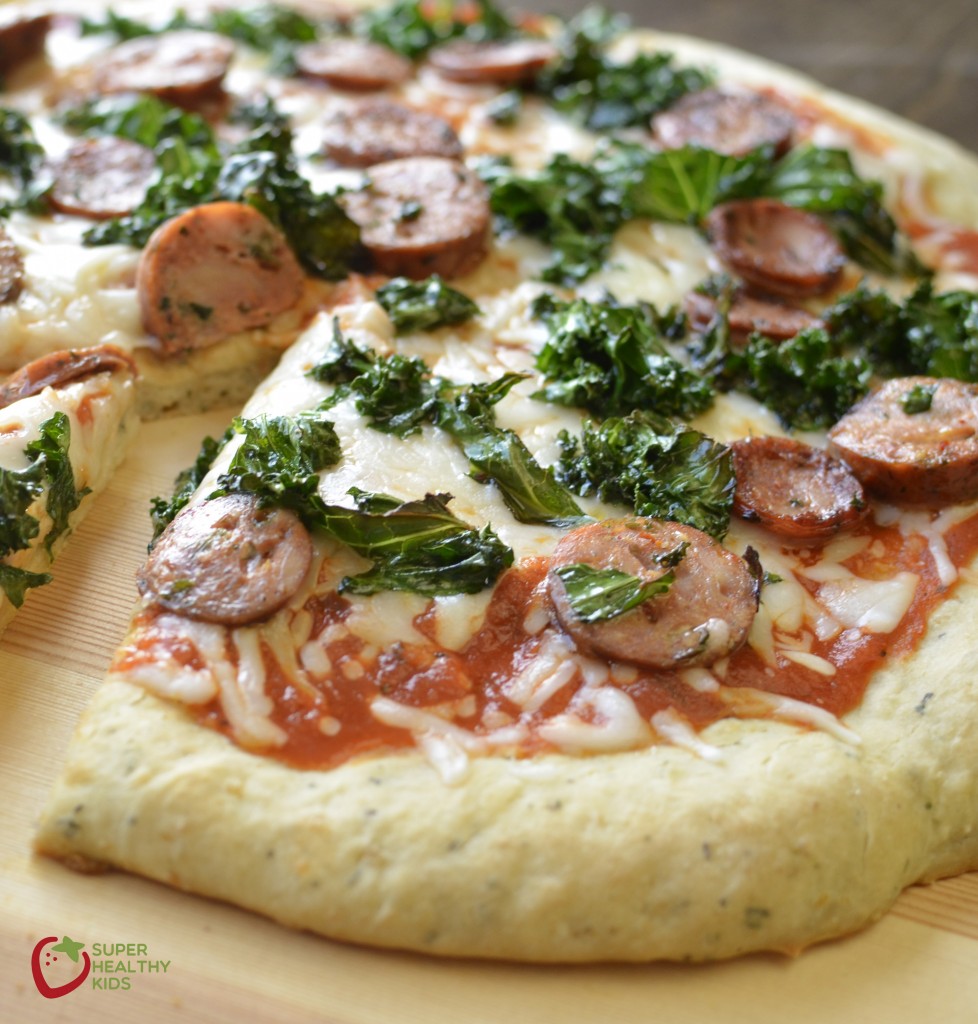 So, that's it! Be sure to check out Kelly's blog, Nosh and Nourish.  She always has something tasty AND healthy.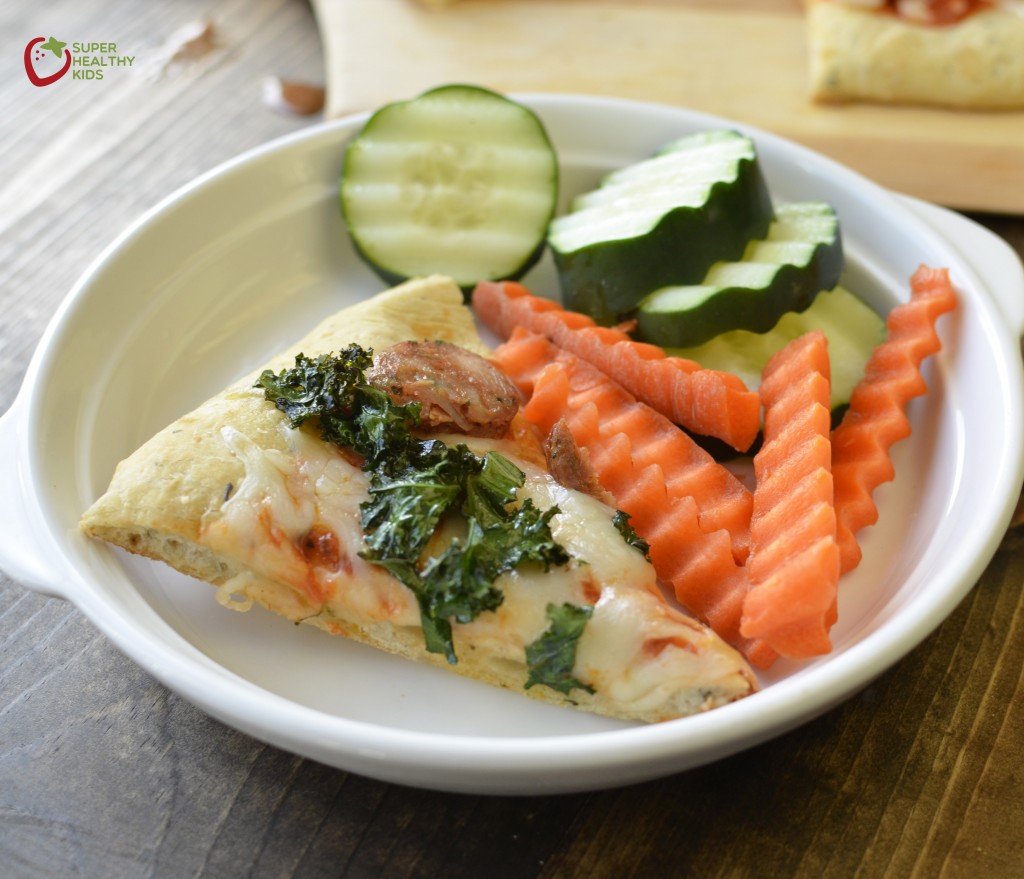 Also, check out the book for all the recipes.