With summer officially right around the corner, it's the perfect time to master the art of homemade freezer pops. We love simple frozen treats, like these Raspberry Cheesecake Freezer Pops. They work for snacks and desserts since they are both nutritious and an easy way to cool down on a warm day. Oh, and they are delicious too!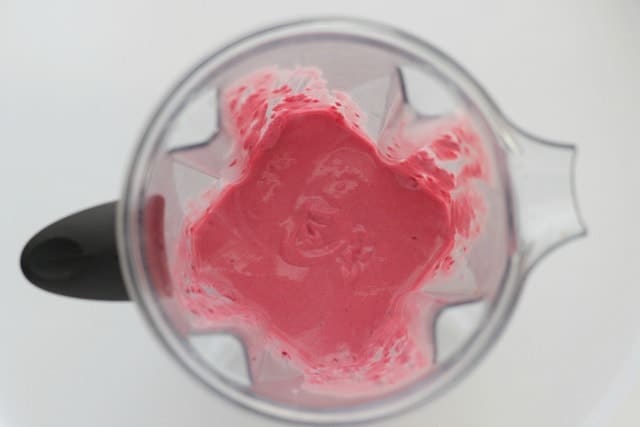 When making freezer pops at home, I like to use a yogurt base. It helps the treat be a little more balanced and filling for little bellies. (There's no worry about a sugar crash after this treat!) And, when combined with fruit, fresh lemon juice, vanilla, and honey, it offers a super creamy base that tastes just like cheesecake. You can freeze this mixture in a large container and serve it as frozen yogurt. Be sure to let it thaw for 10-15 minutes before serving—though portioning it out in little cups makes for a perfectly kid-size treat.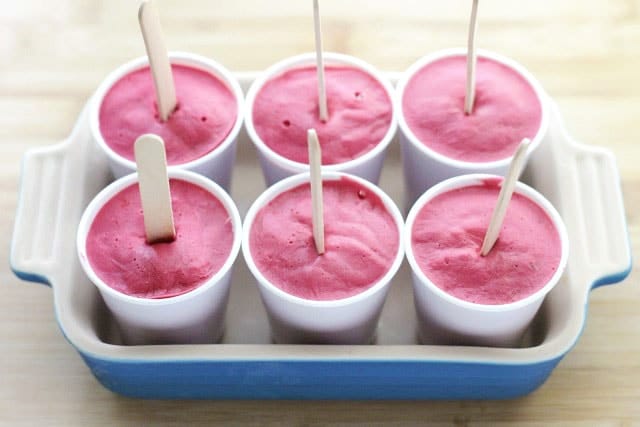 Plain Greek yogurt ensures that the frozen mixture is creamy, rather than icy. It adds a nice boost of protein too. I opt for unsweetened yogurt here so that you can control how much added sugar goes into the dessert in a way you can't if you start with sweetened yogurt.
I've been on a raspberry kick lately! You can also try this recipe with another favorite berry such as blueberries, blackberries, or strawberries. Try a mixture of whatever berries you have on hand. Taste the blended mixture before freezing and adjust the sweetener as needed since it can vary considerably depending on which fruit you use. And if you can't find fresh fruit that looks good and is affordable, try this with frozen berries. It works just as well!
Amy Palanjian shares recipes and feeding inspiration for little ones at Yummy Toddler Food. Follow her on Instagram or find her on Facebook.