Valentines Lunch and Menu Plan
If the goal is half fruits and vegetables, why would we put sandwich in the big part of the lunch box? Not today! Veggies can be fun too. Send a little dip with your raw vegetables, and they just might get eaten up! This lunch box doesn't even have a sandwich. We decided on homemade pita crisps and cheese, much like la "Lunchable" would pack. We used some heart cutters for the veggies and sandwich. A crinkle cutter for the cucumbers. And we made our radishes into flowers.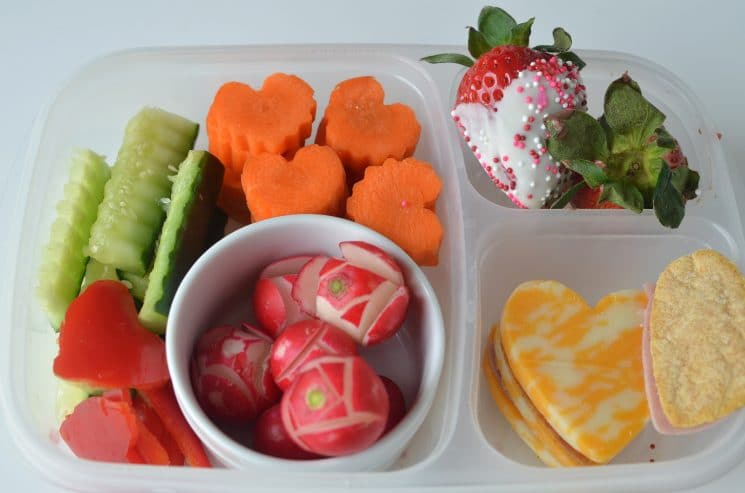 Doesn't that just make you want to go eat lunch?
We've got more Valentines ideas, but some favorites in our family are: Valentines lasagna dinner, our pink porridge breakfast and a treat idea!
If you want to follow a meal plan with new ideas each week, check out our meal planning service! You get a new meal plan each week, recipes nutrition data, images, and shopping lists on our meal planning site!
Today's lunch was made in an Easy Lunch Box!